Top 3 List for Girls Night Out in Miami
Girls' Night Out - my three favorite words!
As women, we know how crucial it is to allot time to hang out with just the girls.
Girls' night can go either way.
We can have an amazing night bonding and laughing, or we can end the night in tears and upset with each other.
We always want to set ourselves up for success when it comes to girl's night.
That's why my girlfriends and I have dedicated the last six Friday nights to finding you the top 3 girls' nights in Miami.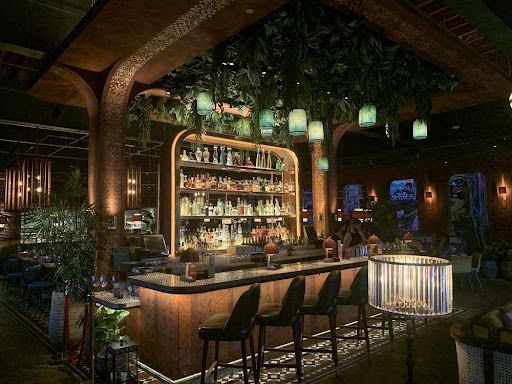 1. Chica | 5556 NE 4th Ct | Miami, FL | 33137
I wasn't too sure of Chica since it's in a primarily residential area.
Location is essential when planning a girl's night.
If the restaurant ends up being a complete disaster, I would like to easily hop to another location.
Luckily for us, Chica was the only nightlife we needed.
I do recommend getting a reservation as we had a reservation and still had to wait at the bar.
But wow, we did not mind waiting!
Chica is lively!
As you walk in there's so much to look at, it's a sensory overload.
The bar is draped in a canopy of flowers with twinkle lights that hang from the ceilings.
Dancers are embellished in carnival costumes.
Guest are eating and dancing with sparklers in their hands.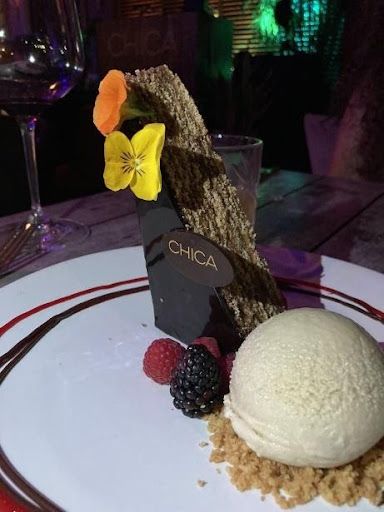 The girls and I ordered different plates to share.
The food is Latin American, and we were impressed that such a fun and lively restaurant could also have rich flavorful food.
Don't even get us started on the drinks, they were amazing and handcrafted.
I am not a tequila girl and avoid ordering it at all cost, but their Chica-Rita was so good, I can go back for more.
From start to finish Chica was an amazing girl's night, we stayed for hours and truthfully did not want to leave.
Girls' Night Approved 5/5 Stars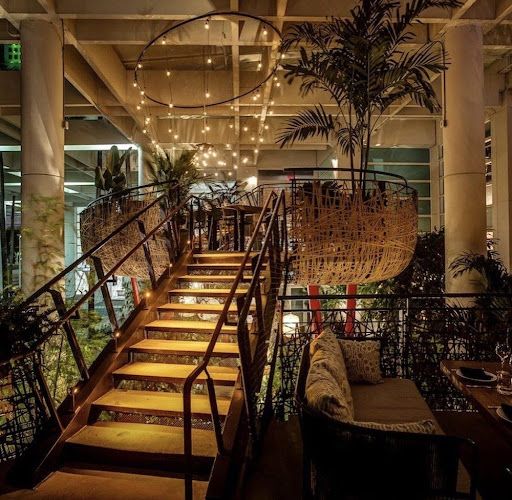 2. Komodo | 801 Brickell Ave | Miami, FL | 33131
Next on our girl's night list is a Miami staple.
Every local has been to or has at least heard of Komodo.
Owned by Dave Grutman, Komodo is a Pan- Asian restaurant that is nestled in an actual treehouse.
Location-wise you can't beat it.
In the heart of Brickell, Komodo is the perfect spot to have a nice dinner and then bar hop the city.
The beauty of Komodo is, you can have an intimate, quiet dinner and the Miami nightlife experience.
You don't even need to leave the venue to do both.
Upstairs at Komodo, you'll find the Komodo lounge, a club with a live DJ.
Komodo lounge is one of their best-kept secrets as many restaurant patrons have no idea it exists.
Komodo has a very sultry feel to it, the lights are dimmed low, and it feels intimate.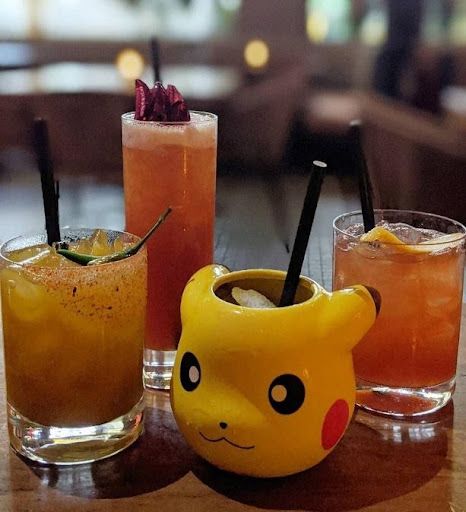 There are three levels of indoor and outdoor seating.
Our favorite is in the bird's nest (yes, they have an actual bird's nest).
At Komodo, every corner is an Instagram-worthy backdrop.
Is it even a girl's night if we didn't take a million pictures?
I have ordered every single item on this menu and WOW it always hits the spot.
Komodo is known for their duck but I give the rest of their menu the same exact praise.
In Miami, you will find a lot of high-end restaurants, with disappointing food.
This is not the case at Komodo.
Girls' Night Approved 5/5 Stars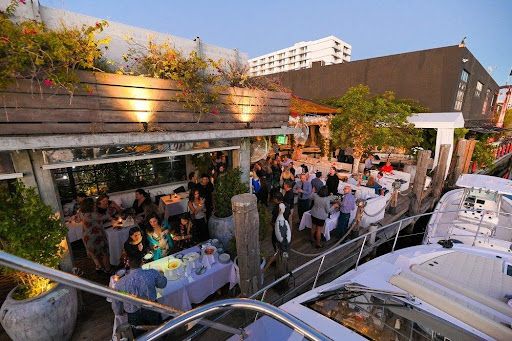 Kiki on the River | 450 NW N River Dr | Miami, FL | 33128
Kiki on the river MIGHT be our favorite girls' night in Miami.
Kiki is a beautiful Greek restaurant that overlooks the Miami River.
Walking into Kiki you're greeted by hostesses who are dressed to the nines.
The staff walks around with fog machines, bottles of 1942, and lit sparklers, as they keep up the party momentum.
At any given time, you'll see multimillion-dollar yachts dock and join the party.
Kiki on the river after a Sunday fun day on the water is always a great idea.
Greek flags wave in the air, guests dance on the tables, and napkins are thrown everywhere.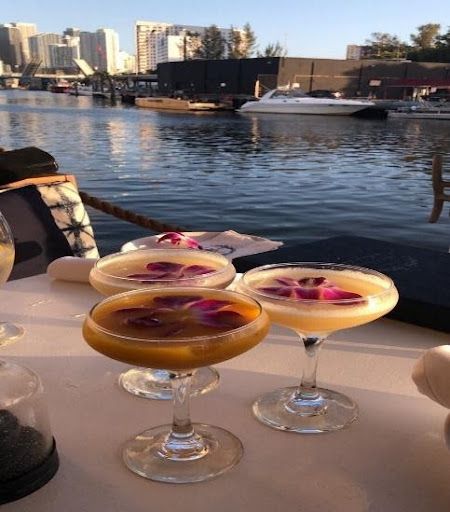 Guest are given captain hats to wear, which has become a part of their branding.
If you didn't take a picture at Kiki on the river with a captain's hat, then did you even go to Kiki on the river?
The nightlife is excellent, and the food is incredible.
The menu is Mediterranean.
My girlfriends always order the seafood tower, and they go crazy for the octopus.
I'm obsessed with their Kiki chips and have never gone to Kiki without ordering them.
If you're looking to have a more relaxed dinner I would sit inside, but if you're looking to dance and have a full-on girl's night out then get a table outside.
We love Kiki and know you'll have a great girl's night just like we did.
Girls' Night Approved 5/5 Stars