Ice Cream: South Miami Edition
It's officially summertime which means it's ice cream time! What better way to cool off after a scorching Miami afternoon than an indulgent scoop of ice cream? Whether you're a local or just visiting, check out the list of our favorite spots located in the South Miami area.
Swensen's Grill & Ice Cream Parlor
Where: 1586 S Dixie Hwy, Coral Gables, FL 33146
In 1948, the first Swensen's Ice Cream store opened in San Francisco, CA. Founder, Earle Swensen, had three promises to customers: quality, quantity, and value for money.
Since then, 300 locations have opened worldwide and more than 180 flavors have been created, including toasted almond and Swiss orange chip.
Along the way, Swensen's has continued to create ice cream as "good as Father used to make," as Earle Swensen initially hoped for.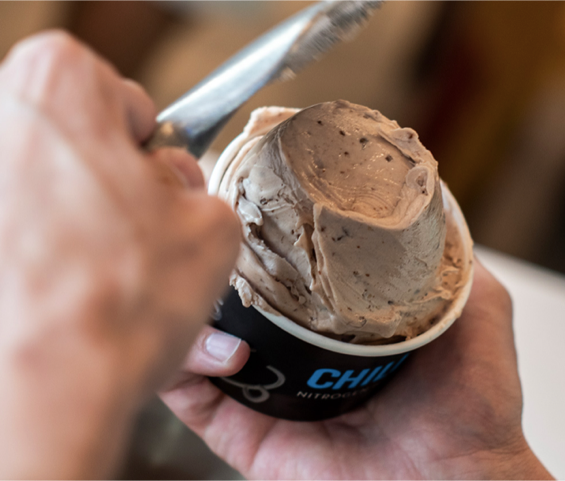 Chill'n Nitrogen Ice Cream
Where: 7316 SW 57th Ave, South Miami, FL 33143
Founder Danny Golik and several friends spent six months testing out different recipes before they discovered the perfect nitrogen ice cream recipe.
Visit the store and choose from ice cream, yogurt, or coconut milk base and add in any of the 30+ mix-ins.
Next, watch as the mixture is flash frozen using liquid nitrogen, transforming into a creamy, fresh batch of custom-made ice cream. Get your cameras ready because you'll want to capture this unique experience.
Whip 'N Dip
Where: 1407 Sunset Dr, Miami, FL 33143
Started in 1985, Whip 'N Dip is a family-owned ice cream shop. It offers both traditional and soft serve classic flavors, as well as more unique, rotating ones such as pumpkin and a red velvet cookie combo.
They also offer a lite ice cream which is low in calories and has no fat or cholesterol. No matter the flavor, each batch is made fresh in-house every morning.
My Yogurt Bliss
Where: 1554 S Dixie Hwy, Coral Gables, FL 33146
My Yogurt Bliss is a self-serve frozen yogurt shop. Start by choosing from the 10 different flavors.
Then head to the topping bar, which offers 40 different toppings such as coconut flakes, sprinkles, and Cinnamon Toast Crunch cereal. Top it off with whipped cream or a drizzle of chocolate or strawberry sauce.
This is your one-stop shop for creating a perfectly customized frozen treat.