Moving With Pets: How To Help Your Dog Adjust To Your New Home
Getting ready to move isn't easy.
It takes weeks to prepare for a move, then another week to settle in and get used to the new environment.
Moving involves more than just moving your things.
A sense of adaptability, leaving behind memories, and taking on the actual mental challenge are all part of the process.
What about moving out with a dog?
It is estimated that 67 percent of Americans had a dog as a pet in 2019.
That's more than half the population of the United States!
The results of this mean that most people moving will have a dog when they do so.
So is it easy changing houses when you have a pet?
We've put together a list of things that you can do with your dog to comfort them when you move.
Preparing them mentally for what will come next is more like it.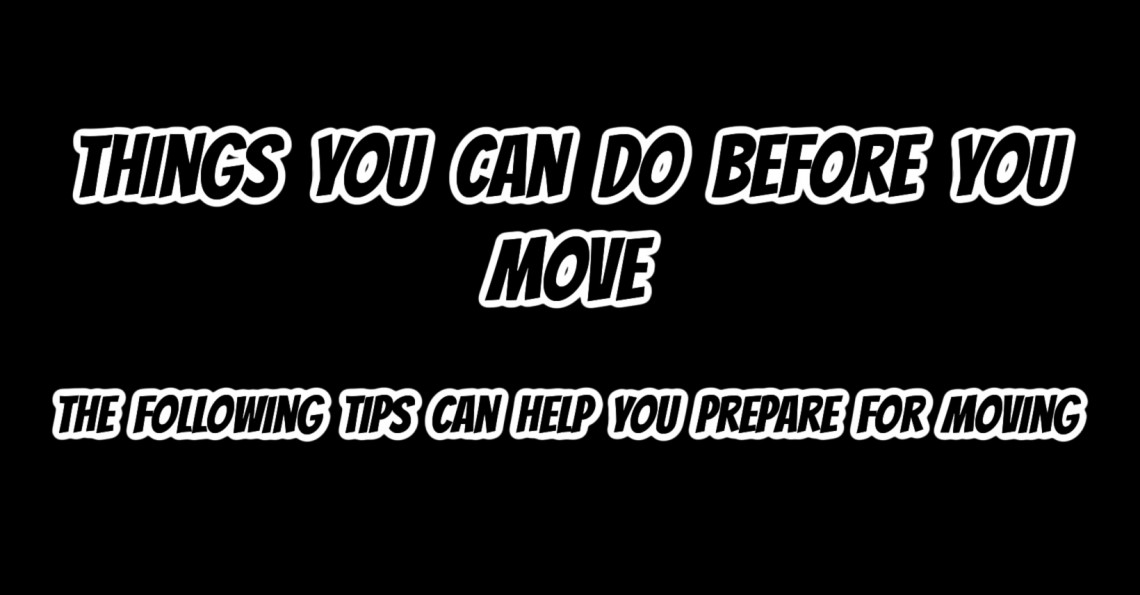 Let Your Dog Know You Are Moving
You would have a lot of moving supplies piled up everywhere in your home.
The fact that the things aren't in place makes a dog pretty confused.
They might miss their favorite couch in the same spot.
The dogs are sure to notice the dozens of cardboard boxes scattered throughout the house.
It would be best if you made it easier for them to become familiar with the supplies.
Consider moving a week or two before you plan to move.
In this way, your dog can get used to the new boxes and cartons.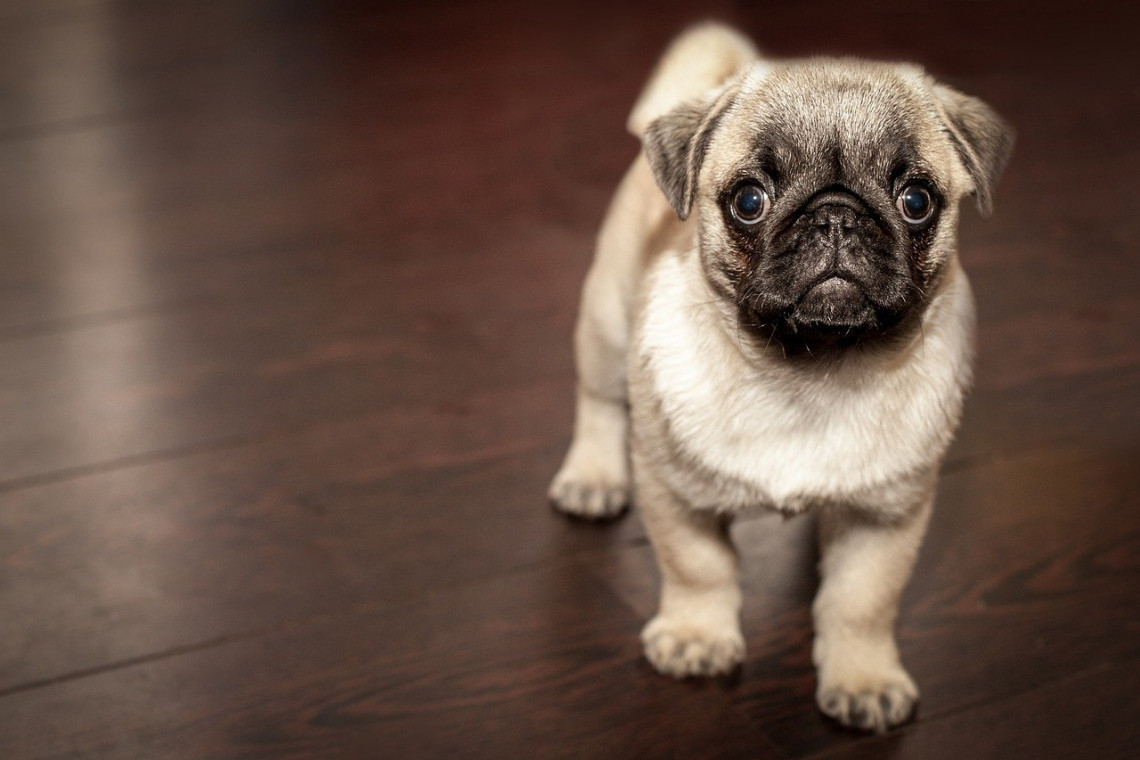 Bring Positivity Into Your Home
Even if moving out makes you anxious and depressed, and you think your dog might be experiencing the same feelings, make sure to learn to enjoy the time while you can.
If you want, you can make those boxes fun.
For example, you can let your dog crash in the box whenever he wants and give him some dog food treats so that the enormous boxes won't seem oppressive or depriving to him.
The more time your dog spends playing with these boxes, the more likely they will find positivity and happiness in them.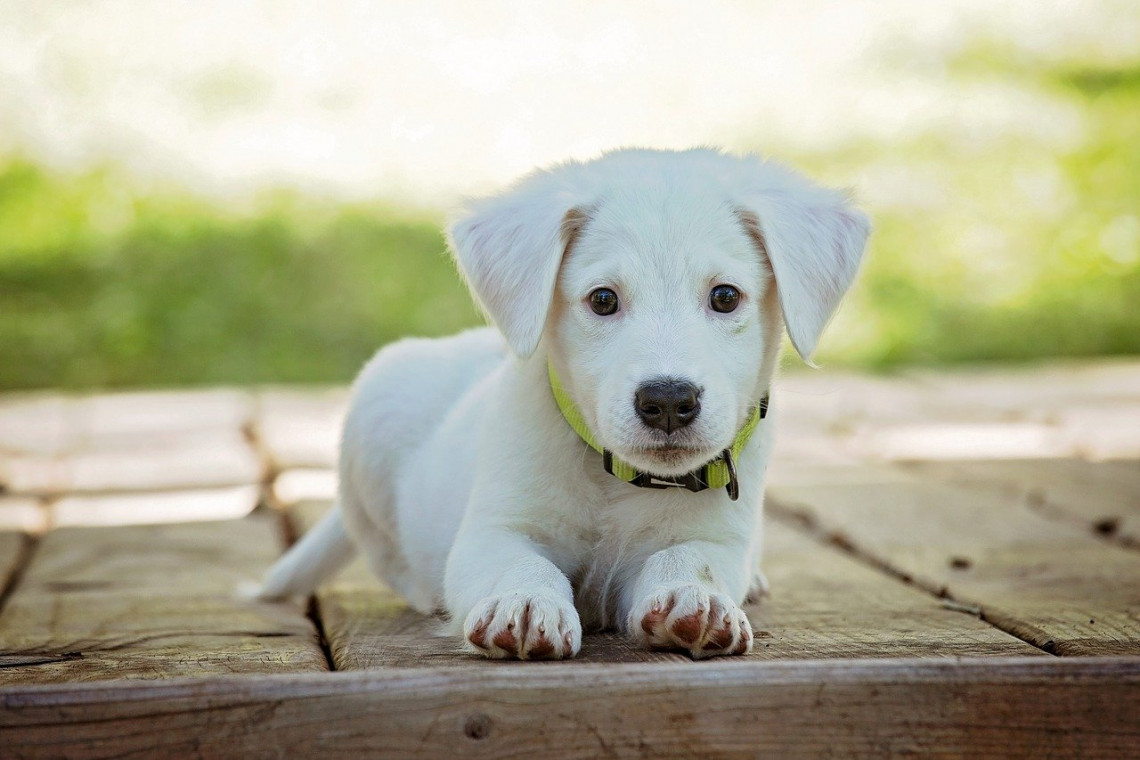 Prepare To Move
As the dreaded day approaches, you want your dog to remain mentally strong.
So before you finally move out, you need to prepare and complete all the details.
All the steps leading up to your new destination are included, from making the arrangements for your trip to getting there.
It might be a good idea to look into airlines and hotels that allow dogs on board.
Alternatively, you might want to get your dog a car seat so that it can travel safely in your vehicle.
Whatever you choose, make sure your canine companion has all the essentials.
The trip can only be enjoyable if it goes smoothly.
Everything must be planned for it to happen.
Make the most of your trip and enjoy yourself while you can, because once you reach your destination, there will be a whole set of chores waiting for you.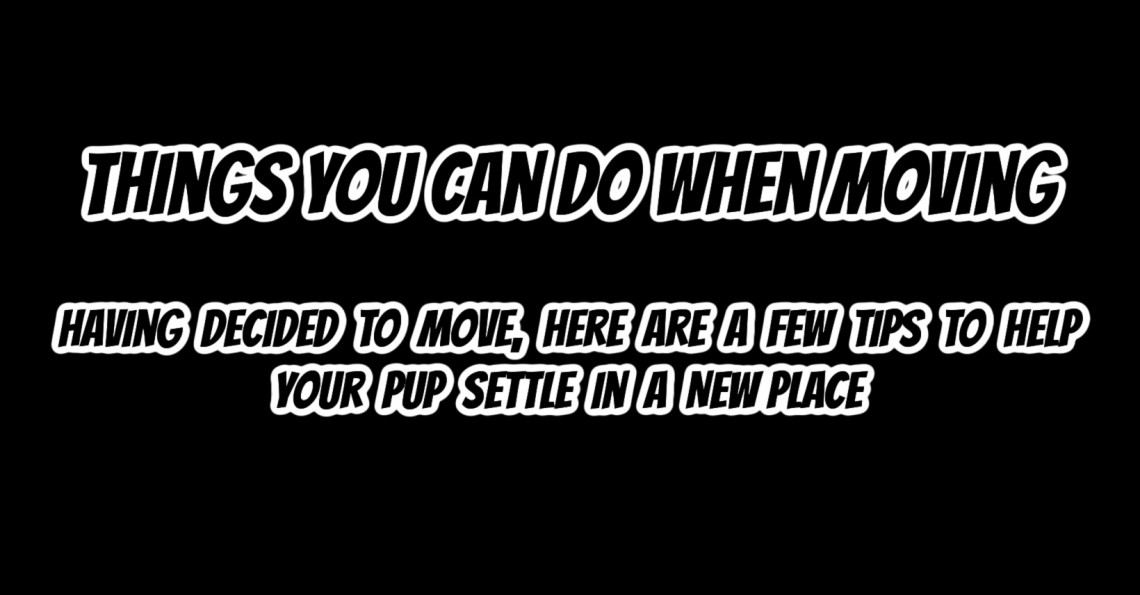 Let Your Dog Enjoy In The House
There must be something in your house that you cherish.
You probably need some time alone in your room so you can soak in the last moments and say your final goodbyes.
The same is true for dogs.
They have the urge to say last moment goodbyes to their favorite place.
You can give them a day or two to allow them to come to terms with leaving the place.
If your dog always had his food in the same corner, he might cherish that. Let him be alone so he can enjoy his last moments in the house.
Everybody needs some alone time, and dogs are no exception.
Do not underestimate the time spent like this.
The experience leaves a lasting and positive impression on their minds.
There's no need for them to feel that their house was torn apart.
Rather, they should be given enough time to digest the news.
It can be the saddest part of the process, but it has to happen.
Allow them to bid their favorite place farewell.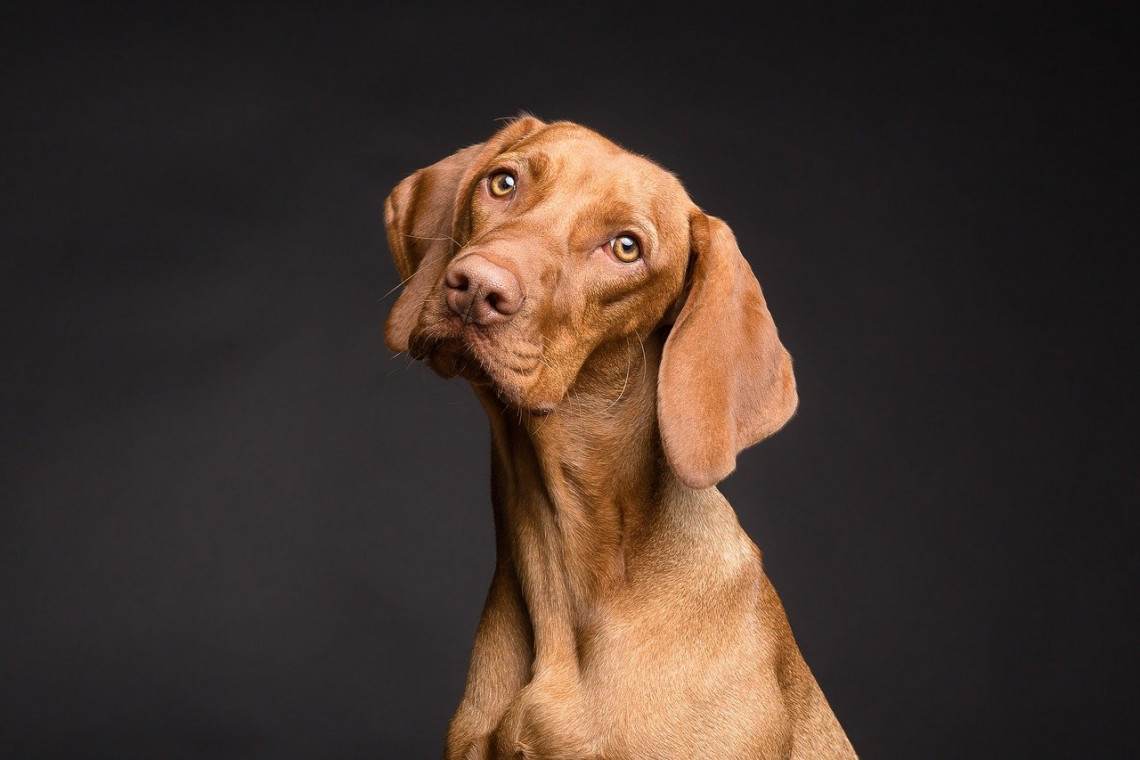 Give Them Something To Stay Excited About
Keep your spirits high even when you are moving.
Make your trip seem exciting if things get sad after you leave.
Allow them to play and move around the house as they usually do, and treat them to their favorite treats.
Don't rob them of their enjoyment.
During the trip, train them to be friendly puppies and make them look forward to the new beginnings.
You can even get them anti-anxiety medications to make their trip more enjoyable.
Ensure they have something fun to do during the trip so they don't feel neglected or alienated.
Things must go smoothly during your travels, as this is when you would like something to go most smoothly.
Traveling is a challenge, but keeping their favorite things and all necessities will prevent chaos.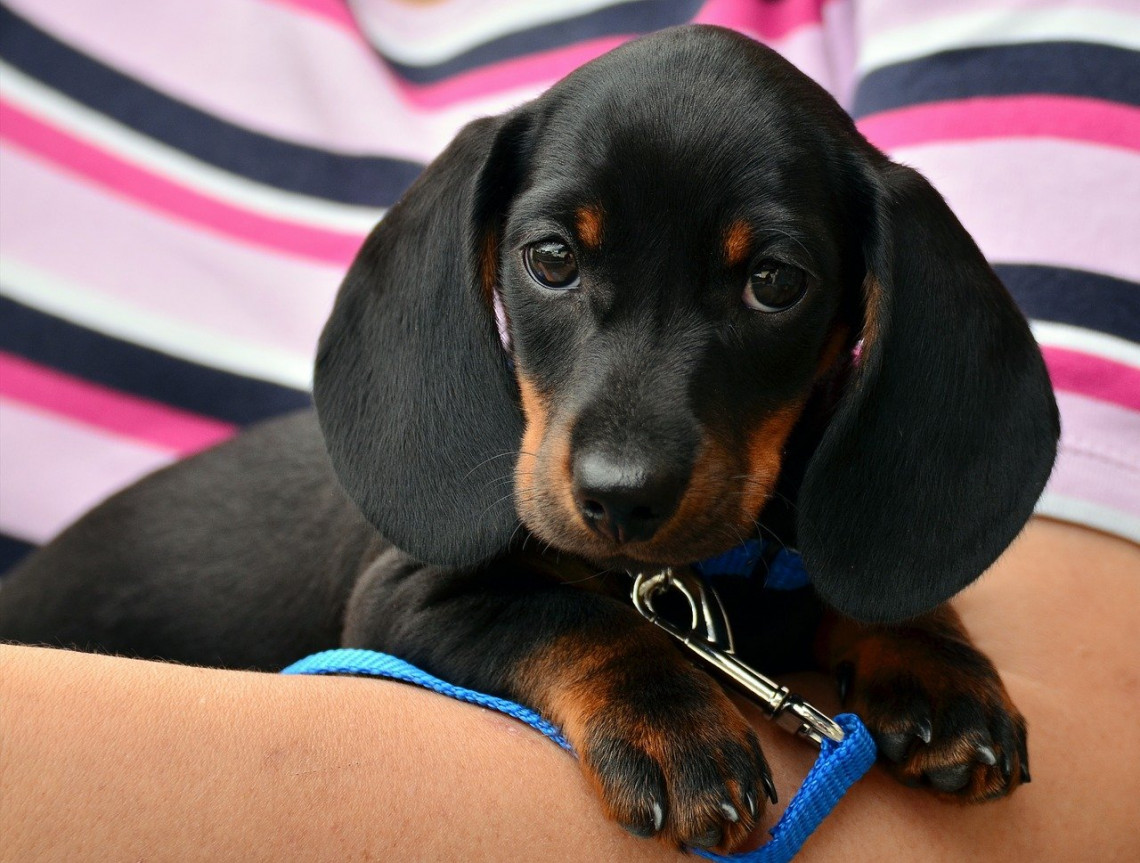 Do Not Rumple The Place
Moving can make things pretty messy.
If you can, make sure your house looks sane.
Keeping things regular will also keep your pup happy.
There is no point in making them anxious about large piles of boxes or missing furniture.
You can also leave your dog's stuff to be packed in the end, so they don't feel deprived.
For dogs to feel normal, they will need these things.
It would be best if you obliged by their needs.
Dogs do not stay calm in an unclean environment.
It keeps them frantic, and this is something you don't want while you're moving.
Stick To Your Dog's Regular Routine
It's essential for him to keep the same routine as he had in your previous house.
It is best to set up a schedule for them right away, so they don't leave out while you unpack the stuff.
Walk your dog every day, give them a meal three times a day, let them do errands with you, and let them explore on their own so that they learn to adapt to the change as early as possible.
Find A New Playing Spot
A new home means a new favorite spot.
Plus, the sooner they find a cozy place to crash, the better.
Those boxes should not restrict dogs.
Dogs should still have enough space to play around the new house whenever and wherever they like.
To make sure your dog isn't confined to a spot due to vast piles of cartons and other supplies, you need to tidy up all those boxes and organize your supplies right away.
Give Your Dog Some Time To Adjust
The new house might be more than just a place to live.
New houses mean new surroundings, new people, and new surroundings.
It can be intimidating to start.
Therefore, give your little fellow some time.
As much as you do, they need some time to become used to the new things.
Adapting to life's changes is easier for humans.
In contrast, dogs are treated differently.
In the new location, they need a little more time to adjust and relax.
Avoid Having Visitors For Some Time
In the first week of your new job, it's tiring and unsettling enough to live in a new place.
You don't need unfamiliar faces to show up at your door.
It's too early to host a housewarming party, but you can do it soon.
You are the one who can keep things sane for your dog while it settles.
Getting to know the neighborhood is essential for them, but they need time before taking further steps to become familiar with everything.
Step by step, things need to happen.
Final Word
Moving for the third or fourth time may not require much training or adapting to the new house for your poodle.
However, if this is your first time with your pet, you don't have to worry about a chaotic process.
You can make everything go as quickly as you want.
It would be best if you had adequate planning and plenty of treats to keep your dog happy.
Author's Bio
Sarah Walker
Short Intro: "I'm a dog owner for the last 10 years, and I am very passionate about it.
I've always been interested in what they eat, how they are cared for when we're not around, and all those little things that make them happy.
My empathy has allowed me to understand my dog's requirements better than most people can.
And because of this understanding, I have helped many dogs find their forever homes with loving families over the years." ~Sarah Walker
Founder of DogFoodDesire.com
Website: DogFoodDesire.com