Set your sights on Wynwood, more popularly known as Miami's Little San Juan (or El Barrio), an eclectic community representing the Art & Soul of the city.
A compact district squeezed in between Edgewater to the East, Allapattah to the West (on the other side of the I-95), the Miami Design District to the north, and to its south, a downtown region known as Town Square, Wynwood covers approximately 1.294 square miles, which is smaller compared to other neighborhoods in the area.
It has two major sub-districts, the Wynwood Art District in northern Wynwood and the Wynwood Fashion District along West 5th Avenue.
It is home to 9,291 residents as of the latest US Census.
What was once a collection of warehouses has been transformed into one of the world's hippest hangouts.
Renowned as Miami's entertainment and cultural center, Wynwood offers locals and visitors countless opportunities to enjoy the best of international contemporary art, whether in galleries or simply on the street, where colorful murals make it a go-to place for Instagrammers.
In fact, I dare say it serves as a centerpiece for internationally celebrated Art Basel Miami, a bustling, mixed-use art and innovation mecca.
Of course, art and culture aren't the only main draws of the famed neighborhood.
While the area is small in size, its big city convenience surely compensates for the tight space.
We're talking about an eclectic array of restaurants and shops, alongside independent boutiques, taquerias, food halls, and laid-back bars that represent the Puerto Rican community that dominates Wynwood's demographics (which explains the nickname!).
The neighborhood is also teeming with culinary hotspots, funky galleries, and craft breweries of all kinds, and I mean ALL KINDS.
Quite a formidable lineup, if you ask me.
The first thing to visit when you reach the district?
Wynwood Walls, no doubt about it.
The beating heart of the art district centered on a small park surrounded by hoardings, the 2008 brainchild of developer and arts patron Tony Goldman spreads through the industrial warehouses throughout the area, with exteriors turned into vivid and varied murals. Wynwood Walls has proven to be a great place to explore the art and fashion districts, time and time again.
For a little side shopping, head on to nearby The Shops at Midtown Miami!
The mall offers all the usual outlets, including OshKosh, Nordstrom Rack, Pet Smart, and House of Intuition.
You can also drop by Bubble City for a different flavor, a 20,000 sq foot garden populated by little transparent pods (or "bubbles") housing a range of pop-up boutiques and events facilities.

The Instagrammable site gives off a futuristic yet retro vibe that artsy peeps love to eat up-- a great shopping stop that suits Wynwood all too well.
Craving the outdoors? Spend some time out to play at Wynwood's only pocket park, Roberto Clement Park, a small chunk of land that features a ball field, community center, playground, and basketball courts.
Lively and famous, the park also contains dog-friendly facilities, colorful murals, and restrooms.
I'm sure you'll have a blast doing a bit of people-watching, picnicking, jogging, or just reading a book in the shade while you're here!
The neighborhood is also a short drive along the I-95 to Mid-Beach, Miami, where you'll find miles of scrollable golden sand and the Atlantic breakers to splash about in.
Not to mention, the community is only a twenty-minute drive to other tourists attractions around Miami, so there's hardly downtime when in Wynwood.
Formerly an industrial district, one can attest to the rapid urban revitalization of Wynwood, which has successfully resulted in the creation of arts, fashion, and technology hubs that prides the neighborhood.
Armed with three different creativity zones, Arts District, Fashion District, and Technology District, Wynwood buzzes with activity day and night, with non-stop energy and in-the-moment style as its hallmarks.
Residents also love the walkability of the small neighborhood, where the city's most exciting stretch of bustling restaurants and diverse shopping scene can be accessed without ever needing a car (hurray for saving on parking fees!).
In fact, in a span of four blocks, you can already see murals by famous street artists, eat some of Miami's best food, and browse its funkiest of boutiques!
I mean, where else can you hop from a 40,000 square foot warehouse full of contemporary art to a taproom serving coconut-infused craft beer, to a bakery-turned-art-studio, to a restaurant serving Latin-infused tapas?
It's no wonder Wynwood is now one of the most in-demand locations for young creatives and entrepreneurs in Miami.
It's these types of activities — which residents may not even be aware of — that are at the heart of the neighborhood's transformation, from one where people feared to walk at night to one where foot traffic is the norm.
How's that for an amazing revamp?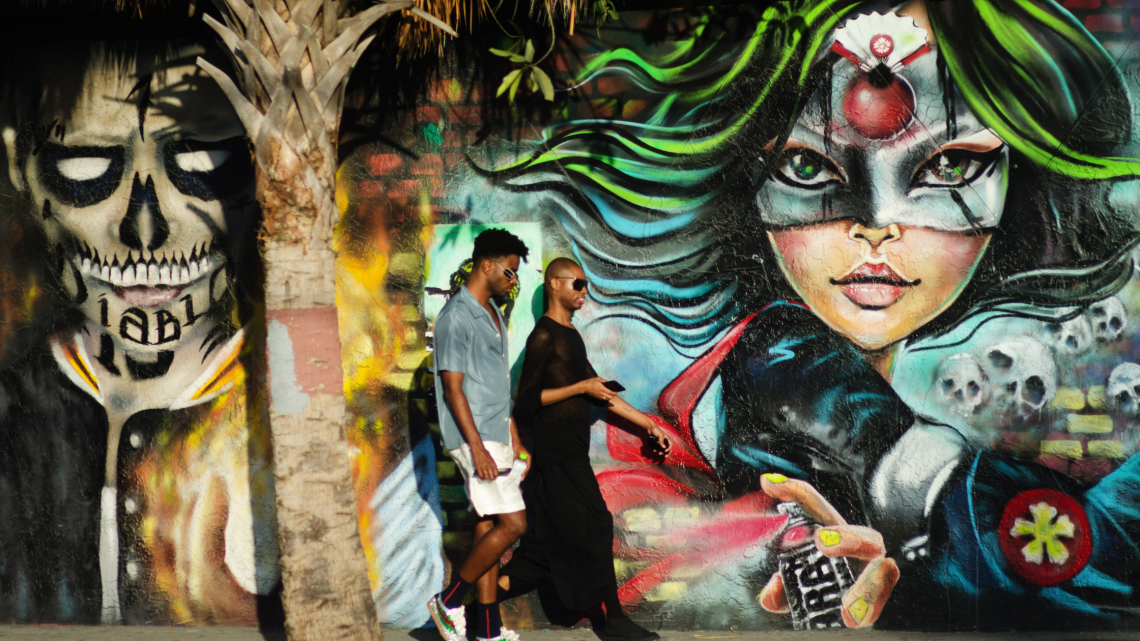 Say hello to the urban heart of the city, Miami's creative and cultural hub.
A place brimming with eclectic restaurants, bars, and shops, Wynwood is a funky neighborhood that serves as a haven for the cool, the chic, and the artsy-- and anyone else in between.
It's a community where art and culture are celebrated.
It may be small in size, but it is mighty in art.
An area where your voice will be heard, no matter how loud or soft it is.
Where diversity and uniqueness matter.
Well, that's Wynwood in a bottle!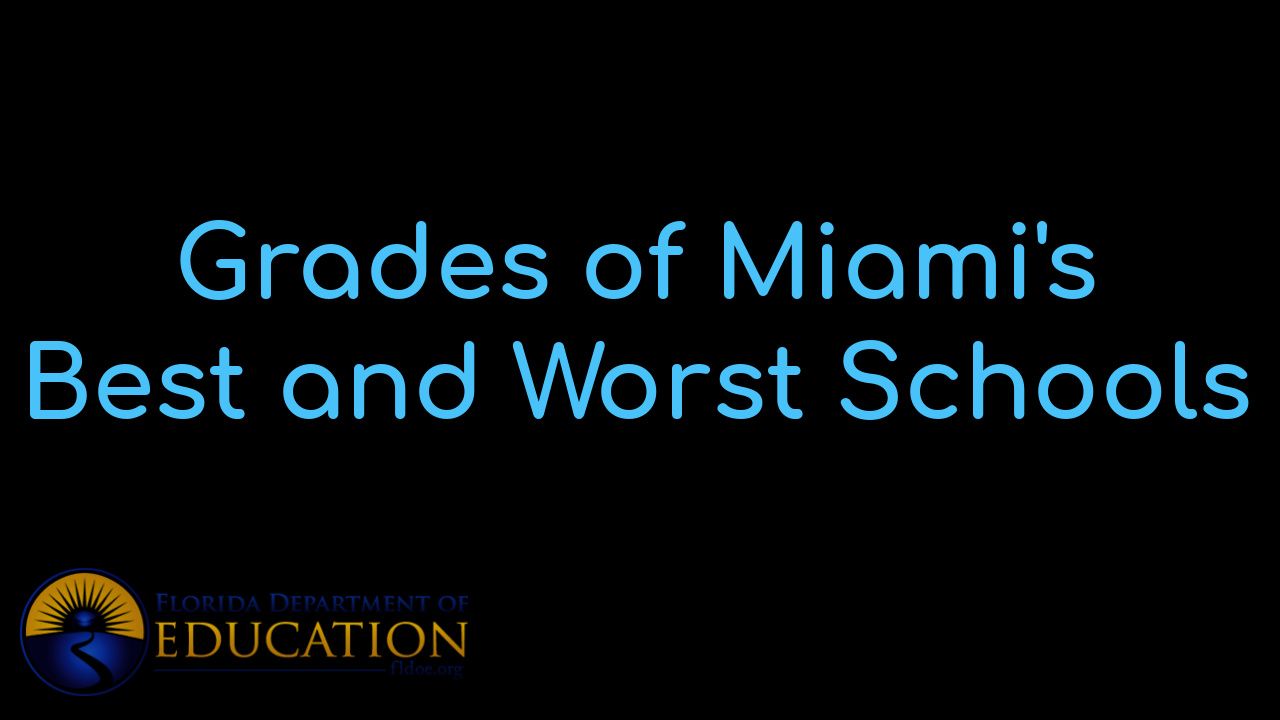 View Miami's BEST schools and the individual grades that each school received. Besides vie...
Who are we?
We are the ALL IN Miami Group out of Miami.
We are Colombian, Filipino, Cuban, German, Japanese, French, Indian, Irish, Syrian, and American.
We are Christian, Hindu, and Jewish.
We are many, but we are one.
We sell luxury homes in Miami, Florida.
Although some of our clients are celebrities, athletes, and people you read about online, we also help young adults find their first place to rent when they are ready to live on their own.
First-time buyers?
All the time!
No matter what your situation or price range is, we feel truly blessed and honored to play such a big part in your life.