Standing only three-quarters of a square mile, nestled between Tamiami Trail and Coral Way, is one of Miami-Dade County's smallest cities, West Miami.
The quaint neighborhood is located inland from the coast, surrounded by much larger neighbors, Miami Beach to the east, and Hialeah and Coral Gables to the north and south, respectively.
The community was incorporated as a town on April 7, 1947, with only 700 residents.
It is home to 7,788 residents as of the latest US Census.
Despite its tiny size at 0.7 miles, most agree that West Miami punches above its weight in development and city improvement.
Among their recent projects are sidewalk replacements, new parking spaces, and tree beautification schemes, all geared towards the residents' better living experience and for tourism, as well.
But, of course, those aren't the ONLY aspects West Miami city excels at-- oh no, they're not!
The area also boasts proximity to several spots that rank high on many travelers' itineraries, and let me tell you, these tourist destinations range from food and nature to culture and entertainment!
First on our list are the numerous lush parks surrounding the area, despite West Miami's rapid development and various capital projects.
For one, Cooper Park is a quiet park that boasts a vast green space for exercise, relaxing, a fun time with family and friends, and dogs!
The park is one of the locals' go-to spots to get some sweats in or meet up with loved ones to play sports and bask in the warm sunlight.
The Garden Club Park is another famous West Miami recreation spot, a family-friendly park that offers comfortable shaded seating, multiple sheltered play areas for all ages, a water fountain for kids, and plentiful parking spots.
The park is often a choice venue for small parties and picnics.
Do you feel like hitting some putts under the warm Florida sun?
Well, golf IS one of Sunshine State's biggest draws, so allowing ample time to spend on a full 18-hole round, is but a must when in West Miami!
The Granada Golf Course, a nine-hole par 36 located just outside the downtown Coral Gables area, is a favorite of the West Miami golfing community.
The famous golf course offers visitors two options to enjoy golf; the 6,700-yard par-71, 18-hole Biltmore Course, and the short 9-hole Granada Course.
Both courses are known for their well-maintained greens and fairways.
They wind their way through both developed and undeveloped areas, and depending on which you choose to play, your round should take between two and five hours.
Now, if shopping is more your thing, then you're in luck! Located just a few blocks away from downtown West Miami is Miami International Mall, one of South Florida's premier retail destinations!
Offering guests a variety of shopping, dining, and entertainment options, the top mall is anchored by large national retailers like Macy's and Kohl's, serving as a favorite West Miami attraction when weather isn't conducive for outdoor fun.
Miami International Mall's stores and shops range from pricy and exclusive to affordable and traditional and you'll find all you'll ever need, from shoes, books, and jewelry to art, housewares, and clothes.
No wonder West Miami locals and visitors flock over to this famous retail spot in Doral!
Now, if you're a tourist with access to a car, you'll be happy to know that you have tons more Miami tourist spots to visit in and around West Miami that are close to the locals' hearts.
Among must-visit places you can easily access from the neighborhood are Key Biscayne, Matheson Hammock Park, Fairchild Tropical Botanic Garden, and Phillip and Patricia Frost Museum of Science!
Indeed, idling is non-existent in West Miami!
There's always something to do in (and around!) this neighborhood!
Locals can attest to the rapid growth of West Miami from its humble beginnings, attracting a large number of residents from just 700 to more than 7,000, as of the recent US Census.
In fact, the neighborhood has the fourth-highest percentage of Cuban residents in the country, with this Hispanic group making up more than 61 percent of the population, so cultural diversity is present within the community, and an advantage at that.
But being in a close-knit, small neighborhood, a rich culture is not the only "PRO" one can expect.
In West Miami, locals and tourists are treated to a unique and friendly atmosphere.
The city boasts a distinct residential component, a huge draw for young families and families in general.
It's also why most of the residents in West Miami are composed of young professionals and retirees, as the city is an ideal location for strong beginnings and peaceful and meaningful endings-- literally and figuratively.
When it comes to accessibility and commute, West Miami promises locals and tourists a fairly easy time.
Apart from the neighborhood's small size, West Miami is also supported by various public transportation, and the whole area is walkable and pedestrian-friendly.
Are you visiting key vacay spots in Miami-Dade County?
Well, West Miami is a great "headquarters," as its convenient location allows you to travel easily to and from neighboring cities and also offers an array of accommodations and places to rest and relax during your eventful South Florida trip!
While it's not a famous tourist spot itself, it's, indeed, a worthy pit-stop whenever you're in Miami!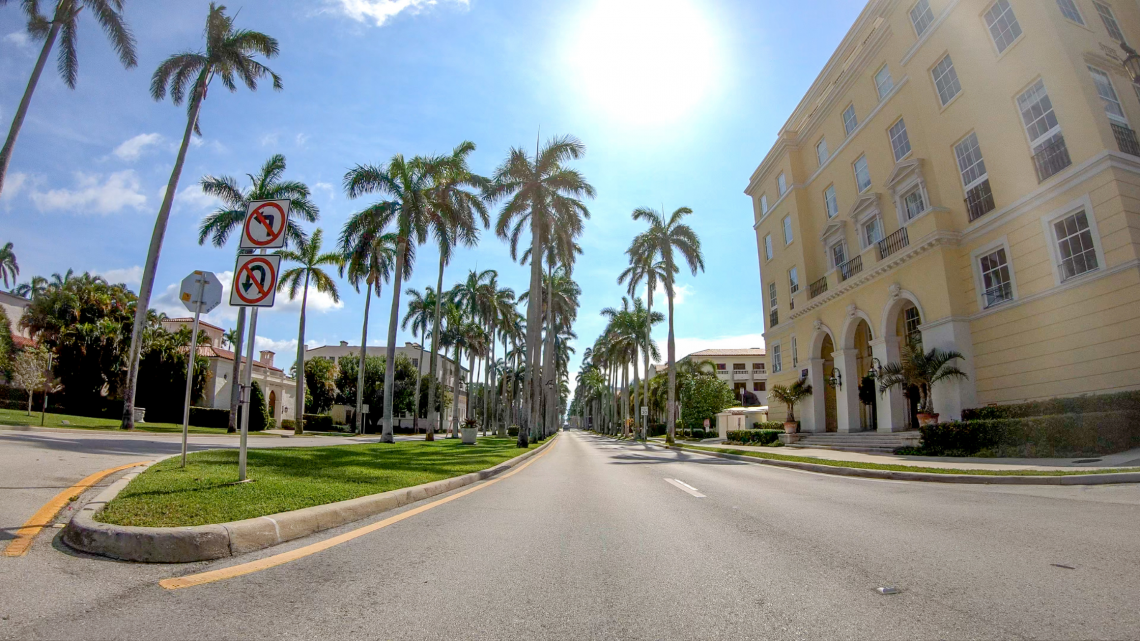 Enjoy the small-but-progressive neighborhood that is West Miami!
Albeit, not as famous as its larger neighbors, Coral Gables and Miami, it packs a mean punch above its weight when it comes to continuous developments and city improvements, giving locals and their families a bright and prosperous future to look forward to.
It is, indeed, a family-friendly neighborhood that outshines the rest.

"Our home, priced at $1,225,000 was on the market for ONE YEAR with a local realtor without any offers...... the team sold it in 34 days at a price we were very happy with."
- Alicia Sandoval
"His high-end, digital marketing for sellers is truly cutting-edge and worlds ahead of the competition. Amit also offers hands-on buyer services that are the best you will find in the Coral Gables area. Hire him for all your real estate needs!"
Who are we?
We are the ALL IN Miami Group out of Miami.
We are Honduran, Filipino, Puerto Rican, Cuban, German, Hispanic, Indian, Syrian, and American.
We are Christian, Hindu, and Jewish.
We are many, but we are one.
We sell luxury homes in Miami, Florida.
Although some of our clients are celebrities, athletes, and people you read about online, we also help young adults find their first place to rent when they are ready to live on their own.
First-time buyers?
All the time!
No matter what your situation or price range is, we feel truly blessed and honored to play such a big part in your life.