Explore The Miami Design District
A pineapple farm transformed into one of the world's greatest shopping areas-- welcome to The Miami Design District.
Spanning 18 square blocks just north of I-195 and Midtown Miami, this exciting shopping and arts district lies south of Lemon City (Little Haiti), roughly bound by North 36 St (US 27) to the south, North 43rd Street to the north, West First Avenue to the west and Biscayne Boulevard to its east.
The trendy neighborhood is the brainchild of visionary developer and art collector Craig Robins, who has also helped revitalize the famous Miami beach destination, South Beach.
It is home to 3,380 residents as of the latest US Census.
What started out as a pineapple farm in a neighborhood known as Buena Vista is now a sophisticated and creative community sought after for shopping, dining, and cultural offerings.
Yes, I'm talking about THE Miami Design District, a buzzing district boasting a treasure trove of luxury fashion boutiques, edgy art galleries, engaging public art, and trendy restaurants.
With a focus on art and design, residents and tourists are treated to a truckload of eye candy in this side of town, starting from the neighborhood's sculpture-filled plazas and striking architecture to luxury brands wooing shoppers with glitzy interiors.
Yes, ladies (and gents!), The District is home to more than 120 flagship stores like Balenciaga, Hermes, Fendi, Dior, Cartier, Louis Vuitton, and more-- a dreamy retail paradise enticing your passion for fashion (and maxing out your credit cards in the process!).
But of course, it's not all the area has set out to be.
Miami Design District is also developing into one of the city's best dining enclaves, treating everyone to a list of the most exciting restaurants in Miami with creative purveyors popping up beside local celeb chefs, like Michael Schwartz and Brad Kilgore.
Have a liking for art and culture?
Everyone can't miss the captivating public art found throughout the district!
From a prototype of Buckminster Fuller's Fly's Eye geodesic dome surrounded by palm trees in Palm Court to Sol LeWitt's sculpture garden and a web of hanging chairs by German designer Konstantin Grcic, the Miami Design District is, indeed, a feast for the senses.
You'll also find celebrated local galleries around every corner of The District, including David Castillo, Locust Projects, and the De La Cruz Collection.
Anyone can attest that every building and every pathway in Miami Design District has the potential to become a canvas for great design and art.
And frankly, it's how the locals like 'em!
A seamless combination of the city's four principal pillars-- culture, art, dining, and fashion-- into a one-stop-shop neighborhood haven. Really, is there any more you can ask for?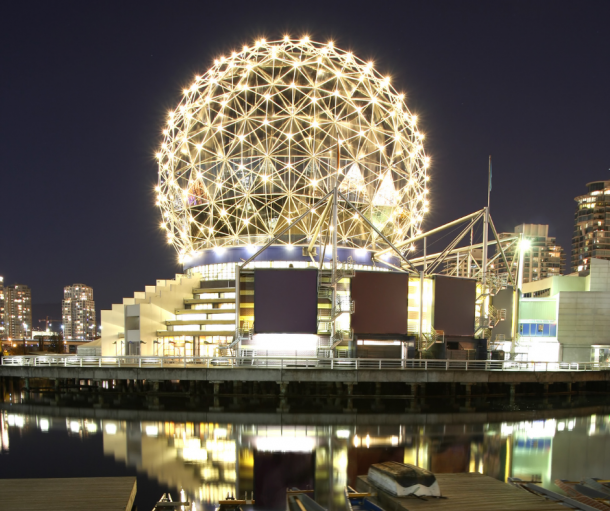 Buckminster Fuller's Fly's Eye Geodesic Dome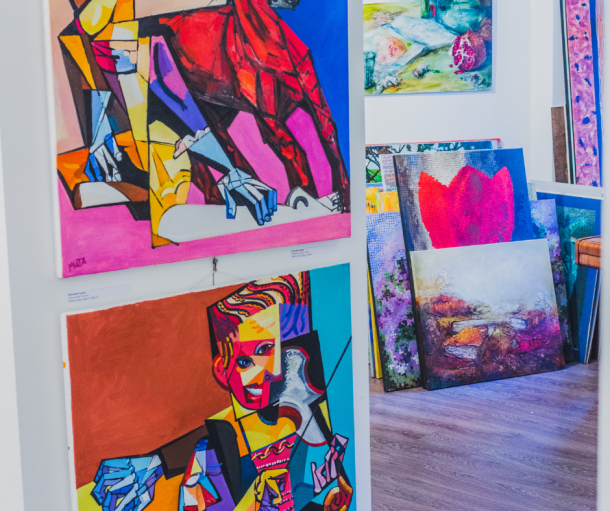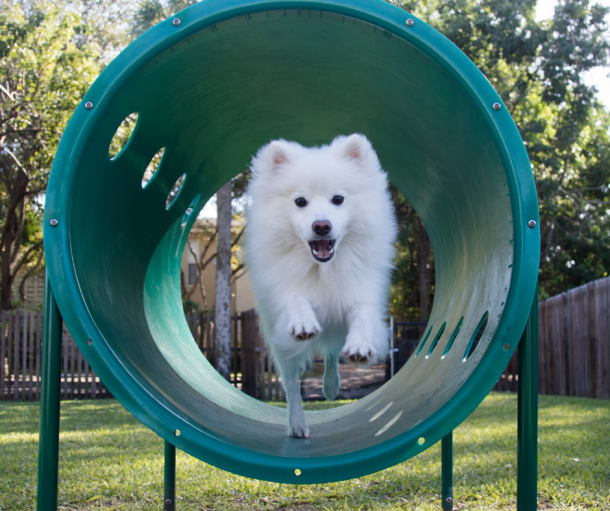 Miami Design District Dog Park
Who would've thought that a man's vision to reinvigorate a forgotten part of Miami will be realized into something that exceeds expectations?
Miami Design District is a unique creative community that shines through its exceptional architecture, design, and experiences.
And today, it's a vibrant area where residents and visitors enjoy luxury shopping, chef-driven restaurants, world-class museums, and abundant outdoor space.
Indeed, there's no shortage of things to do and places to explore within the neighborhood, and residents can't be happier about it.
I mean, first off, it's 18 blocks of gentrified real estate turned into the real-life storefronts of every woman's dream closet-- and the good news is, everything's within blocks of each other, with an Instagrammable public art program woven throughout the streets!
The community is also at crossroads with many prominent Miami neighborhoods.
The artsy Wynwood is a stone's throw away and the wealthy Upper East Side neighborhoods to the east, so you can expect everything to be around ten minutes away (yes, even South Beach!), in a pedestrian-friendly environment.
Are you moving to the area as a family?
Choose from high-rated schools like the Design and Architecture Senior High, the Young Men's Preparatory School, and the others found in the district.
Of course, like all true neighborhoods, the Miami Design District continues to evolve into an area that tops the rest.
So, expect more amazing shops, restaurants and galleries, and a boutique hotel and residences to be in the works.
Something everyone should look forward to, indeed!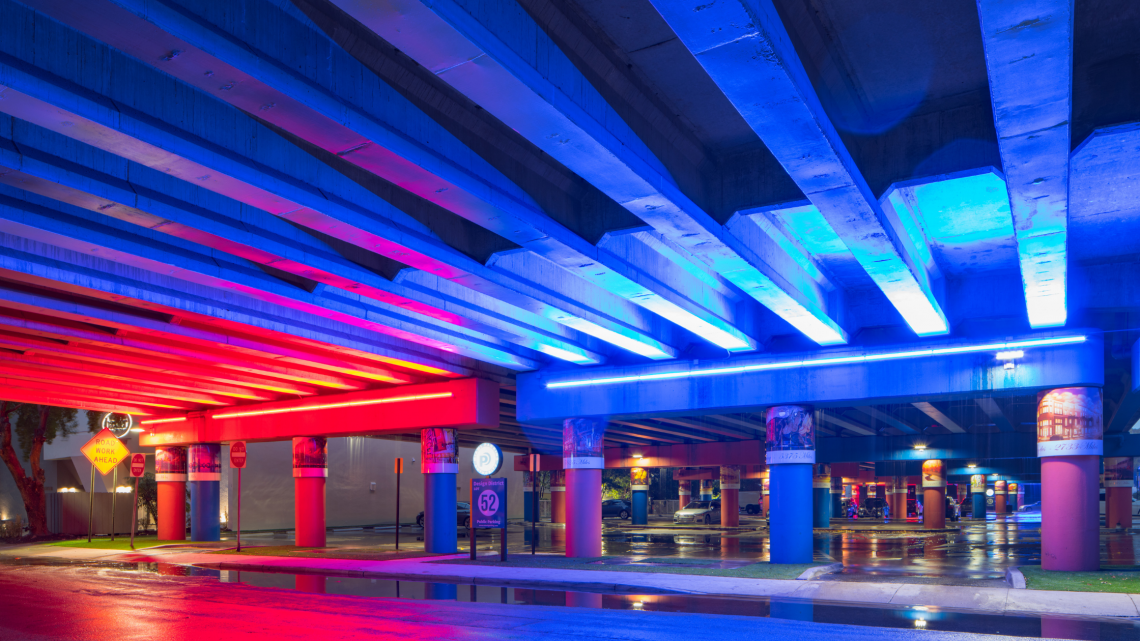 All eyes are on the Miami Design District, a sophisticated and inviting international destination for fashion, art, architecture, and fine dining.
The treasure trove of luxury fashion boutiques, edgy art galleries, engaging public art, and trendy restaurants serves as an enticing tease for artsy and fashion folks alike.
But even if you're not a fan of any of the two, I guarantee you'll still fall in love with The District for its wide array of creative experiences and hidden architectural gems around every corner.
Spend the day and see for yourself.
At the end of your trip, you'll find yourself cultured and hooked for a lifetime!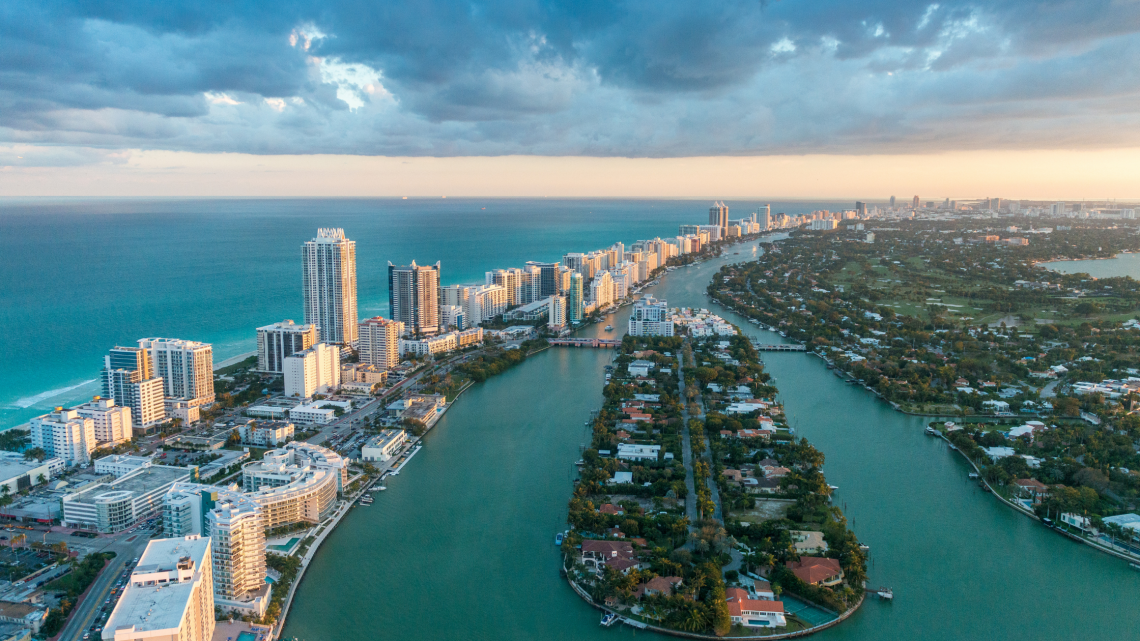 Who are we?
We are the ALL IN Miami Group out of Miami.
We are Honduran, Filipino, Puerto Rican, Cuban, German, Hispanic, Indian, Syrian, and American.
We are Christian, Hindu, and Jewish.
We are many, but we are one.
We sell luxury homes in Miami, Florida.
Although some of our clients are celebrities, athletes, and people you read about online, we also help young adults find their first place to rent when they are ready to live on their own.
First-time buyers?
All the time!
No matter what your situation or price range is, we feel truly blessed and honored to play such a big part in your life.