Welcome to South Beach, "The Sun and Fun Capital of the World!"
Fondly called by locals as "SoBe," among other nicknames, South Beach is a vibrant community in Miami Beach, located east of the city proper, between Biscayne Bay and the Atlantic Ocean.
The area encompasses Miami Beach south of Dade Boulevard.
See the Miami Beach that you know from the movies in this iconic neighborhood-- with nicknames like "America's Riviera" and the "Art Deco Playground," it's easy to see why South Beach is the most popular out of the three Miami Beach neighborhoods.
A home to sandy strands, swaying palms, and pastel-colored Art Deco buildings synonymous with this iconic Miami destination, South Beach merges fantasy with reality.
It is a charming trait that has earned the village a yearly visit from thousands of tourists and has captured the hearts of residents from around the globe.
It is home to 3,429 residents as of the latest US Census.
As South Beach lies at the southernmost tip of Miami Beach, its 2-mile-long swath of sugar-white sand beaches continues to attract celebrities, sun-seekers, and spring break parties.

You can say this trendy area remains to be the place to see and be seen.
Some even say the neighborhood is designed for the rich and famous and youthful, a popular perception that has somewhat pigeonholed the area as exclusively for the 24-hour partiers, but of course, that's not necessarily the case.
Interestingly enough, you'll find that in South Beach there is an eclectic mix of young and old residents who all share delight in the area's parks, schools, dining, and retail shops.
But the thing is, the sun, sand, and its glittering nightlife are not all of what South Beach offers.
While the beach is, indeed, the neighborhood's biggest draw, South Beach also offers the opportunity to connect to history and art, a perfect combo to the village's small-town lifestyle.
For one, Lummus Park is a ten-block stretch bisected by the winding Beach Walk and bordered by the Atlantic Ocean on one side and iconic Ocean Drive on the other.
A park known to many as an urban oasis for its vivid blue ocean and miles of white sand, Lummus Park also boasts walking tours focused on Miami Beach's Art Deco and MiMo architectural styles, led by the Miami Design Preservation League's Art Deco Welcome Center.
Another famous historic spot is the Jewish Museum of Florida, the only museum dedicated to more than 250 years of Florida Jewish history, arts, and culture, with a growing collection of more than 100,000 items.
The famous museum lies in two restored historic buildings that were synagogues for Miami Beach's first Jewish congregation built in 1929 and 1936, respectively.
Indeed, one can say that there is much to discover and fall in love with at South Beach apart from its carefree, luxurious aura and its stretches of sandy white beaches.
As the heart of Miami, South Beach invigorates life in South Florida with its world-renowned hotels, endless nightlife, and attractions, sporting a vibrancy most tourists and cities yearn for.
With that said, it's no wonder that those immersed in this Art Deco neighborhood have shops, restaurants, and entertainment right at their fingertips.
Yes, development is packed across SoBe, making this high-density area one of the most walkable neighborhoods on this side of Miami.
Yet, interestingly enough, this haven is more than just for yuppies and vacationers.
The truth is, South Beach welcomes anyone craving beachside life.
You'll find an eclectic mix of young and old residents, all of who share delight in the area's parks, schools, dining, and retail shops.
Spend the whole day shopping at boutiques, getting pampered at an opulent spa, or just strolling along the shore.
The neighborhood's fashionable streets are home to Miami's best restaurants, iconic hotspots, cinema, and sizzling entertainment at night.
Yes, you read it right. SoBe offers a multitude of shopping and entertainment for locals and tourists alike.
For one, Lincoln Road Mall is considered to be South Beach's main shopping area, an open-air, pedestrian-only mall lined with trendy shops and unique boutiques.
One can also choose to wander along Ocean Drive, Collins Avenue, and Washington Avenue, where you can find more collections of shops and dining options featuring cuisines from around the world reflecting the multi-cultural make-up of South Florida.
And of course, dutiful to its reputation, the daytime shoppers become nighttime club-hoppers as the sun sets, enjoying a diverse array of nightspots, some exclusive and others open to all-- pumping out the music of all kinds, catering to a straight, gay, or mixed clientele.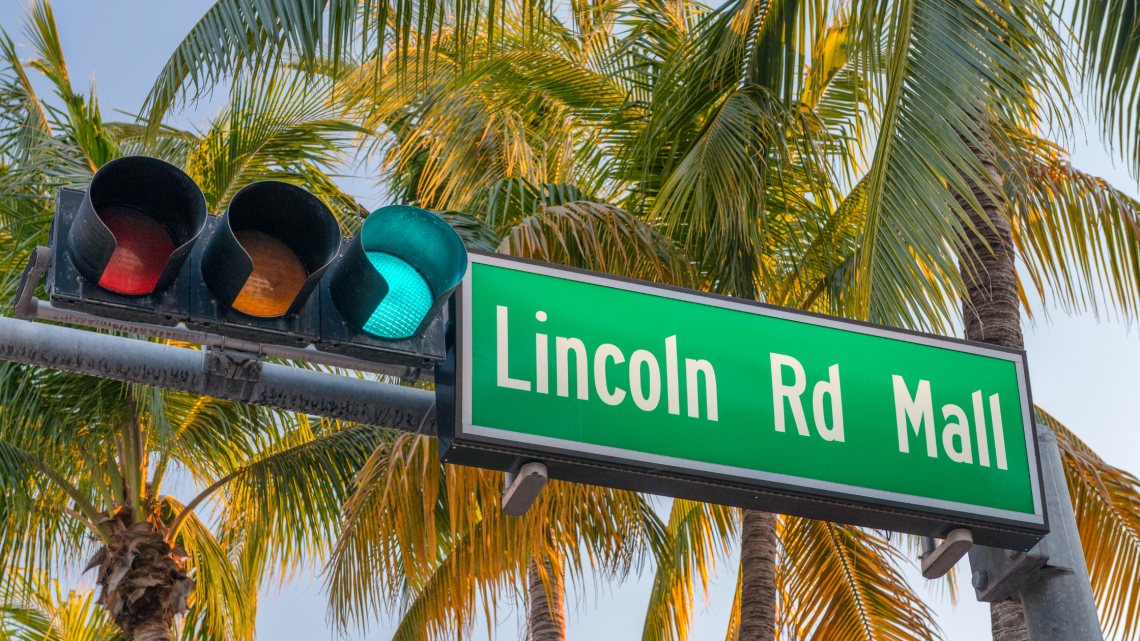 Whether you are people-watching, enjoying the white sand beaches, shopping, or experiencing a night on the town, South Beach is always glamorous and high-energy.
And if you look closer and take the neighborhood to heart, you'll find a diverse community drawn together by their love of water and Miami Beach's unique culture.
South Beach-- you'll have to experience it for yourself.

"Our home, priced at $1,225,000 was on the market for ONE YEAR with a local realtor without any offers...... the team sold it in 34 days at a price we were very happy with."
- Alicia Sandoval
"His high-end, digital marketing for sellers is truly cutting-edge and worlds ahead of the competition. Amit also offers hands-on buyer services that are the best you will find in the Coral Gables area. Hire him for all your real estate needs!"
Who are we?
We are the ALL IN Miami Group out of Miami.
We are Honduran, Filipino, Puerto Rican, Cuban, German, Hispanic, Indian, Syrian, and American.
We are Christian, Hindu, and Jewish.
We are many, but we are one.
We sell luxury homes in Miami, Florida.
Although some of our clients are celebrities, athletes, and people you read about online, we also help young adults find their first place to rent when they are ready to live on their own.
First-time buyers?
All the time!
No matter what your situation or price range is, we feel truly blessed and honored to play such a big part in your life.