A neighborhood considered the "heart of Miami," Shenandoah feels cut right out of a fairytale.
Geographically central and high and dry on a ridge, the area boasts the perfect location, just minutes from Miami Beach, Coconut Grove, Brickell, and Downtown Miami.
It also features tree-lined streets, verdant yards, and harmonious streetscapes of bungalows and Mediterranean Revival architecture.
To date, Shenandoah's modern borders are Calle Ocho to the north, Coral Way to the south, SW 12th Ave to the east, and SW 27th Ave to the west.
It is home to 40,941 residents as of the latest US Census.
In true blue, "perfect neighborhood" fashion, Shenandoah draws tourists and residents with more than just its ideal location, although it's right at the top of the list.
The community boasts a diverse population, and it always has for as long as anyone can remember.
In fact, it's home to varying ethnicities, languages, and economic statuses and remains an integral part of Little Havana, an epicenter of Cuban migration.
However, despite its historic significance, being one of Miami's first neighborhoods, and the growing interest in the area, Shenandoah isn't considered a part of Miami's most frequently visited places, unlike its neighboring areas, Coconut Grove, Downtown Miami, and Brickell.
But all that is changing as more and more Miami locals and travelers are rediscovering this community-- previously overlooked and underestimated.
So what's there to see and do at Shenandoah?
Aside from its rich inventory of Mediterranean-styled homes harkening to the 1920s, admittedly, the area isn't crawling with tourist spots and trendy lifestyle centers.
Its main thoroughfares are Calle Ocho and Coral Way, and the rich street life they offer makes up for Shenandoah's rather bleak facade.
Ah, yes!
The famous Calle Ocho, the center of Cuban life and culture, was declared a "national treasure" by the National Trust for Historic Preservation.
It's a vibrant and iconic enclave known for its authentic Cuban restaurants, popular vanitas, warm and toasty Cuban bakeries, and street festivals that are too colorful for words.
Meanwhile, Coral Way is a traditional Florida neighborhood boasting stunning architecture reflecting the early 20th century.
The area is quite a contrast to Calle Ocho, offering tourists and residents a quiet and peaceful retreat to step away from the hustle and bustle of city living.
It also features seamless access to many shops and cafes inspired by Cuban culture and green spaces where visitors can hike, swim, and relax alongside nature.
As previously mentioned, Shenandoah is also only a quick walk away from more popular Miami neighborhoods, so you'll only need to go a few steps further to see epic tourist spots like Vizcaya Museum & Gardens, Brickell Avenue, Bayside Marketplace, Fairchild Tropical Botanic Garden, and more.
Many of you may be wondering what it's like living in such a historic neighborhood smack in the middle of metro Miami, an odd combination for some if we're being frank.
Well, here's the 4-1-1!
Imagine being minutes away from everything tourists love about Miami yet having the space to keep to yourself on days when you just want to sit back and be boring-- a perfect description of life in Shenandoah.
The neighborhood may lack shopping districts and entertainment centers, no skyscrapers or fancy buildings, but it boasts one of the highest elevations, with many homes above flood level.
Shenandoah is also brimming with different community-improvement projects that aim to bring new amenities to enhance residents' daily quality of life-- which means there's only more to come in this simple, history-filled area.
Of course, life isn't complete without a little "pizzazz," and being so close to lively neighborhoods like Brickell and Downtown Miami, Shenandoah residents don't feel lacking in the shopping-dining-entertainment department.
They can always take a quick walk towards these areas to do errands, eat out, shop, or watch a film.
A highly-urbanized neighborhood with a suburban feel-- a truly unique and lovable combination!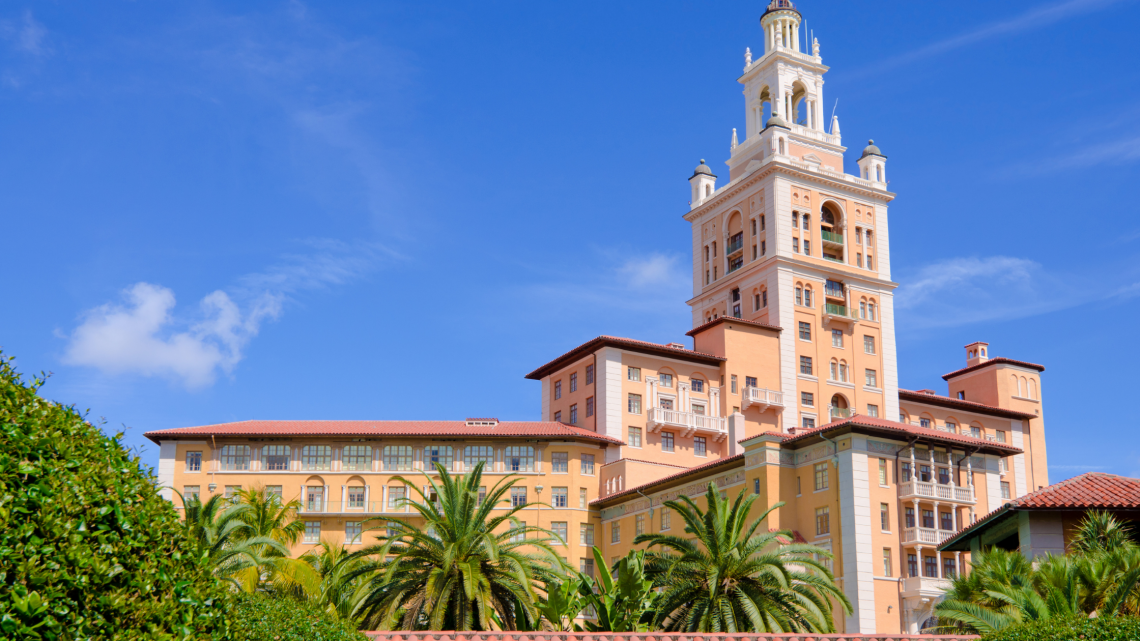 Take a chance on Shenandoah-- a neighborhood that may be off tourists' radars, but one that will capture the hearts of hopeful Miami residents looking to grow their roots.
Boasting varying ethnicities, languages, and economic statuses, it is a community that welcomes everyone with open arms and hearts-- and provides its residents with one of the most unique landscapes at that!
Indeed, one can never go wrong on this side of town-- a perfect Miami location to LIVE, WORK, and PLAY!
Yes, folks, THIS IS SHENANDOAH.

"Our home, priced at $1,225,000 was on the market for ONE YEAR with a local realtor without any offers...... the team sold it in 34 days at a price we were very happy with."
- Alicia Sandoval
"His high-end, digital marketing for sellers is truly cutting-edge and worlds ahead of the competition. Amit also offers hands-on buyer services that are the best you will find in the Coral Gables area. Hire him for all your real estate needs!"
Who are we?
We are the ALL IN Miami Group out of Miami.
We are Honduran, Filipino, Puerto Rican, Cuban, German, Hispanic, Indian, Syrian, and American.
We are Christian, Hindu, and Jewish.
We are many, but we are one.
We sell luxury homes in Miami, Florida.
Although some of our clients are celebrities, athletes, and people you read about online, we also help young adults find their first place to rent when they are ready to live on their own.
First-time buyers?
All the time!
No matter what your situation or price range is, we feel truly blessed and honored to play such a big part in your life.