Welcome to Palmetto Bay, a quaint yet vibrant community with beautiful surroundings and a family-oriented atmosphere!
Located in South Florida's Miami-Dade County, Palmetto Bay is a small city homing only over 25,000 residents, nestled amidst the sunny state's largest metropolitan area.
Indeed, the city displays an uncomparable blend of rural, old Florida charm and urban sophistication.
Its unconventional beauty is highlighted by uniquely styled street signs and artistically landscaped traffic circles, which adds distinct charm and serenity to the neighborhood's already alluring public spaces.
It is the 33rd incorporated municipality in Miami-Dade County.
Situated on the shores of Biscayne Bay, Palmetto Bay takes pride in offering locals and tourists quick access to unique recreational activities and jaw-dropping bay vistas.
One of the city's most famous tourist attractions is the Deering Estate, nestled along the coast in Palmetto Bay, a 21st Century museum destination for tourists and residents, also a cultural asset and historic site listed on the National Register of Historic Places.
Another crowd favorite is the Coral Reef Park, a central location for recreation and experiencing wildlife up close.
Many can attest that while the city is at the far-end of Miami's circus of neon lights and bars that don't close, it still holds a special place in tourists' itineraries for its natural, historical, and cultural attractions.
It is unbeknownst to many how Palmetto Bay has come a long way following the devastation caused by Hurricane Andrew in 1992.
The city was one of the most extensively damaged areas along the coast, with its entire neighborhoods and business districts destroyed.
Fast forward to today, Palmetto Bay has evolved to a fast-growing village, boasting an enviable balance between quality living and growth.
It remains a first-choice community for raising families with its excellent public schools and its wide range of exceptional private primary and secondary educational institutions.
Village residents also enjoy the benefits of an extensive park system composed of five village parks and two county facilities, with unending opportunities for recreational programs and activities, and even a neighborhood library!
Meanwhile, the commercial corridor along South Dixie Highway is easily accessible from any location within city limits.
Restaurants, lodging, retail services, and shopping venues - from major chains to family-owned enterprises- are among the village's commercial base.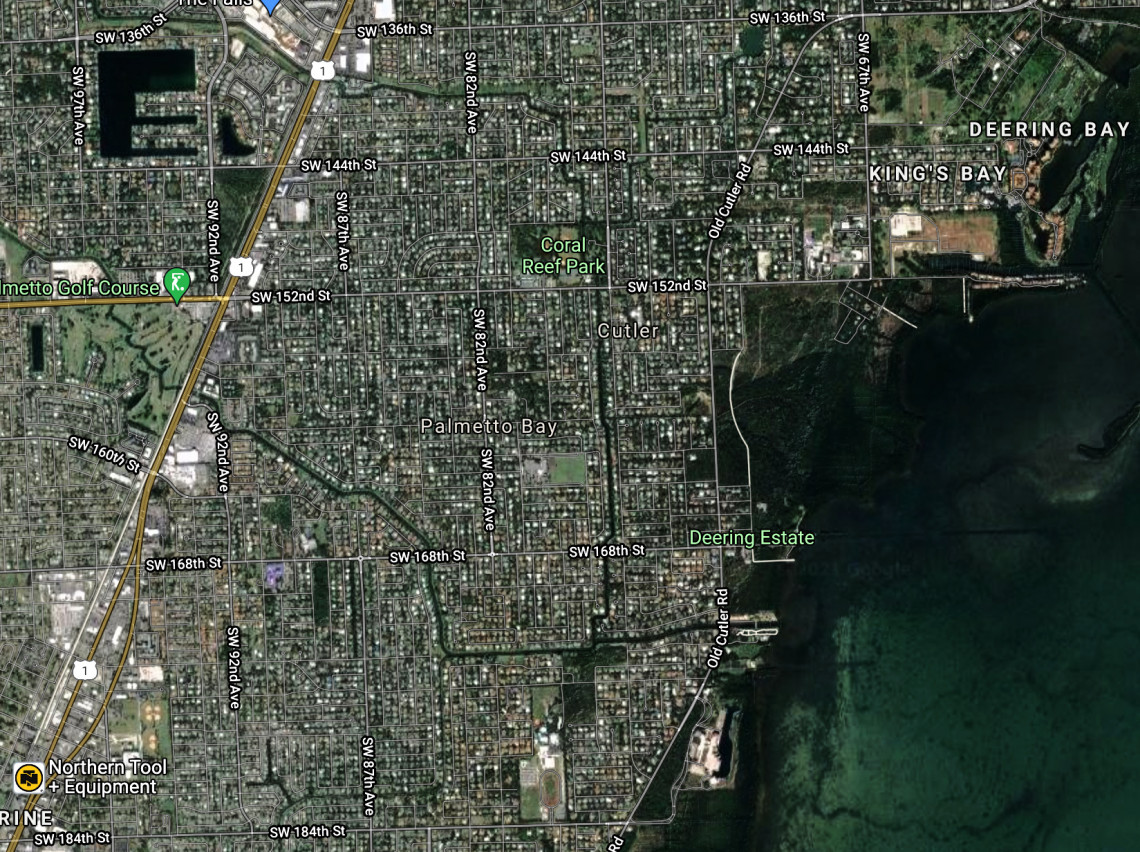 Relive the best of South Florida's past, present, and future in the small but premier community that is Palmetto Bay.
Amidst a time of uncertainty and despair, there is an opportunity to hope, rebuild, and reform-- and the Village of Palmetto Bay is a testament of faith, hard work, and determination.

"Our home, priced at $1,225,000 was on the market for ONE YEAR with a local realtor without any offers...... Amit sold it in 34 days at a price we were very happy with."
- Alicia Sandoval
"His high-end, digital marketing for sellers is truly cutting-edge and worlds ahead of the competition. Amit also offers hands-on buyer services that are the best you will find in the Coral Gables area. Hire him for all your real estate needs!"