A chill Miami neighborhood where life moves at a leisurely pace despite the exotic nightlife, boisterous vibe, and all the glitz and glam surrounding it-- folks, say hello to North Beach.
Occupying the northernmost section of Miami Beach (hence, its name), the North Beach neighborhood is roughly bounded by 63rd Street and Indian Creek Drive to the south and 87th Terrace to the north.
It collectively refers to communities, including the Isles of Normandy, Biscayne Point, and La Gorce.
North Beach is a largely residential area, unlike other parts of Miami Beach, which means fewer tourists visit this side of the beach annually.
It is home to 44,106 residents as of the latest US Census.
Often overlooked in favor of the flashy and glamorous South Beach, North Beach exudes a small-town atmosphere that draws anyone looking for a welcoming residential neighborhood--but let me tell you, it's far from being a SLEEPER!
Aside from its culturally diverse population and vibrant and eclectic aura, there's shopping and dining going on here, much like most parts of Miami Beach, but with a heavy emphasis on small, local gems (we love our indies!).
Here, shopping is defined by independent boutiques, surf shops, and funky thrift stores.
Of course, that's not to say that North Beach is short on a great Miami shopping experience (a.k.a retail shopping galore!).
Bal Harbor Shops offers a different shopping experience a few minutes north, replete with internationally-renowned luxury boutiques and high-end dining.
Nearby, Aventura Mall is another famous shopping destination among North Beach residents.
With over 300 stores, Aventura is one of the largest malls in the Miami area and provides three levels of shopping heaven and contemporary art installations by local and international artists.
Since North Beach is blessed with one of the best year-round climates worldwide, you'll want to get bouts of the outdoors as much as possible, and you won't be disappointed!
Aside from its extensive stretches of fine, white sand, sparkling turquoise water, and pretty, grass-covered dunes, known as the hub of outdoor life in North Beach, you can also visit North Beach Oceanside Park.
The famous recreational area features a green space with paths winding through lush tropical landscaping.
You can find locals hosting family parties, walking their dogs, or hanging out with a book within its premises, yet the park never feels overcrowded.
When evening rolls around, the sandhill at 81st Street is a favorite spot to enjoy the breeze and watch the sky change color as the sun sets.
Meanwhile, if you're looking for a bopping event to attend, check out the Miami Modern-style North Beach Bandshell, the center of the neighborhood's cultural arts scene since '61!
The beautiful open-air amphitheater hosts concerts and events almost every night, ranging from dance band nights to indie concerts, and is an important community gathering place.
To uncover a bit of art and history in North Beach, revisit European History at the Ancient Spanish Monastery, a glorious piece of European history and medieval architecture.
It is one of Florida's famous Heritage sites, amassing long and enduring history before turning into one of South Florida's foremost monuments.
To date, the monastery also serves as a perfect North Beach wedding destination and events place.
Another famous landmark in North Beach is the Fulford-by-the-Sea Monument, a historic fountain and one of the largest ones built in South Florida during the 1920s.
Today, the fountain has become a Dade Historical Site, and you can see its image on the city logo of North Miami Beach.
There are several other parks, historical sites, and tourist spots around North Beach that you can explore, aside from the attractions from South Beach and Mid-Beach nearby.
Yes, the fun just NEVER runs out!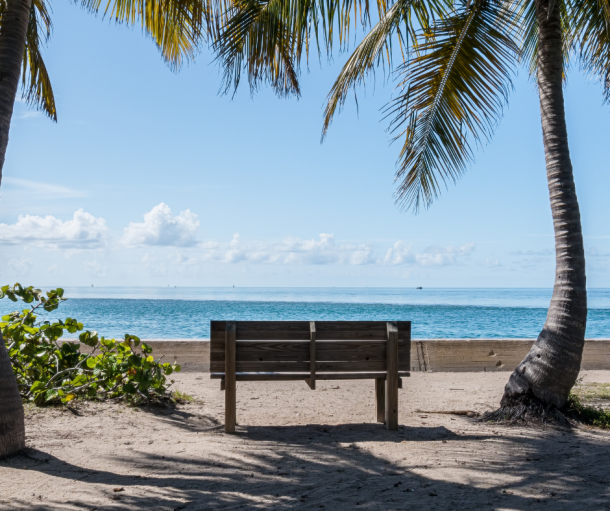 North Beach Oceanside Park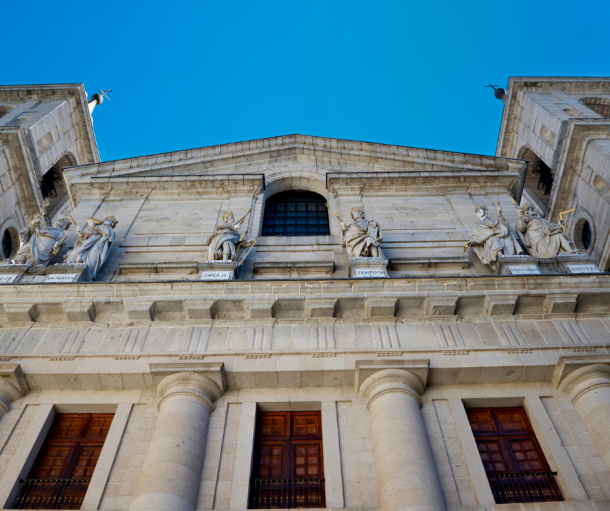 Ancient Spanish Monastery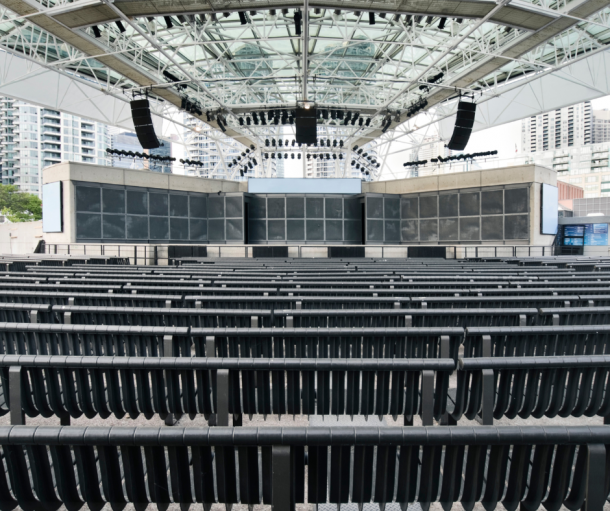 A neighborhood with a strong local identity, North Beach is not your typical Miami Beach community.
While most surrounding areas are lauded for their swag and panache, North Beach is subtle and understated-- just how its residents like it.
Here, locals swap cars for walking and biking, and traffic is much lighter than in other Miami areas.
Metrobus also provides regular service, and Miami Beach Trolleys offers free transport between North Beach and South Beach.
For those who prefer to take the wheel, the neighborhood is nestled at the "Crossroads of South Florida," and it's common for North Beach residents to commute daily to either Fort Lauderdale or Miami.
I-95, via the Golden Glades Interchange, provides easy access to downtown Miami in as little as 30 minutes, depending on traffic conditions.
Exploring the area, you won't see the Art Deco buildings that characterize South Beach. Instead, the striking architectural style is Miami Modernism (MiMo) architecture.
North Beach is most famous for its Collins Avenue high-rises and hotels that, unlike those in South Beach, allow residents to walk straight from the building to the beach.
You can even purchase a condo in a building along the shore and enjoy full valet and concierge services, private beach cabanas, pools, tennis courts, and yachting access!
Away from the iconic resort strip, the suburbs of North Beach are traditional, Florida-style mid-rises.
Although further from the shoreline (and slightly older), these single-family homes and condominiums are more accessible and affordable.
Immersing in the community, you'll find that locals prefer the outdoors to staying in.
The neighborhood's fine white sand is where locals come to relax, socialize, and get some exercise.
In true Miami fashion, the beaches are the main attraction, but you'll be happy to know that it's less crowded and intimidating than in the south, which gives you a better opportunity to enjoy the scenery.
Away from the hustle and bustle of mainland Miami, this neighborhood values a round of golf, a nap on the beach with a good book, and an eclectic and international vibe.
Albeit, it may be far from the usual Miami Beach affair, it's something that will grow on you and make you want more.
Indeed, one of the most family-friendly districts in Miami Beach!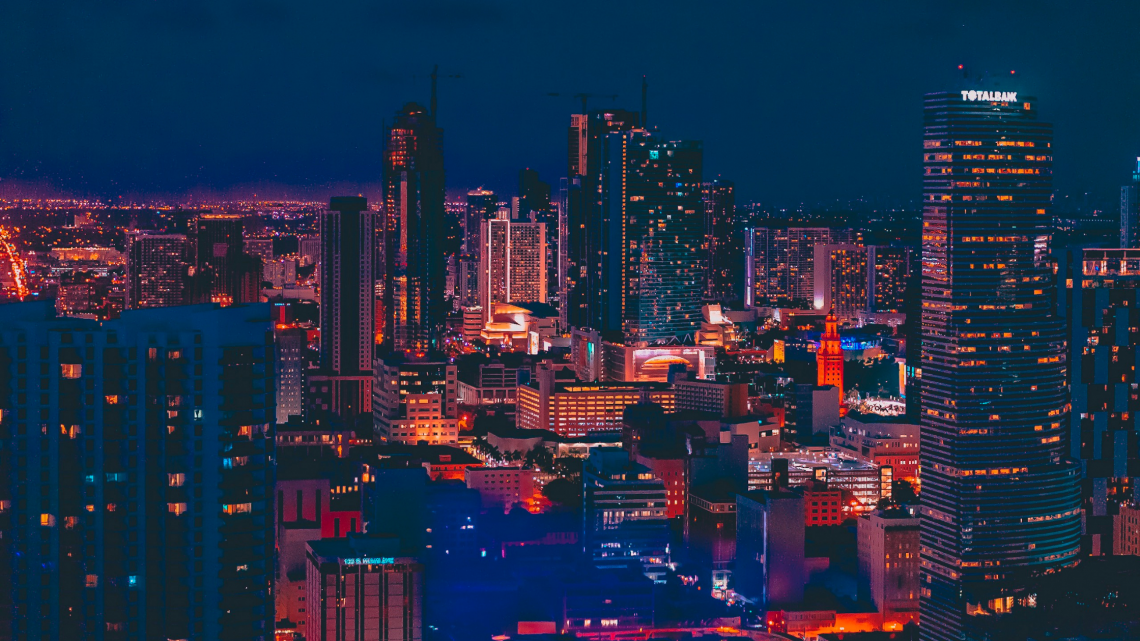 Uncover a different side of Miami Beach through North Beach, where life moves in slow but steady waves.
Offering an extensive array of real estate, from luxury condos to modest single-family homes, the Miami Beach neighborhood caters to anyone who wants to experience an ocean-centric lifestyle-- alone or with a family in tow.
And with its diverse and vibrant community and an unmistakable small-town feel, who wouldn't want to live at North Beach?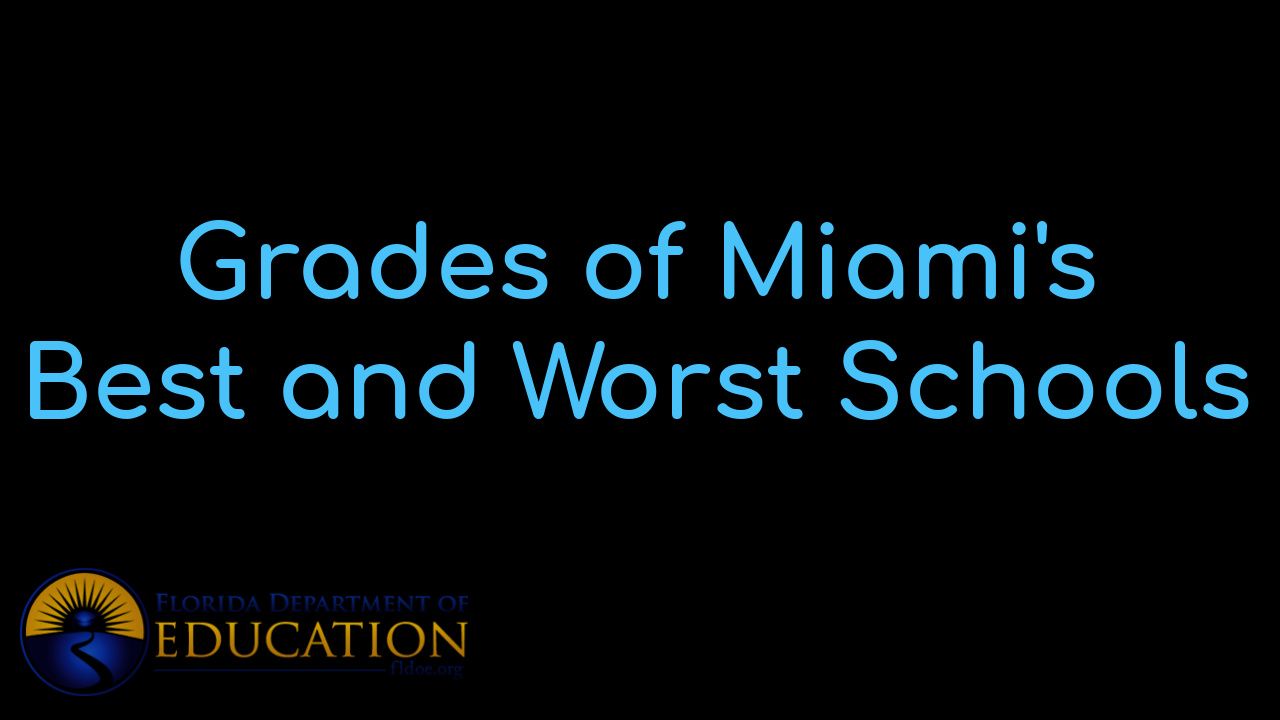 View Miami's BEST schools and the individual grades that each school received. Besides vie...
Who are we?
We are the ALL IN Miami Group out of Miami.
We are Honduran, Filipino, Puerto Rican, Cuban, German, Hispanic, Indian, Syrian, and American.
We are Christian, Hindu, and Jewish.
We are many, but we are one.
We sell luxury homes in Miami, Florida.
Although some of our clients are celebrities, athletes, and people you read about online, we also help young adults find their first place to rent when they are ready to live on their own.
First-time buyers?
All the time!
No matter what your situation or price range is, we feel truly blessed and honored to play such a big part in your life.