All eyes on Midtown Miami, an exciting up-and-coming district with an artsy vibe!
Sandwiched between Miami's two most iconic art districts, Midtown lies north of Downtown Miami, bounded by the street-art-famous Wynwood to its west, luxurious waterfront Edgewater to its east, and chic Design District to its north.
It's a small, six-block community of high-rise apartments that promotes easy and convenient living and commuting.
It is home to around 1,000 residents as of the latest US Census.
A quaint-yet-hip community home to industrial-chic art galleries, cutting-edge contemporary skyscrapers, and world-class shopping, Midtown once brimmed with rusty warehouses just 15 years back, alongside its neighboring areas, Miami Design District and Wynwood.
With this, artists, filmmakers, and other trendsetters looking for low rents flocked to the area, which paved way for Midtown's reputation as a living gallery.
Its complex and beautiful street art also attracted developer interest after the Midtown Miami mall went up in 2005.
Shortly after, the community experienced a life-changing boom comparable to Brooklyn's Williamsburg and has eventually become a home to artists and affluent patrons of art alike.
Of course, art isn't the only thing that draws tourists and residents to this vibrant enclave.
The area itself is like a town center complex, dotted with luxurious buildings with an upscale shopping feel.
In fact, The Shops at Midtown, a shopping center in the area, serves as the focal landmark of the neighborhood.
The outdoor shopping haven is designed to mimic New York's SOHO neighborhood and is home to many national and local stores and restaurants, including Target, Guess, HomeGoods, Marshalls, etc.
The Shops at Midtown also recently welcomed a central area that offers an open grassy space with a playground, seating, and foliage called the "M Park."
You'll find that hotels around the area also follow the chic and contemporary style and vibes of Midtown, with most boasting lobbies filled with colorful art, their walls reflecting Midtown's as well as neighboring Wynwood's urban art and Design District's fashionable scenes.
(Not) Surprisingly, this chic neighborhood offers numerous galleries, too, as well as a famous monthly Art Walk, and a unique, independent cinema.
Midtown also presents a low-key, artsy alternative to the South Beach nightlife with a lineup of bars and clubs with creative concepts and indoor/outdoor spaces.
Are you looking for more places to go while you're here?
Well, you'll be happy to know that the neighborhood is only a 10-minute drive north of Downtown Miami and about 5 miles east of South Beach over the Intracoastal Waterway.
Meanwhile, the famous street-art-filled Wynwood Walls is only a 10-minute stroll southwest of Midtown, via North Miami Avenue and Northwest 28th Street.
Of course, let's not forget fancy shopping at the Design District, too, if you're in THAT kind of mood.
So what sets Midtown apart from the rest of Miami's hip and cool neighborhoods?
While this lineup of communities seemingly looks the same from the outside-- all artsy, vibrant, and the talk-of-the-town-- Midtown stands out from the crowd for its housing options, where high-end condos park on top of popular eateries and stores.
It's also an epicenter of Miami's craft food and drinks movement, including breweries, bakeries, sausage makers, and coffee shops.
Imagine going from a gallery opening to an art-house cinema showing locally-produced films and ending up at a brewery-- without breaking any sweat?
Establishments and entertainment are so conveniently close to one another that locals and tourists don't ever need to worry about hopping on a car to get around.
All they need are their two feet, and they're good to go--literally!
And since there aren't any clear borders between Midtown and its neighboring communities, residents can go on a field trip to noteworthy spots in and around the area without much thought.
Easy and convenient living, indeed.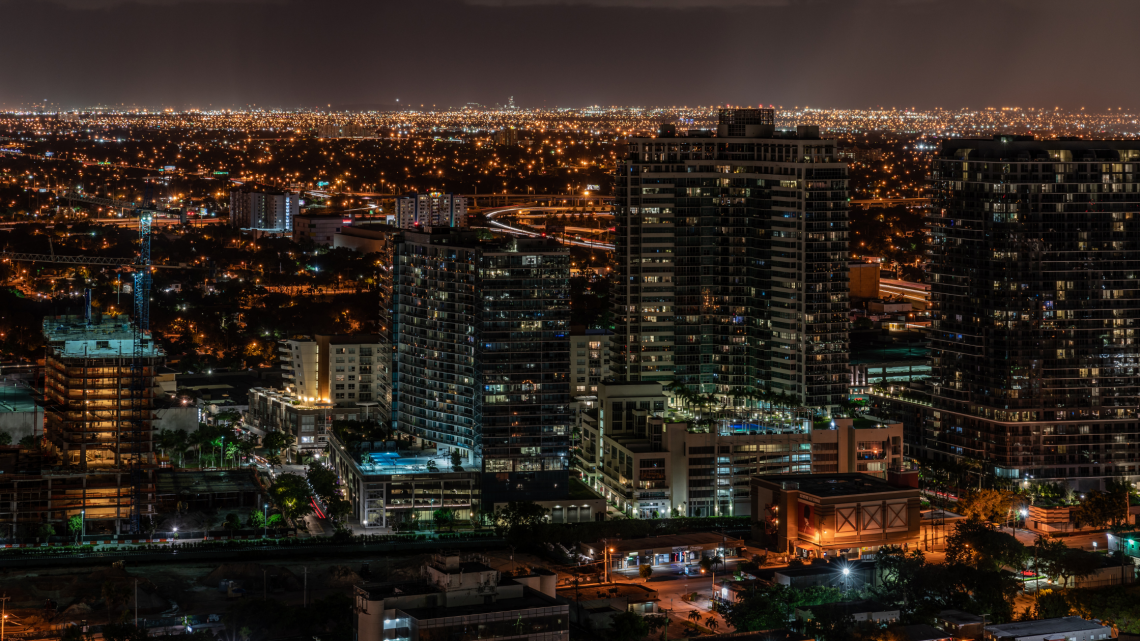 Ladies and gentlemen, a live-work-play environment brought to you by Midtown.
An area quickly becoming one of Miami's signature neighborhoods AND one of the biggest creative hubs within the southeast United States, the small community attracts the bold, artsy, and ambitious.
It's easy, convenient living is inviting, but it's not the only thing about Midtown you're bound to fall in love with.
With its electric culture, unforgettable drinks and dining, and something crazy to look at on every block, it's indeed a neighborhood to watch out for.
Yes, folks, this is Midtown.

"Our home, priced at $1,225,000 was on the market for ONE YEAR with a local realtor without any offers...... the team sold it in 34 days at a price we were very happy with."
- Alicia Sandoval
"His high-end, digital marketing for sellers is truly cutting-edge and worlds ahead of the competition. Amit also offers hands-on buyer services that are the best you will find in the Coral Gables area. Hire him for all your real estate needs!"
Who are we?
We are the ALL IN Miami Group out of Miami.
We are Brazilian, German, Hispanic, Indian, Syrian, and American.
We are Christian, Hindu, and Jewish. We are many, but we are one.
We sell luxury homes in Miami, Florida.
Although some of our clients are celebrities, athletes, and people you read about online, we also help young adults find their first place to rent when they are ready to live on their own.
First-time buyers? All the time!
We feel so honored and lucky to play that big a part in someone's life.