In the heart of Miami Beach lies a neighborhood that features a combination of "South Beach cool" and "North Beach calm," the center of everything Miami Beach-- Mid Beach.
Boasting three miles of glorious, golden beach constituting its eastern border and the rolling Atlantic breakers, Mid Beach is a captivating combination of everything to love about Greater Miami.
The stunning stretch is home to "Millionaires Row" and a vast 40 blocks along the ocean and Intracoastal Waterway.
Mid Beach's portion of the city encompasses the area north of 23rd Street and the Indian Creek and south of Surprise Lake and 63rd Street.
It collectively refers to neighborhoods Oceanfront, Bayshore, Nautilus, Collins Waterfront, Allison Island, west residential areas, and Morris Lapidus (historic district).
A single boardwalk, raised on wooden stilts, separates the gorgeous sand from the hotel-filled Collins Avenue, situated between 46th and 23rd Street.
It is home to 9,794 residents as of the latest US Census.
Known as a youthful, vibrant, and enthusiastic cultural hotspot nestled smack in the middle of North Beach and South Beach, Mid Beach marries the two neighborhoods' contrasting vibes in a unique fashion.
It creates an area brimming with swanky hotels, stylish restaurants and lounges, beach resorts, and trendy nightclubs-- but with a much more laid back, comfortable and relaxed vibe, much like North Beach.
Indeed, what was once only a destination point for wealthy travelers has become home to many while remaining a hotel hotspot.
Exploring the neighborhood, you'll find many famous buildings like the Fontainebleau, Eden Roc, and the Green & Blue Diamond, which personify the luxurious living Mid Beach exudes.
Much like the other communities in the area, Mid Beach features an eclectic mix of Art Deco buildings and many architectural touches dating back to the 1940s, 50s, and 60s.
Its main thoroughfare, Collins Avenue, also boasts an array of art, culture, entertainment, and dining spots, considered the ultimate draws of the neighborhood, aside from its golden sand and Atlantic surfing opportunities.
For one, the Faena Forum is a magnificent multi-purpose venue and development that's a must-visit for fans of 21st-century architecture.
Designed by award-winning architect Rem Koolhaas, the 43,000 square foot space is home to a rose marble amphitheater, two exhibition halls, a private outdoor pool area, and a luxury screening room.
Its drum shape, often compared to an ornate hat or basket, is worth the visit alone, a new landmark in a district known for opulent modernist architecture.
Another Mid Beach highlight is the famous Miami Beach Boardwalk, or Mid Beach Boardwalk, a boardwalk lined by palms and extends from Indian Beach Park to Nikki Beach in the South.
It's four miles long, making it an excellent running route, especially in the early morning or sunset, when it's cooler.
It's also the perfect spot to see the grand waterfront hotels and condos and that perfect bit of beach to claim as your own.
Surprisingly, for such a narrow strip of land, Mid Beach is well-served with green space.
In fact, aside from the said boardwalk and beaches, the neighborhood is also sought-after for its shady oases to catch a bit of respite.
One example is Collins Park, just south of Mid Beach.
Here, you'll see a 30ft high rainbow rock sculpture, the iconic South Beach sign, and the Bass Arts Museum, an eclectic collection of ancient artifacts and modern art.
You'll also enjoy a botanical garden and a sculpture park within the area.
Mid Beach also has several tours and events, like the Collins Waterfront Tour, Volta Art Fair, and Art Deco Tour, to watch out for, guaranteeing that your stay in the neighborhood will never be boring.
Art, culture, a hot dining scene, nightlife, beach, and scenery-- what more can you ask for?
Due to its comfortable tropical climate, shady palm tree-lined walks, opulent hotels in a MiMo and art deco style, rich dining scene, and nightclubs, Mid Beach receives thousands of tourists annually (in addition to more than nine thousand residents), making it a lively and entertainment-focused neighborhood.
Nevertheless, unlike South Beach, Mid Beach locals tend to have a bohemian side, and many are seasonal visitors with summer homes elsewhere.
Life here is also far from being fast-paced and leaning towards the outdoors, relaxing on the beach, or socializing in the many restaurants, cafes, and bars.
Indeed, Mid Beach is the typical Miami Beach lifestyle depicted in many films and TV shows.
Of course, with Greater Miami's year-round gorgeous weather, it's always a good time to be out and about, and Mid Beach offers plenty of options to keep you busy throughout the day beyond the usual beach-and-scenic Beach Walk routine.
You can say that the locals here are living the dream life you can ever have in an oceanside city, all while making travel and work easy-peasy as Mid Beach is only a 15-minute drive to the Miami International Airport and only a 20-minute drive to most major professional businesses.
Not to mention, the Mid Beach community is a great place to raise a family, boasting an environment rich in culture, arts, and history!
Here, you'll find exceptional local schools like North Beach Elementary, Casa Dei Bambini Montessori, St. John's On The Lake, and Nautilus Middle School, which provide quality education for all children.
Mid Beach is also brimming with area parks and facilities that provide access to an ice-skating rink, swimming pools, bowling lanes, arts & crafts, a kayak launch, open fields, a fitness center, and a computer lab!
Yes, a dreamy beachside neighborhood, no doubt about it!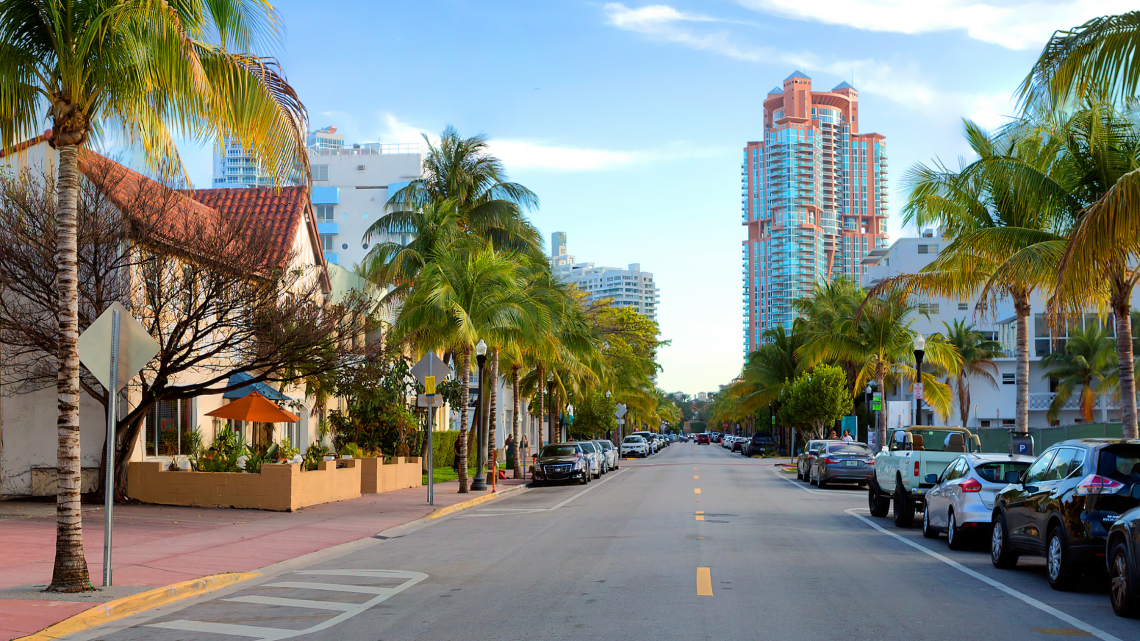 From hindsight, it seems Mid Beach Miami has the world to offer.
From the luxurious magic of the Faena District to the funky retro style of the Art Deco District, there is much that is visually, culturally, and culinarily appealing about living in and exploring the many facets of the community.
Locals who enjoy weekends at the beach, on the water, and eating some of the freshest seafood available, with luxury condos on the beach and single-family homes facing gorgeous tree-lined streets, give residents plentiful options; a boater's dream with its bay-front and Intracoastal homes.
Yes, ladies and gents, the beach life and oceanfront scene await at Mid Beach Miami.
Do you dare make that move?
What's a better backyard than Miami Beach?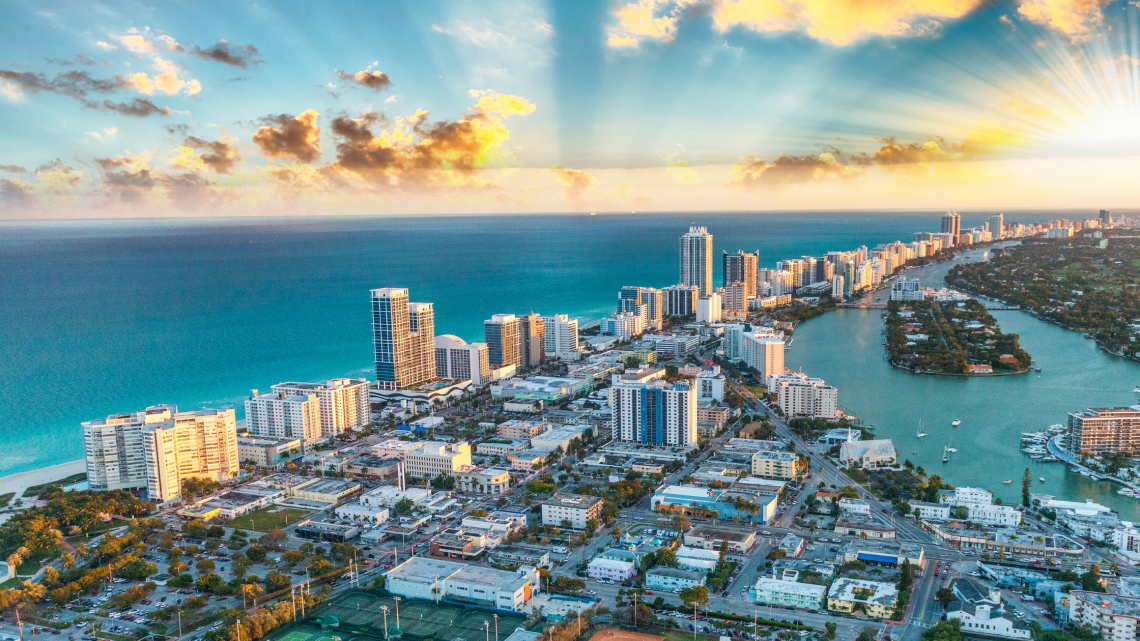 "Our home, priced at $1,225,000 was on the market for ONE YEAR with a local realtor without any offers...... the team sold it in 34 days at a price we were very happy with."
- Alicia Sandoval
"His high-end, digital marketing for sellers is truly cutting-edge and worlds ahead of the competition. Amit also offers hands-on buyer services that are the best you will find in the Coral Gables area. Hire him for all your real estate needs!"
Who are we?
We are the ALL IN Miami Group out of Miami.
We are Honduran, Filipino, Puerto Rican, Cuban, German, Hispanic, Indian, Syrian, and American.
We are Christian, Hindu, and Jewish.
We are many, but we are one.
We sell luxury homes in Miami, Florida.
Although some of our clients are celebrities, athletes, and people you read about online, we also help young adults find their first place to rent when they are ready to live on their own.
First-time buyers?
All the time!
No matter what your situation or price range is, we feel truly blessed and honored to play such a big part in your life.