Find rich history and charm in the "Heart of It All," Miami Springs.
Bordered by Miami International Airport, the City of Hialeah, the Village of Virginia Gardens, and the Town of Medley, Miami Springs is one of the first planned communities in Florida, founded by Glenn Hammond Curtiss, "The Father of Naval Aviation" and James Bright during the "land boom" of the 1920s.
It has a total area of 3.0 square miles, of which 2.9 square miles is land and 0.04 square miles is water.
The city's core (excluding the more recently annexed area) is roughly-shaped like a triangle with three definable sides.
Northwest 36th Street forms most of the southern boundary, while the Miami River canal forms the northern/eastern boundary.
The Ludlam Canal and Florida East Coast Railroad Yard delimit the western boundary.
It is home to 13,449 residents as of the latest US Census.
Offering locals and visitors a glimpse of Miami's subdued side, Miami Springs boasts a wonderful small-town flavor, with its homes and buildings built in Pueblo Revival architectural style.
In fact, the restored Curtiss Mansion, which belonged to founder Glenn Curtiss, is one of the city's most revered representations of its signature architectural style and is considered an important Miami landmark and event venue.
The city's main thoroughfare, the Curtiss Parkway, is the starting point for everything delightful in Miami Springs.
Make your way down this point and discover more historical sights and tourist spots.
The Fair Haven Nursing Home is another sprawling Pueblo Revival building formerly home to the Miami Springs Hotel Country Club and is one of the most famous places in the area.
And if you want to learn more about Miami Springs' aviation history, the Miami Springs Historical Society Museum is a choice spot.
You may be thinking, is Miami Springs just all about the history and ancient buildings?
Well, folks, we're just getting to the good part!
Located just inland along South Florida's Atlantic Coast, this small city nestles amidst the state's largest metropolitan area,home to more than six million residents, which means Magic City's and South Florida's most famous attractions are within an arm's reach!
We're talking about the Everglades National Park and Big Cypress National Preserve, easily accessible through day trips from the city, and Fort Lauderdale's and Miami Beach's array of attractions a stone's throw away.
Of course, the tourism of Miami Springs lives on through its famous (and delicious) Latin and Cuban-influenced cuisine, convenient beach access, and hot nightlife!
Are you thinking of getting in some hits during your Miami Springs stay?
For nearly a century, the Miami Springs Golf Club has been a popular destination for golfers from all over the country!
The course plays just more than 6,700 yards and is a par-71 from the blue tees, but shorter tee options are also available.
Miami Springs Golf Club is home to a pleasant mix of water and sand hazards.
Several guests have noted that it's both scenic, fun, and challenging and surrounded by varied natural environments that make it feel farther away from civilization than it really is.
Do you feel like going for a quick swim on a hot Miami afternoon?
Aquatic centers are just about as popular as golf courses and botanical gardens in Florida.
For Miami Springs locals, the Miami Springs Aquatic Center is convenient, inexpensive, and packed with world-class amenities.
The center features indoor and outdoor portions, and its pool includes dedicated lap areas for adults and spots for open play.
A small-town charm in the city, and one that's never boring, indeed!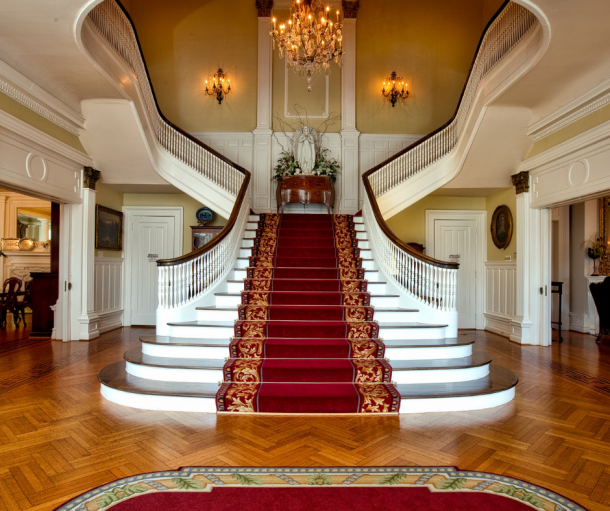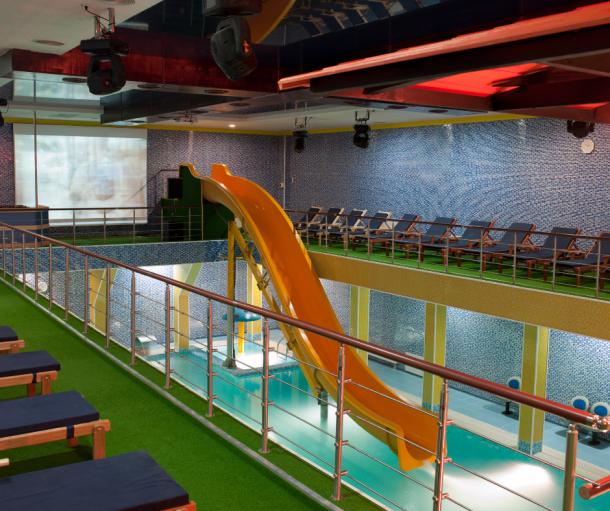 Miami Springs Aquatic Center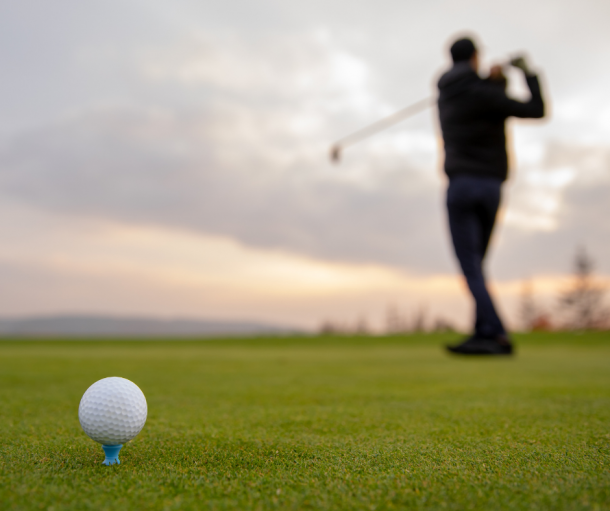 Though relatively small as suburbs go, the Miami Springs neighborhood is diverse and friendly, and most residents keep a sense of community.
In fact, the overall aura of the city goes well with its parklike atmosphere.
You'll often see locals out and about on their bikes, running or walking dogs along the tree-lined streets.
And though the city's dining and shopping options may be deemed limited compared to its larger city neighbors, locals would only need to drive or commute to nearby areas to compensate.
Miami Springs is also known as one of the best places to raise a family.
Part of this reason, aside from great public and private education, is the availability of Youth Sports in the area. Little League, MS/VG Soccer, football, basketball-- you name it, Miami Springs has it!
The area is also home to an incredible amount of natural beauty and aesthetics, which means visitors and locals find it easy to connect with nature and engage in outdoor activities while they're here.
Public parks are a big thing in Miami Springs, and you'll find plenty as you peruse through the whole city.
But nature, sports, and good education aren't Miami Springs' only draws.
Its convenient location has made it a desirable "bedroom community" for Miami locals working in the nearby Metro.
And who can blame them? Its unique and beautiful homes make it so attractive to live in Miami Springs!
Partner it up with its lack of congestion and traffic, and you've got yourself one of the best places to live in Miami!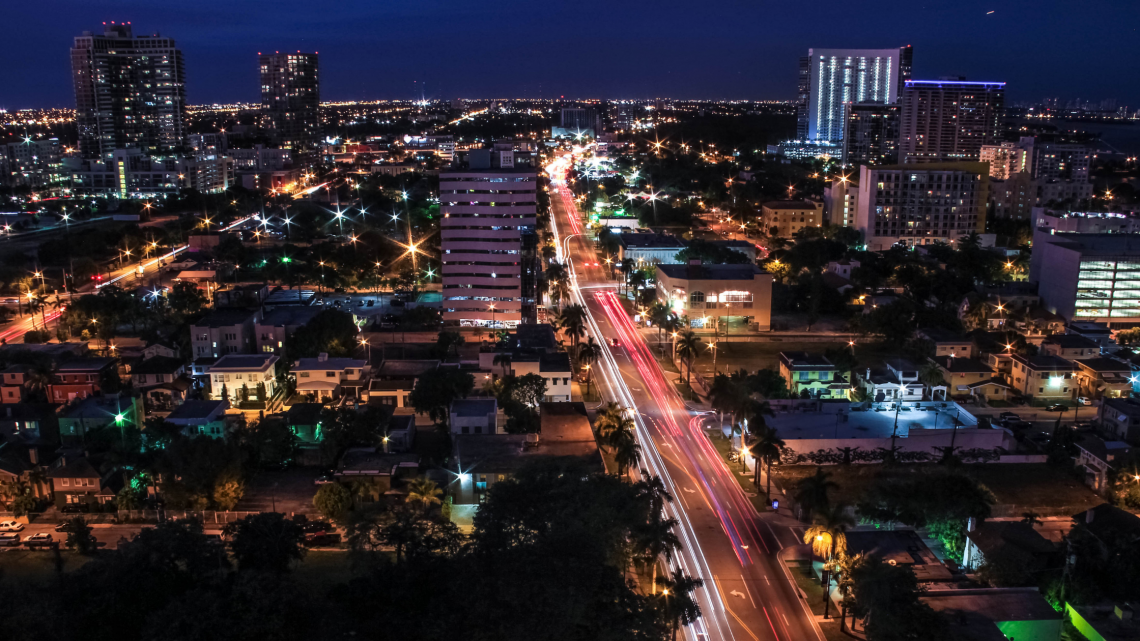 Find history and charm in the "heart of it all," Miami Springs.
It's a neighborhood that brings small-town beauty to the big city-- an oasis from the hustle and bustle of the Metro.
It's a city with a close-knit community for generations, with most residents choosing to stay and raise their families for its child-friendly atmosphere and abundant recreational activities.
A community certified as "Tree City USA" since 1993 and a "Preserve America City" in recognition of its commitments to caring for its exceptional environment, history, and quality of life.
Yes, folks, this is Beautiful Miami Springs, your NEXT forever home.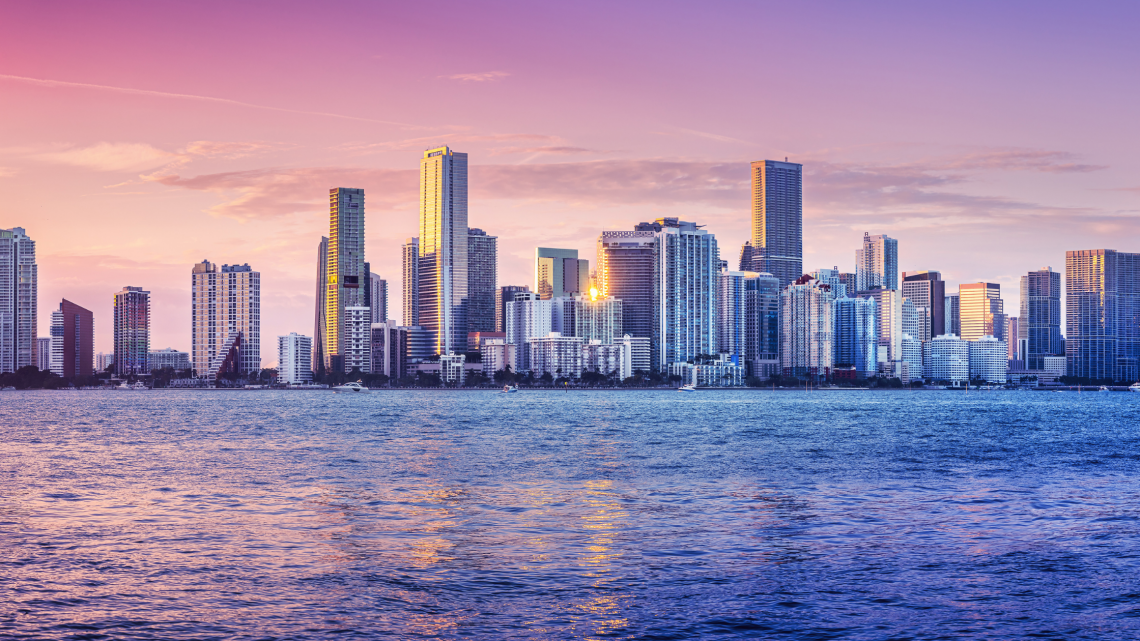 "Our home, priced at $1,225,000 was on the market for ONE YEAR with a local realtor without any offers...... the team sold it in 34 days at a price we were very happy with."
- Alicia Sandoval
"His high-end, digital marketing for sellers is truly cutting-edge and worlds ahead of the competition. Amit also offers hands-on buyer services that are the best you will find in the Coral Gables area. Hire him for all your real estate needs!"
Who are we?
We are the ALL IN Miami Group out of Miami.
We are Honduran, Filipino, Puerto Rican, Cuban, German, Hispanic, Indian, Syrian, and American.
We are Christian, Hindu, and Jewish.
We are many, but we are one.
We sell luxury homes in Miami, Florida.
Although some of our clients are celebrities, athletes, and people you read about online, we also help young adults find their first place to rent when they are ready to live on their own.
First-time buyers?
All the time!
No matter what your situation or price range is, we feel truly blessed and honored to play such a big part in your life.