A community that may seem like something out of a pipe dream exists in Miami Lakes, one of Florida's best-kept secrets.
A famous suburban oasis that lies 16 miles north of Downtown Miami and ten miles from the Miami International Airport, the neighborhood is an incorporated town and former census-designated place in Miami-Dade County.
Miami Lakes encompasses approximately 6.8 square miles.
Its official boundaries are NW 170th Street and the Palmetto Expressway (SR 826) to the North; NW 138th Street to the South; NW 57th Avenue (Red Road) to the East; and Interstate 75 to the West.
It is the 31st municipality in the county and one of the youngest, being incorporated only last December 2000.
The neighborhood is home to 32,219 residents as of the latest US Census.
A well-planned Main Street that anchors curvy residential streets, tasteful corporate parks, and green spaces, Miami Lakes is, as the name suggests, an area full of lakes-- 23 to be exact-- giving many homes lakefront views.
But despite its seemingly traditional and serene facade, it is a well-flourished city of its own.
In fact, at least 1,200 additional people are working in approximately 1,700 local businesses located throughout the town, and it is in its own right, a highly sought-after progressive business district.
That said, careful planning, numerous career opportunities, and well-managed growth aren't Miami Lakes' only draw!
Bearing the tagline "Growing Beautifully," the town not only boasts natural beauty, a familiar country-like ambiance, and attractive accessibility to major roads, seas, and airports.
It also offers locals and tourists a chance to enjoy the outdoors with parks and tot-lots situated within walking distance of every neighborhood.
Oh, and several choice tourists spots, too!
For one, park-hopping is a big thing around Miami Lakes. Its picturesque parks, 99 to be exact, are enough to keep you busy throughout your weekends, its top ringer, Miami Lakes Optimist Park, leading the list.
The park is considered one of the area's crown jewels, and many previous guests noted that no matter when they visited, it seemed like something was ALWAYS going on in this park!
Well, with four baseball fields and one softball field, two soccer fields, two flag football fields, four outdoor basketball courts, four outdoor tennis courts, 1/4 mile lighted walking path, three picnic pavilions, and three batting cages with lighting, plus a marina for fishing and the "Boundless Playground," it's isn't surprising!
It's indeed a perfect destination for family recreation and outdoor fun!
Another epic outdoor sport you can enjoy in Miami Lakes is golf, as the neighborhood boasts THE Shula's Golf Course by the most famous Miami Dolphins coach in history, Don Shula!
Shula's Golf Course is an 18-hole, par-72 championship-caliber course located on Miami Lakes Drive in Miami Lakes.
The golf course is part of an upscale resort and is home to the original Shula's Steak House, considered by many food lovers to be the country's best.
Just be sure to reserve your tee time well in advance of your visit, especially if you plan on playing during peak times.
The town is also known to have unique geography, hence its numerous cycling trails.

Outdoor lovers looking to be part of the community while staying fit should give any of these greenways & trails whenever they're here.
Now, if you're more of the shopping type, Miami Lakes offers a perfect social hub for you!
Main Street, a famous destination for shopping, dining, and entertainment, is comprised of restaurants, retail shops, apartments, offices, Miami Lakes Hotel on Main, 17 screen Cobb Theater, Main Street Playhouse, and civic facilities, including the Town of Miami Lakes' Government Center.
At this famous spot, you can shop all day, grab a bite to eat, and then catch a movie at CMX Cinemas Miami Lakes 17.
The area is also known to host many cultural events throughout the year.
Miami Lakes is also home to a few water parks and water sports complexes, and holds proximity to several beaches and Miami tourists spots, so boredom shouldn't be a problem whenever you're visiting this neighborhood!
Feeling giddy for your next Miami Lakes escapade?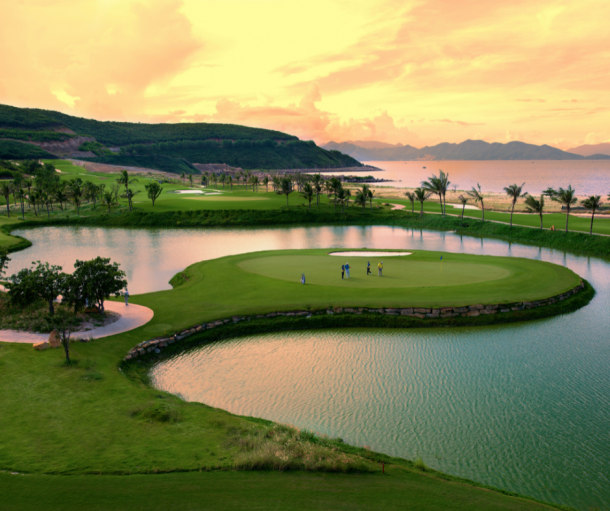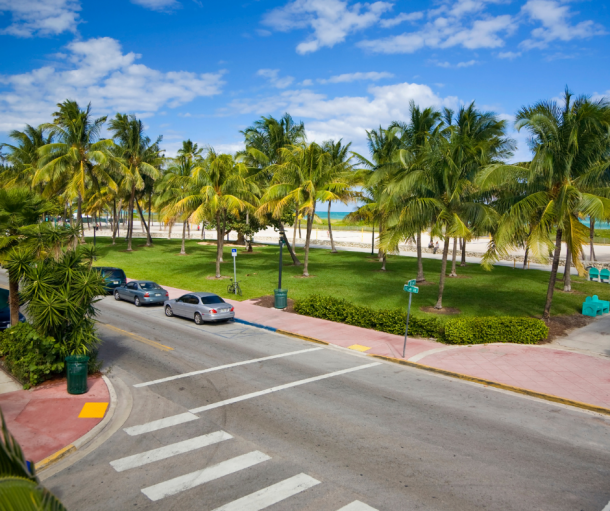 Miami Lakes Optimist Park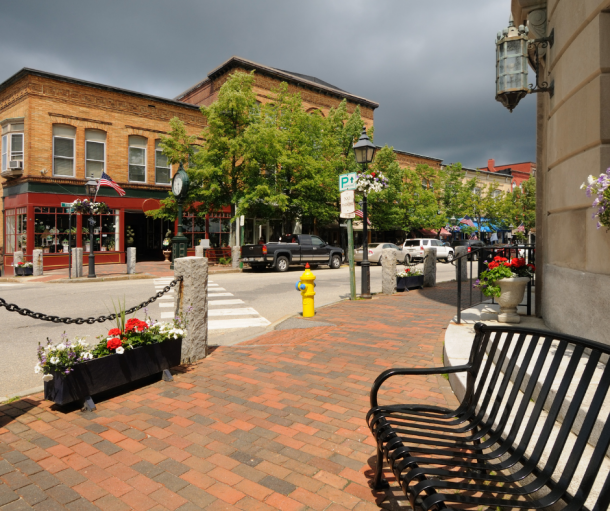 If you've been dreaming of a community that brims of opportunities for nature appreciation, family recreation, good public schools, and award-winning community programs for your children, Miami Lakes is the REAL DEAL.
In fact, I dare to go forward and say it may have everything you could want in a neighborhood, boasting creature comforts without the traffic and noise of the busy city life.
And while Miami Lakes is relatively a young town with around 52% of the population under 40 years of age, many can attest that it's the perfect place to build and raise a family.
In 2012, the community was even rated 100 of the Best Communities for Young People by America's Promise for its community programs that help to provide a safe and healthy environment for Miami Lakes' youth.
Playful City USA has also recognized the town for its playgrounds, parks, and youth programs that promote fitness and healthy eating habits from 2008 to 2017!
But that's not all, folks!
Another great thing about Miami Lakes, it has also been recognized as an All American City Finalist in 2010, 2013, and most recently in 2020 for its inclusiveness, civic engagement, and innovation in overcoming community challenges.
And if that's not enough (though I seriously doubt that!), Miami Lakes has also continuously been recognized as a "Tree City USA" by the Arbor Day Foundation since 2007.
Whew, talk about a mouthful of accolades!
Overall, Miami Lakes is a haven for families or anyone looking for a safe, affordable community.
I'm sure these awards and recognitions, plus its longtime residents, can attest to that!
Indeed, this vibrant community is nationally recognized as one of the best examples of unique and innovative town planning-- and probably the best location for your FOREVER HOME!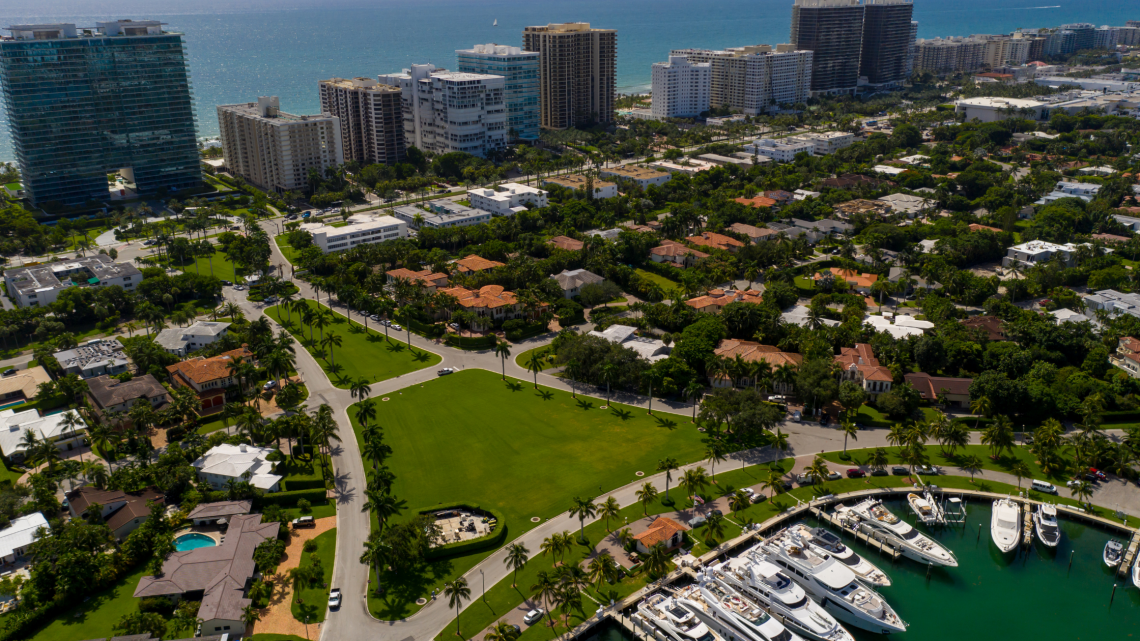 Miami Lakes-- a neighborhood dedicated to maintaining a positive town identity and a deep sense of community.
For residents, all of this means that one can enjoy a quality of life that is second to none - natural scenic beauty, a vibrant cultural environment, and lively nightlife.
For businesses, an offer of an ideal environment for success - complete with a central location, an immediate freeway, and airway access with a hometown feel.
No doubt, a highly desirable Town in which to live, work and play.

"Our home, priced at $1,225,000 was on the market for ONE YEAR with a local realtor without any offers...... the team sold it in 34 days at a price we were very happy with."
- Alicia Sandoval
"His high-end, digital marketing for sellers is truly cutting-edge and worlds ahead of the competition. Amit also offers hands-on buyer services that are the best you will find in the Coral Gables area. Hire him for all your real estate needs!"
Who are we?
We are the ALL IN Miami Group out of Miami.
We are Honduran, Filipino, Puerto Rican, Cuban, German, Hispanic, Indian, Syrian, and American.
We are Christian, Hindu, and Jewish.
We are many, but we are one.
We sell luxury homes in Miami, Florida.
Although some of our clients are celebrities, athletes, and people you read about online, we also help young adults find their first place to rent when they are ready to live on their own.
First-time buyers?
All the time!
No matter what your situation or price range is, we feel truly blessed and honored to play such a big part in your life.