Welcome to Miami Gardens, a suburban city in Miami-Dade County and host to the famous American football team, Miami Dolphins!
Known to be the third-largest city in the county, occupying 20 square miles, the neighborhood is easily accessible from all major highways in the area.
It is located in the North-Central region, mid-way between Fort Lauderdale and Miami, and is accessible by I-95, the Palmetto Expressway (SR 826), and the Florida Turnpike.
The city also has rail access through the Florida East Coast Railway and the South Florida Tri-Rail System.
Miami Gardens is one of the youngest cities in the county, incorporated only last May 13, 2003, making it the 33rd city in Miami-Dade.
It is home to 110,767 residents as of the latest US Census.
All eyes are on Miami Gardens, a destination for gaming, recreation, and down-home supreme Caribbean soul food.
Within its boundaries are four state parks and eight more local parks, which draw outdoor enthusiasts from all over the globe, and several entertainment options, ranging from popular annual music and food festivals to different sports and gaming activities.
The area also boasts vibrant commercial corridors along the Palmetto Expressway, serving as the central shopping district for furniture trade and U.S. 441 for automobile trade.
One of Miami Gardens' top attractions is the Hard Rock Stadium, a home field for the Miami Dolphins and the University of Miami Hurricanes football teams.
The stadium also hosts the annual Orange Bowl college football game and serves as a venue for some of South Florida's biggest concerts.
Are you looking to try your luck at gaming?
Say hello to Calder Casino, where all of the latest slots, electronic table games, bingo, and great promotions are waiting for you to try your luck!
The famous Miami Garden casino also hosts live music events and covers the food department with a delicious buffet, casual dining, and a bar for all of your drinking needs.
Do you feel like taking a little walk in the park?
Well, Miami Gardens doesn't have 12 lush parks for nothing!
One of its famous local parks, Rolling Oaks Park, offers numerous features and amenities for everyone!
It includes a walking path, basketball court, exercise equipment, and tennis court, to name a few.
Rolling Oaks also hosts many events, such as a weekly food truck takeover, where visitors can grab a bite while enjoying a fun family day out.
It's indeed the perfect spot to take in the natural beauty of Miami Gardens while you keep the kids entertained and away from their gadgets!
Miami Gardens is also a ringer for golf sessions while on vacation with its famous climate-controlled driving range bay, Top Golf!
The entertainment complex offers families fun activities like golf and gaming, plus a seasonal menu of tasty bites, including steak nachos with chimichurri, perfect for sharing.
If you're new to golf, you can take lessons here, and there's also a KidZone with clinics and coaching available to the little ones.
Some neighborhoods nearby Miami Gardens include Miami Lakes, Hialeah, Hallandale, Aventura, and Golden Beach, so if you're down for some more exploration, feel free to go for a joy ride or an easy commute to any of these communities and treat yourself to a wholistic Miami experience!
As the largest predominantly African-American city in Florida, most locals enjoy a vibrant and rich culture and cuisine in Miami Gardens.
The city has also harnessed its power into community redevelopment, ensuring a progressive neighborhood for locals and tourists alike.
Nevertheless, despite the constant changes and improvements, Miami Gardens retains its charm and homey familiarity through its lovely and peaceful neighborhoods, where you'll find many locally-owned stores and restaurants.
Yes, folks, Miami Gardens is a pleasant community that prides itself in diversity and quality of life-- especially for families.
Even the schools around the area reflect its diverse population and aspirations.
Aside from the common variations of public and private institutions, some schools offer a religious component for those looking for more spiritual education.
On the arts and culture scene, Miami Gardens boasts two annual festivals that have gained notoriety, the Jazz in the Gardens and the International Music & Food Festival.
Jazz in the Gardens, held in March, celebrating diversity, culture, and art through various genres of music, has easily become its premiere entertainment event.
The International Music & Food Festival, held in August, features an evening of music from across the African and Latin Diaspora.
Both festivals boost the community's tourism and further enrich its cultural diversity, attracting more visitors and residents to Miami Gardens.
Indeed, an area that continues to keep culture and Miami history alive and thriving!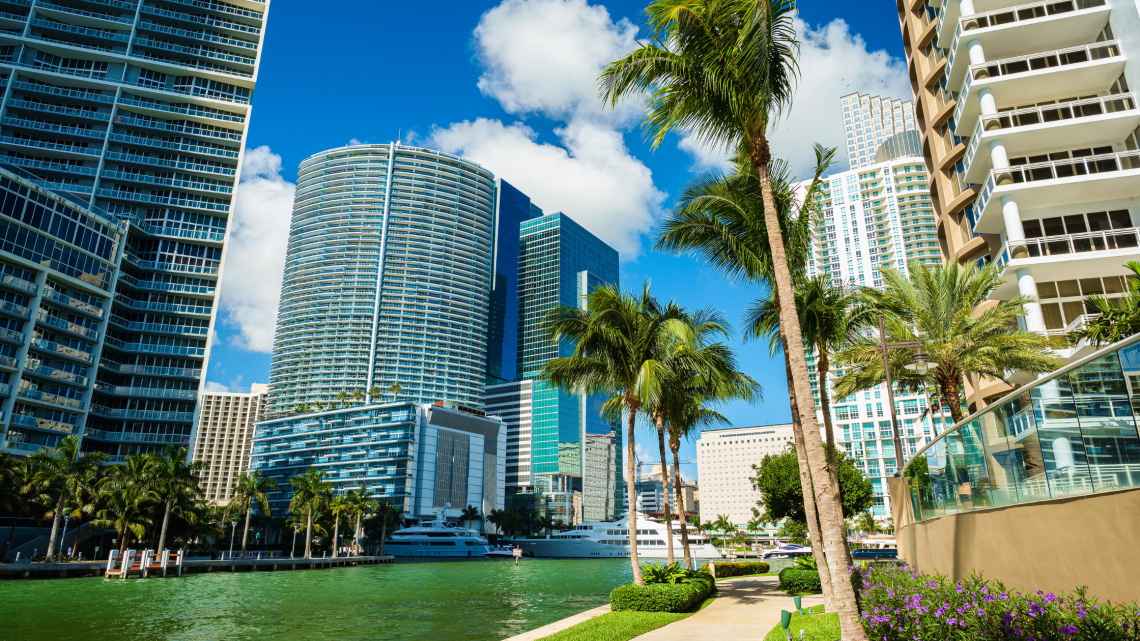 Miami Gardens is a city that continues to push for growth and positive change within the community.
Armed with well-planned redevelopments and evident cultural diversity, the neighborhood has evolved into a sought-after community for families and immigrants looking to plant their roots.
No doubt, a highly desirable city in which to live, work and play.
Indeed, a welcoming Miami community to everyone-- no matter the age, sex, and race.

"Our home, priced at $1,225,000 was on the market for ONE YEAR with a local realtor without any offers...... the team sold it in 34 days at a price we were very happy with."
- Alicia Sandoval
"His high-end, digital marketing for sellers is truly cutting-edge and worlds ahead of the competition. Amit also offers hands-on buyer services that are the best you will find in the Coral Gables area. Hire him for all your real estate needs!"
Who are we?
We are the ALL IN Miami Group out of Miami.
We are Honduran, Filipino, Puerto Rican, Cuban, German, Hispanic, Indian, Syrian, and American.
We are Christian, Hindu, and Jewish.
We are many, but we are one.
We sell luxury homes in Miami, Florida.
Although some of our clients are celebrities, athletes, and people you read about online, we also help young adults find their first place to rent when they are ready to live on their own.
First-time buyers?
All the time!
No matter what your situation or price range is, we feel truly blessed and honored to play such a big part in your life.