Welcome to Key Biscayne, an island town offering South Florida's allure on a tiny sliver of land.
Known as Miami-Dade County's "Island Paradise," Key Biscayne is a village that lies south of Miami Beach and east of Miami.
It is a pocket of paradise nestled between two state parks, the Atlantic Ocean and Biscayne Bay, connected to the city via Rickenbacker Causeway.
Traverse through this low-key tropical oasis with quaint neighborhoods, palm tree-lined streets, and various outdoor activity options.
The residential enclave attracts a diverse number of tourists and residents from all over the world with its vibrant and laid-back island culture, providing a sweet escape from the busy city life that Miami holds.
It is home to 12,682 residents as of the latest US Census.
Although the bustle of Brickell and Downtown Miami is but a stone's throw away from the island village, Key Biscayne feels like a whole world on its own.
Despite being lauded as an island paradise, the village is by no means an island without many amenities city folks seek.
In fact, one can even say the island town has everything you would ever need to live a comfortable modern life.
From malls and movie theaters to restaurants and bars, Key Biscayne promises to deliver the creature comforts of the city, giving you a chance to experience the best of both worlds: an island life with extensive city convenience.
South Florida's enviable year-round climate is ideal for an active, outdoor lifestyle.
And if you're looking to take advantage of fabulous beaches and summer weekends, Key Biscayne is where you'd want to be, relaxing on the sugary white sand with friends and family.
Yet, the big city island life is not all that Key Biscayne offers.
The village is also a ringer for nature, wildlife, and history, as it lies between two major parks-- Crandon Park to the north and Bill Baggs Cape Florida State Park to its south.
Each park boasts its fair share of long, sheltered beaches, mangroves, and tropical forests inhabited by different bird species, butterflies, and loggerhead turtles.
The latter is also home to the famous 19th-century Cape Florida Lighthouse, a lighthouse built in 1825 to guide mariners off the Florida Reef.
Indeed, it's safe to say that despite the difference in the facade, Key Biscayne is like the rest of the Miami-Dade County neighborhoods-- rich in history, deep in nature, and full of life.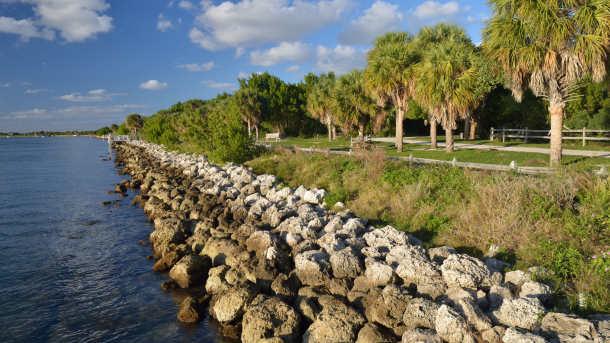 Bill Baggs Cape Florida State Park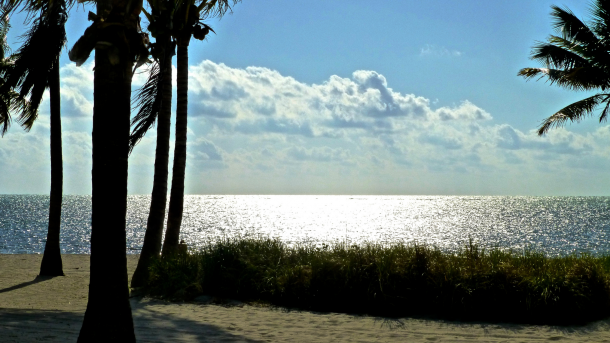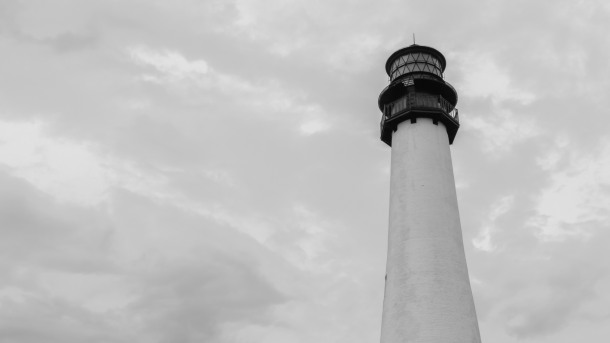 Covering an area of 1.7 square miles, it's not surprising how easy it is to get anywhere in Key Biscayne without a car.
The village's peaceful streets are extremely walkable and bike-friendly, and locals prefer golf carts as their mode of transportation when running an errand in town or going to the beach.
And if we're talking about self-sufficiency, the Key Biscayne Village takes the cake.
Residents have access to a wide array of shopping and dining without ever needing to leave the island.
In fact, you can say that Key Biscayne locals are spoiled for choice, a luxury that tourists gravitate to, especially during the travel season.
For one, Crandon Boulevard is the village's main drag, an area where most of the shopping and dining options are concentrated.
It's where you'll find supermarkets, pharmacies, gourmet shops, and an impressive collection of chic boutiques.
Meanwhile, The Square Shopping Center is home to the largest collection of shops, cafes, and amenities on the whole island, the perfect place to grab a bite or do some luxe shopping.
Of course, a tropical oasis wouldn't be complete without water sports and outdoor activities, and snorkeling, paddle-boarding, golf, and fishing are all popular pastimes in Key Biscayne.
The crystal-clear waters are also especially calm in the area due to the presence of off-shore sand bars, a treat for the young-at-heart.
There are several public marinas around the village, too, including Rickenbacker Marina and Crandon Marina.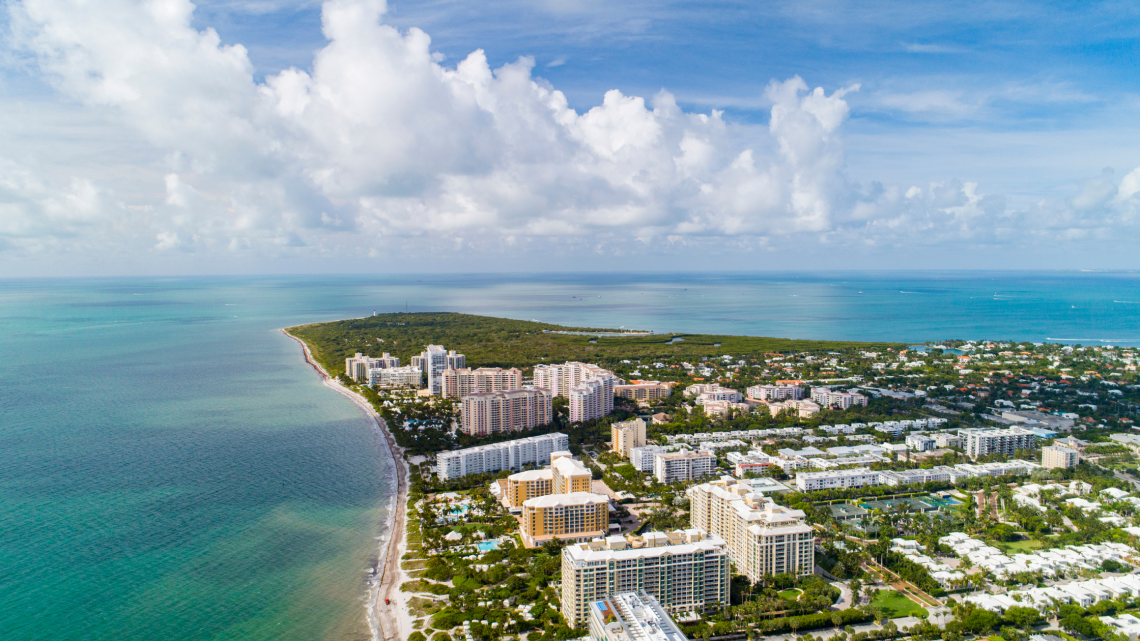 Escape across the bay and retreat into this island oasis full of stunning beaches, idyllic nature, and stellar outdoor activity options.
When urban life gets too chaotic, Key Biscayne is your tropical haven, safely tucking you away from the bustle and honking horns of the city.

"Our home, priced at $1,225,000 was on the market for ONE YEAR with a local realtor without any offers...... the team sold it in 34 days at a price we were very happy with."
- Alicia Sandoval
"His high-end, digital marketing for sellers is truly cutting-edge and worlds ahead of the competition. Amit also offers hands-on buyer services that are the best you will find in the Coral Gables area. Hire him for all your real estate needs!"
Who are we?
We are the ALL IN Miami Group out of Miami.
We are Honduran, Filipino, Puerto Rican, Cuban, German, Hispanic, Indian, Syrian, and American.
We are Christian, Hindu, and Jewish.
We are many, but we are one.
We sell luxury homes in Miami, Florida.
Although some of our clients are celebrities, athletes, and people you read about online, we also help young adults find their first place to rent when they are ready to live on their own.
First-time buyers?
All the time!
No matter what your situation or price range is, we feel truly blessed and honored to play such a big part in your life.