Drive south of Miami, north of the famous Florida Keys, and you'll find yourself in Florida City, a rural green oasis offering a well-deserved downtime from the hustle and bustle of Miami.
Incorporated more than a century ago, Florida City is one of the southernmost cities in mainland Florida, known primarily as a Miami suburb and a major agricultural area.
The city lies to the south and west of and is contiguous with Homestead (hence, the greater Homestead-Florida City area), 18 miles southwest of Kendall and 28 miles southwest of Miami.
It is home to 11,928 residents as of the latest US Census.
While Florida city is an ideal area for anyone to visit, offering proximity to Miami (the place to be when in Florida), the city is often overlooked by tourists due to its more subdued, rural vibe.
Yes, folks, just like its neighbor, Homestead, Florida city is a haven of greens and blues (well, mostly greens).
It is ALSO a well-known agricultural area, which means it boasts a variety of state and national parks that give visitors an abundance of outdoor activity options.
For one, the city is just east of Everglades National Park (yes, THE Everglades!), and it's also a relatively easy drive to Key Largo and Islamorada.
It isn't tagged "The Gateway to the Florida Keys and Everglades" for nothing, you know!
These top tourists spots showcase local Florida wildlife, picturesque views of nature(both on land and water), snorkeling opportunities, boat tours, hiking, camping, kayaking, and the likes.
Florida city also offers tourists several notable shopping areas to visit --though not as plenty as you'd hope-- with the top spot taken by The Florida Keys Outlet Marketplace, a go-to retail therapy destination, AND a popular stop-off point for travelers going to the Keys and Everglades.
The marketplace is an open-air facility, includes plenty of free parking, and features more than 50 individual outlets selling everything from housewares and kid's stuff to clothes and shoes for the whole family.
Nike, Tommy Hilfiger, and Nautica are a few of the most popular brands.
Another popular local hangout is the "Robert is Here" roadside fruit stand (though technically situated in Homestead!), a farmers' market that sells a wide variety of local produce and prepared food items like honey, barbecue sauce, and salsa, and arguably, the world's best milkshakes!
It's also like a small petting zoo since there are always cows, goats, chickens, and turtles milling around, and many of them love cuddling with visiting children and their parents.
The city also shares a few tourist attractions with Homestead (due to the proximity), so Florida city tourists can explore The Coral Castle Museum and watch some intense racing at the Homestead-Miami Speedway while they're here.
Oh, and don't forget the countless tourists' spots in Miami that they can visit in just a short drive!
Indeed, there's no shortage of fun and excitement when in Florida city!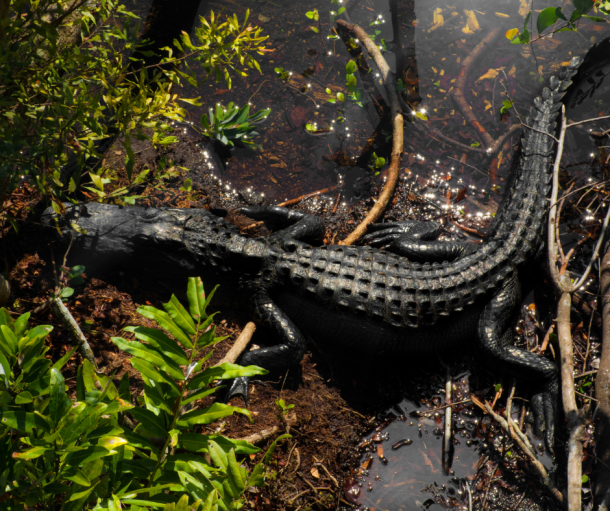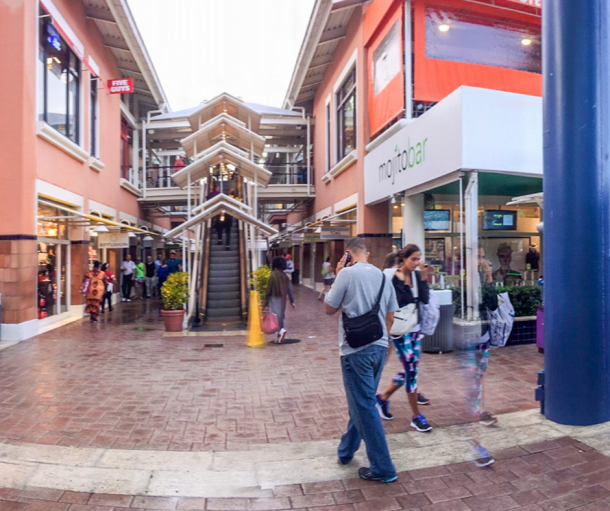 The Florida Keys Outlet Marketplace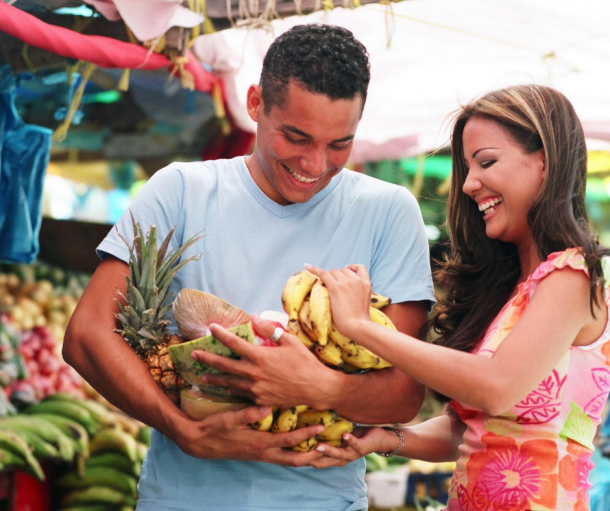 As with any suburban neighborhood, Florida city serves as a great escape from the wandering crowds and poppin' nightlife of the more famous Miami areas like South Beach, Brickell, and of course, metro Miami.
It is a peaceful, simple, and tight-knit community, where all local shops and restaurants are close together. Florida city also boasts friendly neighbors, plus charter and private schools for children, a perfect place for growing families and young couples looking to start one.
And the neighborhood's diversity?
Top-notch!
You'll see African-Americans, South Americans, Cubans, Asians, Europeans, Jamaicans, Haitians, Dominicans, Puerto Ricans, Mexicans, and almost any race you can think of living in Florida city, though you may not even notice because EVERYONE just blends in perfectly, a family-oriented community you'll just love to be part of.
And don't forget, Florida city is all about nature, too, so if you dream of breathing fresh air every day without having to go astray from the city life, there's no better place to be in than at a green neighborhood like this.
Not to mention, the area's 100% pedestrian-friendly, so both locals and tourists can enjoy the beautiful backdrop on foot or while comfortably riding a bike.
Yeah, pretty much your top-of-the-list dream vacay-- the only difference is, you're living it every single day!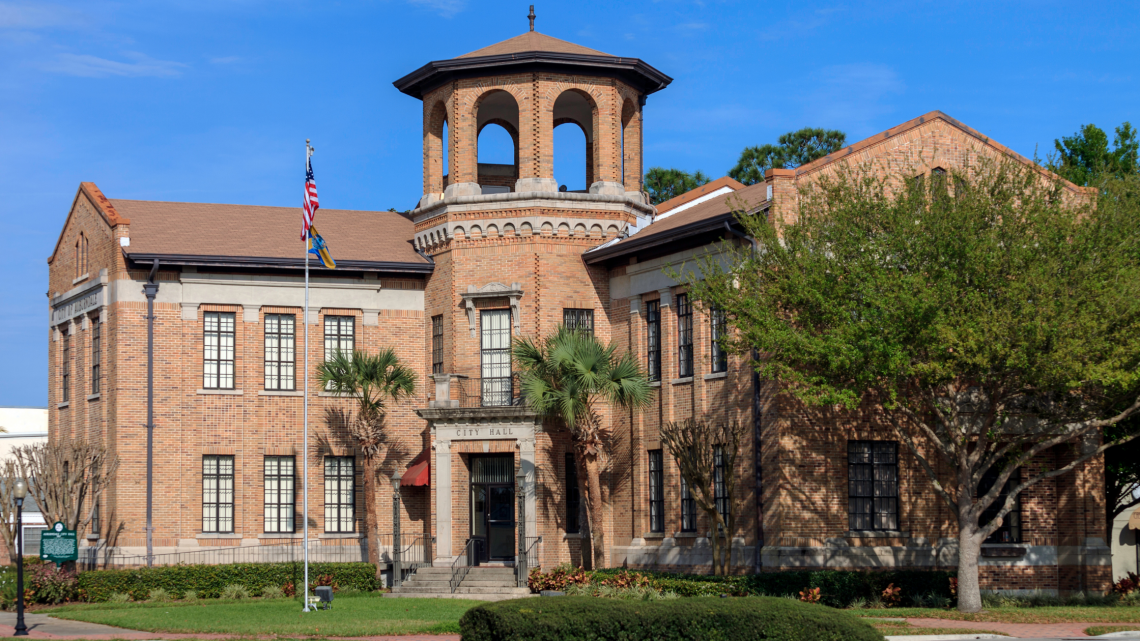 A life filled with nature, peace, and loads of outdoor fun-- that's what's in store for you and your family in Florida city.
While it may not boast throngs of tourists, or a wide array of attractions, it offers a unique sense of satisfaction and a new perspective to living in Florida.
That, maybe, the Sunshine State is not solely about just the sun, sand, and sea...
Well, what are you waiting for?
Take a quick visit to Florida city, "The Gateway to the Florida Keys and Everglades," and find out yourself.
Who knows?
You may not even want to go back home.

"Our home, priced at $1,225,000 was on the market for ONE YEAR with a local realtor without any offers...... the team sold it in 34 days at a price we were very happy with."
- Alicia Sandoval
"His high-end, digital marketing for sellers is truly cutting-edge and worlds ahead of the competition. Amit also offers hands-on buyer services that are the best you will find in the Coral Gables area. Hire him for all your real estate needs!"
Who are we?
We are the ALL IN Miami Group out of Miami.
We are Brazilian, German, Hispanic, Indian, Syrian, and American.
We are Christian, Hindu, and Jewish. We are many, but we are one.
We sell luxury homes in Miami, Florida.
Although some of our clients are celebrities, athletes, and people you read about online, we also help young adults find their first place to rent when they are ready to live on their own.
First-time buyers? All the time!
We feel so honored and lucky to play that big a part in someone's life.