A sliver of an artificial island famous for expensive real estate and top-notch amenities, Miami's Fisher Island is the perfect example of an ultra-private island PARADISE.
The elite luxury oasis, with a total of only 216 acres, sits at the southern tip of Miami Beach and east of downtown Miami, across Biscayne Bay.
It boasts a convenient distance from the shores of Miami at only three miles and a stone's throw from the sophisticated glamour of South Beach.
The island is only accessible by an exclusive ferry or private boats and helicopters.
It is home to 467 people living in 218 households as of the latest US Census.
Exuding exceptional luxury and exclusivity on the sparkling blue waters of beautiful Biscayne Bay, despite being only MINUTES from the mainland, Fisher Island is a dream come true for homeowners of all ages.
At the heart of this exquisite tropical retreat is the incomparable Fisher Island Club, a Miami Beach resort alternative and luxury country club that offers members and guests the finest residential and commercial amenities to be found anywhere in the world.
The club is the lifeline of entertainment on the whole island.
Here, you'll see the island's most notable structure and Miami-Dade County historic landmark, the Vanderbilt Mansion, which sits as the centerpiece of the country club's 15 luxury accommodations and is now a rentable venue for events and weddings.
For an array of bars and restaurants, residents and visitors need not travel to the mainland, as Fisher Island Club offers several options for food and nightlife.
But dining and bar-hopping aren't the only forms of recreation around Fisher Island.
Ranked #8 by Golf Digest, The Links at Fisher Island, located at Fisher Island Club (surprise, surprise!), is a PB Dye-designed 9-hole golf course surrounded by gorgeous panoramic views of the Miami Skyline.
It features manicured paspalum supreme grass, laser-leveled tees, and strategically-placed bunkers, and each hole is distinctive, with several holes playing around sculpted bunkers or over lagoons and lakes.
One of its most fascinating holes is the 390-yard, par-4 seventh that plays along Miami's shipping channel where yachts and cruise ships sail.
The scenic seaside course has played host to several nationally-televised PGA and Senior Tour shoot-outs.
Everyone needs a pamper session every once in a while, and Spa Internazionale takes it to the next level-- it offers you the Ultimate Spa Retreat (in true Fisher Island fashion), to be exact!
Also located in Fisher Island Club, the full-service spa and wellness center is one of the island's top attractions.
The Mediterranean-style spa retreat boasts an international staff trained to provide the highest level of service and the latest in therapeutic spa techniques, a fitness center outfitted with state-of-the-art Technogym equipment, extensive group exercise classes, including a designated spin studio, and an indoor lap pool with aqua classes, and specialized personal training programs including Gyrotonic, Pilates and more.
Spa Internazionale also has an upscale international salon, Salone Di Bellezza, a full-service salon offering its discerning clientele a relaxed, open setting designed with an urban feel.
Other amenities of the island include a small bird-watching area, the Aviary & Observatory, home to exotic wildlife from preening peacocks to gentle manatees; The Vanderbilt Theater, a venue for elite musicians, inspiring lectures, live entertainment, family movie nights, and parties; the Marina, offering two state-of-the-art marinas, one of which is one of the few existing deep-water marinas in Miami, and the Island Market, for a tiny selection of high-end wares.
Oh, and let's not forget, Fisher Island also has a Beach Club and Pool, where you can enjoy jaw-dropping views, imported sand from the Bahamas, and the glistening waters as you lay under the shade of the pavilion on the UNCROWDED beach.
People who prefer the swimming pool can take a relaxing swim in the saltwater and temperature-controlled Vanderbilt Mansion Pool.
Fisher Island is also a ferry ride away from other Miami hotspots like Perez Art Museum Miami, Frost Museum of Science, Parrot Jungle Island, The Bass Museum, and Wynwood.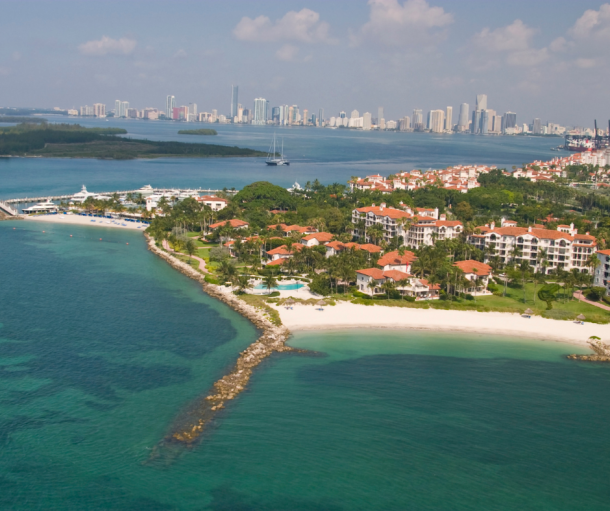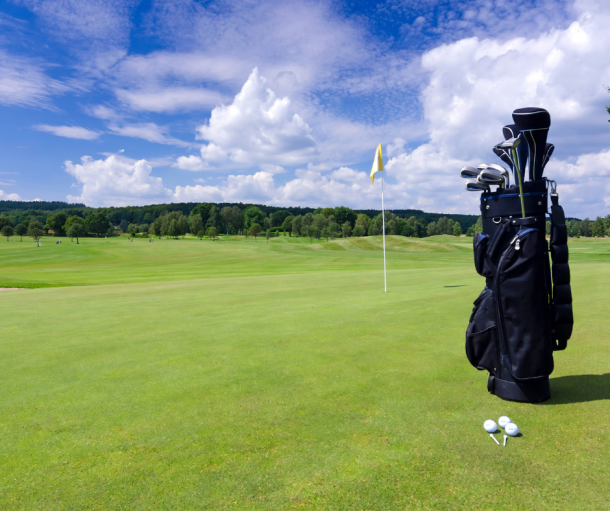 The Links at Fisher Island
While living on Fisher Island does include an expensive price tag considering its exclusivity and island amenities, residents will attest that it's well worth it.
The majority of the island's buildings are condo complexes, all with a uniform look described as "Spanish mansions," reflecting their Mediterranean Revival Style.
They are geometrically symmetrical buildings with terraced wings that branch off central towers, usually creating a looped entryway, many decorated with fountains.
Their most distinctive feature is perhaps their clay-shingle Spanish rooves, typical of Mediterranean architecture.
Aside from being United States' wealthiest zip code, it's also a community that values security and privacy, which means they do not allow public access.
Although most residents visit their properties for vacation, a large body of service people is only allowed to take the ferry to the island daily to work for the residents in all capacities.
Traveling in and out of Fisher Island is done almost exclusively by ferry.
Residents enter by driving to Terminal Island along the MacArthur causeway connecting Miami and Miami Beach.
From there, they steer their cars onto a ferry that takes a few minutes to get to Fisher Island.
Meanwhile, getting around the island is usually by golf carts or personal boats, which can be parked along Fisher Island's crowded docks.
For families with school-aged children, Fisher Island Day School is the only educational institution available on the island.
The private academy has the lowest student-teacher ratio of any private school in South Florida for preschool-aged children from two years old and elementary and middle school students until eighth grade.
It includes a 1.5-acre campus with five acres of fields for recreation and sports and a curriculum developed with help from the University of Pennsylvania.
Most students come from families living on Fisher Island, but some are from the surrounding areas.
For high school, students must leave the island.
Indeed, life on Fisher Island is the sought-after lifestyle of the rich and famous-- sunbathing on the beaches or beside the private pools, playing golf, or taking the yacht out without having to worry about the little things like laundry, cooking, or shopping.
It offers an escape from the big city and allows residents to relax in an isolated, controlled area.
No doubt, one of Miami's residential paradises that anyone would be lucky to live in.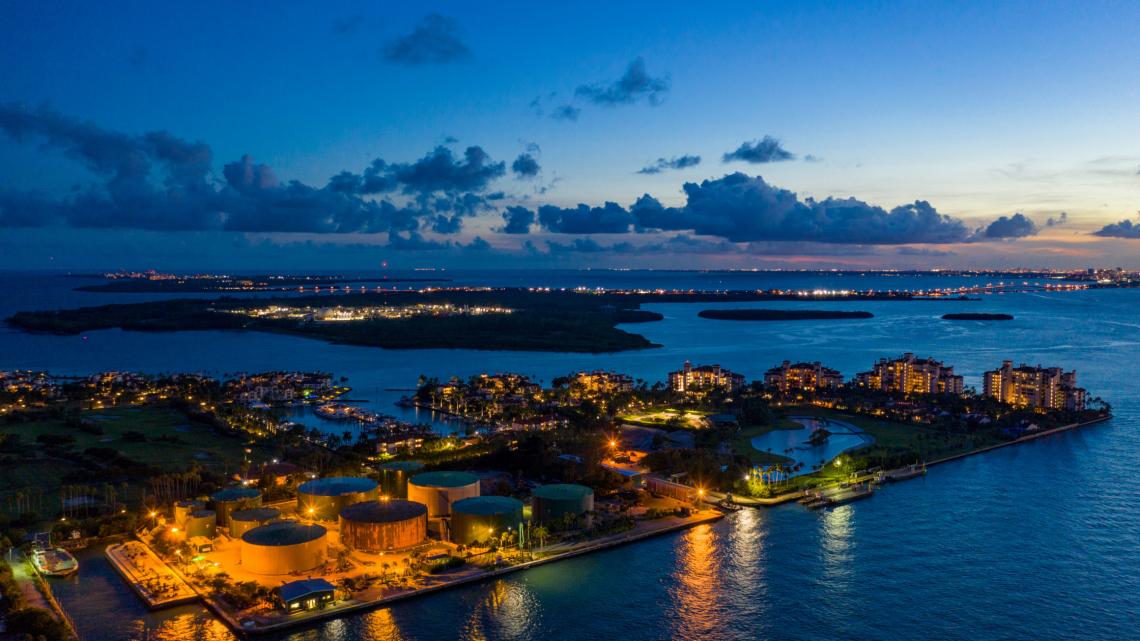 Live in luxury on Fisher Island.
Whether you're looking to buy a vacation home or a permanent residence, there's no doubt that you deserve a life of convenience and exclusivity, with all of the island amenities you need (and want) that only Fisher Island can offer.
Boasting what is probably the most name recognition (second to South Beach) among the jet-setter crowd of 'global citizens' looking to Miami for a second, third, fourth, fifth home, and so on, Fisher Island, in all its tranquility, is where the real money exists.
All the best-- and only the best-- for you!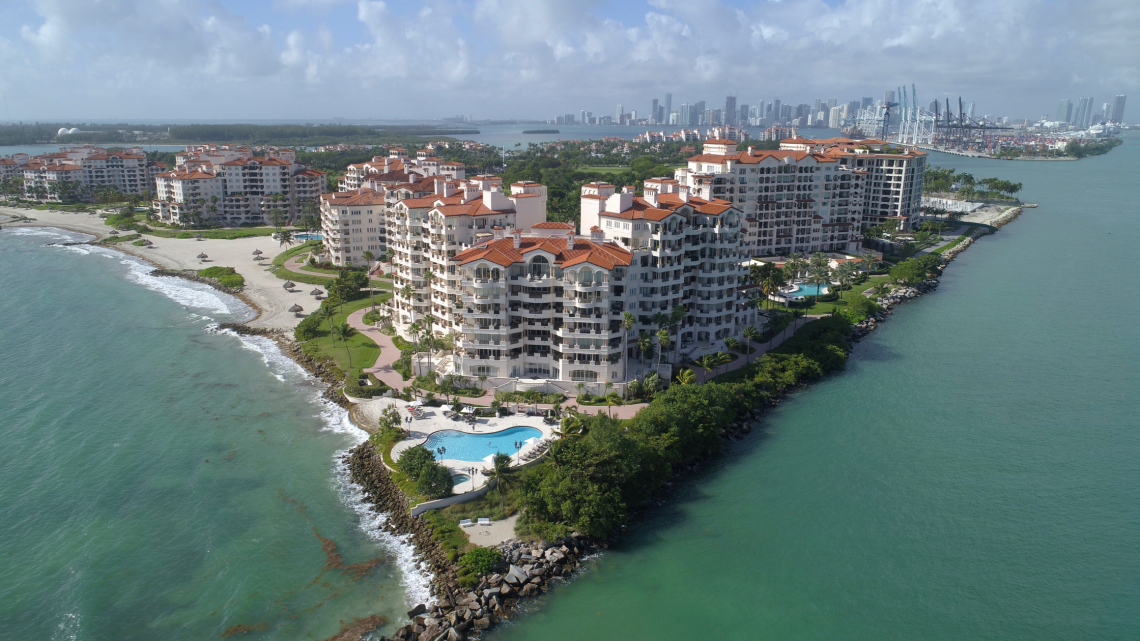 Who are we?
We are the ALL IN Miami Group out of Miami.
We are Honduran, Filipino, Puerto Rican, Cuban, German, Hispanic, Indian, Syrian, and American.
We are Christian, Hindu, and Jewish.
We are many, but we are one.
We sell luxury homes in Miami, Florida.
Although some of our clients are celebrities, athletes, and people you read about online, we also help young adults find their first place to rent when they are ready to live on their own.
First-time buyers?
All the time!
No matter what your situation or price range is, we feel truly blessed and honored to play such a big part in your life.