Marvel at the beauty of Edgewater, an up-and-coming neighborhood in Miami, Florida.
As the name indicates, Edgewater is a small coastal slice of mainland Miami, a residential community covering about 1.68 square miles.
It lies between Midtown and the Upper East Side to the north and downtown Miami to the south.
Meanwhile, its official eastern border lies a few miles out in the Intracoastal Waterway, as the district also has jurisdiction over Pace Picnic Island, about 3/4 mile offshore.

Since there are multiple north, south, east, and west borders surrounding Edgewater, it's easiest to look at the map below
It is home to 11,570 residents as of the latest US Census.
Located to the east of Biscayne Boulevard and just far enough away from Downtown Miami to enjoy its own identity, Edgewater is one of the city's most well-kept secrets.
A quiet enclave that is off-the-beaten-path, generally overlooked by tourists, the neighborhood provides a laid-back, nature-oriented yet urban lifestyle with easy access to the Downtown Arts District, the Wynwood Arts District, the Design District, Brickell, and South Beach.

It offers a vibrant social scene despite its lack of traffic and popularity, piquing interest with its many bars, restaurants, and cafes, as well as natural and cultural attractions.
For one, the entire neighborhood is anchored by the expansive and multifaceted Margaret Pace Park, with its winding pathways, mangrove forests, two dog parks, sports activities, including basketball, volleyball, and tennis, and waterfront access for water sports such as kayaking or waterboarding.
The beautiful bayfront park provides an array of outdoor options for nature-themed recreation ideal for young families with children and bohemian-artsy types, as well as areas where dogs and their human companions can get plenty of good, clean exercise. Not to mention, it's also lined with condominium towers along North Bayshore Drive, framing it nicely against the water and making it one of the loveliest spots in Miami.
Are you dreaming of having a picnic on an actual island?
Hop on a charter boat and take a cruise out to Pace Picnic Island, a leafy triangular islet that sits a mile offshore.
With sandy beaches plus manatees and stingrays gliding through the crystal blue water, a visit to Pace can provide a delicious respite from the bustling Miami street life.
The north end of the island has the most spectacular views of the city at sunset.
Don't expect to have it to yourself on popular holidays, however.
Meanwhile, if shopping is what tickles your fancy, Edgewater's got you covered!
Head to Midtown for all your high-street brand whims, then cross the I-195 and tour Miami's Design District, a nexus of cultural businesses, including over 130 art galleries, showrooms, fashion boutiques, architects' offices, antique dealerships, restaurants, and bars.
The feast for the eyes and stomach can be easily reached from the Edgewater neighborhood via a short stroll or drive north along NE 2nd Avenue.
Pass under the interstate, and you'll soon find yourself in this chic little neighborhood!
Talk about being right smack in the middle of art, culture, nature, and shopping-- and everything in between!
High-density urban living is the predominant mode in Edgewater, although you probably wouldn't have guessed it if you were looking at the residential neighborhood a few decades ago.
An almost forgotten and neglected downtrodden community with little for residents to do, now there are a slew of new and renovated public parks and cultural destinations all conveniently within this fascinating neighborhood.
Aside from its continued construction developments, Edgewater is also a well-known walkable neighborhood, a short walk or bike ride from some of the city's most renowned cultural venues, as well as some of Miami's most popular restaurants and versatile shopping options.
Are you tired of scuffling on your feet?
Edgewater has its own Metromover stop, plus its proximity to Downtown Miami means that you can take advantage of the Metrorail and Brightline trains that can take you just about anywhere in South Florida, and eventually to Orlando, from the convenient MiamiCentral station.
If you're moving to the area with a family in tow, you'll find Edgewater to be quite an ideal environment, bearing less noise and traffic and excellent public and private schools to boot.
Indeed, the serene neighborhood is a place in transition, offering so much variety and contrast, a high standard of living, excellent proximity to city center highlights and amenities-- with brimming potential and growth.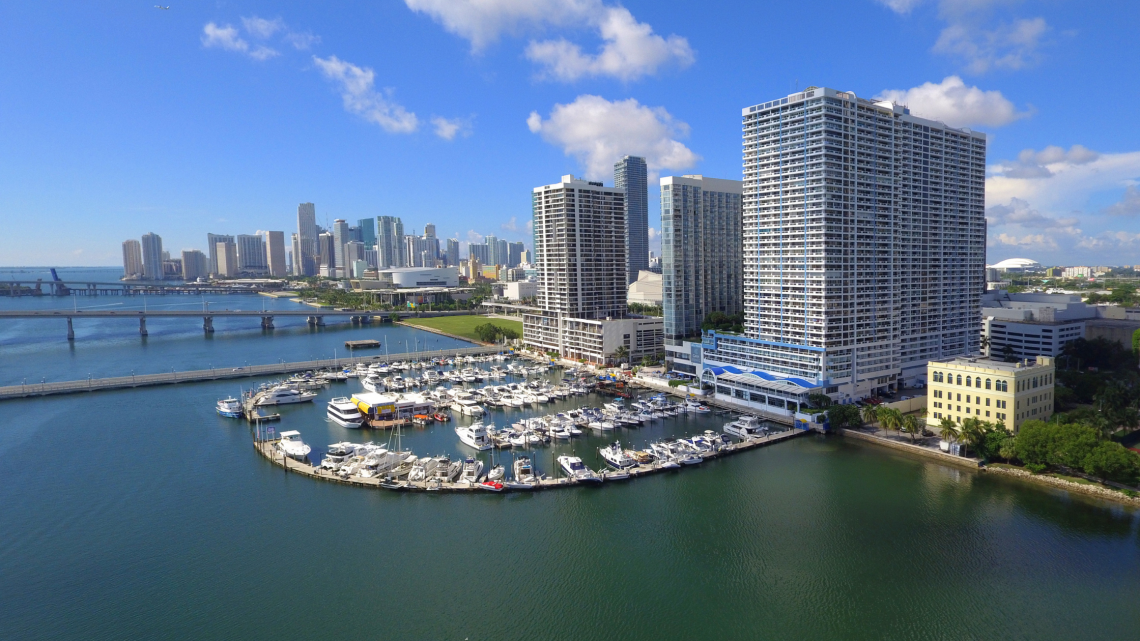 Savor the beauty of Edgewater and bask in all the endless possibilities.
And if you decide to take a chance, immerse yourself in a well-kept neighborhood offering a calm and inviting waterfront residential lifestyle that bears access to all of the eclectic offerings that make Miami exciting.
Welcome to the era of evolution-- say hello to Edgewater!

"Our home, priced at $1,225,000 was on the market for ONE YEAR with a local realtor without any offers...... Amit sold it in 34 days at a price we were very happy with."
- Alicia Sandoval
"His high-end, digital marketing for sellers is truly cutting-edge and worlds ahead of the competition. Amit also offers hands-on buyer services that are the best you will find in the Coral Gables area. Hire him for all your real estate needs!"