Feast your eyes on Downtown Miami, the urban city center of Magic City!
Dubbed as Miami's "Central Business District," Downtown Miami is the cityscape of glittering skyscrapers over Biscayne Bay, a hub of international finance, dining, arts, and entertainment, much like its neighboring community, Brickell.
The popular neighborhood is divided by the Miami River, bordered by Midtown (Edgewater and Wynwood) to the north, Biscayne Bay to the east, Civic Center and Overtown to the west, and Coconut Grove to the south.
It is home to 15,688 residents as of the latest US Census.
Nestled on the Atlantic Ocean in South Florida, Downtown Miami is a waterfront community lined with marinas and off-shore islands (both natural and artificial), backed by architecturally impressive high-buildings-- and two or three odd palm trees, give or take.
The community brims with a vast history and culture expected of old city neighborhoods, albeit there's nothing antiquated or old-fashioned about it.
Yes, Downtown Miami has kept up with the times, growing into a modern, culturally rich area filled with theaters, museums, galleries, event venues, and a surplus of world-class bars and restaurants.
It blossoms with nightlife, a vibrant art scene, rich history, and a focus on health and wellness, plus a rich Miami culture with the Caribbean and Latin American influences to boot.
And though some consider it a smaller downtown for such a major U.S city, Downtown Miami stands proud at 3.8 square miles, boasting an incredible South Florida lifestyle most tourists and locals dare not to miss.
Of course, these are only a bare minimum, especially if we're talking about the business hub of South Florida.
Are you down for some scenic shopping and dining?
Drop by the Bayside Marketplace, a shopping complex on Biscayne Boulevard that boasts views of the waterfront lined with palm trees and a marina full of boats.
The two-story mall is crammed with top-name shops and boutiques selling everything from designer sneakers to souvenirs and a full array of dining spots to enjoy after-dark cocktails and hearty meals.
For a fantastic sporting experience, head to the Virginia Key Outdoor Center and spend the day hiking, paddling, fishing, or kayaking (and maybe squeeze in some cycling) under the bright Miami sun.
The center boasts activities as diverse as Downtown Miami itself, a haven for adventurers itching for some action.
And, if you're visiting Downtown with an artsy travel companion, don't forget to check out The Perez Art Museum in Downtown Miami's Museum Park, a three-story building surrounded by water and beautifully landscaped gardens.
Raised on a platform with enormous, airy verandas, the museum has over one-hundred and twenty thousand square feet of exhibition space.
Aside from housing beautiful works from famous artists like Picasso, the building itself is worthy of being called an artwork that exhibits contemporary and experiential art. Oh, and it's an event venue, too!
Meanwhile, for a fun way to see the Downtown sights, tourists can also book a reservation for boat and skyline tours, as well as a ride on BigBus Miami, a hop-on-hop-off, double-decker open-topped bus!
Didn't I say this neighborhood HAS IT ALL?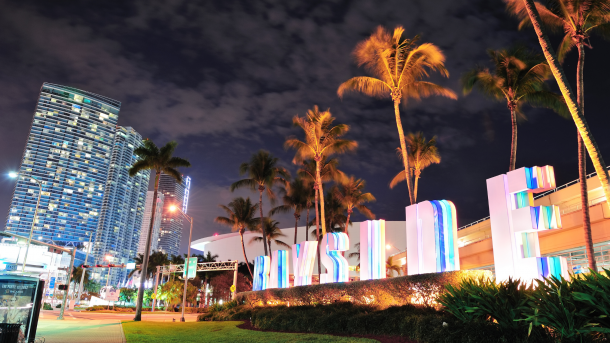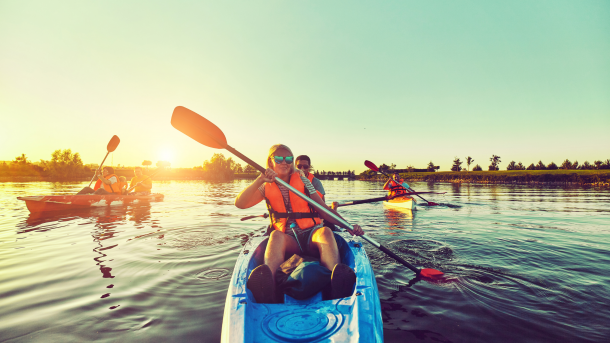 Virginia Key Outdoor Center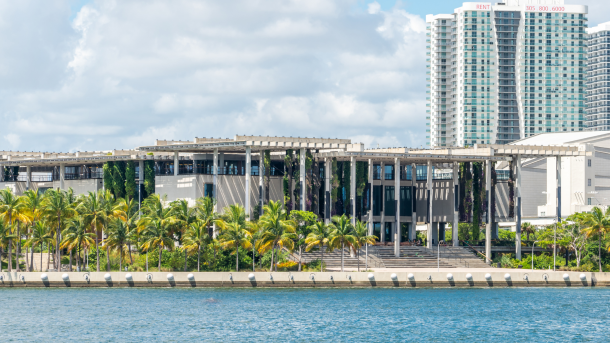 Needless to say, Downtown Miami presents a highly urbanized, fast-paced lifestyle, coupled with gorgeous homes, apartments, and condominiums with an upscale feel.
It is a rapidly expanding area within an urban community bustling with energy and potential, boasting an easy walking distance from shops, restaurants, entertainment, and job opportunities.
Want to know what else makes Downtown Miami so special?
The Downtown neighborhood offers family-run businesses rather than the big box malls and no high-end stores like you'll find in the design district, despite the revitalization and new construction occurring within the area.
Not to mention its fragrant sea breeze and nautical port views that add to its undeniable charm!
Yes, Downtown Miami mixes the old with the new, with its explosion of new-build condominiums, trendy new bars, and restaurants, business opportunities, with its abundance of green and pleasant spaces for a romantic afternoon or a family outing, a perfect fit for the industrious and the adventurous alike.
Indeed, one of America's trendiest and most modern neighborhoods to date!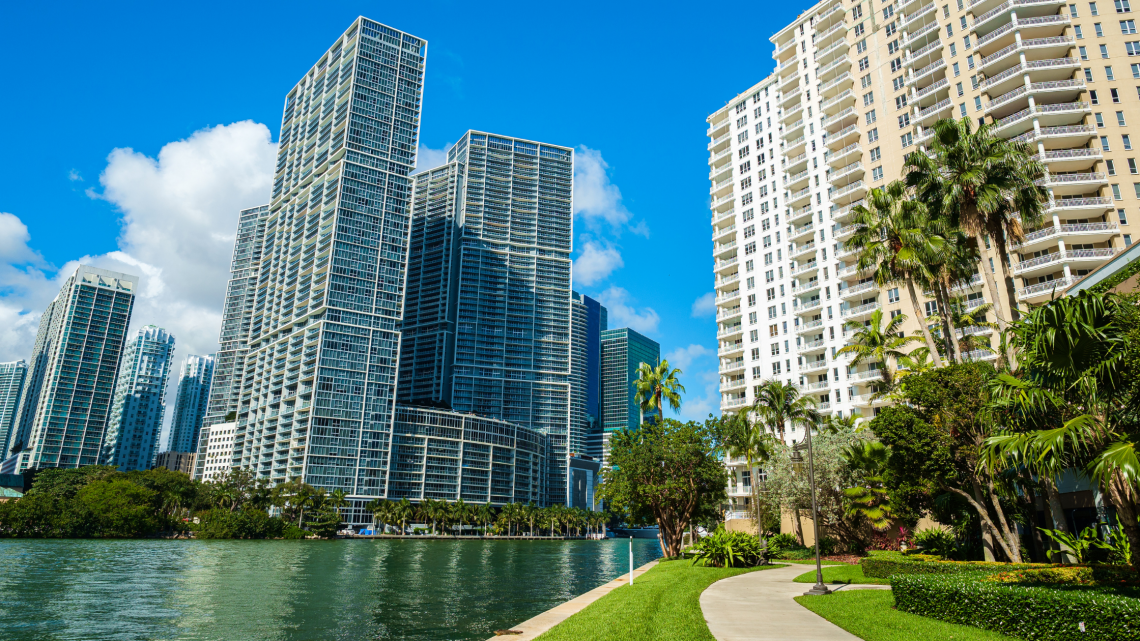 Ah, Downtown Miami-- a trendy South Florida neighborhood that brings art, culture, cuisine, and history in your midst.
Offering residents a perfect balance to the hustle and bustle of Metro Miami, the neighborhood is a true urban paradise.
And a lot more.

"Our home, priced at $1,225,000 was on the market for ONE YEAR with a local realtor without any offers...... Amit sold it in 34 days at a price we were very happy with."
- Alicia Sandoval
"His high-end, digital marketing for sellers is truly cutting-edge and worlds ahead of the competition. Amit also offers hands-on buyer services that are the best you will find in the Coral Gables area. Hire him for all your real estate needs!"