White Works!
White walls paired with some contemporary furniture creates a living room that has classic feel and clean-looking vibe. Adding in some greenery takes away the monotony in colors and gives an outdoorsy atmosphere too!
Showcase Your Furniture
When you have white or gray walls, it will be easy to make your furniture pop! Take for example this nice looking couch here accentuated with a couple of lampshades, white curtains, and a light blue-colored wall.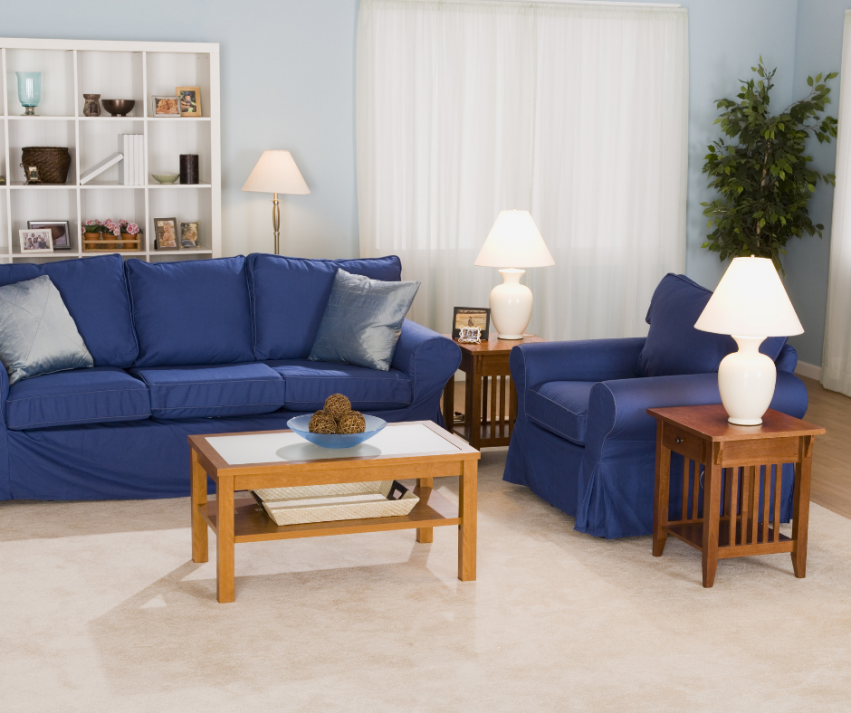 Amp-up Your Wall Decor
Decorating your wall is not just about hanging a few paintings or pictures here and there. You can also get some cool-looking graphics, shapes, or patterns painted on your wall. If you want to change it up from time to time, stick on wallpapers may also be used.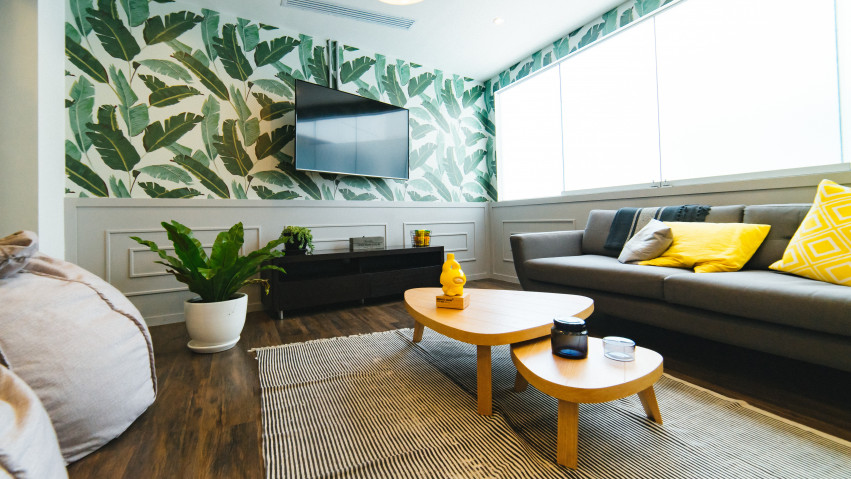 Let the Natural Lights In
Aside from the fact that it's eco-friendly, having your living room get lit by natural lights coming from either your window or your ceiling gives your space a dynamic atmosphere since light intensities change during the day. Overall, it just makes the whole area more inviting.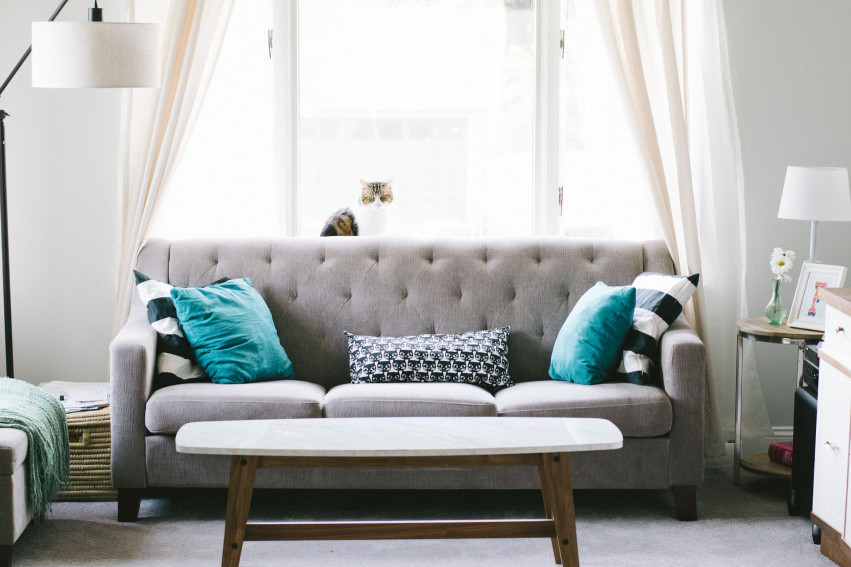 Books Shelves
Book shelves especially those floor-to-ceiling ones are versatile since you can pretty much display items that can add character to your living room. For an additional decorative touch, a modern shelf with a ladder it a great idea as well.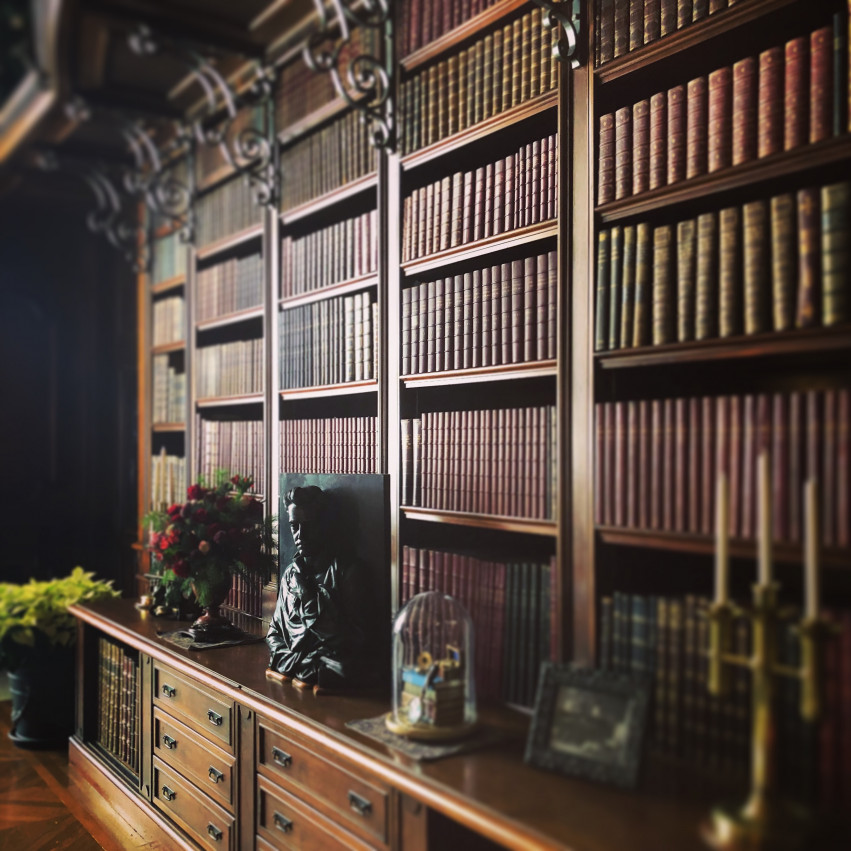 Rugs
When choosing rugs for your living room, it is important to get the one with the most comfortable fabric since this will most likely be used for sitting on as well. Layering your rug with contrasting colors will also give an additional accent to your space.