Miami's Top 10 Unforgettable, Waist-Expanding Meals and Desserts: Your Ultimate Foodie Guide to Shameless Indulgence
Greetings, gastronomic adventurers and champions of chow!
Today, we're diving fork-first into my absolute favorite food joints scattered across Miami-Dade County.
Brace yourselves; this isn't a journey for the faint of heart or the empty-stomached.
In this feast-fueled exploration, we're gleefully shoving calorie consciousness out the window (don't worry, we'll pick it up again tomorrow).
So, unbuckle those belts and get ready for a delightful romp through my top ten dishes, where every bite tastes like a cheeky act of rebellion against diet culture.
These picks are in no particular order.
They are all Number Ones in my book!
1) The Quintessential Kush Wynwood Hamburger
Our edible journey kicks off at Kush Wynwood, snuggled at 2003 N Miami Ave, Miami, otherwise known as Wynwood.
A carnivorous haven, Kush's legendary burger is more than a mere assembly of bun, beef, and cheese; it's a symphony of sizzle and spice.
Picture this: a succulent patty, cooked to such juicy perfection that each bite floods your mouth with an irresistible melding of flavors, seasoned just right to send your taste buds into overdrive.
Topped with a melty cheese blanket and a secret sauce that whispers sweet nothings to your palate, this burger doesn't just talk the talk; it walks the walk right into your foodie hall of fame.
Kush's trademarked Frita By Kush™ is voted one of the top 52 burgers in the country and a solid choice if you are feeling a bit adventurous.
It has Guava Jelly, Potato Stix, Bacon, Swiss Cheese, and Kush's absolutely delightful LoKal Sauce.
My mouth is watering as I type this! ~$19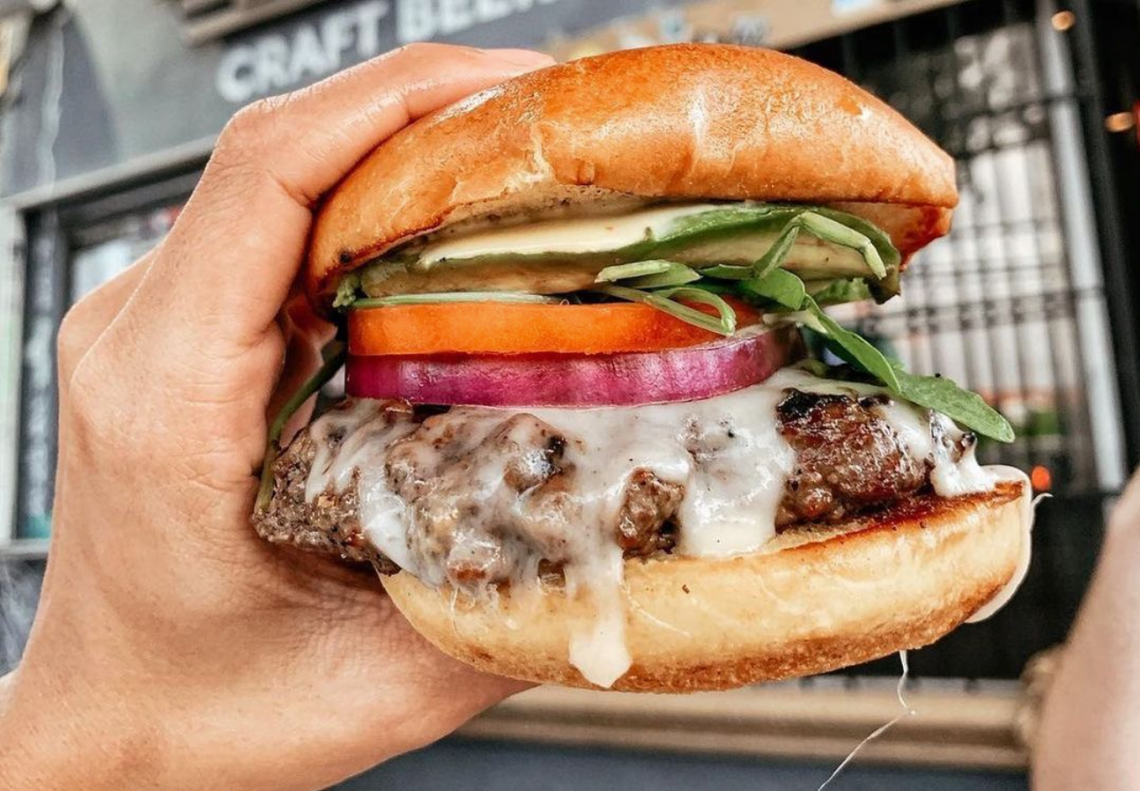 2) Hibachi Sirloin Steak Dinner at Ruson: A Taste of Tokyo in Miami
From the bustling streets of Wynwood, we're teleporting to Ruson Japanese Steak House, tucked away at 13856 SW 88th Street, otherwise known as West Kendall to the locals.
Ruson's Hibachi Sirloin Steak Dinner, on their Teppanyaki Menu, is a culinary journey worth embarking upon. Some will think of Benihana when they see the food being cooked on the grill, but it is SO MUCH better.
Imagine a platter bearing a hunk of sirloin steak, seared to create that exquisite crispy crust, which gives way to a center so tender and flavorful, it's almost poetic.
Served with a medley of Asian-style sides that come together in glorious harmony, it's an opera of textures and tastes that turn each bite into a standing ovation.
You can probably tell that AI helped me write the previous sentence 😉 ~$37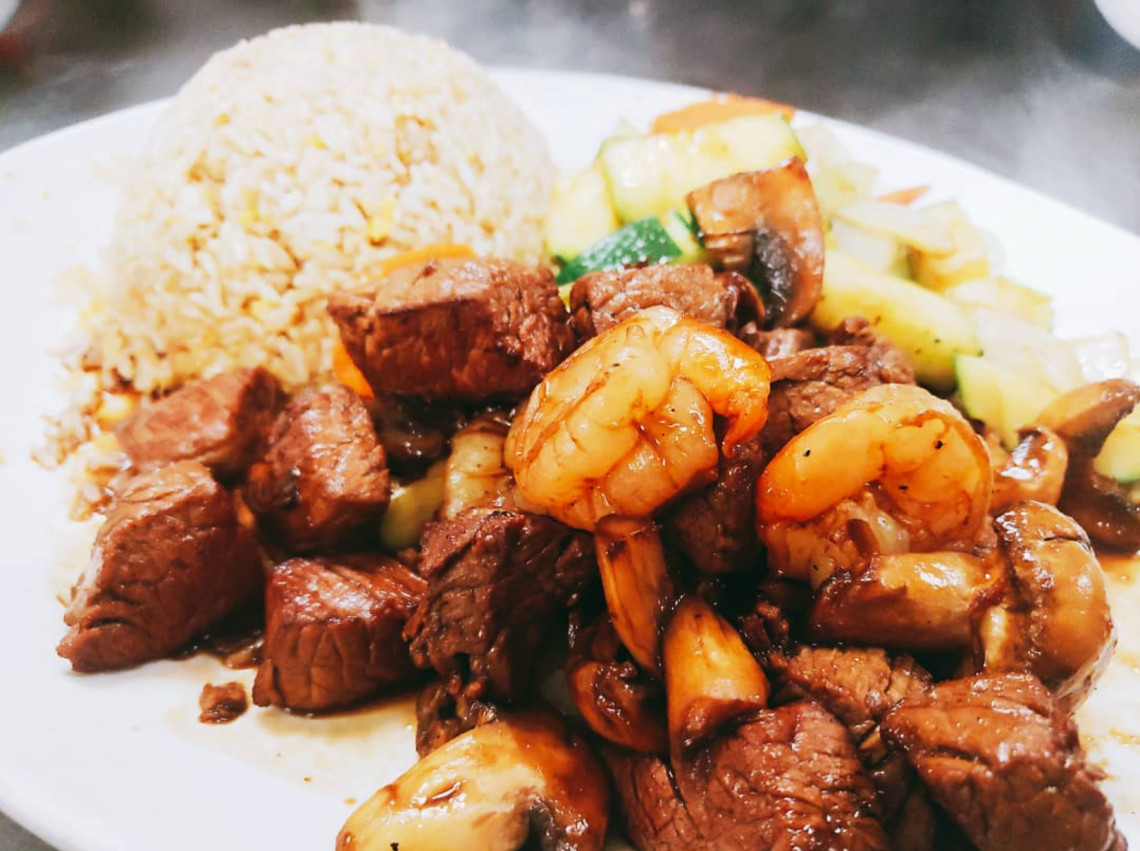 3) Spicy Beef Basil at Ruson: A Fiery Food Ballet
Hold up!
We're not jetting away from Ruson just yet.
Their Spicy Beef Basil dish is the gastronomic equivalent of a salsa dance – fiery, passionate, and undeniably exciting.
Succulent strips of beef, fresher than Miami's morning air, are lovingly cooked with fragrant basil leaves.
A tantalizing spice blend joins the tango, culminating in a dish that's as fiery as Miami's summer heat, and for me, always Thai hot!
Each bite explodes in your mouth, creating a delightful crescendo of flavors that you'll be hard-pressed to forget. ~$23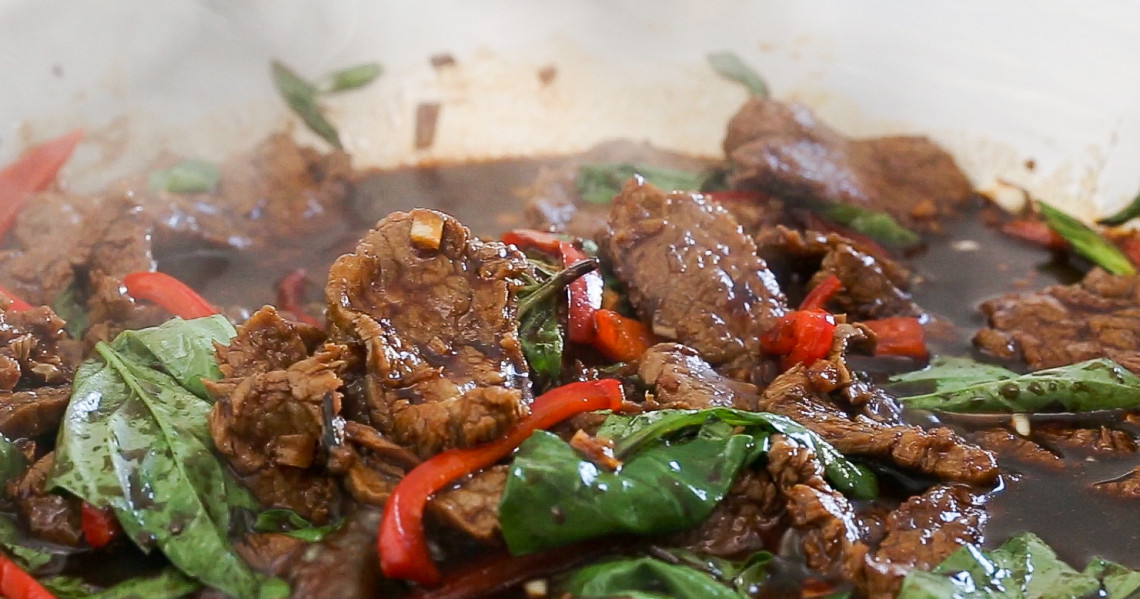 4) MOD Pizza's Gourmet Extravaganza: A Meat and Veggie-Packed Adventure
It's time to head over to MOD Pizza, located at 8525 Mills Drive in Kendall, for a personalized pizza experience that'll make your heart (and stomach) sing.
There are many fancier and more expensive pizza joints, but there's just something about Mod Pizza that always makes me miss it when I'm eating at the other "so-called" better spots for pizza.
Here, a pizza isn't just dough, sauce, and toppings; it's a canvas for your culinary creativity.
Go wild with your choice of toppings and veggies – we're talking a plethora of colorful bell peppers, sweet red onions, sun-drenched tomatoes, robust mushrooms, and a rainbow of other fresh, crunchy delights.
And the cheese, oh, the cheese – a molten river of creamy, stringy goodness that binds everything together.
Each slice is a mouthful of personalized perfection, bursting with vibrant flavors that will have you reaching for more.
I always order mine with all the veggies, extra mushrooms and onions, spicy Italian sausage, pepperoni, and basically all the other meats.
Make sure to have the friendly people at Mod Pizza add their signature Sri-rancha sauce when it comes out of the oven! ~$11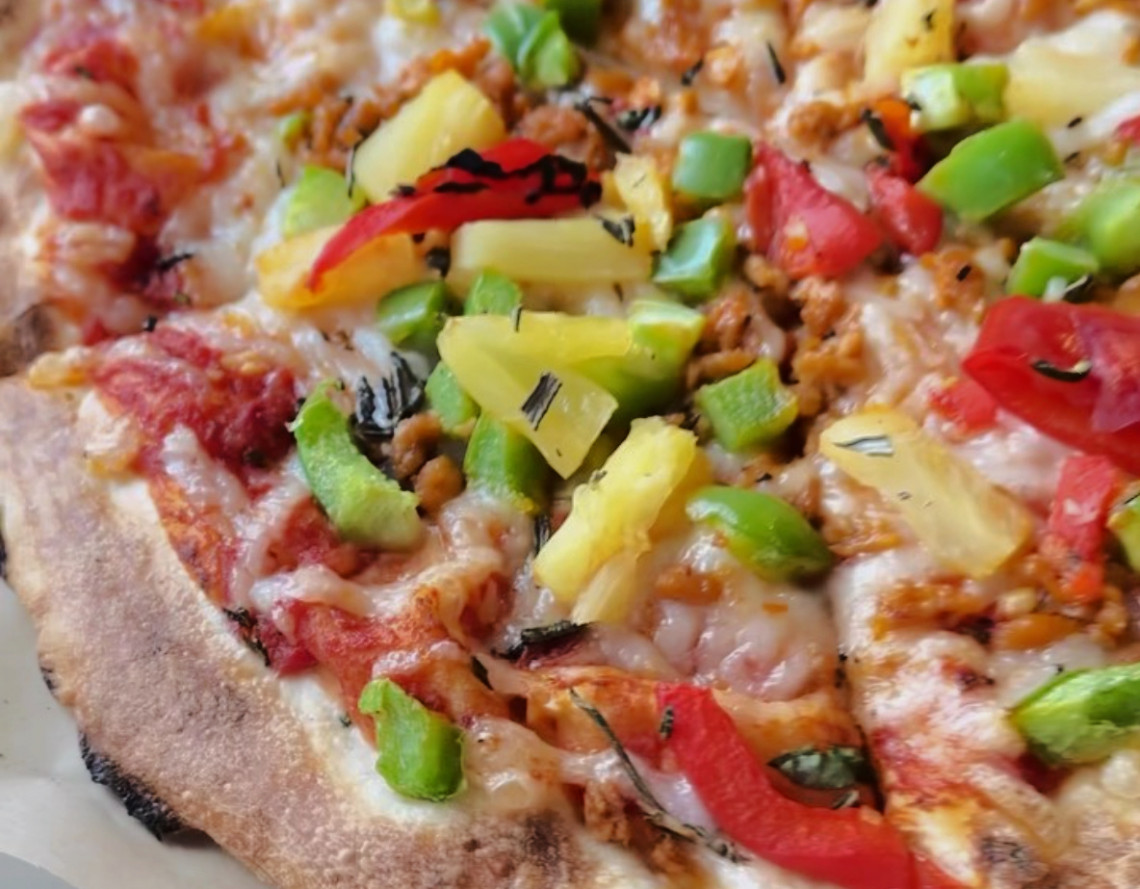 5) Pad Thai at Rin Asian: A Flavor Symphony
Let's fly down to Rin Asian, nestled at 13440 SW 120th St, Suite 604 in West Kendall.
It's only about a fifteen-minute drive to get there from Mod Pizza in Kendall.
Rin's Pad Thai, a nod to the bustling street-food scene of Bangkok, is a delight to all five senses.
Picture stir-fried rice noodles, beautifully intertwined with chunks of tender beef, shrimp, or chicken and scrambled egg, all beautifully glazed in a savory, umami-packed sauce, always devoid of fish sauce and Thai Hot for me.
Each mouthful is an electric mix of sweet, salty, and sour – a testament to the flavor-packed essence of Thai cuisine.
It's like a symphony for your taste buds where every ingredient plays a crucial part. ~$25

6) The Decadent Steak Bowl at Diced: A Bounty of Flavors
Ready for the next stop?
Say hello to Diced at 9050 S Dixie Hwy in Miami, across the street from Pinecrest.
The crowning jewel here is their Steak Bowl – a heartily portioned ensemble of expertly-cooked steak, lovingly laid on a bed of forbidden rice, cocooned by a garden of veggies, and crowned with a confetti of flavorful sauces.
Each mouthful is a carnival of textures and flavors: the succulent, juicy steak; the wholesome, nutty forbidden rice; the medley of crisp, vibrant veggies; and the lavish drizzle of sauces that bring everything together in a perfect marriage.
This bowl isn't just a meal; it's a vibrant painting that's almost too pretty to eat. ~$16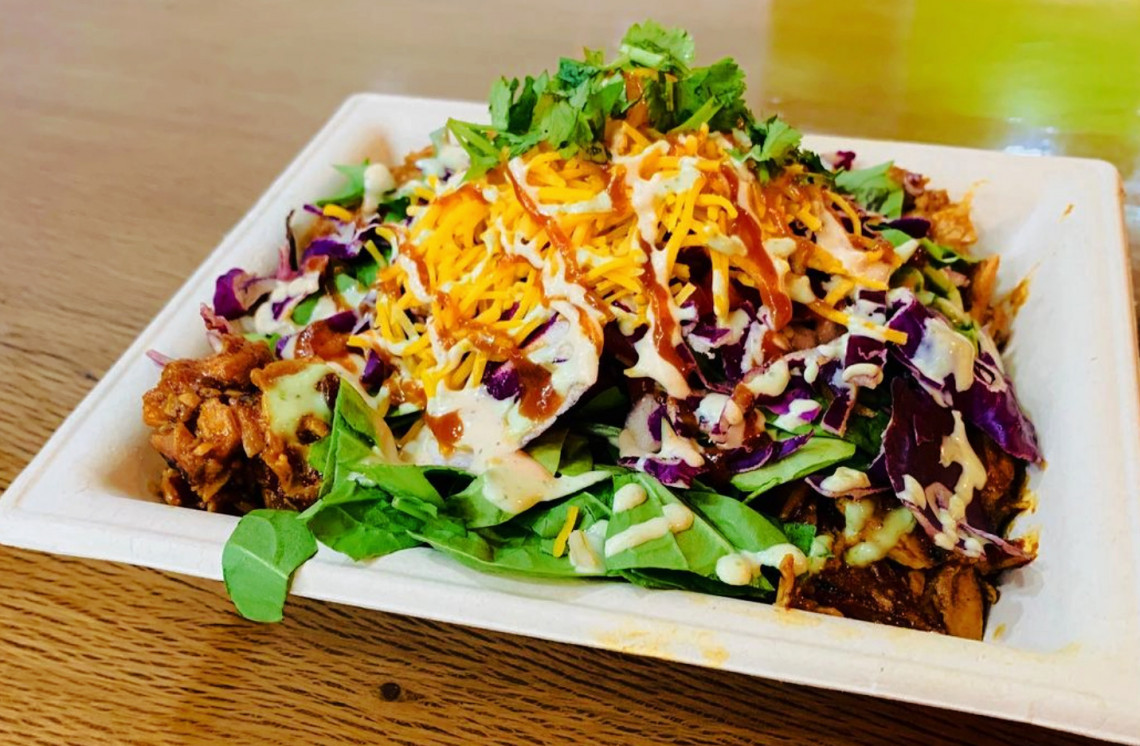 7) The Dreamy Vanilla Cake at Misha's Cupcakes: A Sugary Symphony
Time to take a sugar-coated detour to Misha's Cupcakes, located at 5616 Sunset Drive in South Miami.
Their Vanilla Cake is a dessert lover's dream come true.
This isn't just a cake; it's a cloud of vanilla-scented bliss that melts in your mouth, revealing a delicate crumb that's been kissed by the sweet, floral notes of vanilla.
The frosting, a luscious vanilla cream, is generously slathered, creating the perfect frosting-to-cake ratio that will make your sweet tooth swoon. ~$32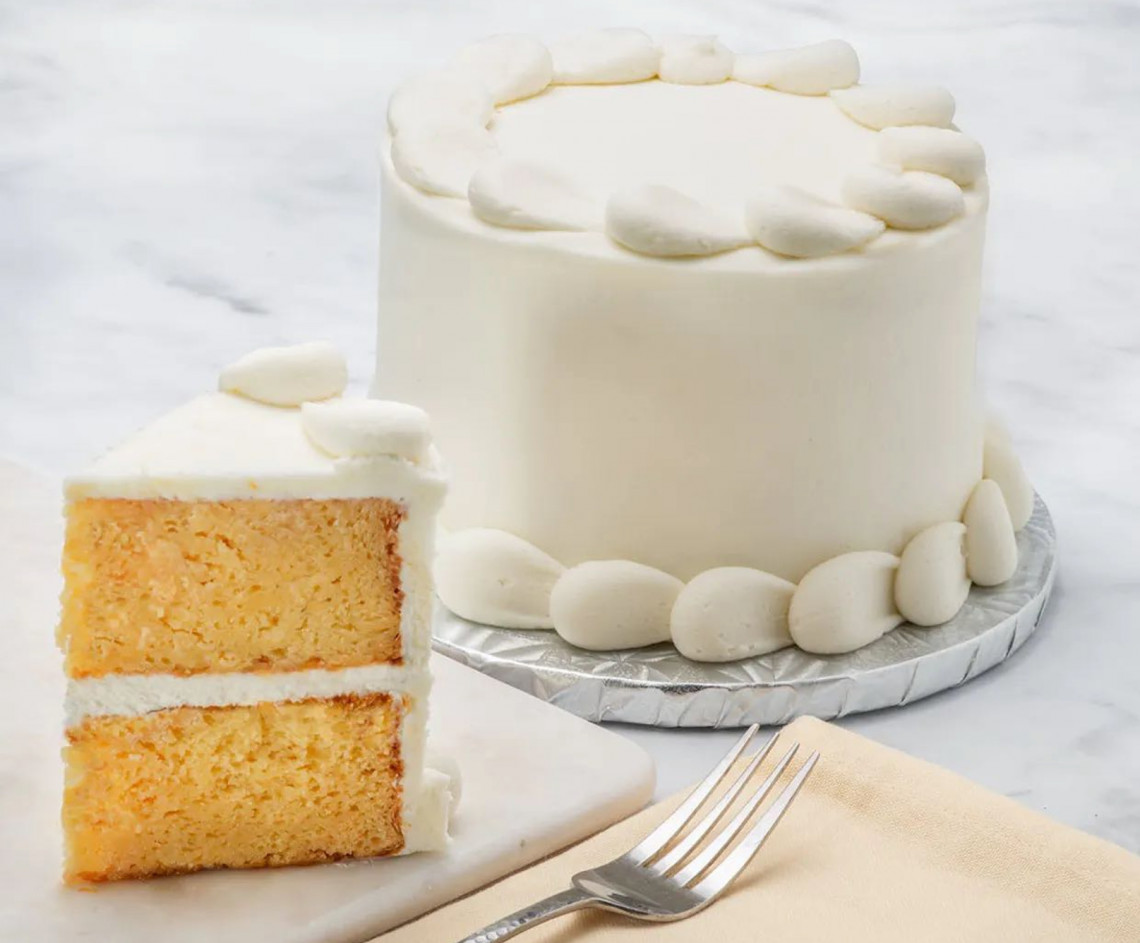 8) Carrot Cake at Carrot Express: A Slice of Sunshine
Next, let's hop over to Carrot Express, located at 8800 SW 72nd Place in Kendall in the Downtown Dadeland area.
Their Carrot Cake is truly something to write home about.
Picture a moist, tender cake laced with the subtle sweetness of carrots, punctuated by crunchy walnuts, and kissed by a whisper of cinnamon.
This humble vegetable is elevated to celestial heights in this dessert, creating a perfect symphony of flavors.
The frosting, a dreamy cream cheese concoction, crowns this cake with a tangy sweetness that has your taste buds dancing with delight.
Each slice is a harmonious marriage of flavors and textures, making it a cake that's worth every calorie. I've had carrot cake that has cost five times as much and carrot cake that has taken more than twelve hours to make. But this one is my absolute FAVORITE by far! ~$8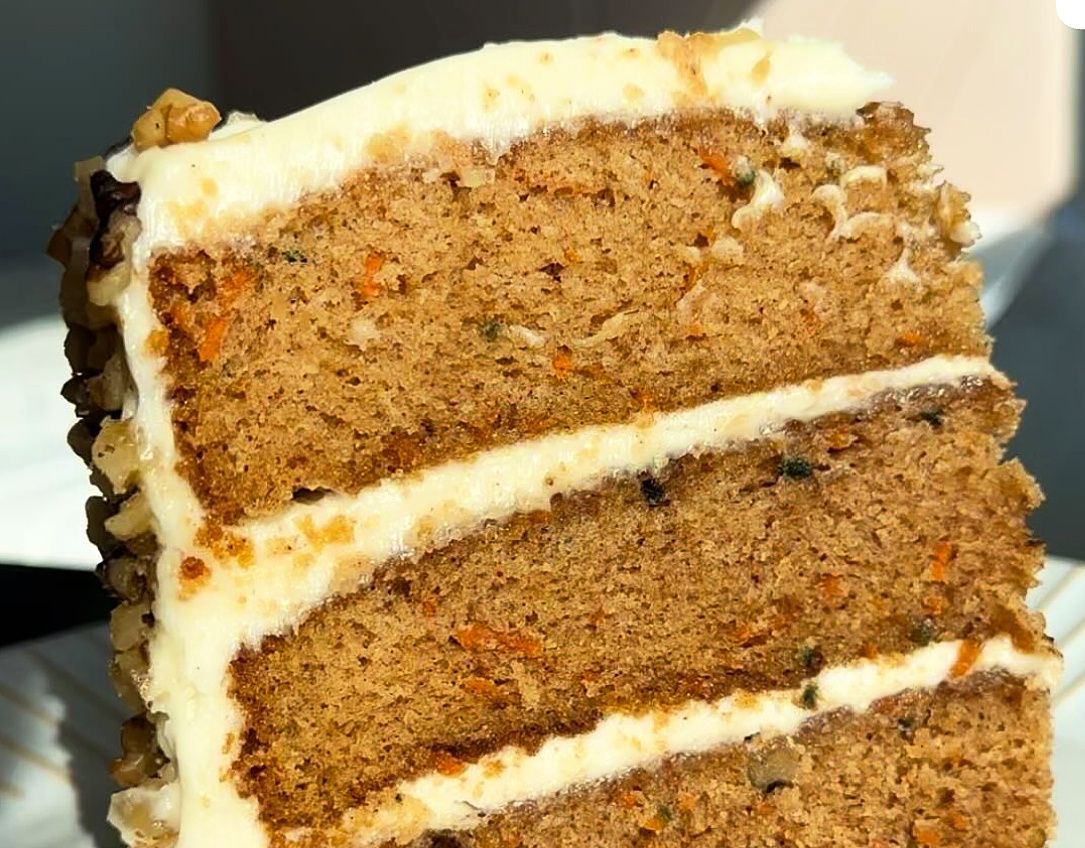 9) Dulce de Leche Milkshake at Haagen Dazs: The Golden Finale
We're nearly ending this gustatory rollercoaster at Haagen Dazs, with their Dulce de Leche Milkshake playing the first encore.
Envision scoops of creamy dulce de leche ice cream, whirled into a thick, velvety milkshake – it's a liquid dessert that's like a silky blanket for your tongue.
The caramel notes from the dulce de leche serenade your taste buds, rounding off this meal marathon on a delectably sweet note. But it doesn't end there! The whipped cream on top and the thick and delightful caramel liquid on top is true perfection! ~$9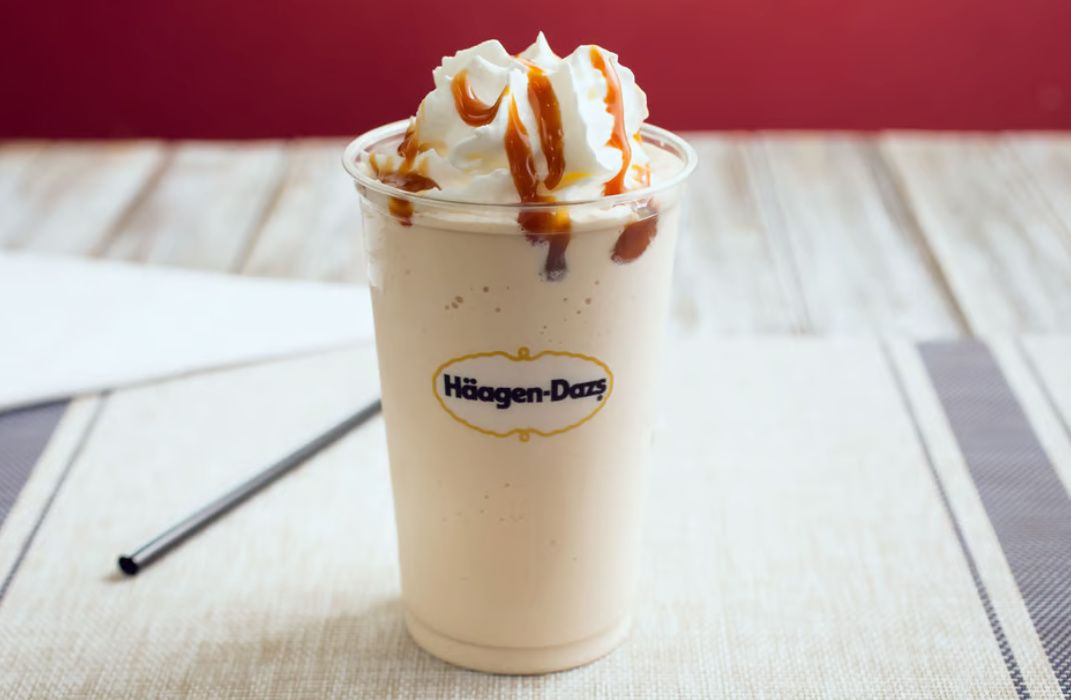 10) Cremino Rivareno Gelato at Rivareno Gelato Brickell: A Decadent Gelato Gem
Our grand finale awaits at Rivareno Gelato Brickell, located at 901 S Miami Ave, Suite 105, in Brickell, otherwise known as the Manhattan of the South.
Their Cremino Rivareno gelato is a delicious curtain call to our gastronomic adventure.
Picture a creamy, velvety gelato, luxuriously infused with the subtle flavors of hazelnut and almond, intertwined with an irresistible stream of white chocolate ganache and a gianduia swirl!
Every spoonful is a sensual dance of sweet and savory, a symphony of flavors that has your taste buds begging for an encore.
This is a dessert that doesn't just end your meal, it gives it a standing ovation that can last for hours.
Make sure to order their to-go gelato.
Although I live about 30 minutes away from Cremino Rivareno Gelato, my gelato was still in perfect shape when I brought it home.
Because having "only" one large cup at their location is NEVER enough ☺️ ~$11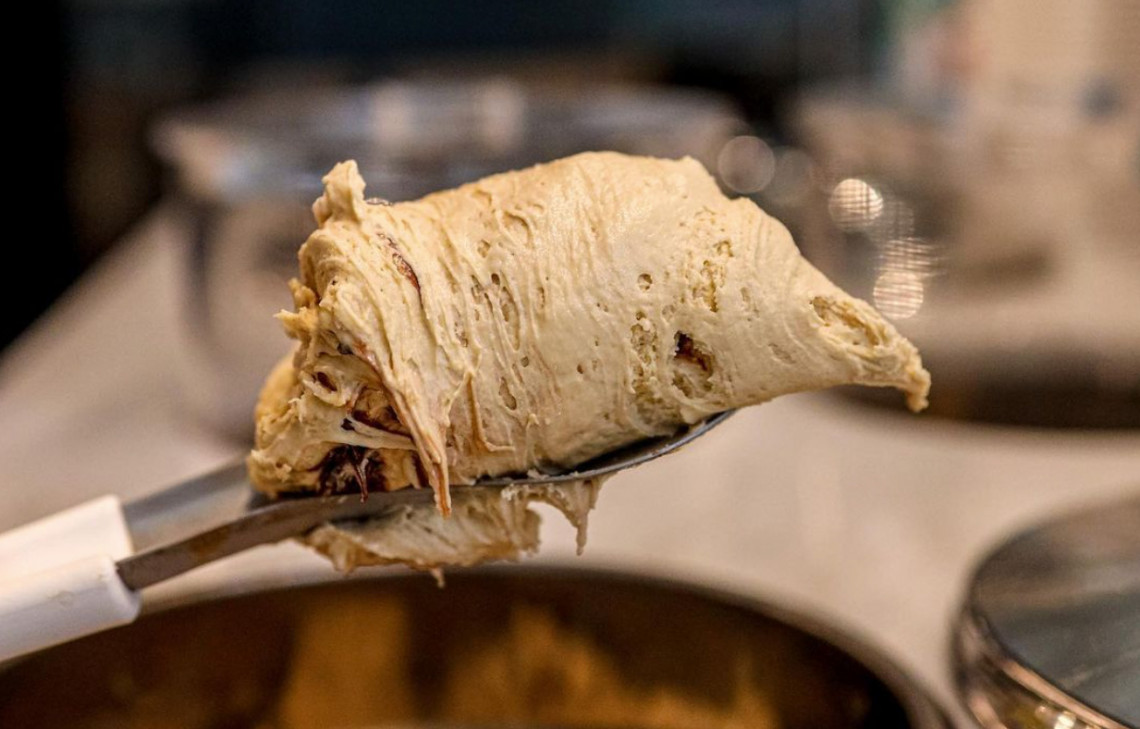 There you have it, folks!
We've feasted our way through Miami's gastronomic gems and lived to tell the tale (though I'd recommend a long nap after all that food).
Remember, these are all hidden treasures that make our lives a little more delicious, so go forth, eat, and be merry.
Because when it comes to food in Miami, the only crime is not trying it all.
A passionate food lover like you is what every city needs!
As you continue to enjoy the culinary wonders Miami has to offer, remember that these prices and addresses can change, so always double-check before making your journey.
Enjoy your gastronomic adventures!
*Disclaimer: Prices mentioned are approximate and may vary.*
**This article was written with the assistance of AI**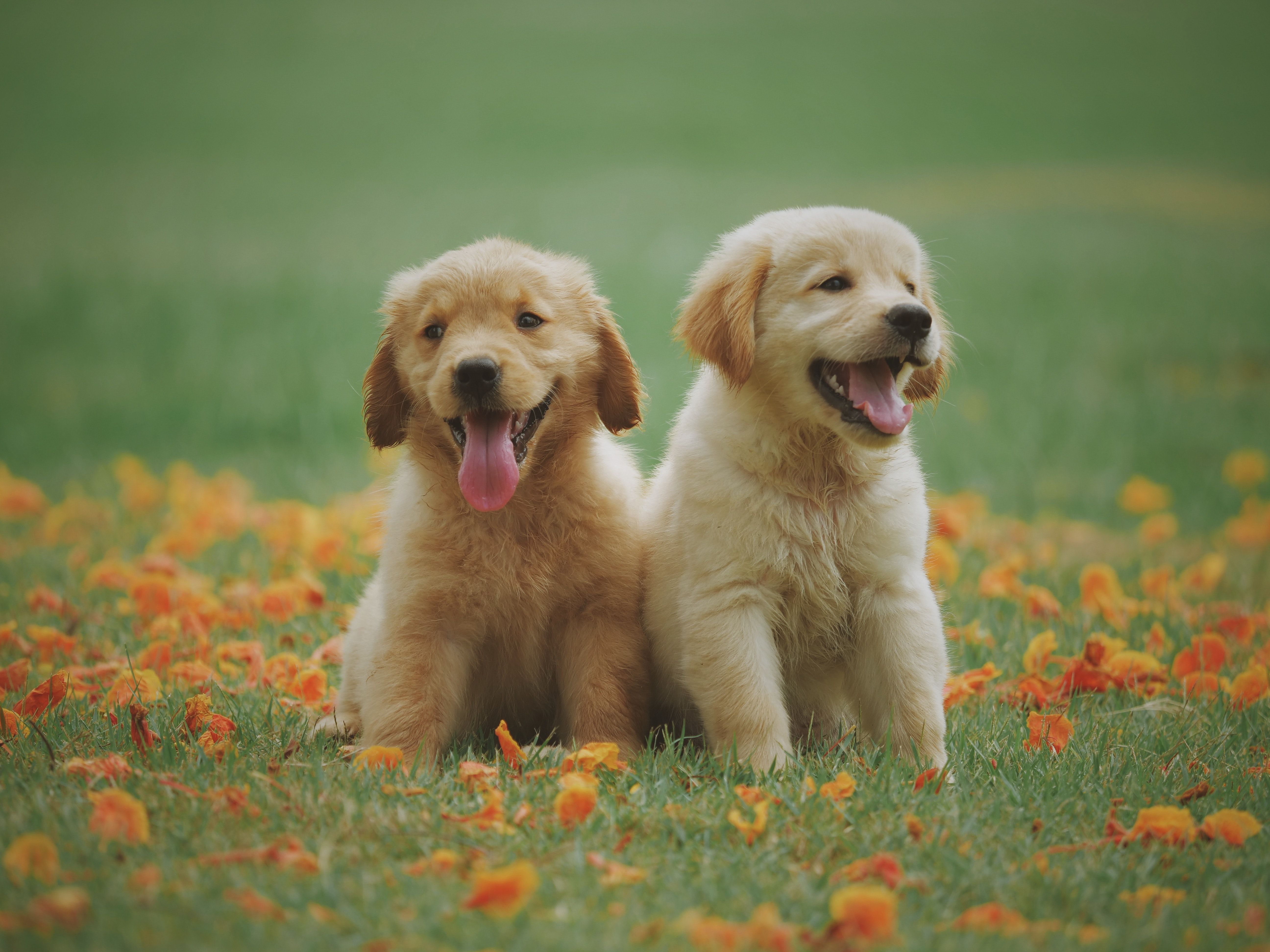 Here are the BEST dog parks in Miami. We analyzed 55 different neighborhoods in Miami, and...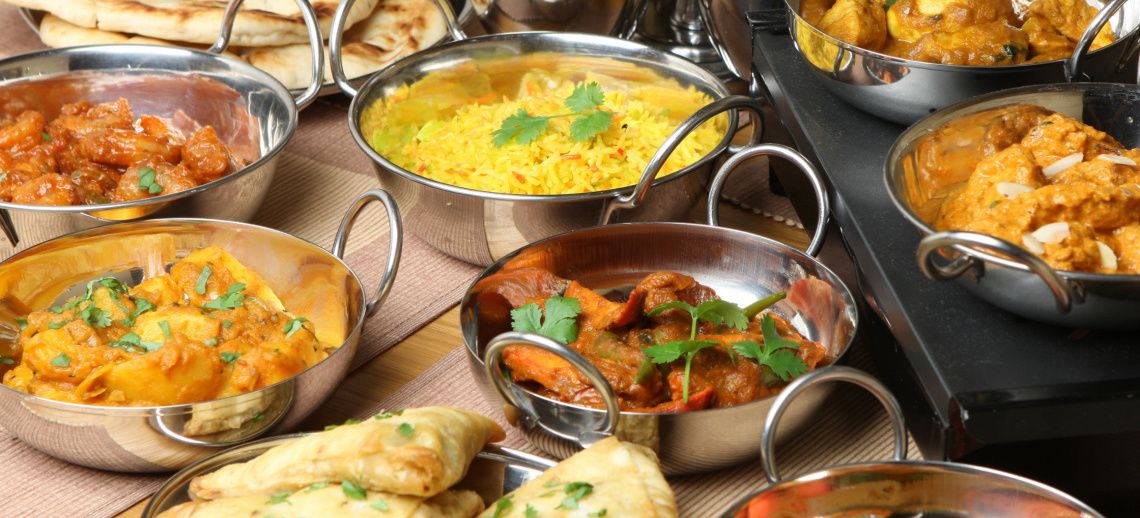 If you are a foodie or just love to eat as much as I do, here are my picks for the best pl...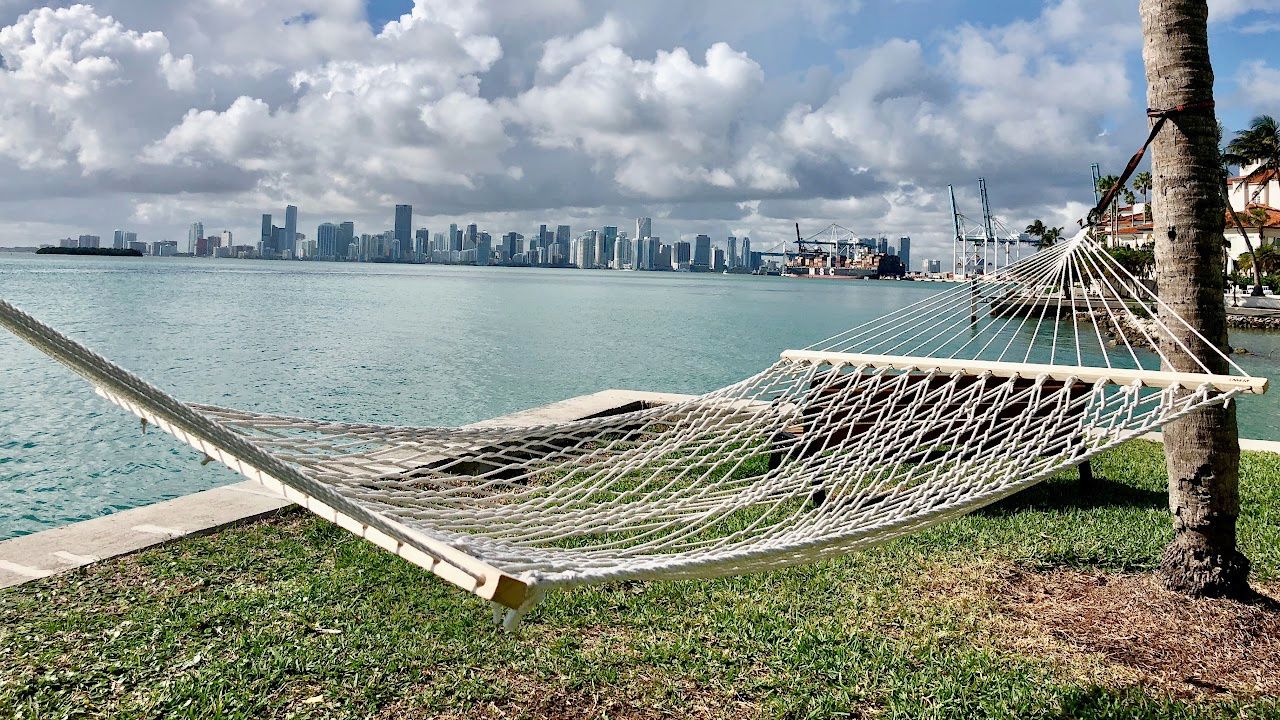 Discover Miami's top neighborhoods and schools with our comprehensive guide! Find the perf...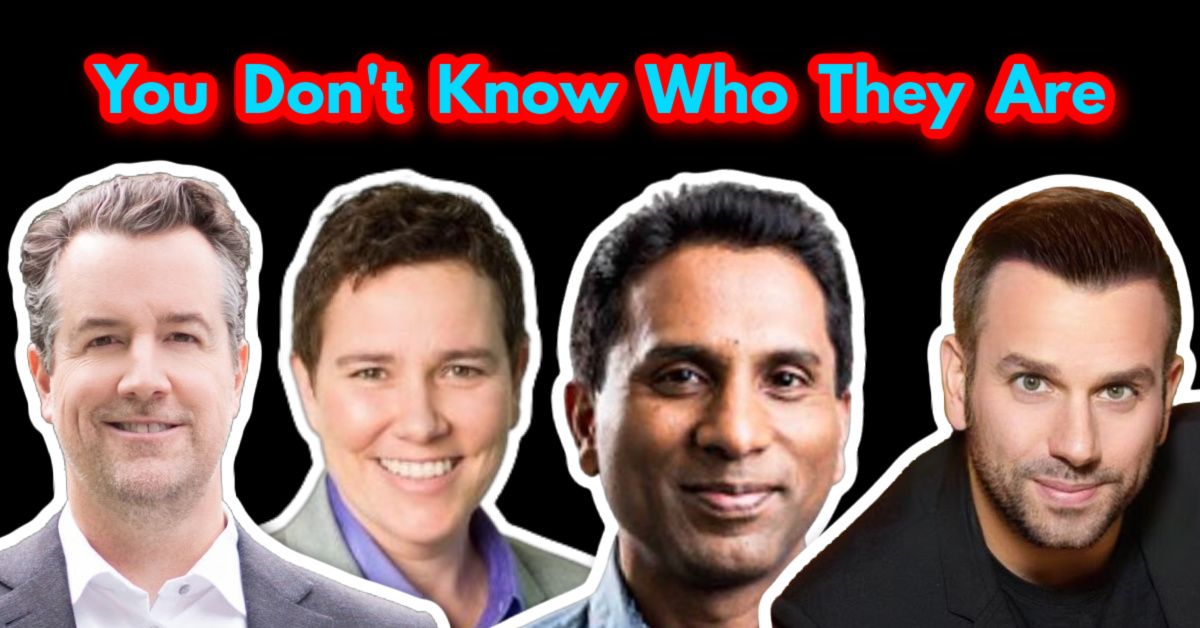 Sotheby's, Coldwell Banker, EWM, eXP, and the list goes on and on. This is absolutely why ...
Who are we?
We are the ALL IN Miami Group out of Miami.
We are Colombian, Filipino, Cuban, German, Japanese, French, Indian, Irish, Syrian, and American.
We are Christian, Hindu, and Jewish.
We are many, but we are one.
We sell luxury homes in Miami, Florida.
Although some of our clients are celebrities, athletes, and people you read about online, we also help young adults find their first place to rent when they are ready to live on their own.
First-time buyers?
All the time!
No matter what your situation or price range is, we feel truly blessed and honored to play such a big part in your life.