Top 5 Vegan Restaurants in Hialeah
Milk in your coffee, Vegan eats in your tummy — this is Hialeah, the "La Ciudad Que Progresa" of Miami, a community of history, arts, and (plant-based) culinary wonders!
Often overlooked by tourists for more favored neighborhoods like Little Havana, Downtown Miami, and Miami's Central Business District, Brickell, Hialeah sits in the heart of northwest Dade, boasting access to every major thoroughfare (I-75, Palmetto Expressway, Florida Turnpike, U.S. 27 (Okeechobee Road).
It borders Opa-Locka, Miami, and Miami Lakes and provides direct business access to Opa-Locka Airport and Miami International Airport.
Although Hialeah runs low on the usual Miami highlights (sun, sand, sea, and shopping), it compensates through historical and culinary offerings and basically anything Hispanic-- including delicious plant-based and vegan-friendly eats that capture the adventurous palates of vegan Miamians and tourists throughout Hialeah!
Let's overload on GREENS, shall we?
Here are the top five vegan restaurants in Hialeah.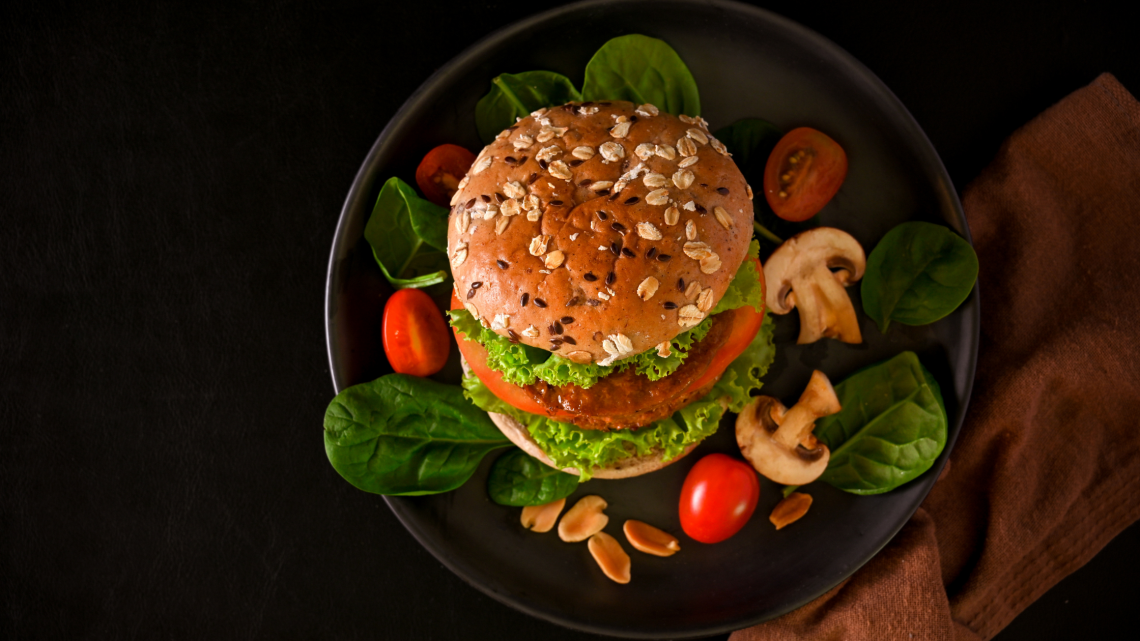 2800 W 84th St bay# 6, Hialeah, FL 33018
Have you ever heard of VEGANIZED Hispanic Soul food?
Well, in Hialeah, it's a staple, thanks to Happy Vegan Bakers Cafe!
Inspired by the hunger and desire to provide delicious goodies compassionately, Happy Vegan Bakers is a plant-based cafe that reinvents vegan versions of all your favorite Hispanic comfort foods, including Pastelitos and empanadas!
At Happy Vegan Bakers Cafe, you'll find 100% animal-free products and dishes, from breakfast and lunch to snacks and drinks — VEGANS will run wild in this cafe, I tell you!
Try their Croqueta Preparada Sandwich and finish off with a Colada — Miami's 1st Vegan Pastelito Bakers are here to take over Magic City... and the world!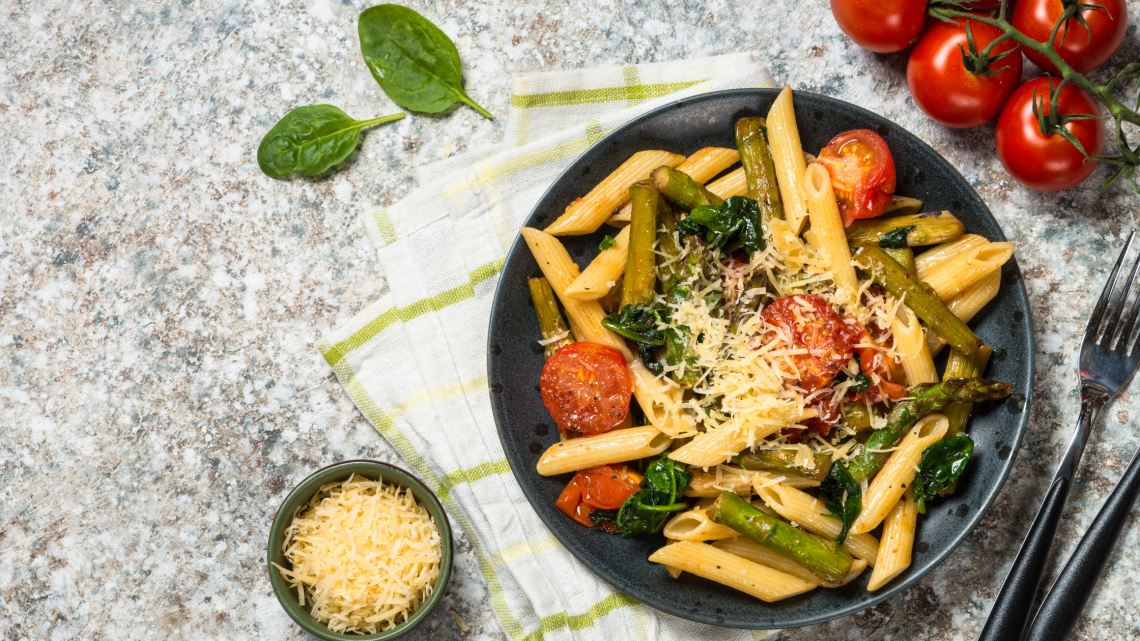 3300 W 84th St, Hialeah, FL 33018
Eating GREENS and actually LIKING it?
No, this is not a drill — only Hialeah's Sano Food can change your mind about healthy eating!
Offering a customizable menu promising to improve your eating habits, Sano Food Hialeah is a healthy food spot that caters to all diets and palates, including vegans looking for nutritious but delicious plant-based meals!
At Sano Food Hialeah, finding a new VEGAN dish to love is as easy as counting to three— all you need to do is choose your order, pick your proteins, wait for your freshly cooked meal, and savor it!
We're talking vegan arepas, toasts, pancakes, breakfast bowls, empanadas, salads, fruit & acai bowls, super smoothies, coffee, and desserts!
Everything you need to keep you fueled for the day is here at Sano Food Hialeah!
Best of all, you won't have to break your vow of MEAT-FREE living to enjoy it!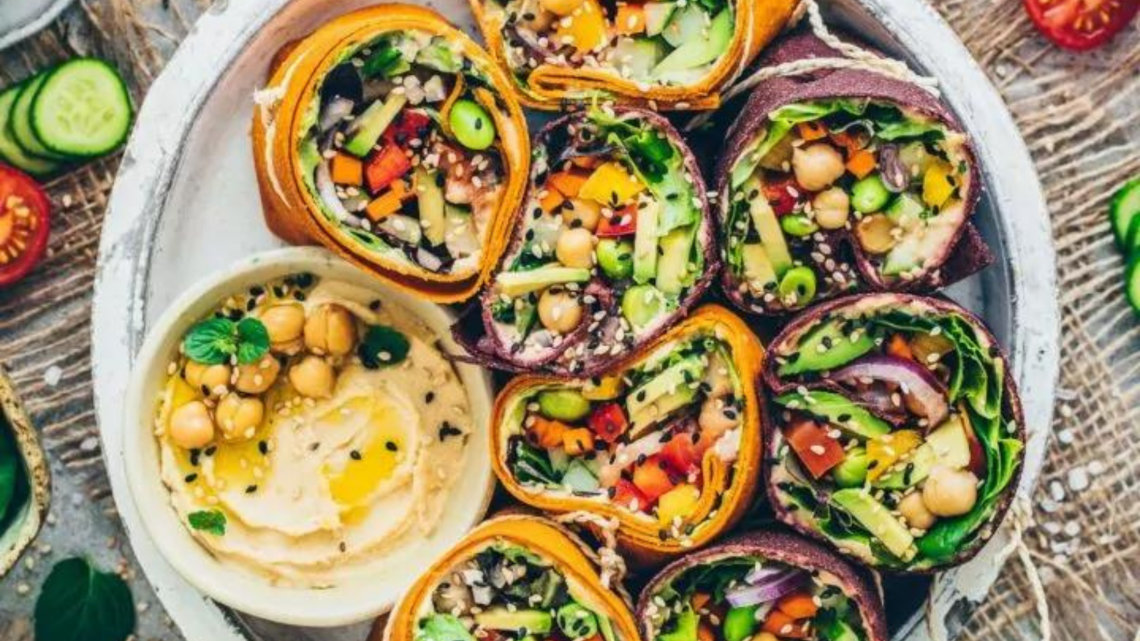 3520 W 18th Ave, Hialeah, FL 33012
Do you feel like grabbing a thirst-quenching drink on a hot Hialeah afternoon?
Get it with a filling Vegan meal instead because this famous Hialeah "Smoothie Spot" offers more than just your ordinary fruity smoothies!
Yes, folks, I'm talking about Smoothie Spot, Hialeah's neighborhood food joint with an extensive menu of your favorite light, healthy bites and drinks!
At Smoothie Spot, you'll find a variety of easy-to-eat meals, such as wraps, hearty bowls, smoothie bowls, and breakfast specials, all with create-your-own options to fit your Vegan lifestyle!
Smoothie Spot also offers hot coffee and frappes, so feel free to swap your drink for something with caffeine!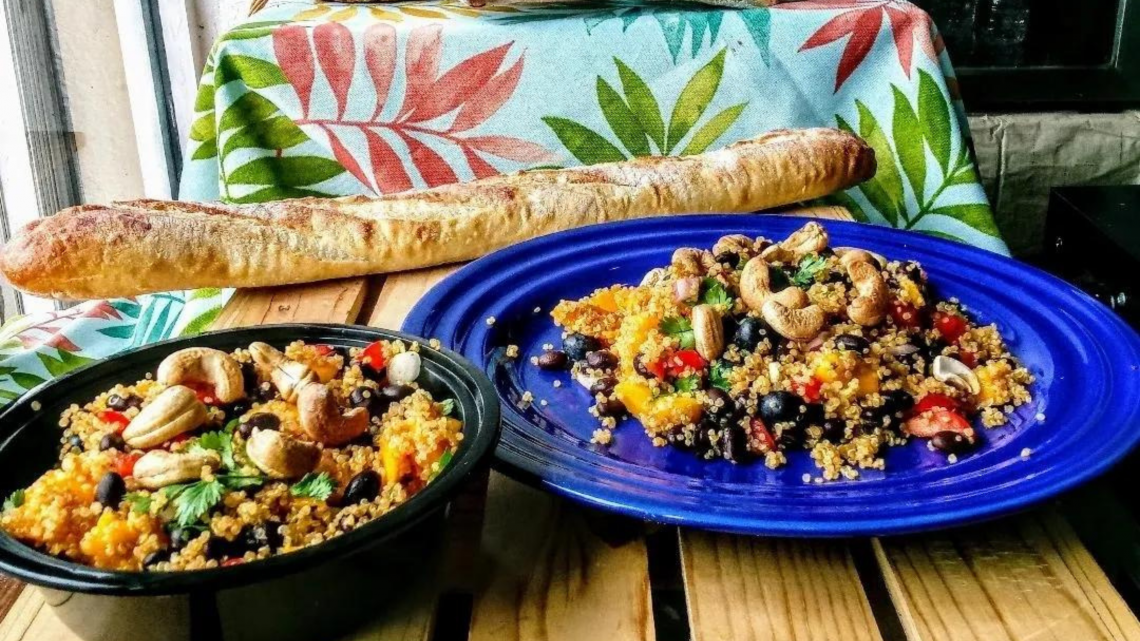 134 Hialeah Dr, Hialeah, FL 33010
Treat yourself to a new gastronomical synthesis blending South American basics with neo-American culinary values at Quinoa-Connection, a vegan Hialeah food spot with endless plant-based dining possibilities!
With quinoa as the star of the menu, Quinoa-Connection offers healthy food choices for vegans and non-vegans, from entrees to desserts and beverages!
We're talking vegan (meatless) and meat dishes, empanadas, hearty bowls, and sweet delights to fill you up guilt-free!
And for the ULTIMATE ending to your dining experience, order a Kombucha by Brewing Life Miami — flavors rotate with new ones every month!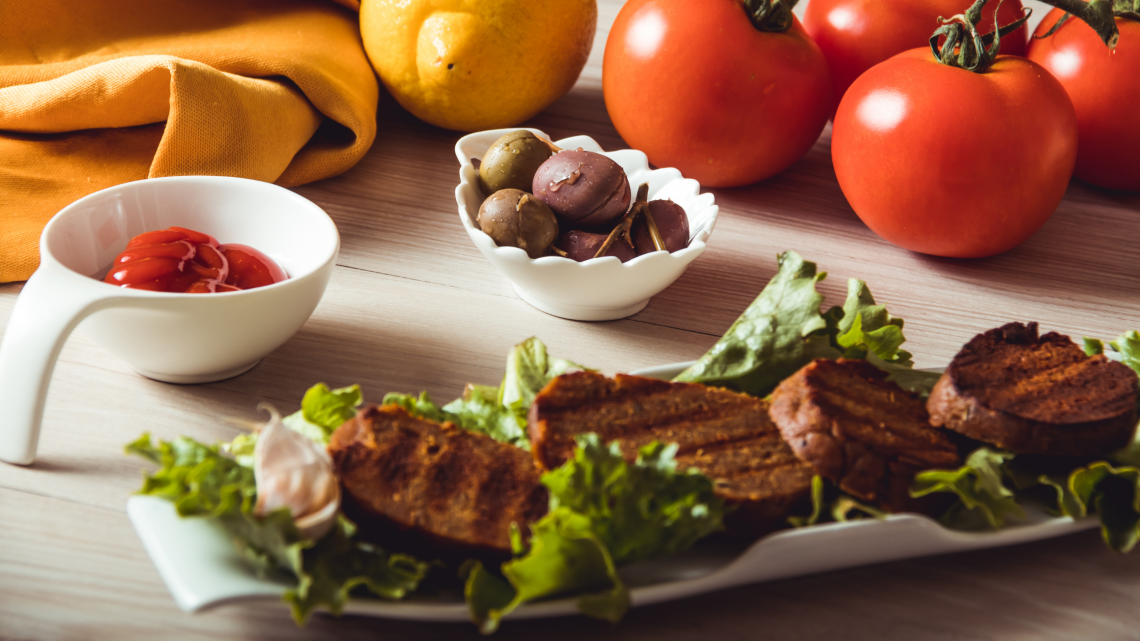 1000 E 16th St, Hialeah, FL 33010
Paint the town red (or green?) and have your night out at Kush by Stephens, a vegan-friendly deli and cocktail bar dishing out your favorite classic deli-style sandwiches and after-hour drinks in an old-school meets new-school setting!
But wait... a deli spot for VEGANS?
No, you're not imagining things!
In fact, Kush by Stephens treats plant-based "foodies" with their very own VEGGIE menu of in-house sandwiches made with vegan meat!
Why, they even have a vegan Chocolate Mousse to stamp a 'sweet' ending to your meal!
A rockin' food spot you can share with your non-vegan buddies — only at Kush by Stephens!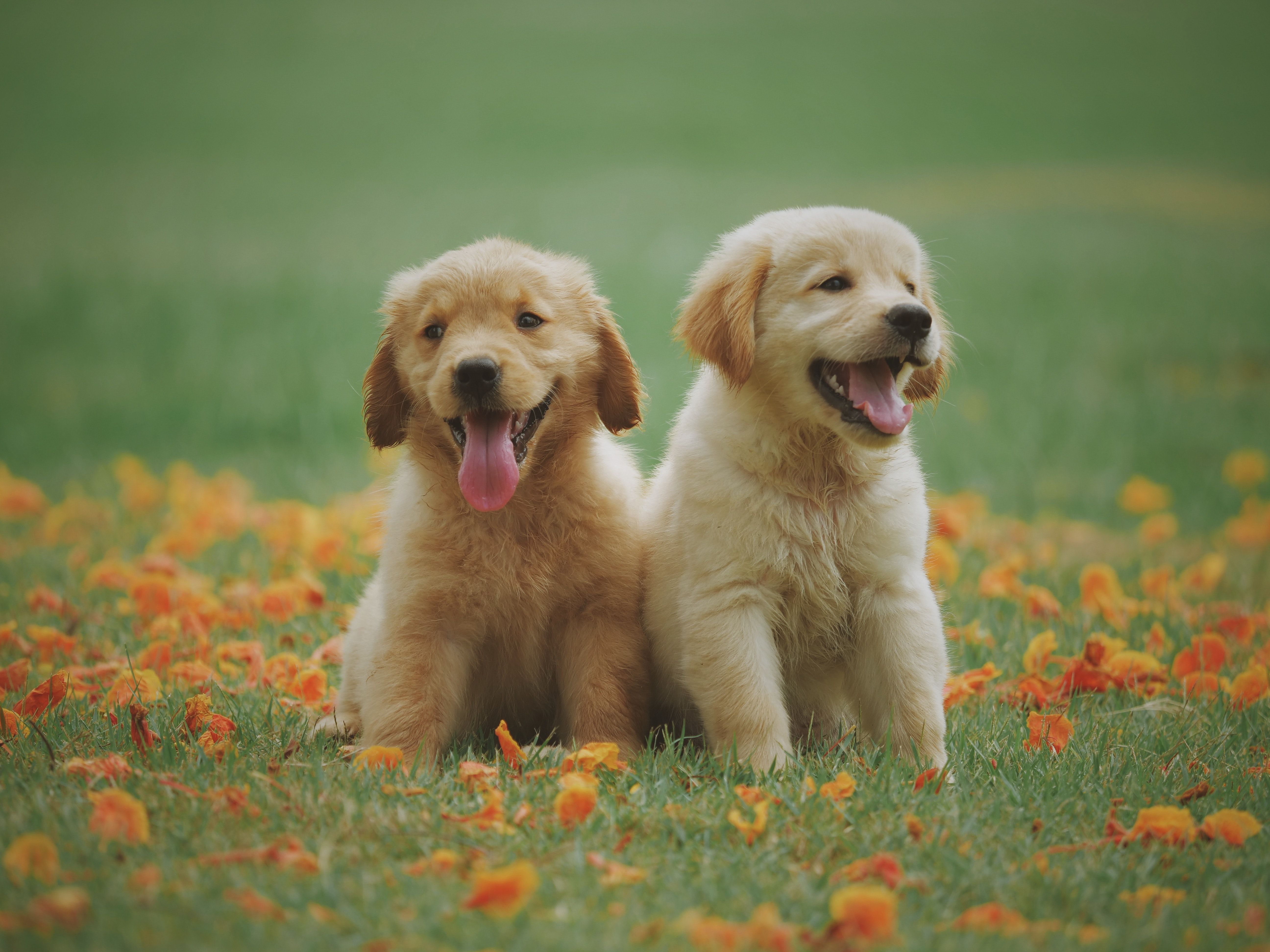 Here are the BEST dog parks in Miami. We analyzed 55 different neighborhoods in Miami, and...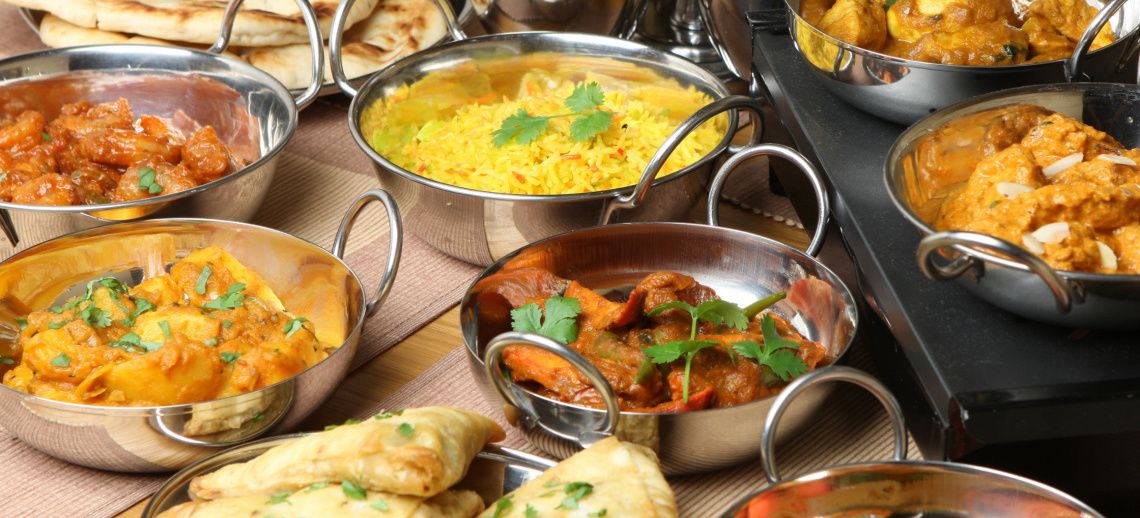 If you are a foodie or just love to eat as much as I do, here are my picks for the best pl...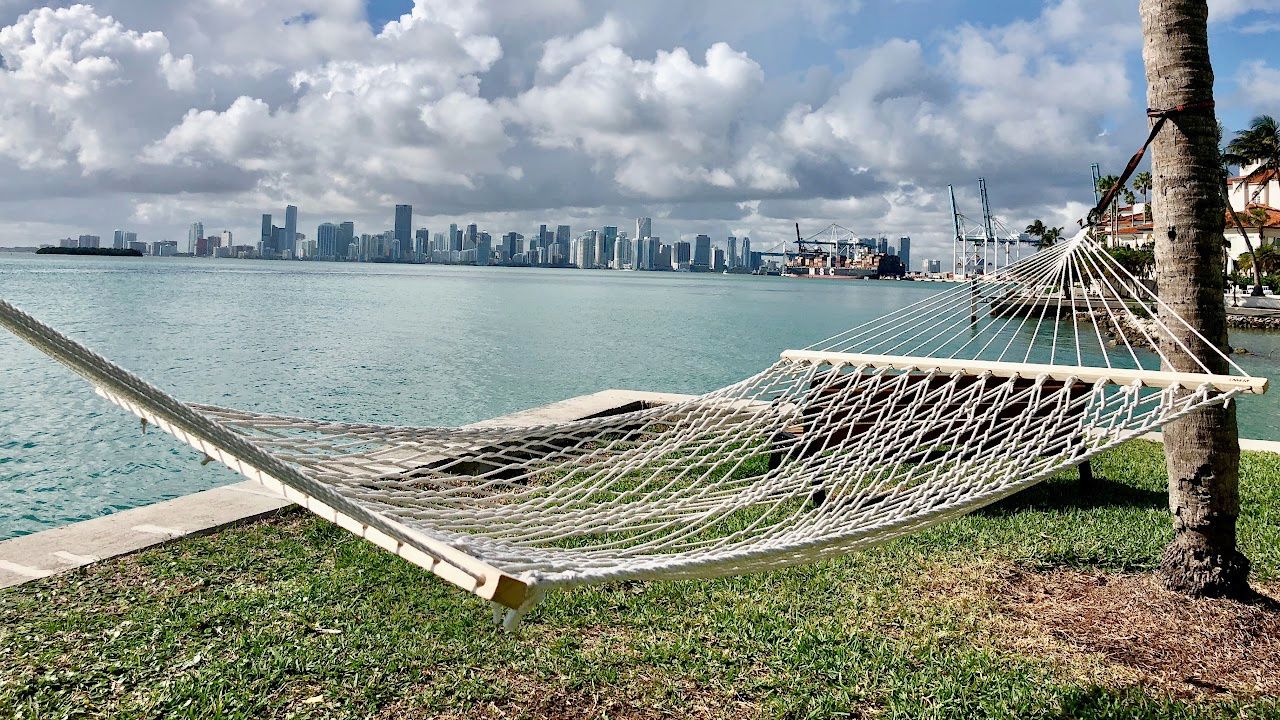 Discover Miami's top neighborhoods and schools with our comprehensive guide! Find the perf...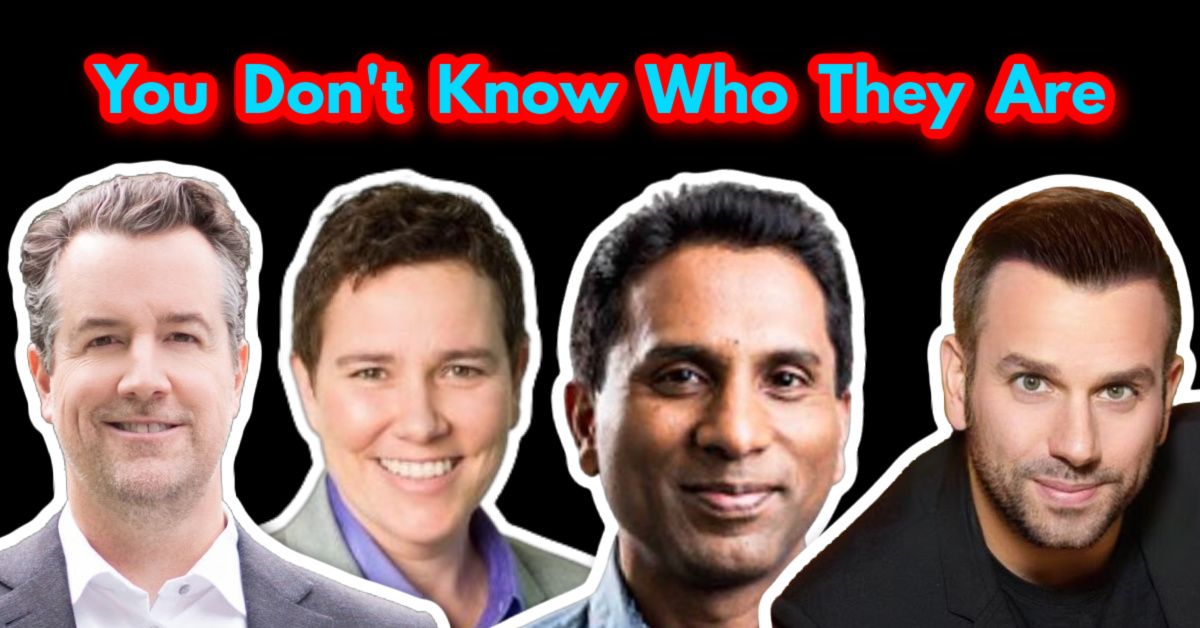 Sotheby's, Coldwell Banker, EWM, eXP, and the list goes on and on. This is absolutely why ...
Who are we?
We are the ALL IN Miami Group out of Miami.
We are Colombian, Filipino, Cuban, German, Japanese, French, Indian, Syrian, and American.
We are Christian, Hindu, and Jewish.
We are many, but we are one.
We sell luxury homes in Miami, Florida.
Although some of our clients are celebrities, athletes, and people you read about online, we also help young adults find their first place to rent when they are ready to live on their own.
First-time buyers?
All the time!
No matter what your situation or price range is, we feel truly blessed and honored to play such a big part in your life.