Top 5 Places to Get Dessert in Downtown Miami
Let all sweet flavors party in your mouth and relish the joy of that first, unforgettable bite.
Have you already thanked the heavens for the wonderful creation of dessert?
These wonderful after-meal treats are the perfect addition to the menu, an ultimate ending to a hearty meal-- in all their delicious shapes, types, and sizes.
And as times change, these decadent delights continuously evolve, surprising our taste buds with bursting flavors and out-of-this-world combos.
So if you're down for a front seat to this top-notch (and mouthwatering!) evolution, come to Downtown Miami, and see what I'm talking about up close!

Here are the top 5 dessert places you can try while you're here (in no particular order).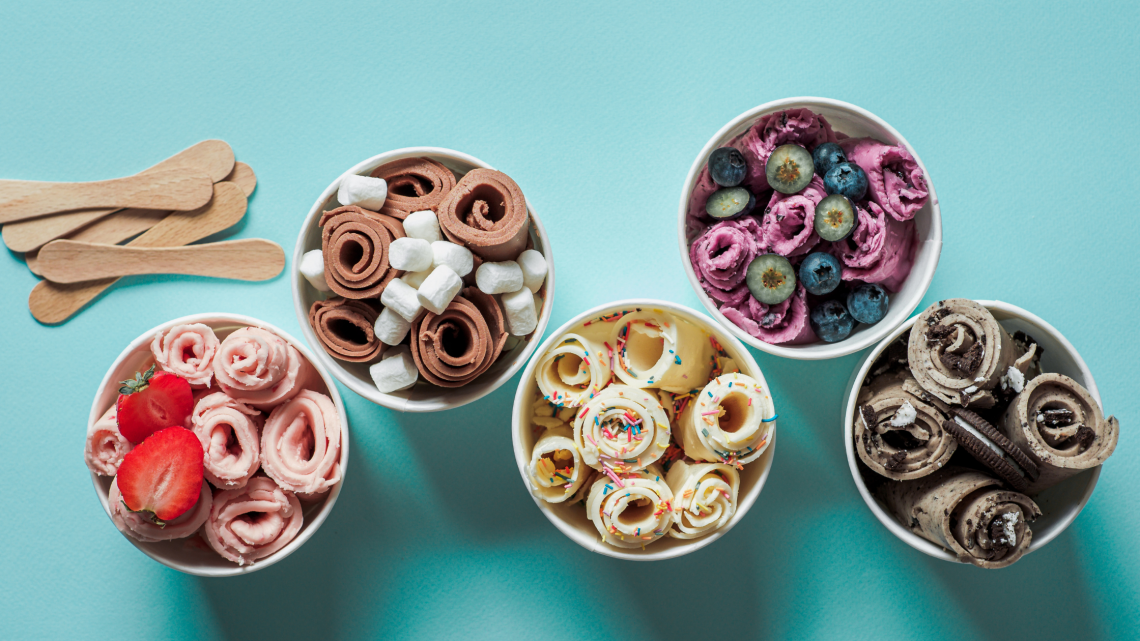 401 Biscayne Blvd, Miami, FL 33132
✅ Takeout - ✅ Dine-in
Are you ready for a unique ice cream experience?
Get the most elegant ice cream in the world at Rolly Ice Cream, a famous spot in Downtown Miami where you can order a custom rolled ice cream!
With a choice of a base of either vanilla or chocolate, the Rolly's team "sweetens" your order with filling and unlimited whipped cream, syrup, and toppings!
Talk about sugar overload!
Hang out and cool down at
Bayside in this cute and memorable ice cream shop, and enjoy your well-needed favorite iced cold treat on a hot Miami day!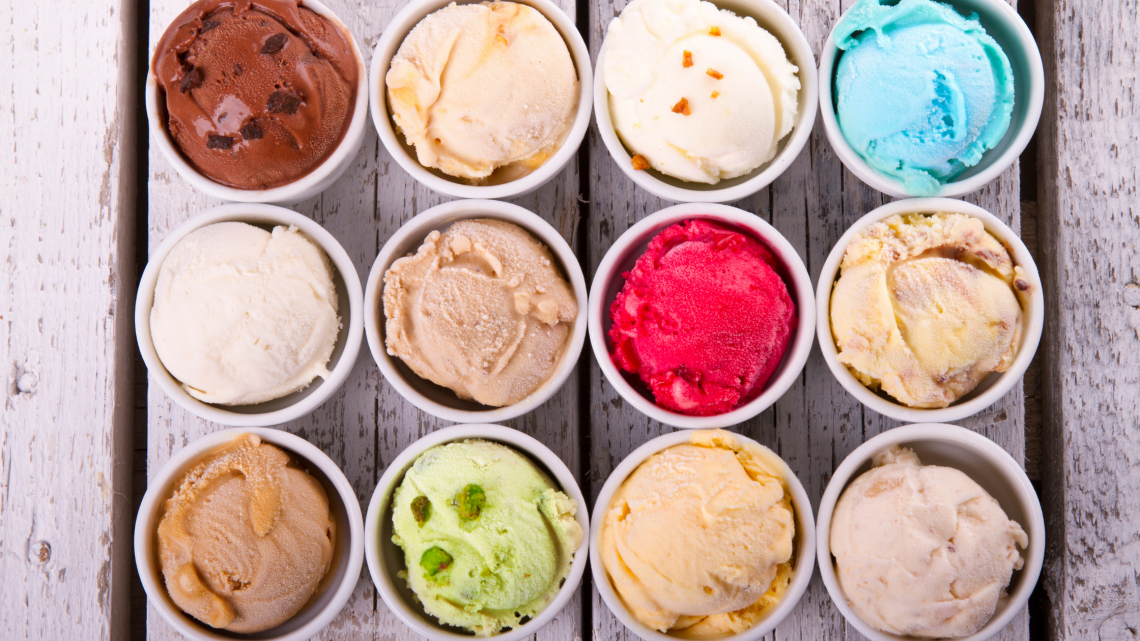 1375 NE Miami Ct, Miami, FL 33132
✅ Takeout - ✅ Dine-in - ✅ Outdoor dining
At Downtown Miami, you deserve nothing but gourmet EVERYTHING, even with your ice cream, and SugarDaddy Miami has all of that-- and more!
A quaint shop offering interesting and unique ice cream treats, SugarDaddy Miami surprises locals and tourists with a smooth and creamy dessert, all homemade and with the best color and topping combos, at that!

And with so many options to choose from, they let you sample a flavor before committing to it, so you'll only order what your tastebuds desire!
Need more convincing? The whole place is as Instagrammable as their ice cream!
Need I say more?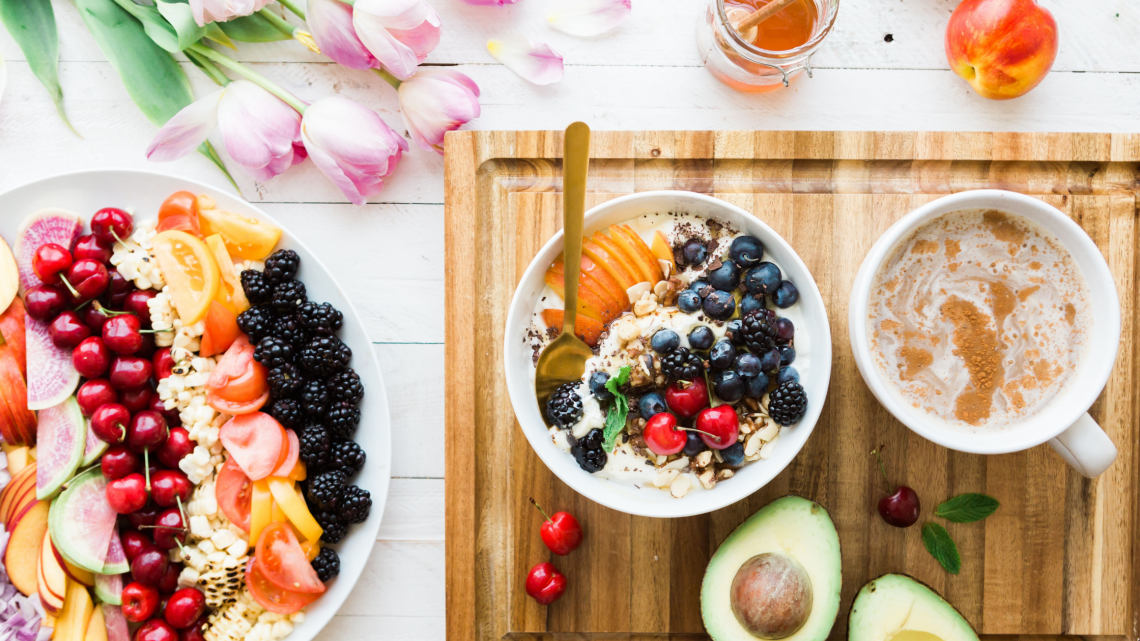 143 NE 3rd Ave, Miami, FL 33132
✅ Takeout - ✅ Dine-in - ✅ Delivery
If you're a health nut looking to satisfy your fruit cravings in Downtown Miami, look no further!
Ten Fruits has got you covered!
With their wide selection of delicious and fresh acai bowls, healthy smoothies, and fresh-pressed juices, nut milk, and whole wheat waffles, the food spot promises to satisfy your sweet tooth in the healthiest way possible!
Can't decide with a bowl to order?
Start with an Acai Passion Fruit bowl or a Dragon Fruit bowl for a light and fresh dessert for the tummy!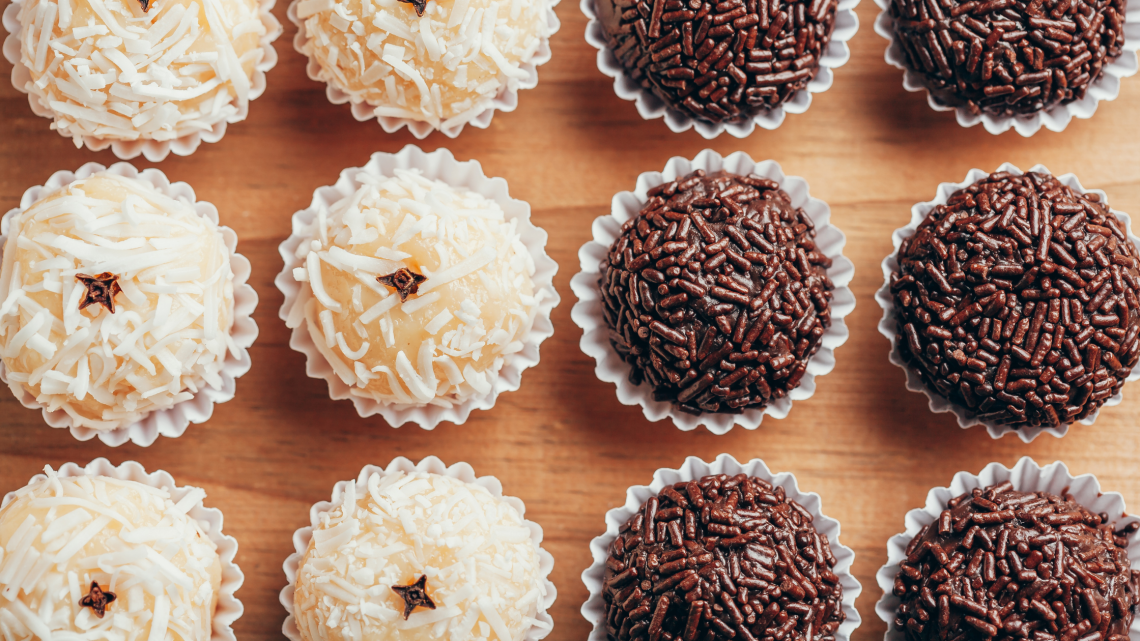 900 Biscayne Blvd, Miami, FL 33132
✅ Takeout - ✅ Curbside pickup - ✅ Delivery
Have you ever had a Brigaderio before?
Well, if you haven't yet, then join the fancy chocolate party and head over to Don Brigaderio!
Specializing in gourmet Brazilian chocolate truffles in several unique flavors, Don Brigaderio makes it tough for customers to choose from their wide array of flavors-- each one promising a memorable and decadent experience.
Try innovative flavors like oreo, Belgian chocolate, Nutella, and many others!
The shop also carries unique truffles like dulce de leche and coconut!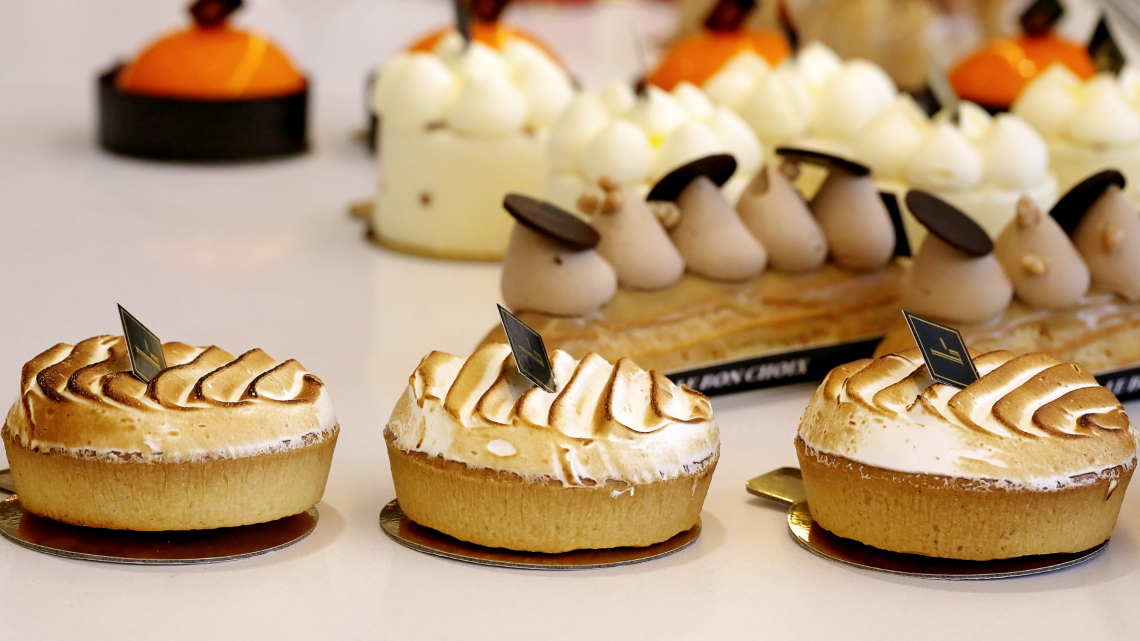 900 Biscayne Blvd Ste R102 Miami, FL 33132
✅ Takeout - ✅ Dine-in - ✅ Outdoor dining - ✅ Delivery
Are you ready for a gastronomic journey inspired by Brazilian quitutes and small delicacies?
Visit Sagrado Cafe in Downtown Miami for an iconic cafe experience!
Boasting a fine selection of hand-picked coffee beans freshly brewed in-house, the famous coffee shop also offers authentic Brazilian small plates, baked goods, and brigadeiros to pair with them, bringing the taste of home with a touch of sophistication.
The fast pace and energy of Downtown Miami and Sagrado Cafe?
It's a perfect combo that takes you on a flash trip to Brazil! I'm sure you'll be back soon!