Top 5 Places to Eat Near Sunset Islands
Prefer listening to audio instead of reading, click the PLAY button below
🎧
Considered more a residential island retreat than a tourist hotspot on Biscayne Bay, Sunset Islands may have a non-existent dining scene within its perimeter but happily shares a treasure trove of eats with neighboring communities on the other side of the bridge--literally!
An ultra-exclusive enclave of four artificial islands in South Florida, Sunset Islands have been amongst the most highly desired addresses in the state since its creation.
But aside from offering locals the sought-after tropical luxury with its multi-million dollar mansions & manicured lawns, waterfront lots, and serene streets, it boasts proximity to Sunset Harbour and Miami Beach, two of the hottest Miami food destinations!
Take a few steps from Sunset Islands III and IV across a short bridge, and find Miami Beach's extensive culinary offering.
Or, you can go the other way and crossover from Sunset Islands I and II and visit Sunset Harbour, where an array of homegrown restaurants and neighborhood food spots lie.
Whichever route you choose, you're bound to find delicious food that will make your heart skip a beat-- even if you have to walk a few steps for it!
Here are the Top 5 Eats to try while you're here. (in no particular order)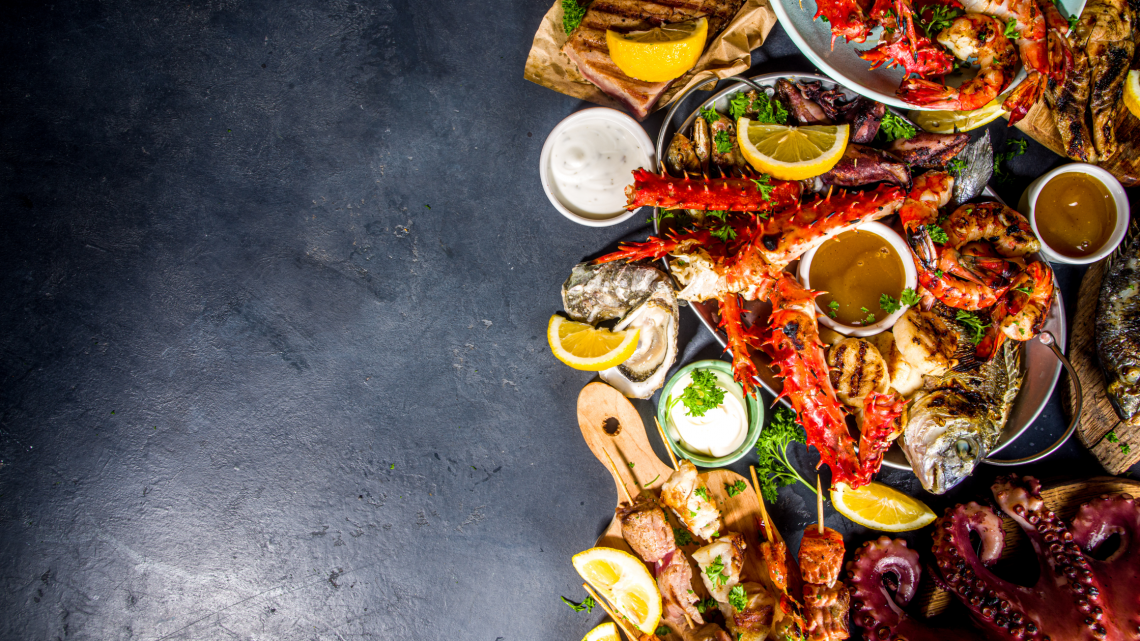 40 Island Ave, Miami Beach, FL 33139
✅ Takeout - ✅ Dine-in - ✅ Drive-through
A gathering place for friends to share drinks and bayside bites, Lido Bayside Grill is one of Sunset Islands locals' hangouts and is also close to the Venetian Islands, another artificial island on Biscayne Bay.
The upscale restaurant is guided by locally sourced ingredients, sustainable seafood, and seasonal produce, creating an evolving menu that's both light and shareable so diners can enjoy a variety of flavors.
Their culinary concept is also diverse, influenced by global cuisines with a flavor profile that exudes the essence of Miami Beach.
Imagine savoring expertly-grilled dishes, fried comfort food, and chilled eats with the Biscayne Bay as your view.
Truly, nothing short of amazing!
And yes, there will be plenty of frosé!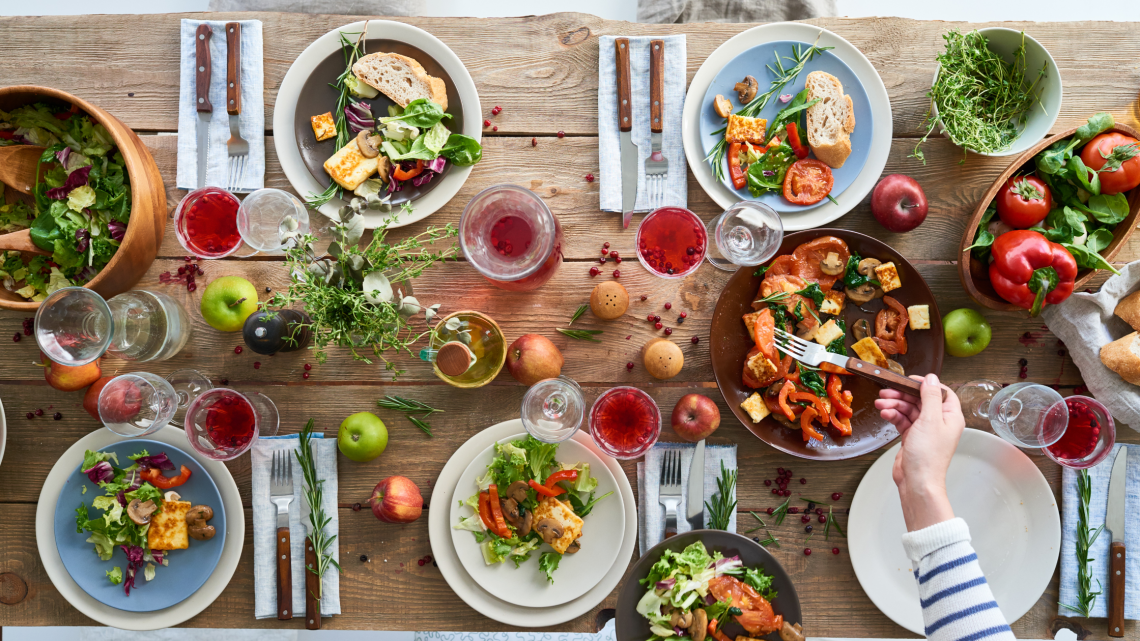 1855 Purdy Ave, Miami Beach, FL 33139
✅ Dine-in - ✅ Takeout - ✅ No-contact delivery - ✅ Curbside pickup
Famous for award-winning desserts that have been praised by Oprah Winfrey herself, Icebox Cafe is a sweet tooth's kryptonite.
But don't ever think that the offerings at this stylish spot are limited to the pastry counter!
Icebox offers brunch dishes, including the crowd's fave, guava-filled French toast, latke, and eggs!
They've also got a lunch and dinner menu that boasts dishes like veggie fritters, vegan bowls, wraps, and enough salads and entrées to appease a wide variety of palates!
Treat yourself to cakes, pies, cookies, and more at Icebox Cafe, and see why this sensational Sunset Harbour food spot is earning praise everywhere!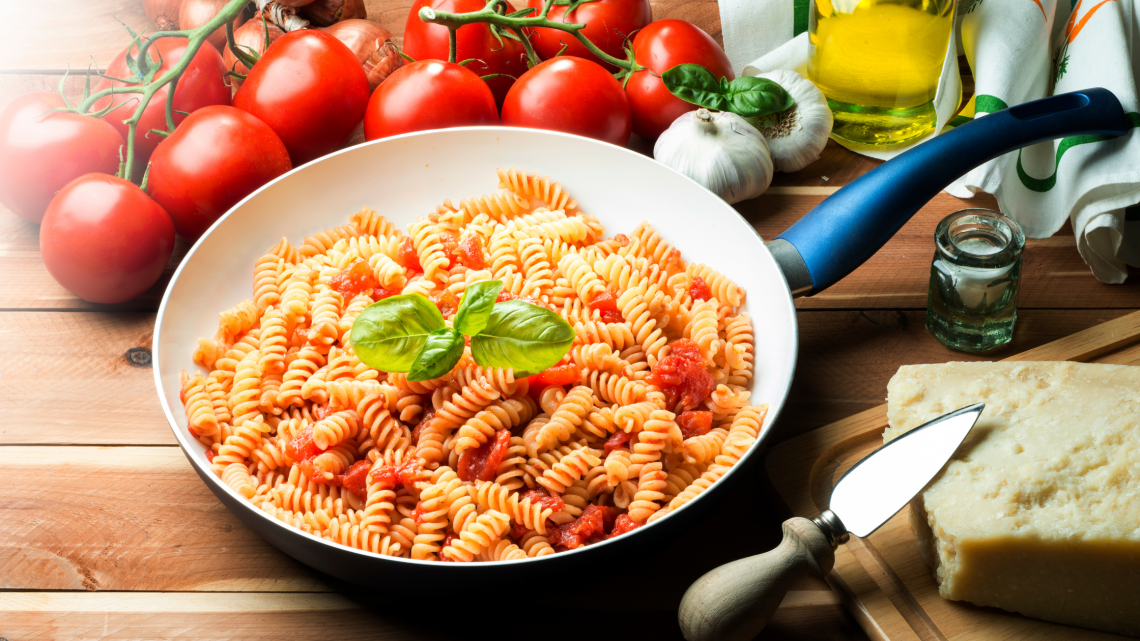 1418 20th St, Miami Beach, FL 33139
✅ Dine-in - ✅ Outdoor seating - ✅ Curbside pickup - ✅Delivery
Casa Isola Osteria is Jose Mendin's latest creation, an Italian food spot with a nod to his roots.
The popular restaurant has taken over the former Pubbelly space in Sunset Harbour, a homey space that features hearty dishes from chef Santo Angello's childhood.
Treat yourself to dishes like Prosciutto bread with Parmesan Honey Butter, burrata Panzanella, veal chop parmigiana, braised lamb Bolognese, and short rib taleggio cheese ravioli.
The abundance of Italian food choices always puts Casa Isola Osteria on every traveler's must-try food list.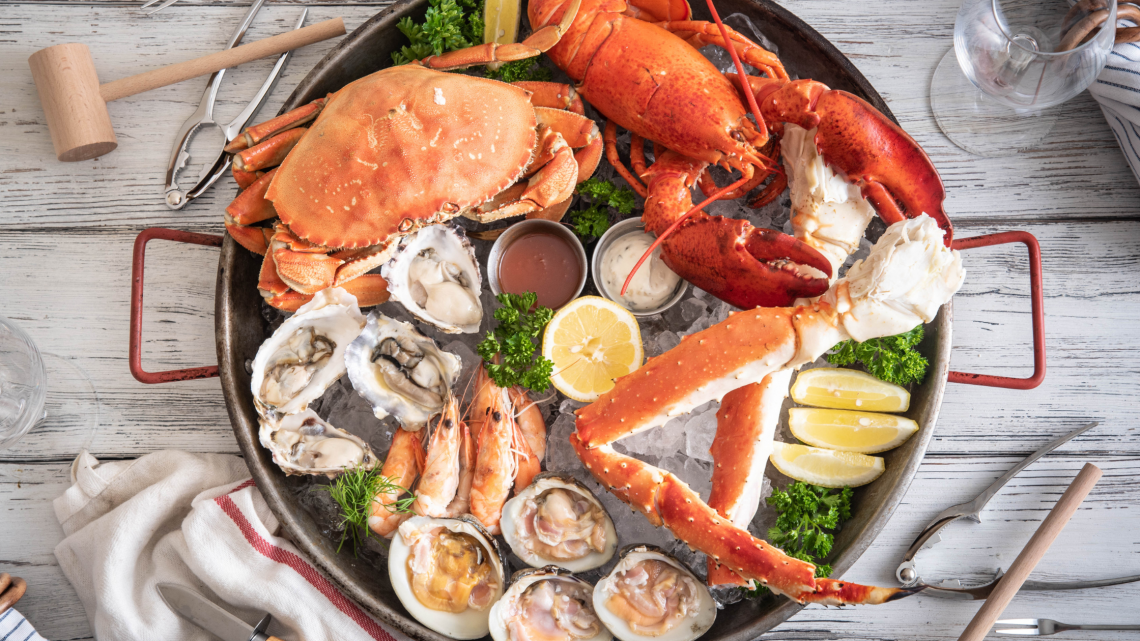 1787 Purdy Ave, Miami Beach, FL 33139
✅ Dine-in - ✅ Takeout - ✅ Delivery - ✅ Curbside pickup
Named after wooden stilt houses just off the coast, Stiltsville Fish Bar is a Florida-inspired restaurant that has seamlessly nestled into the relaxed South Beach vibe.
Boasting a menu that features fresh, local seafood with Florida-inspired ingredients and preparations, Stiltsville draws seafood lovers with its impressive daily-catch display-- a fish on ice in a giant white clawfoot tub, displayed at the entrance for all to see.
But it's not the only thing that keeps them engaged!
Their raw bar offerings of small plates, salads, and large plates will make any pescatarian salivate.
Now, if you're big on meat, there's a spot for you at Stiltsville-- a big surf 'n' turf burger topped with butter-poached lobster, to be exact!
Sounds amazing, don't you agree?
Go to Stiltsville for a weekend brunch and enjoy a bloody mary station and specials on bottles of rosé and champagne.
You'll never get a better deal than this!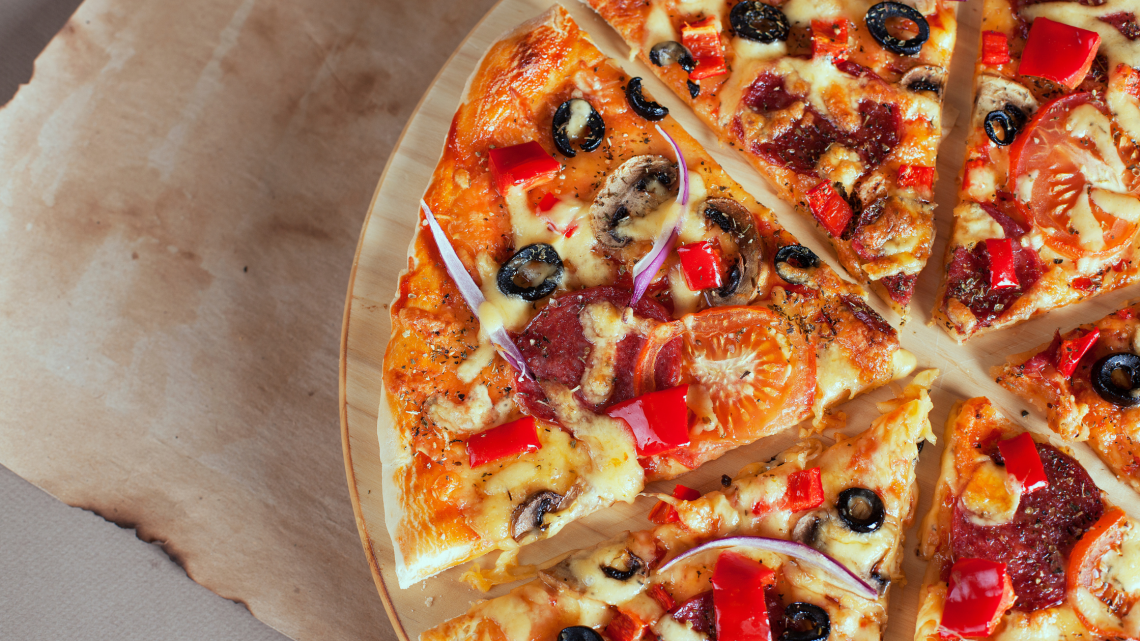 1930 Bay Rd, Miami Beach, FL 33139
✅ Dine-in - ✅ Outdoor seating - ✅ Curbside pickup - ✅Delivery - ✅ Takeout
Lucali brings Miami the beloved Brooklyn brick-oven pizza made with only the freshest ingredients available.
As one of the first New York City imports in South Florida, the restaurant has been a hit in the city since the day it opened nearly a decade ago.
Their pizzas and calzones are handmade, with their dough wheeled into thin sheets by empty wine bottles before entering the famous wooden oven.
Yes, simplicity is key at this Sunset Harbour restaurant, but the devil is in the details, as the restaurant uses some of the best ingredients around.
As for the toppings, choose to pile up all sorts and enjoy the best-tasting pizza you'll ever eat!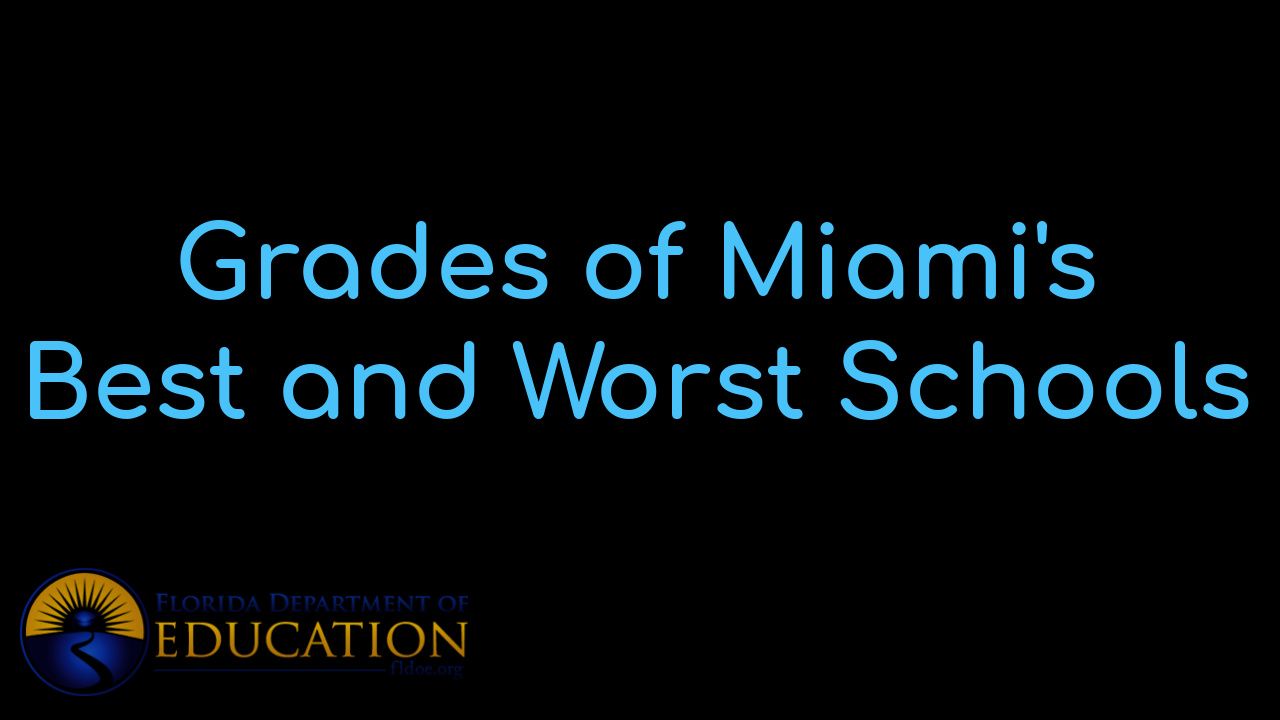 View Miami's BEST schools and the individual grades that each school received. Besides vie...

"Our home, priced at $1,225,000 was on the market for ONE YEAR with a local realtor without any offers...... the team sold it in 34 days at a price we were very happy with."
- Alicia Sandoval
"His high-end, digital marketing for sellers is truly cutting-edge and worlds ahead of the competition. Amit also offers hands-on buyer services that are the best you will find in the Coral Gables area. Hire him for all your real estate needs!"
Who are we?
We are the ALL IN Miami Group out of Miami.
We are Colombian, Filipino, Cuban, German, Hispanic, Indian, Syrian, and American.
We are Christian, Hindu, and Jewish.
We are many, but we are one.
We sell luxury homes in Miami, Florida.
Although some of our clients are celebrities, athletes, and people you read about online, we also help young adults find their first place to rent when they are ready to live on their own.
First-time buyers?
All the time!
No matter what your situation or price range is, we feel truly blessed and honored to play such a big part in your life.