Top 5 Places to Eat Near Palm Island | Hibiscus Island
Prefer listening to audio instead of reading, click the PLAY button below
🎧
With Palm and Hibiscus Islands' proximity to South Beach's and Miami Beach's whirlwind of eats, these islands are not one to discount when it comes to being one of Miami's top culinary destinations.
Sure, one may find the food spots closest to the area underwhelming, but the same can't be said as soon as you drive through the Venetian Causeway!
And the good news is that it only takes minutes to get to your restaurant of choice, whether at the east end, where Lincoln Road, South Beach, Miami Beach, and its other neighborhoods are or at the western part, where Downtown Miami is.
Imagine dining at these Miami communities known as top contributors to the city's coveted dining scene!
You'll never run out of restaurants to try!
Yes, folks, Palm and Hibiscus Islands make all this possible!
So if you're looking to experience Miami's ultimate definition of foodgasm, I have your back!
Here are the Top 5 Eats to try while you're here.
(in no particular order)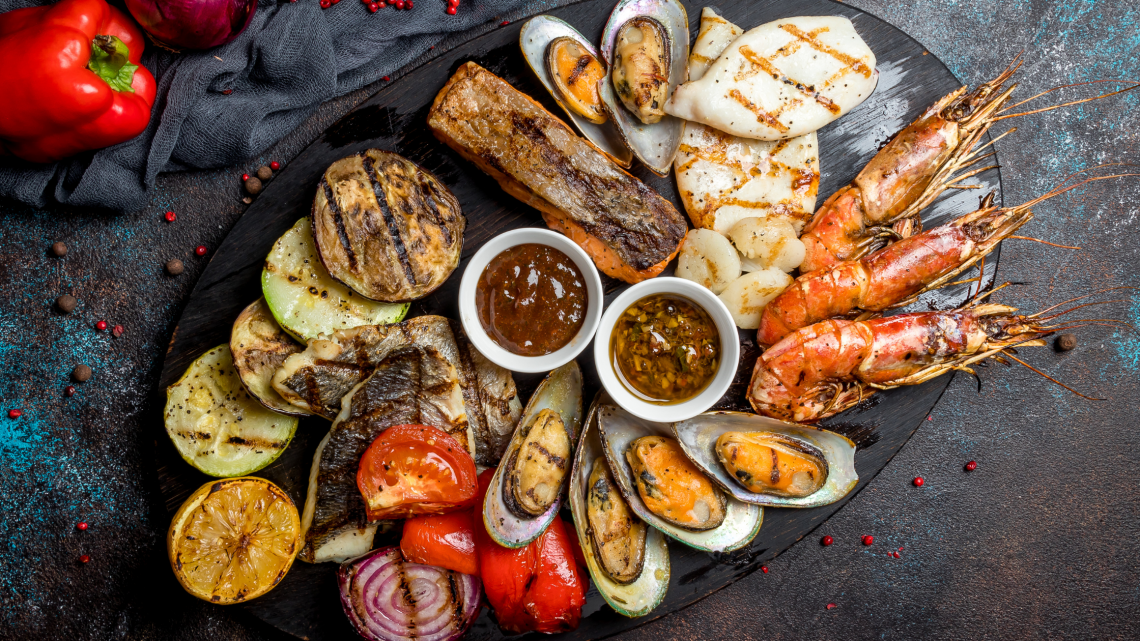 888 MacArthur Causeway, Miami, FL 33132
✅ Takeout - ✅ Dine-in - ✅ Outdoor Dining
Known as Miami's most exquisite super-yacht marina outdoor lounge, The Deck at Island Gardens is the perfect food spot for visitors to wine, dine and dance outdoors!
Sit comfortably at full-size dining tables or waterfront cabana lounges as you enjoy an epic waterfront dining experience.
The Deck at Island Gardens offers a menu of seafood and choice meat cooked with a Mediterranean theme to pattern the tropical island feel!
We're talking about Maine lobsters, stone crabs, oysters, gulf shrimps, grilled lamb chops, and more!
Try MacArthur Highway's famous chic open-air lounge at a luxe yacht marina for wine, cocktails & refined Mediterranean fare.
And don't forget to dress up, as the food spot is fairly upscale!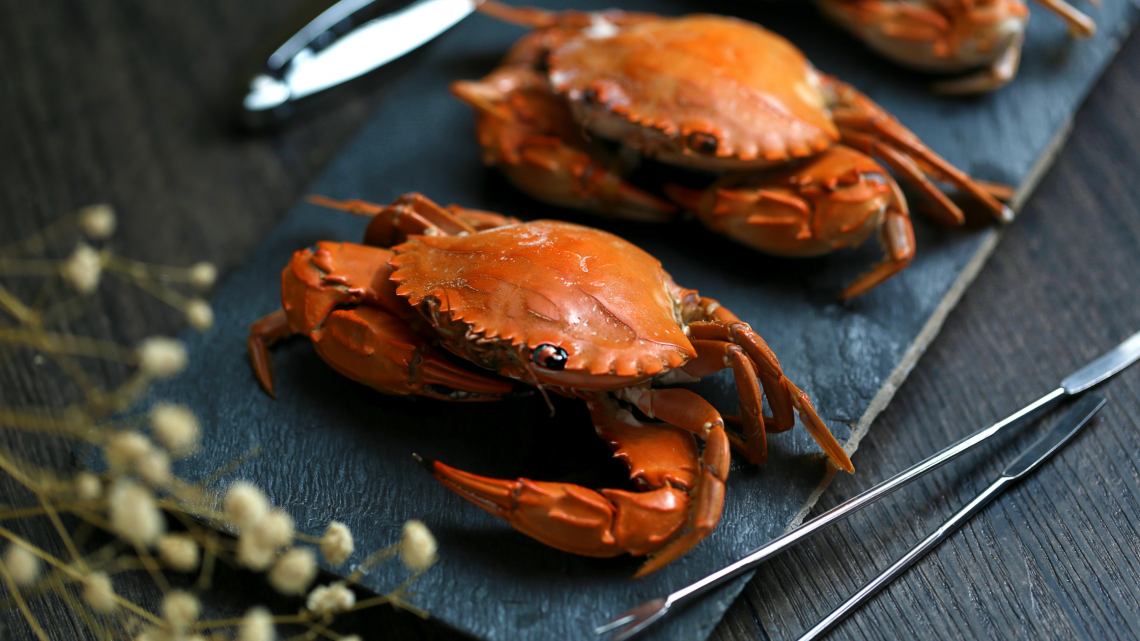 11 Washington Ave, Miami Beach, FL 33139
✅ Takeout - ✅ Dine-in - ✅ Delivery - ✅ Outdoor Dining
For more than 100 years, no visit to Miami has been complete without stopping at Joe's Stone Crab.
Yes, I'm not exaggerating!
Joe's Stone Crab Restaurant has been a household name for as long as anyone can remember!
Owned and operated by the 3rd and 4th generations of the original family, Joe's is steeped in tradition!
Boasting a top-notch staff, some of whom have been with the company for decades, Joe's has created a welcoming, warm atmosphere that brings valued customers coming back time and time again.
The delicious menu of seafood dishes helps their cause, with most ingredients coming from their own fisheries!
Indeed, you get high-quality and fresh meals each time!
The Mussels and Stone Crabs are a must when you're here!
Other fun add-ons are their lobster mac & cheese and sea scallops.
And whatever you do, don't forget to order their Key Lime Pie!
You won't regret it!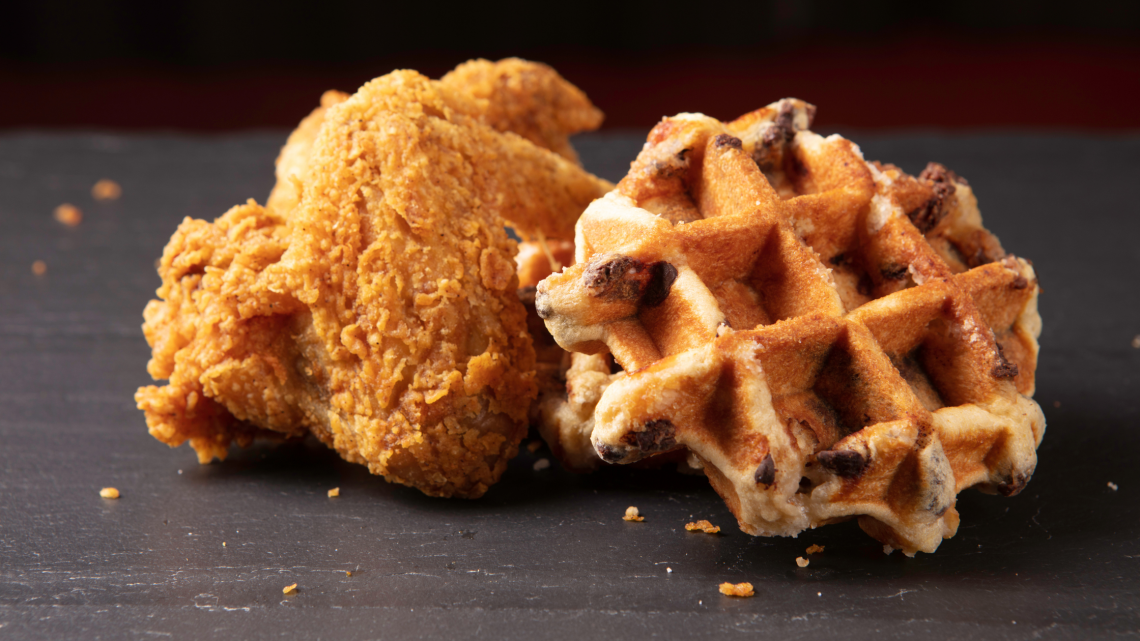 1600 Lenox Ave., Miami Beach, FL 33139
✅ Dine-in - ✅ Delivery - ✅ Drive-through - ✅ Outdoor dining - ✅ Takeout
With accolades from James Beard and Bon Appétit, Yardbird Miami Beach pays tribute to the craveable American classics that bring people together.
Boasting a menu that features delicious brunch, lunch, and dinner options, plus a curated cocktail program highlighting a dynamic collection of bourbons, Yardbird Table & Bar takes guests on a culinary journey of unapologetically indulgent dishes and heady bourbon cocktails.
Enjoy a modern take on the Southern comfort of shared plates, craft cocktails, and critically acclaimed fried chicken!
Crowd favorites include shrimp & grits, chicken and waffles, lobster mac & cheese, and smoked ribs served under a glass dome with active smoke! Whatever brings you to yardbird, it sure will be a hardy delight.
Sunday brunch, craft cocktails, a great vibe, and delicious comfort food-- sounds like the perfect dine-out experience in Miami Beach, agree?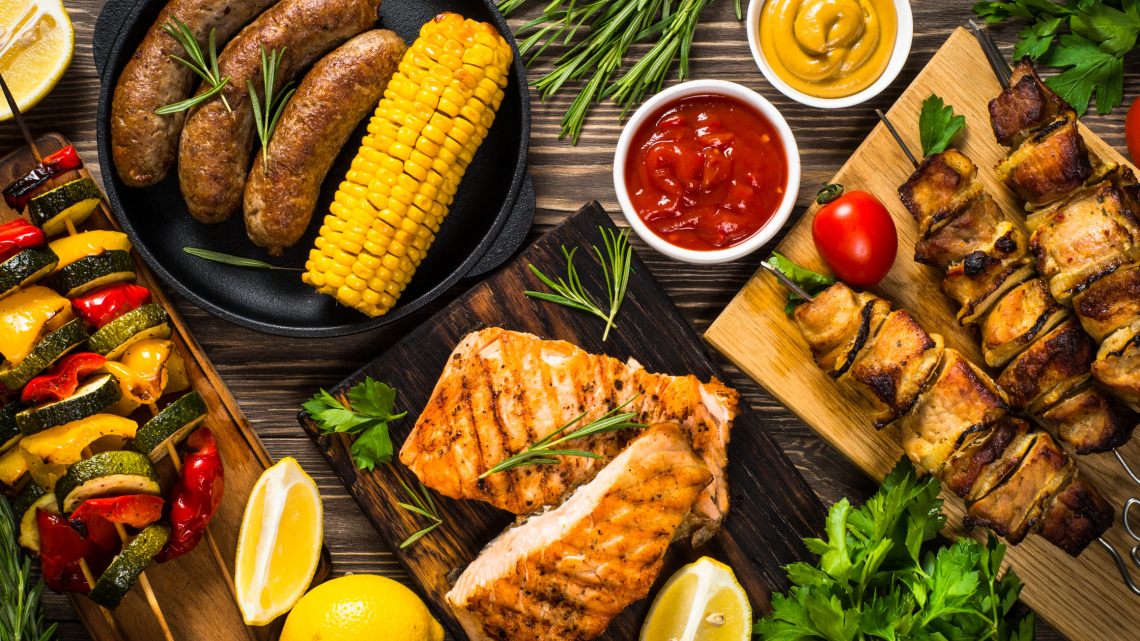 40 Island Ave, Miami Beach, FL 33139
✅ Takeout - ✅ Dine-in - ✅ Drive-through
A gathering place for friends to share drinks and bayside bites, Lido Bayside Grill is one of MacArthur Causeway's nearest hangouts, also close to Miami's Venetian Islands.
The upscale restaurant is guided by locally sourced ingredients, sustainable seafood, and seasonal produce, creating an evolving menu that's both light and shareable so diners can enjoy a variety of flavors.
Their culinary concept is also diverse, influenced by global cuisines with a flavor profile that exudes the essence of Miami Beach.
Imagine savoring expertly-grilled dishes, fried comfort food, and chilled eats with the Biscayne Bay as your view.
Truly, nothing short of amazing!
And yes, there will be plenty of frosé!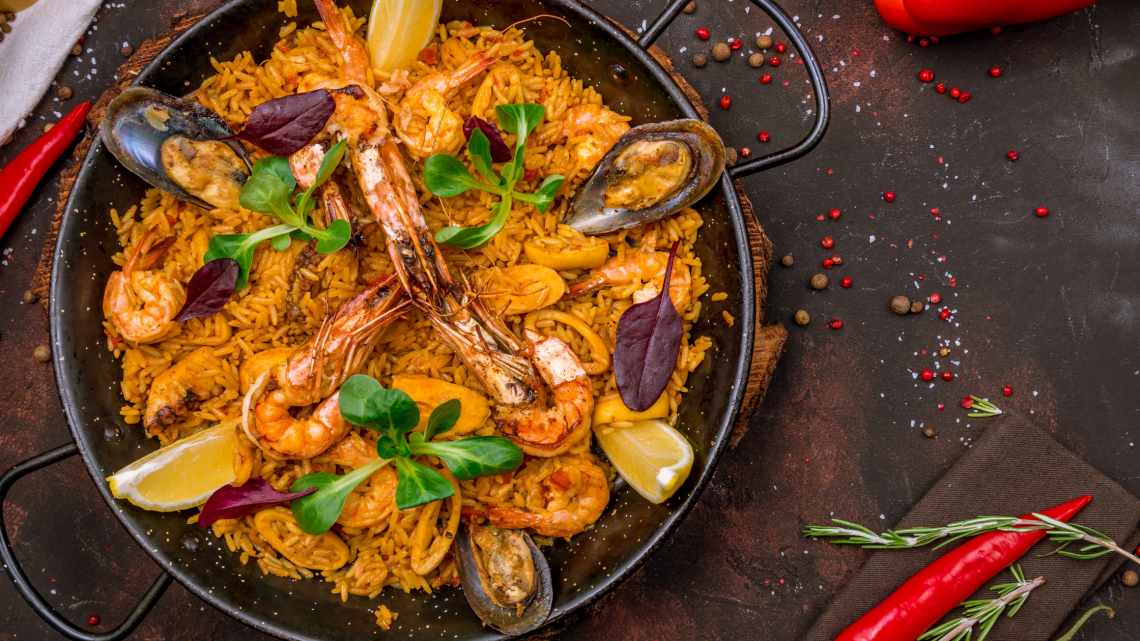 700 Ocean Dr, Miami Beach, FL 33139
✅ Dine-in - ✅ Outdoor seating - ✅ Takeout
Perched along Miami Beach's iconic Ocean Drive, accessible to Palm and Hibiscus' folks through the MacArthur Causeway, A Fish Called Avalon has set the standard for seafood dining in South Florida for over three decades, and the restaurant's overall dining experience shows why.
Here, eating is more of a sensory experience than an ordinary meal.
You'll find live Latin-Caribbean music on the expansive front porch, helpful and attentive customer service ready to guide you through an extensive menu, and a homey interior that will reel you in every time—hook, line, and sinker!
And don't get me started on their menu!
At A Fish Called Avalon, everything is served fresh and flavorful.
In fact, the restaurant is widely renowned for its innovative menu creations, artistically crafted for the past ten years under the direction of Executive Chef Kal Abdalla, and must-haves on their menu include, The Macadamia Crusted Snapper and the Orzo Seafood Paella, and for carnivores, the Filet Mignon with a Green Peppercorn Cognac Sauce served with Leek Potato Mash, and Grilled Asparagus is to die for!
This celebrated South Beach landmark has also served as a backdrop for many films and photo shoots, including Scarface, Miami Vice, Sidney Pollack's film Random Hearts, Old Dogs with John Travolta and Robin Williams, and most recently, Bad Boys 3 with Will Smith!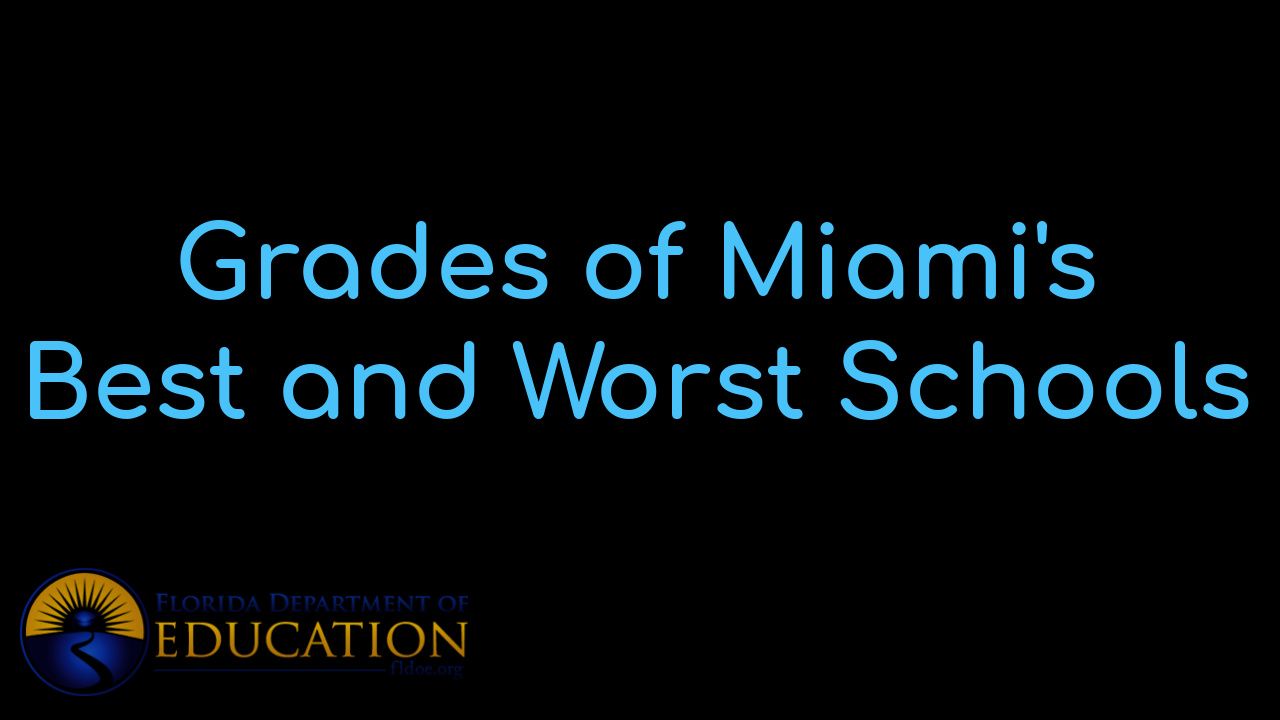 View Miami's BEST schools and the individual grades that each school received. Besides vie...

"Our home, priced at $1,225,000 was on the market for ONE YEAR with a local realtor without any offers...... the team sold it in 34 days at a price we were very happy with."
- Alicia Sandoval
"His high-end, digital marketing for sellers is truly cutting-edge and worlds ahead of the competition. Amit also offers hands-on buyer services that are the best you will find in the Coral Gables area. Hire him for all your real estate needs!"
Who are we?
We are the ALL IN Miami Group out of Miami.
We are Colombian, Filipino, Cuban, German, Hispanic, Indian, Syrian, and American.
We are Christian, Hindu, and Jewish.
We are many, but we are one.
We sell luxury homes in Miami, Florida.
Although some of our clients are celebrities, athletes, and people you read about online, we also help young adults find their first place to rent when they are ready to live on their own.
First-time buyers?
All the time!
No matter what your situation or price range is, we feel truly blessed and honored to play such a big part in your life.