Top 5 Places to Eat in Upper East Side
Hailed as one of Miami's choice, up-and-coming areas, whether it be for tourism or owning a home in Magic City, the Upper East Side, or MiMo-- short for Miami Modern-- is another top spot for eclectic cuisines in the city.
Apart from its perfect location with wide, tree-lined boulevards, thousands of mature canopy trees, tropical vegetation, abundant bird, marine, and aquatic life, acres of public parks, and sweeping Biscayne Bay and Miami Beach water views, Upper East Side's eclectic community translates into its food scene-- it's as well-rounded and diverse as can be!
In fact, the entire stretch of Biscayne Boulevard between NE 50th street and NE 70th street, internationally renowned for its unique mid-century modern style architecture, is home to many old buildings that have been lovingly restored to their old glory to house some of Miami's best restaurants.
But we're not just talking about run-of-the-mill choices. Here, dining establishments represent a significant mix of all kinds of cuisines.
Think Italian, Indian, French, Japanese, New American, Mexican, and Mediterranean dishes, etc., and a generous lineup of diners that serve classic and hearty American staples such as grilled cheese sandwiches, hamburgers, and chicken strips.
A mini-version of Miami's melting pot of culinary cultures, if I may say so myself.
If good food is something that tickles your fancy, read on and get insider tips for the best-ever dining experience yet!
Here are the Top 5 Eats to try while you're here. (in no particular order)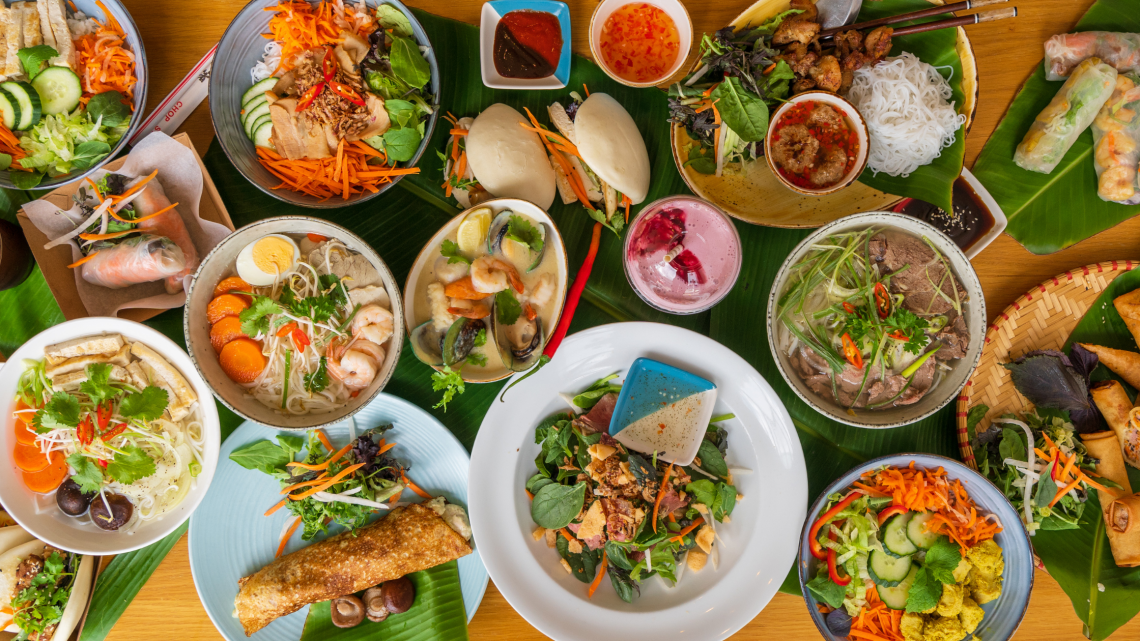 7100 Biscayne Blvd, Miami, FL 33138
✅ Takeout - ✅ Dine-in - ✅ Delivery
Offering an extensive menu of shareable plates that capture the soulfulness and passion behind precious family-rooted recipes, Phuc Yea is spearheaded by its owners, chef Cesar Zapata and his partner Aniece Meinhold, who have found a permanent home in MiMo.
Inspired by their Vietnamese heritage and third Coast culinary roots, the two have come up with Phuc Yea, which started off as one of Miami's first dining pop-ups and has grown into one of the neighborhood's go-to for delicious Vietnamese traditional fare AND uniquely Texan specialties that fuse Cajun and Vietnamese flavors.
At Phuc Yea, guests are invited to marvel at Biscayne's blossoming Mimo District, embrace 90's hip-hop and street-cool music, and enjoy Cesar's version of Viet- Cajun cuisine - a lively mash-up of fresh and colorful Vietnamese ingredients pumped up with spicy, bold Cajun flavors.
The famous restaurant is generally seafood-driven, so if you're into Asian cooking, seafood, or trying something different, it's the best place to dine on Upper East Side.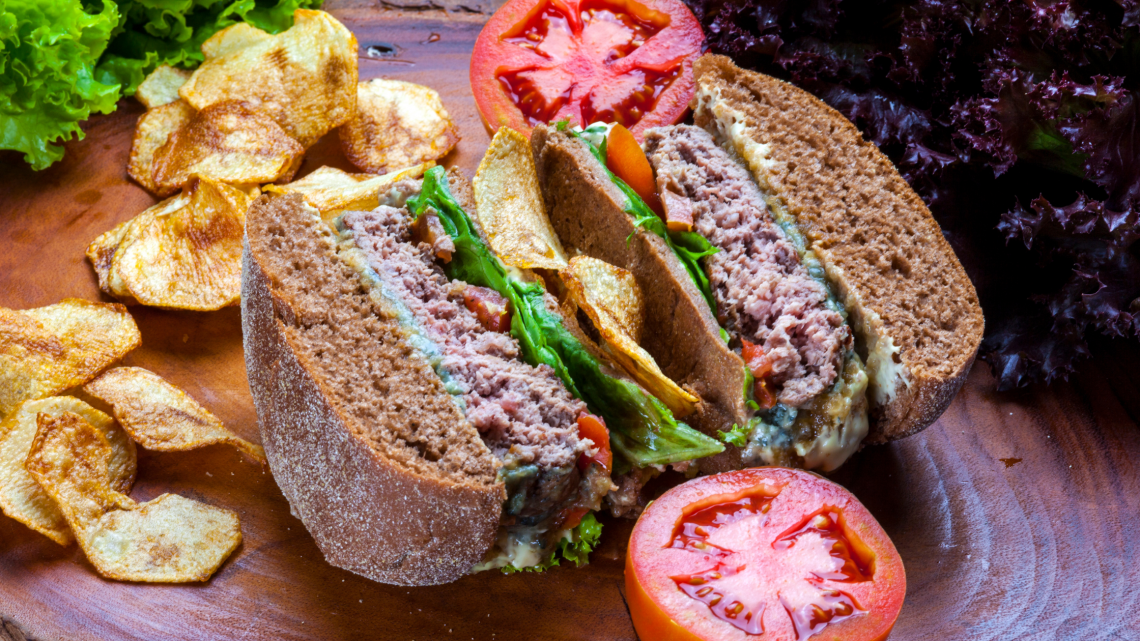 8601 Biscayne Blvd Miami Upper East Side Miami, FL 33138
✅ Takeout - ✅ Dine-in - ✅ Delivery - ✅ Outdoor Dining
Owned by Chef John Gallo, driven by a passion for quality, Pinch Kitchen is an adventurous restaurant that features contemporary American New fare based on a simple philosophy: "When quality is paramount, compromise is not an option."
In fact, you can see this dedication through their selection of boutique wines and craft beers to their farm-to-fork home-grown vegetables.
Whether you're craving something vegan or a hearty meal with a bottomless Mimosa, their menu will impress!
Try their crafted food dishes like K-town Guac, Ceviche, PEI Mussels, Skirt Steak, Wild Calamar, Organic Chicken, daily fish specials, rotating pasta dishes, or their famous Pinch burger, to name a few.
This throwback restaurant with an open kitchen, cozy vibe, and eclectic decor is tough to beat.
Don't miss the opportunity to wine and dine at Pinch Kitchen whenever you're in Upper East Side!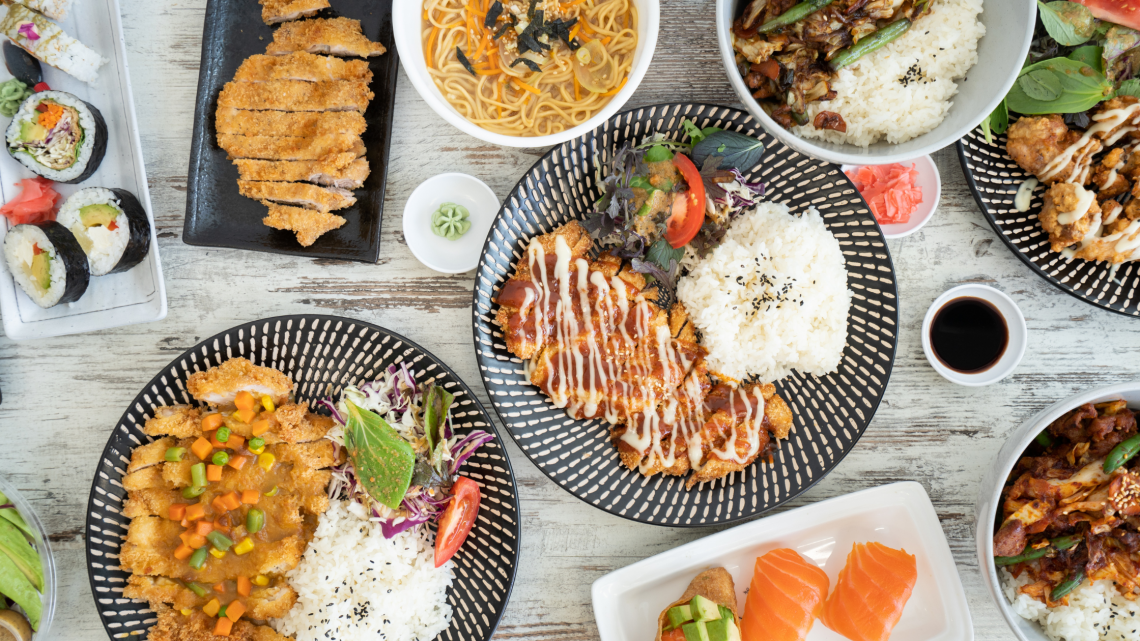 7232 Biscayne Blvd, Miami, FL 33138
✅ Dine-in - ✅ Takeout - ✅ Delivery - ✅ Outdoor Dining
Are you down for some sushi, sake, and tapas?
If you are, there's no better place to go than at Upper East Side's Moshi Moshi!
Established in 1997, Moshi Moshi has been a staple to Miami's lively customers, welcoming everyone to their fun, casual food spot for over two decades.
The famous Japanese restaurant offers a menu that caters to all walks of life and palates, their name itself, Moshi Moshi, is a traditional Japanese greeting that appropriately reflects the warmth and hospitality bestowed on all those who stumble upon the late-night sushi spot.
It's the best restaurant to spend your after-hours, especially after painting the town red with the gang!
Treat yourself to traditional Japanese dishes like sushi, sashimi, fried rice, ramen, and teriyaki dishes, including fun surprises like homemade ceviches and tiraditos reflecting Miami's diverse cultural palette.
Their extensive list of Izakaya-style appetizers from the kitchen and sushi bar range from the ordinary to the extraordinary – using only the highest quality fish, fresh vegetables, and wagyu beef.
You can't miss that, right?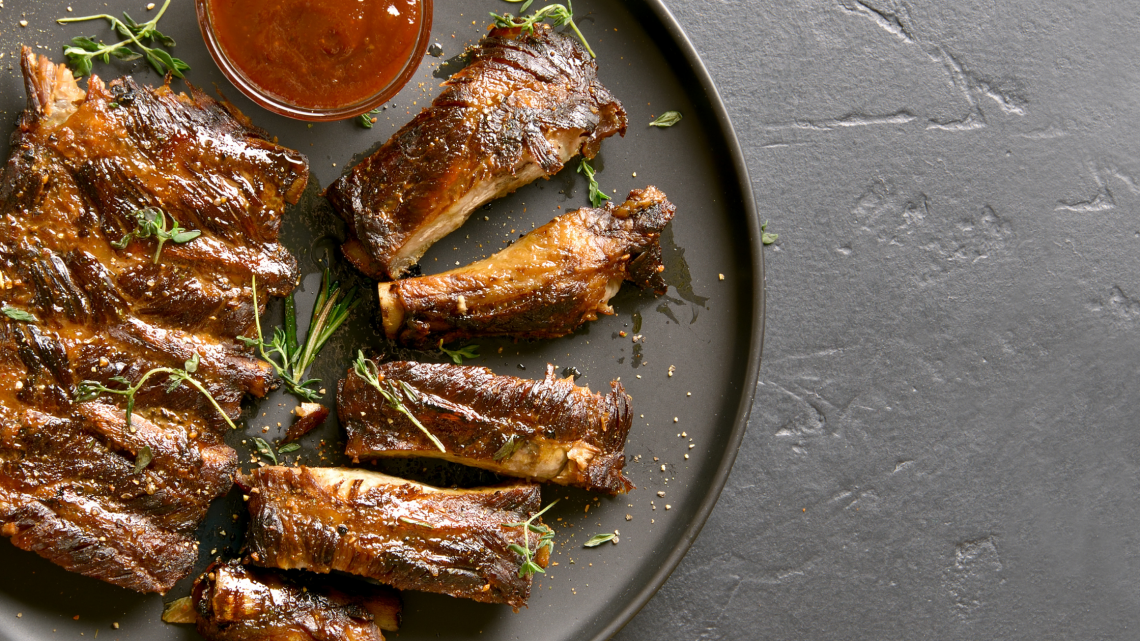 6730 Biscayne Blvd, Miami, FL 33138
✅ Takeout - ✅ Dine-in - ✅ Delivery
A small restaurant in the historic MiMo district of Miami, Blue Collar is a casual neighborhood spot serving food from scratch for people who like to eat, especially those fond of traditional American cuisine.
The famous MiMo food spot offers a daily rotation of braised dishes, parmesans, ribs, and an unprecedented variety of vegetables.
It's often where Upper East Side locals and tourists go for a home-cooked meal.
Settle into a warm plate of shrimp & grits or tear through the resto's celebrity namesake sandwich, The Corben, with braised brisket, latkes, and 'meat juice'-- no matter which route, you'll always end up winning at Blue Collar!
Other menu highlights include pork and beans with a runny egg and toast, fried smoked gouda, a dry-aged cheeseburger, and a unique veggie spread where guests are invited to pick four items and make their own veggie plate.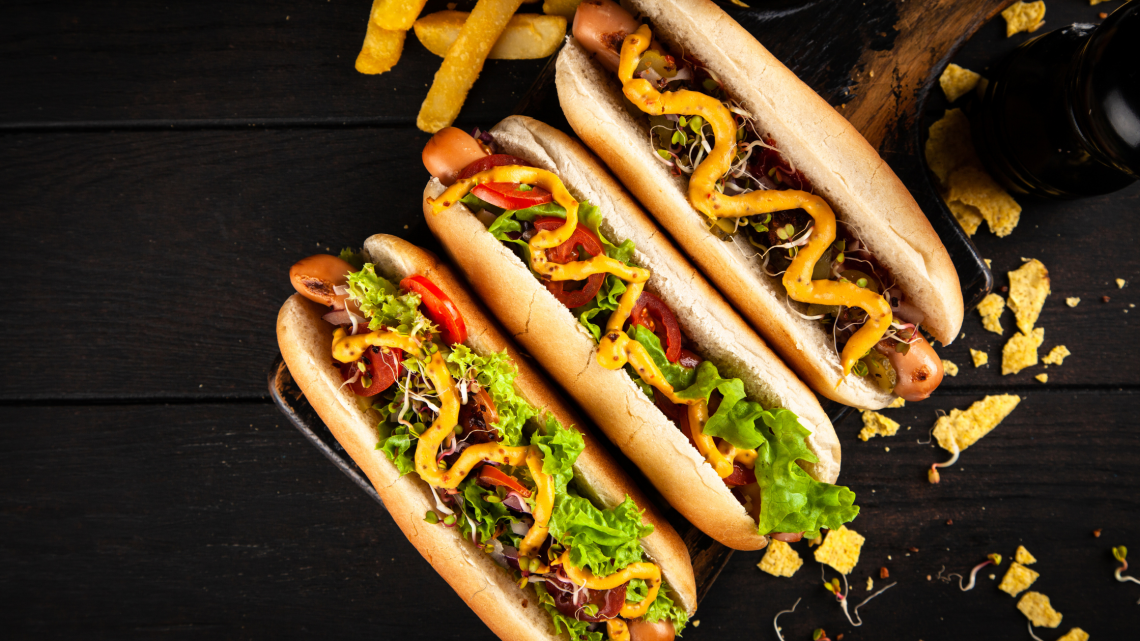 7030 Biscayne Blvd Miami, FL 33138
✅ Takeout - ✅ Dine-in - ✅ Delivery
For some good 'ole fashioned American grub (or food that you can eat to-go), look no further than Dogma Grill, an Upper East Side staple since the early 2000s.
Featuring an array of classic big city-style sandwiches, grilled franks, burgers, and chicken, Dogma serves your meal fresh off the grill-- letting you sample regional varieties of sausage and bun combinations in the country at an affordable price!
I don't know about you, but anything in a bun slobbered with mixed condiments is always a YES for me!
See and be seen at Dogma Grill and try favorites like their Chicago dog, brimming with all the right elements down to the neon green relish.
Meanwhile, their Tropicale is a tribute to Miami's favorite Colombian-style "Perros."
Get all this deliciousness along with Wisconsin brats, Cleveland Polish boys, and many more!
Indeed, Dogma Grill is a perfect spot to bring a homesick out-of-towner to Upper East Side!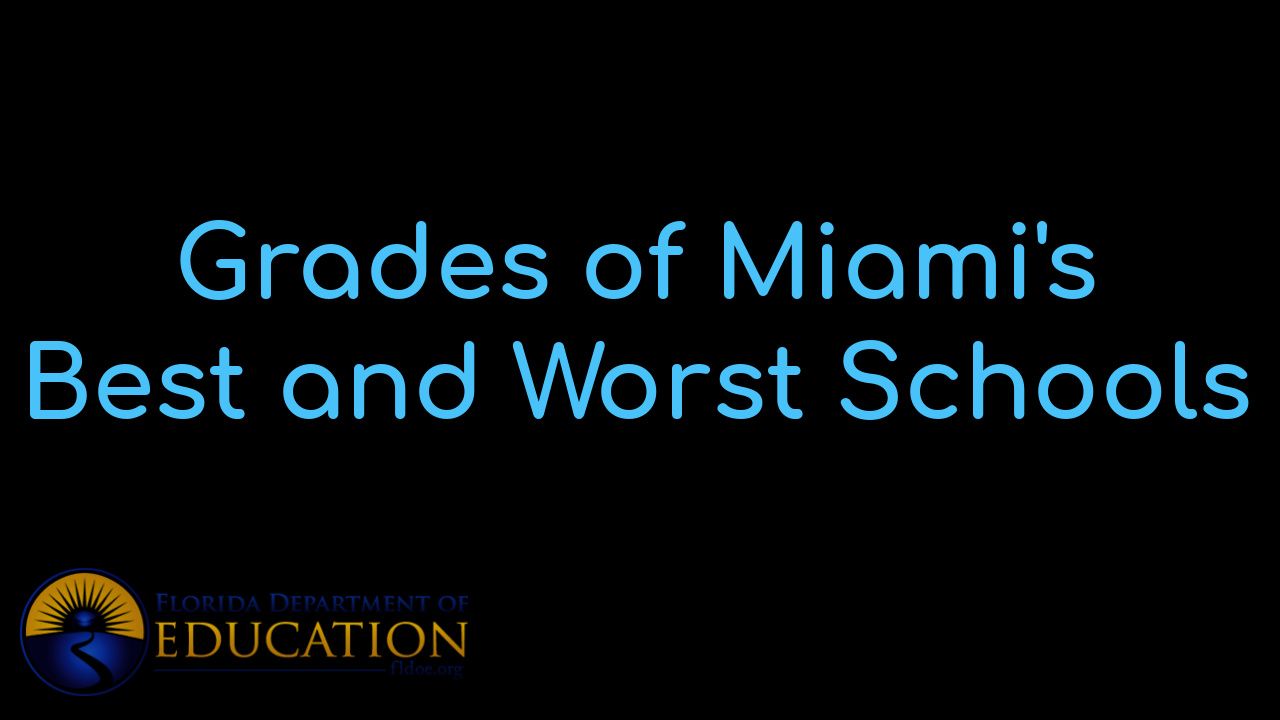 View Miami's BEST schools and the individual grades that each school received. Besides vie...

"Our home, priced at $1,225,000 was on the market for ONE YEAR with a local realtor without any offers...... the team sold it in 34 days at a price we were very happy with."
- Alicia Sandoval
"His high-end, digital marketing for sellers is truly cutting-edge and worlds ahead of the competition. Amit also offers hands-on buyer services that are the best you will find in the Coral Gables area. Hire him for all your real estate needs!"
Who are we?
We are the ALL IN Miami Group out of Miami.
We are Colombian, Filipino, Cuban, German, Hispanic, Indian, Syrian, and American.
We are Christian, Hindu, and Jewish.
We are many, but we are one.
We sell luxury homes in Miami, Florida.
Although some of our clients are celebrities, athletes, and people you read about online, we also help young adults find their first place to rent when they are ready to live on their own.
First-time buyers?
All the time!
No matter what your situation or price range is, we feel truly blessed and honored to play such a big part in your life.