Top 5 Places to Eat in Tamiami
While the suburb of Tamiami generally goes unnoticed by seasoned travelers and even longtime Miami residents, there's one thing about the community you just CAN'T let fly by-- its food scene!
One of Florida's largest census-designated suburbs, nestled amid a bustling metro Miami, Tamiami is one of Miami's destinations that deserve more credit.
Indeed, it's more than its famous roadway, Tamiami Trail, which connects Tampa and Miami, helping Florida's rapid development significantly.
The neighborhood has a distinct offering that not many Miami communities have-- peaceful streets, close to non-existent throngs of beach-going crowds, and a simple Miami lifestyle.
And did I mention Tamiami has an AWESOME array of restaurants too?
While the food varies from the usual world-class culinary experience that Miami neighborhoods usually have, Tamiami is known to deliver incredible Latin American food spots, including delicious cuisines like Cuban, Colombian, Chilean, Salvadoran, and Mexican!
Oh, and don't forget, the quaint suburb is nearby a few more Miami communities, so food tripping isn't limited to just Tamiami while you're here.
Get your tastebuds and your tummies ready!
Here are the Top 5 Eats to try while you're here. (in no particular order)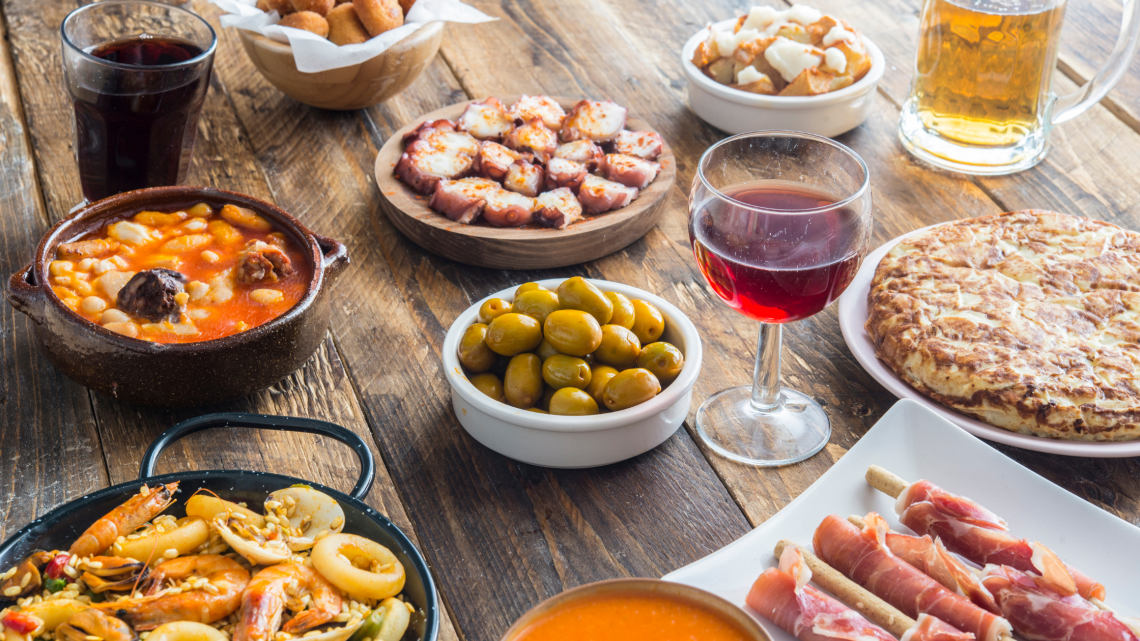 13695 SW 26th St, Miami, FL 33175
✅ Dine-in - ✅ Takeout - ✅ Delivery - ✅ Drive-through
A family-owned and operated restaurant, established in 1977 by the late Raul and Amelia Garcia, Islas Canarias boasts Cuban family recipes that have been preserved throughout the years, serving generations of Tamiami locals and tourists with the same quality service, delicious food, and attention to detail as its founders.
Come to the famous Cuban food spot and savor your meal amid a casually elegant atmosphere inspired by the European architecture of the 1950s of Cuba, in the presence of their friendly personnel ready to lend a hand and give top-notch customer service.
That, complimented by delicious Cuban and Spanish fare, is enough reason to come back for MORE.
Enjoy restaurant faves like half-chicken with mojo, oxtail stew, and fried snapper, and see why their patrons are always hungry for hearty Cuban cooking-- only at Islas Canarias Restaurant!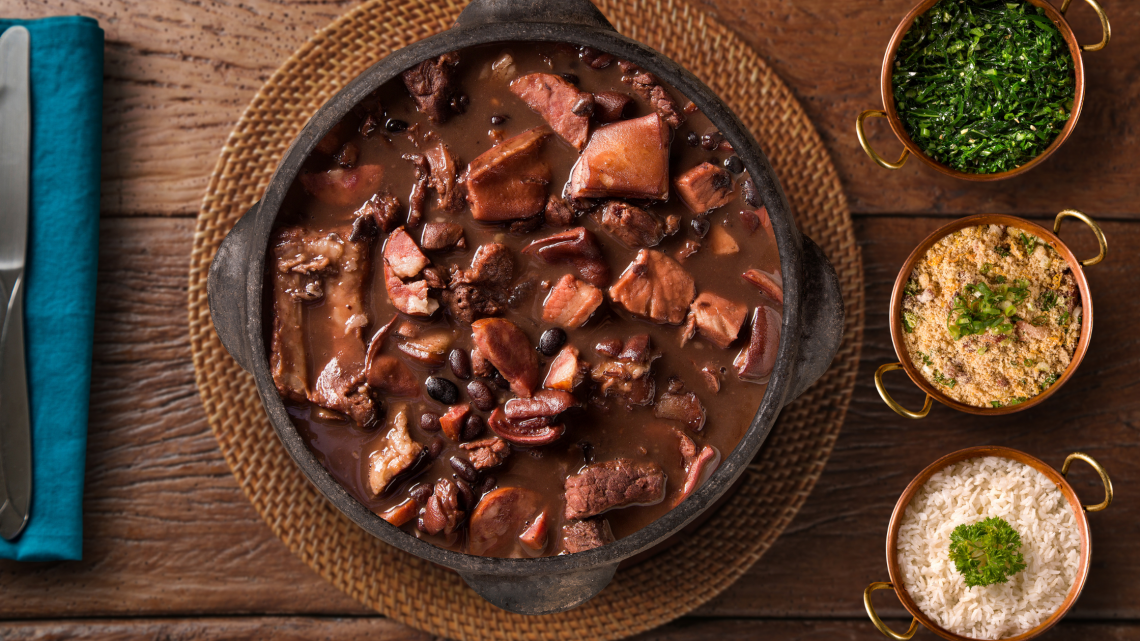 13800 SW 8th St, Miami, FL 33184
✅ Dine-in - ✅ Curbside pickup - ✅ Takeout - ✅ No-contact delivery
From their humble food truck beginnings to their highly-acclaimed chain of restaurants, El Toro Loco Churrascaria has become a hotspot to enjoy expertly butchered cuts by the Masters in The Art of Meat, not only in Tamiami but in several parts of Miami.
At this famous Miami Brazilian restaurant, diners will enjoy a menu that showcases an amazing selection of meats, including premium meats like SRF American Wagyu Gold Edition, A5 Japanese Wagyu, lamb, pork, and poultry, side dishes, desserts, and more.
You're sure to have an exquisitely luxurious experience with their In-House curated Dry Aged Beef featuring a robust and rich flavor profile, cooked using a Brazilian charcoal grill to perfectly sear the meats to each guest's desired temperatures.
Aside from signature and luxury meats, El Toro Loco Churrascaria offers sandwiches, burgers, salads, and craft cocktails to enjoy on a Saturday night out in town!
Indeed, each visit will exceed the last!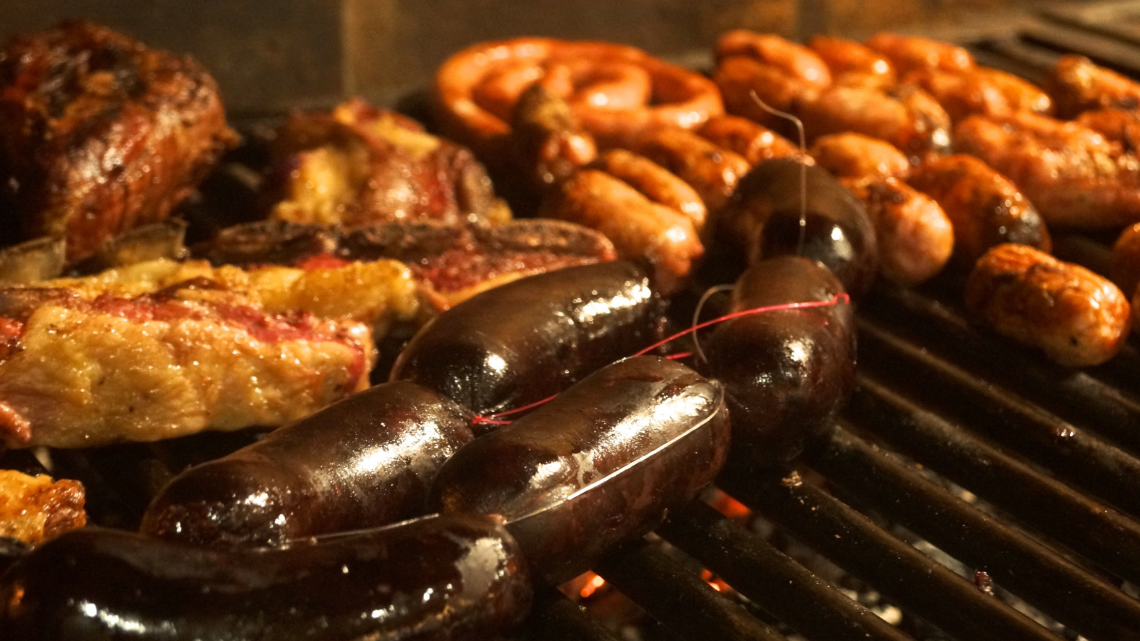 Rincon Porteno Argentinian Grill and Pasta
12214 SW 8th St, Miami, FL 33184
✅ Dine-in - ✅ Curbside pickup - ✅ Takeout - ✅ Delivery
Say hello to Rincon Porteno Argentinian Grill and Pasta, a family-owned Italo Argentinian Restaurant offering Tamiami locals and visitors a combination of Steakhouse and Pasta to please every taste.
The famous neighborhood food spot promises to use the absolute best cuts for your meal, leaving a rich, tender taste that makes you come for more, in addition to a wide array of pasta dishes that perfectly complement your choice of grilled meat.
Indeed, the taste of the finest ingredients they use for their cheeses, tuco sauce (ragu), estofado (stew), and a touch of oregano and basil herbs makes every dish fabulous-- and you can only find it all here at Rincon Porteno!
Indeed, a great Argentinian-Italian restaurant at such an unlikely shopping plaza!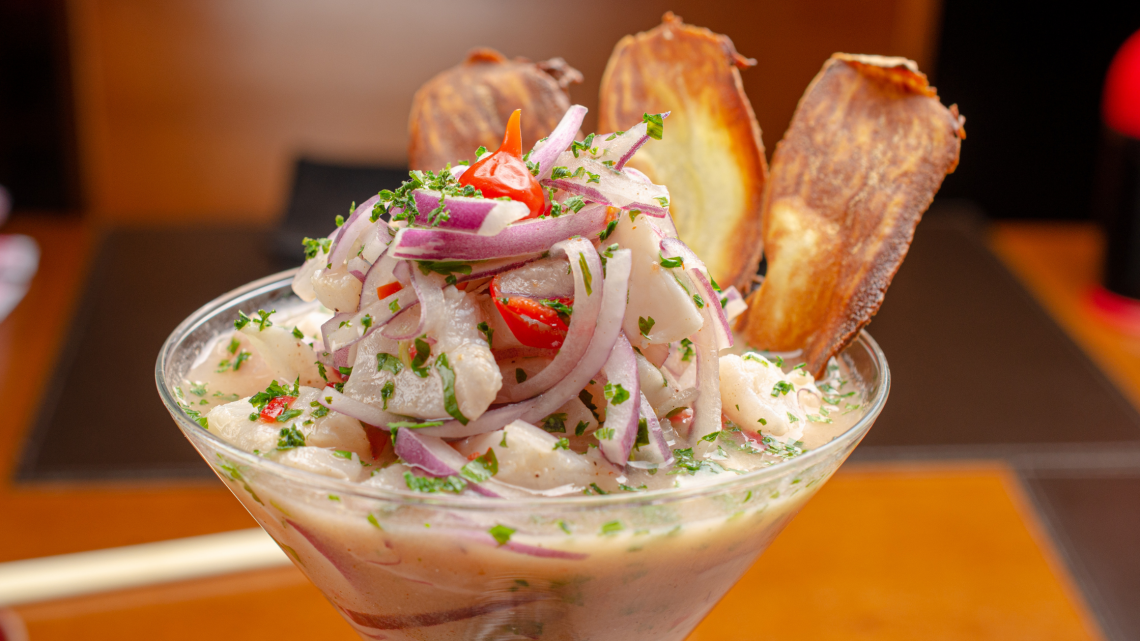 14690 SW 26th St, Miami, FL 33175
✅ Dine-in - ✅ Curbside pickup - ✅ Delivery - ✅ Takeout - ✅ Outdoor Dining
Serving your favorite Cuban, Korean, and Peruvian-inspired dishes in generous portions, Finka Table & Tap is a nearby restaurant worth the visit, especially if you're traveling with friends and dining in a group.
From their appetizers and entrees down to their unique desserts, Finka's menu highlights delicious eats, tap beers, and handcrafted drinks that will satisfy you beyond compare!
Dishes you should try include the ceviche with plantain rounds, japchae noodles, and an Islas Canarias croqueta topped pizza.
Pair a hearty meal with a quirky-named cocktail made with herbs and spices from its vertical garden, and savor the memorable experience.
Once you dine at Finka, we're sure you'll be coming back for more!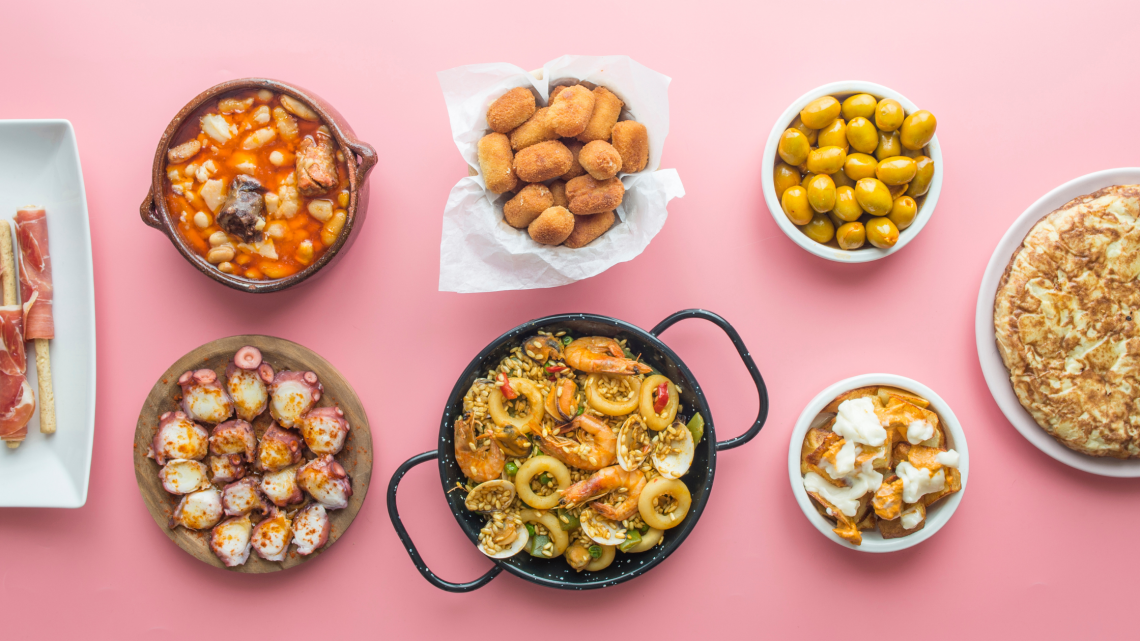 13202 SW 8th St, Miami, FL 33184
✅ Dine-in - ✅ Delivery - ✅ Takeout
If you've heard about Tamiami's Sancho Restaurant, let me give it to you straight.
All the rumors you've heard about the famous Spanish restaurant are TRUE.
It's, indeed, just the perfect spot to visit if you're craving plates of good meat and authentic Spanish food at once!
Offering a menu of hot and cold tapas, soups, hearty salads, Paella (a Spanish favorite!), fish and seafood, and loads of meat, Sancho is the first on diners' lists when looking to drink and dine with the gang.
Who has an entire menu section dedicated "for the boys?"
And that's not even half of it!
Have you seen their extensive wine menu?
Treat yourself to exceptional food and customer service during your Tamiami vacation-- choose Sancho Restaurant, and I promise it won't disappoint!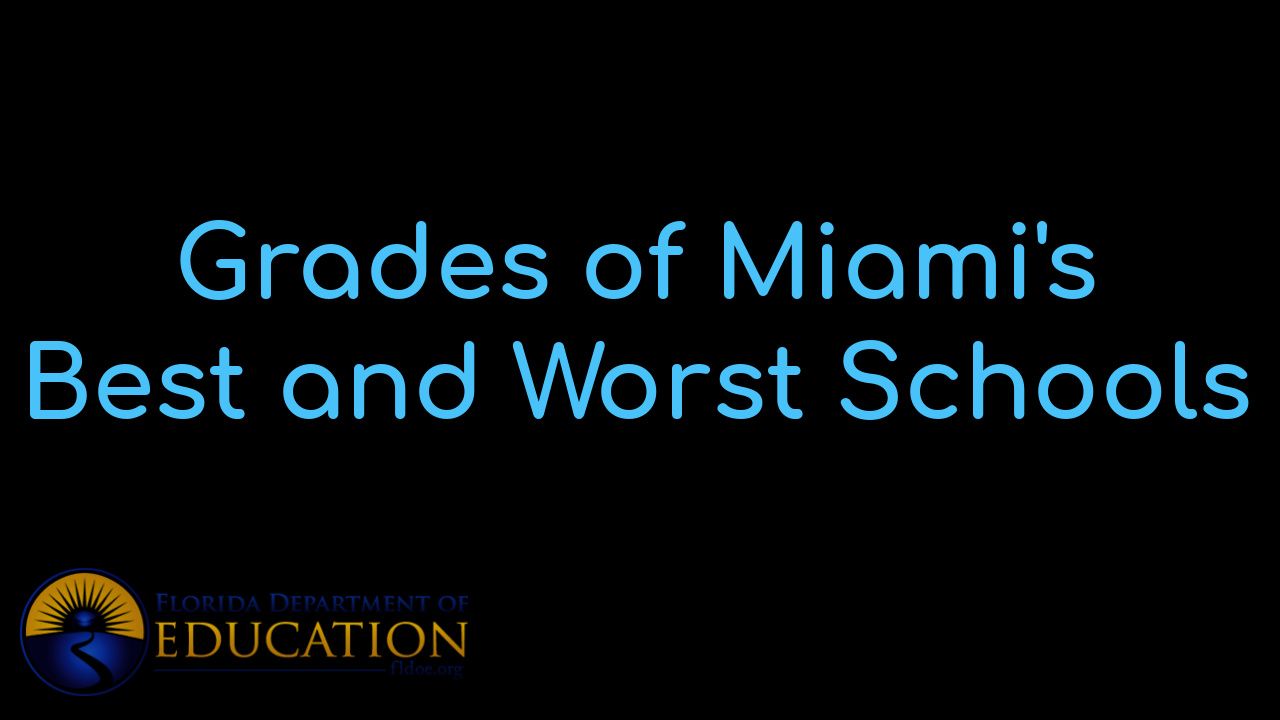 View Miami's BEST schools and the individual grades that each school received. Besides vie...

"Our home, priced at $1,225,000 was on the market for ONE YEAR with a local realtor without any offers...... the team sold it in 34 days at a price we were very happy with."
- Alicia Sandoval
"His high-end, digital marketing for sellers is truly cutting-edge and worlds ahead of the competition. Amit also offers hands-on buyer services that are the best you will find in the Coral Gables area. Hire him for all your real estate needs!"
Who are we?
We are the ALL IN Miami Group out of Miami.
We are Honduran, Filipino, Puerto Rican, Cuban, German, Hispanic, Indian, Syrian, and American.
We are Christian, Hindu, and Jewish.
We are many, but we are one.
We sell luxury homes in Miami, Florida.
Although some of our clients are celebrities, athletes, and people you read about online, we also help young adults find their first place to rent when they are ready to live on their own.
First-time buyers?
All the time!
No matter what your situation or price range is, we feel truly blessed and honored to play such a big part in your life.