Top 5 Places to Eat in Sunset Harbour
While most tourists look to South Beach for places to dine in, in-the-know travelers and locals have Sunset Harbour's flourishing food scene to satisfy their cravings, a little neighborhood that has become a buzzing hot spot for some of Miami's most talented chefs!
A tiny but affluent district where you can live, work and play on repeat, Sunset Harbour is among Miami Beach's prime neighborhoods.
It boasts a perfect location in Biscayne Bay, within the trendy South Beach area, and is a budding hub for leisure, dining, shopping, and wellness around Miami Beach.
Certified food-natics will be happy to know that aside from the area's already impressive list of eclectic restaurants, Sunset Harbour shines a spotlight on inventive new eateries joining the scene!
I'm telling you, it's an explosive world-class dining scene waiting to happen!
Discover where Miami Beach locals break bread in this trendy neighborhood-- it's always fun uncovering new and go-to eats in Sunset Harbour!
Here are the Top 5 Eats to try while you're here. (in no particular order)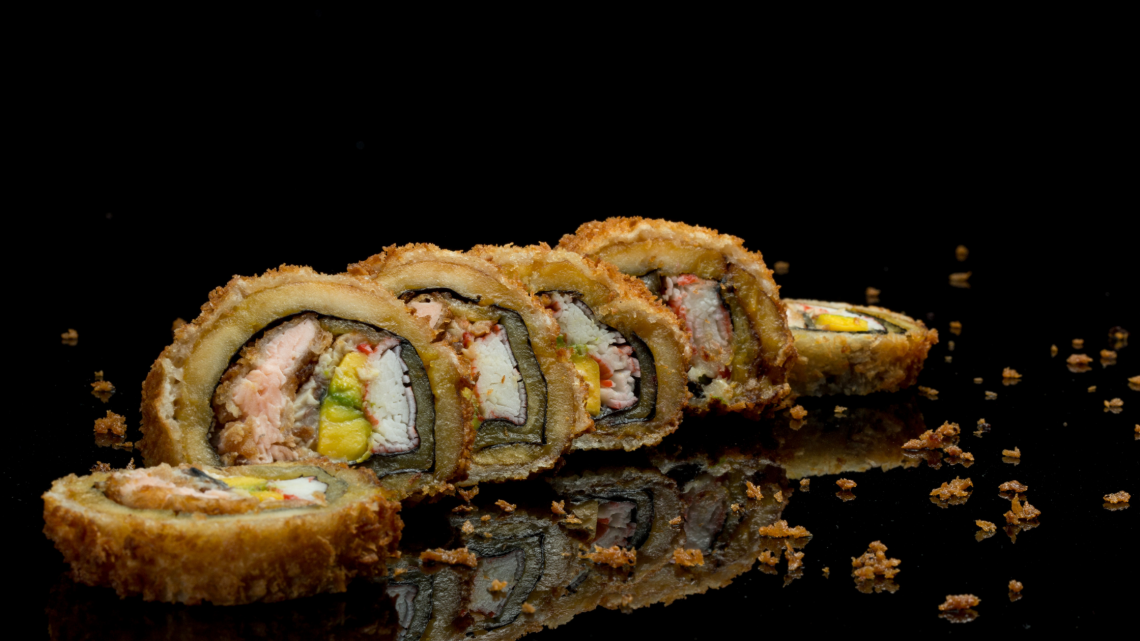 1784 West Ave, Miami Beach, FL 33139
✅ Dine-in - ✅ Takeout - ✅ Delivery
For a unique sushi experience in Sunset Harbour, come to Sushi Garage, and enjoy delicious Japanese fare with a distinct Miami twist.
Order everything from sushi and hand rolls to tempura dishes, different varieties of grilled fish, noodles, soups, and salads made with locally sourced ingredients.
Started by the same unstoppable team behind nearby Lincoln Road's Juvia, this neighborhood spot fuses good food with trendy vibes – and it's in an old auto repair shop.
And did I tell you that Sushi Garage has tacos too?
Talk about a fusion of sorts!
Grab a delicious meal at Sushi Garage, and don't forget to order a mochi dessert for dine-in or to-go.
The famous Japanese food spot also offers cocktails, beers, and wine by the bottle or glass that you can partner with your food for the complete experience!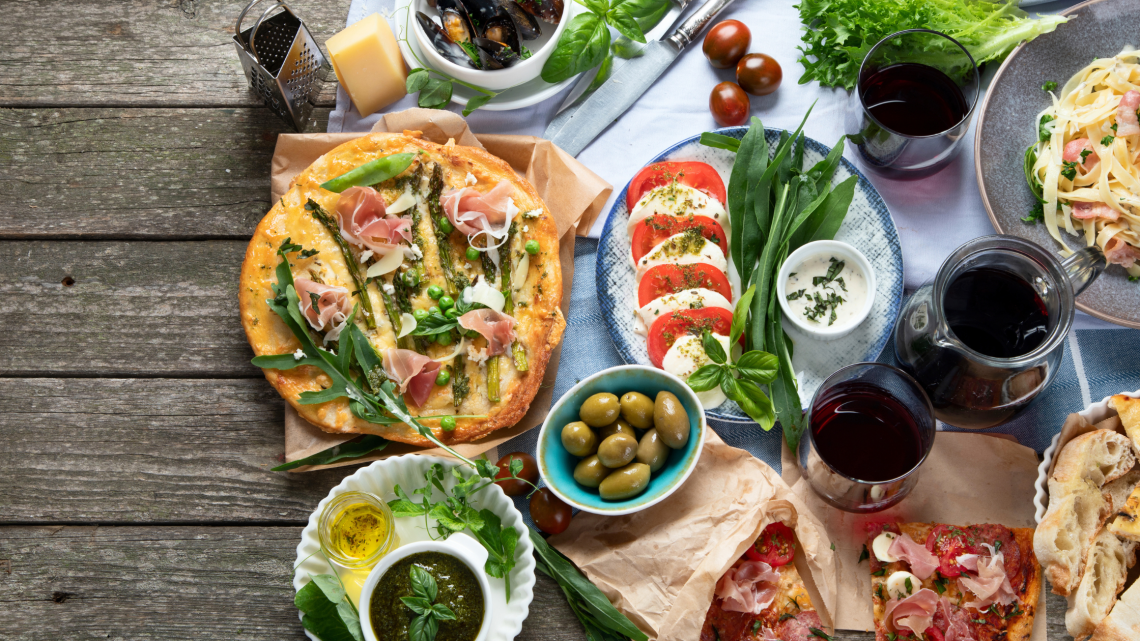 1418 20th St, Miami Beach, FL 33139
✅ Dine-in - ✅ Outdoor seating - ✅ Curbside pickup - ✅Delivery
Casa Isola Osteria is Jose Mendin's latest creation, an Italian food spot with a nod to his roots.
The popular restaurant has taken over the former Pubbelly space in Sunset Harbour, a homey space that features hearty dishes from chef Santo Angello's childhood.
Treat yourself to dishes like Prosciutto bread with Parmesan Honey Butter, burrata Panzanella, veal chop parmigiana, braised lamb Bolognese, and short rib taleggio cheese ravioli.
The abundance of Italian food choices always puts Casa Isola Osteria on every traveler's must-try food list.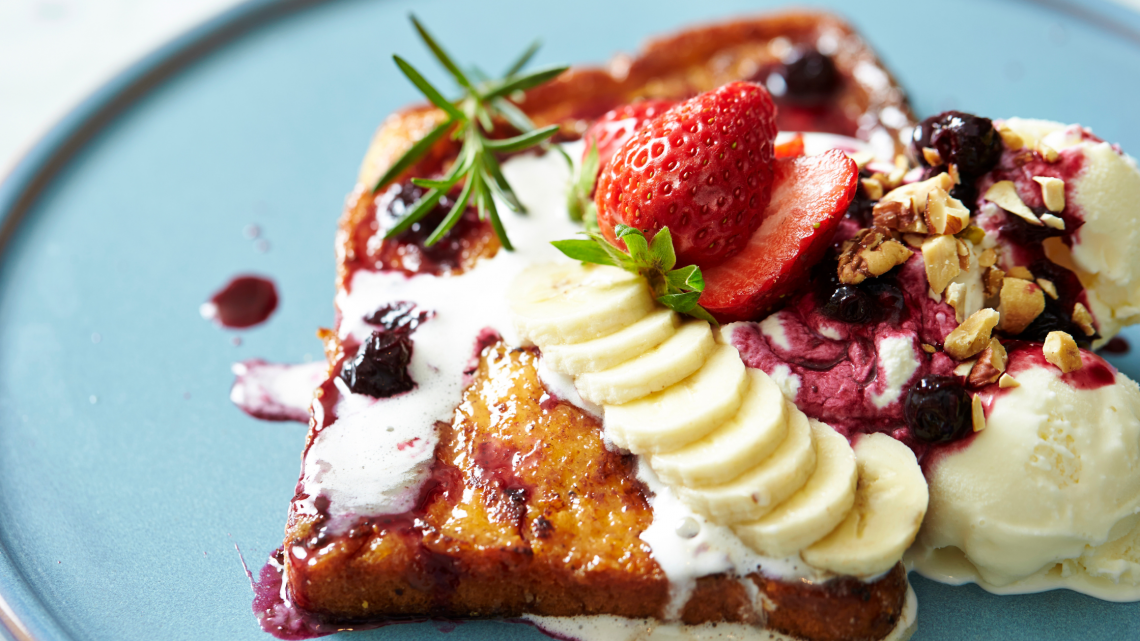 1855 Purdy Ave, Miami Beach, FL 33139
✅ Dine-in - ✅ Takeout - ✅ No-contact delivery - ✅ Curbside pickup
Famous for award-winning desserts that have been praised by Oprah Winfrey herself, Icebox Cafe is a sweet tooth's kryptonite.
But don't ever think that the offerings at this stylish spot are limited to the pastry counter!
Icebox offers brunch dishes, including the crowd's fave, guava-filled French toast and latke, and eggs!
They've also got a lunch and dinner menu that boasts dishes like veggie fritters, vegan bowls, wraps, and enough salads and entrées to appease a wide variety of palates!
Treat yourself to cakes, pies, cookies, and more at Icebox Cafe, and see why this sensational Sunset Harbour food spot is earning praises everywhere!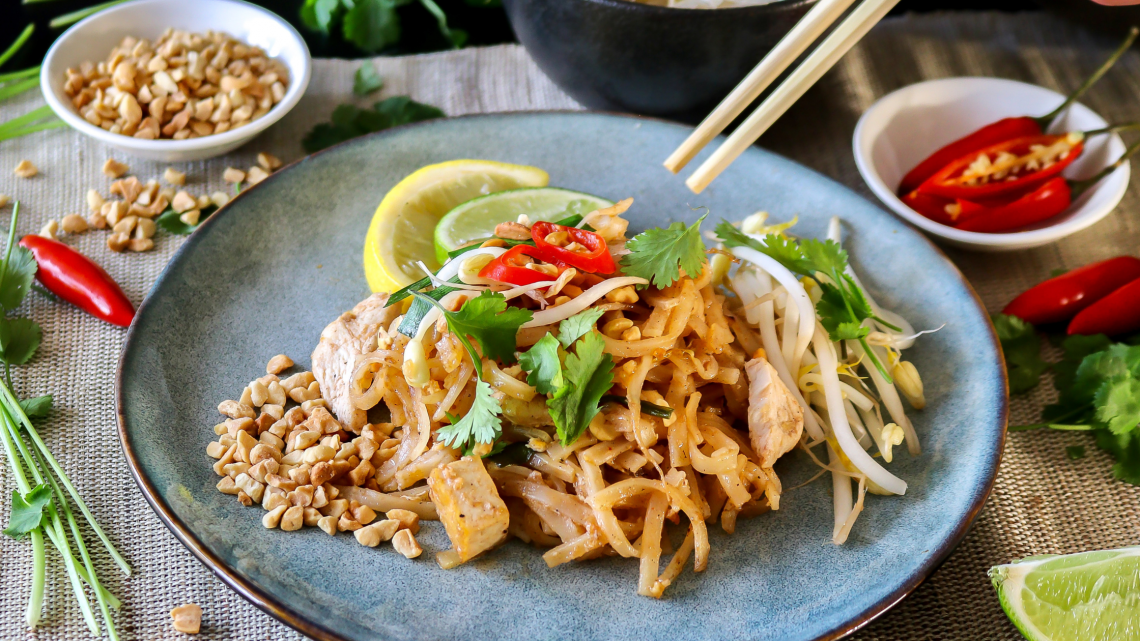 1854 Bay Rd, Miami Beach, FL 33139
✅ Dine-in - ✅ Takeout - ✅ Delivery - ✅ Outdoor Dining
For another spin on Asian cuisine, NaiYaRa is all the rage. It offers a glamorous take on traditional Thai food, serving up options like Pad Thai, taki taki rolls, Wagyu sliders, and much more.
Known to regulars as Chef Bee, NaiYaRa's Piyarat Potha Arreeratn incorporates his Thai roots with his sushi chef background at top spots like Nobu to offer the best of both cuisines at his own famous Asian food spot.
We're talking about award-winning menu items like lemongrass soup, pad thai, curry dishes, sparkling-fresh sushi, and sashimi!
For diners out to splurge, there's also a signature nigiri you can get by piece, featuring choice seafood like bluefin tuna belly, sea urchin, caviar, black truffle, and gold flakes into one decadent bite.
Are you feeling a little thirsty for anything BUT water?
NaiYaRa's got you!
Just order any cocktail drink from their refreshing menu to pair with the cuisine, and you've got yourself a perfect night out in Sunset Harbour!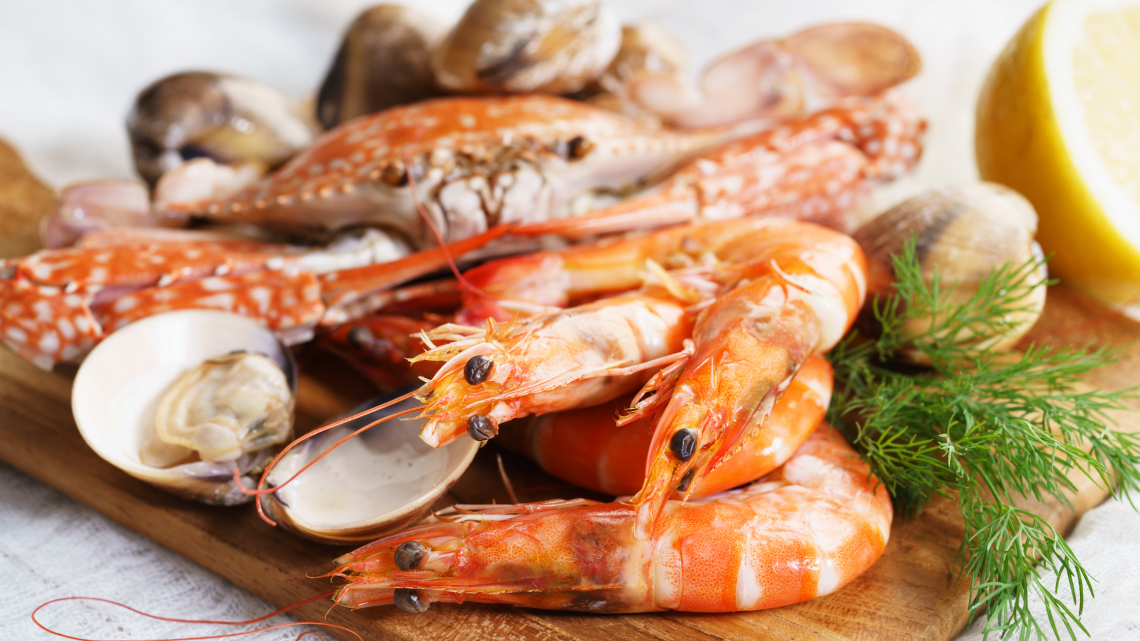 1787 Purdy Ave, Miami Beach, FL 33139
✅ Dine-in - ✅ Takeout - ✅ Delivery - ✅ Curbside pickup
Named after wooden stilt houses just off the coast, Stiltsville Fish Bar is a Florida-inspired restaurant that has seamlessly nestled into the relaxed Sunset Harbour vibe.
Boasting a menu that features fresh, local seafood with Florida-inspired ingredients and preparations, Stiltsville draws seafood lovers with its impressive daily-catch display-- a fish on ice in a giant white clawfoot tub, displayed at the entrance for all to see.
But it's not the only thing that keeps them engaged!
Their raw bar offerings of small plates, salads, and large plates will make any pescatarian salivate.
Now, if you're big on meat, there's a spot for you at Stiltsville-- a big surf 'n' turf burger topped with butter-poached lobster, to be exact!
Sounds amazing, don't you agree?
Go to Stiltsville for a weekend brunch and enjoy a bloody mary station and specials on bottles of rosé and champagne.
You'll never get a better deal than this!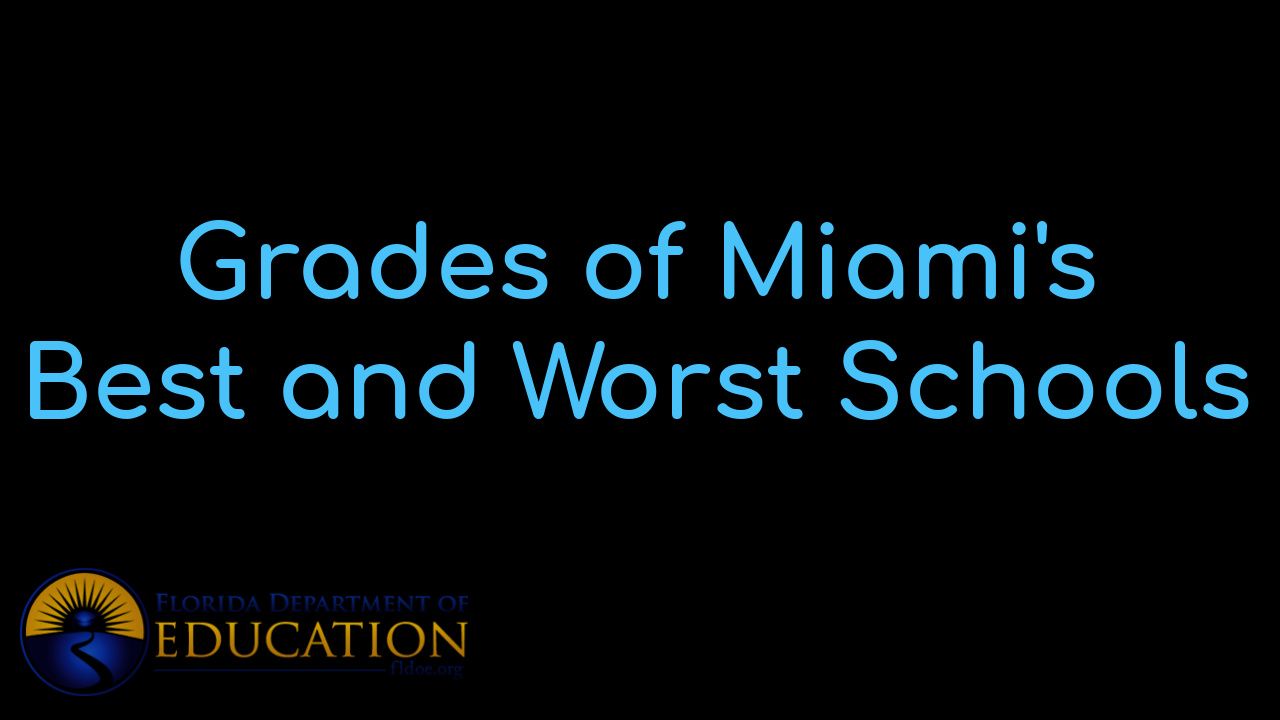 View Miami's BEST schools and the individual grades that each school received. Besides vie...

"Our home, priced at $1,225,000 was on the market for ONE YEAR with a local realtor without any offers...... the team sold it in 34 days at a price we were very happy with."
- Alicia Sandoval
"His high-end, digital marketing for sellers is truly cutting-edge and worlds ahead of the competition. Amit also offers hands-on buyer services that are the best you will find in the Coral Gables area. Hire him for all your real estate needs!"
Who are we?
We are the ALL IN Miami Group out of Miami.
We are Honduran, Filipino, Puerto Rican, Cuban, German, Hispanic, Indian, Syrian, and American.
We are Christian, Hindu, and Jewish.
We are many, but we are one.
We sell luxury homes in Miami, Florida.
Although some of our clients are celebrities, athletes, and people you read about online, we also help young adults find their first place to rent when they are ready to live on their own.
First-time buyers?
All the time!
No matter what your situation or price range is, we feel truly blessed and honored to play such a big part in your life.