Top 5 Places to Eat in South of Fifth
With the ever-vivacious South Beach taking Miami Beach by storm, it's no surprise that most tourists (and even locals) gravitate more towards the lively neighborhood when dining out, leaving less-famous communities like North Beach and South of Fifth covered in the dust.
Well, that's how their residents like it, anyway.
That said, it doesn't discount that South of Fifth--aka SoFi-- is home to a unique blend of dining options your palate will happily savor, some of which can only be found in this area!
In fact, "knowing" locals and tourists stay away from the tourist traps and head to South of Fifth for satisfyingly filling grub!
Food lovers, you know the drill!
If you're looking for a quiet night out in the town, with enough headspace for you to ACTUALLY enjoy your meal without the mostly chaotic SoBe scene hogging your attention, go a little more south and try these great concepts at South of Fifth!
Here are the Top 5 Eats to try while you're here. (in no particular order)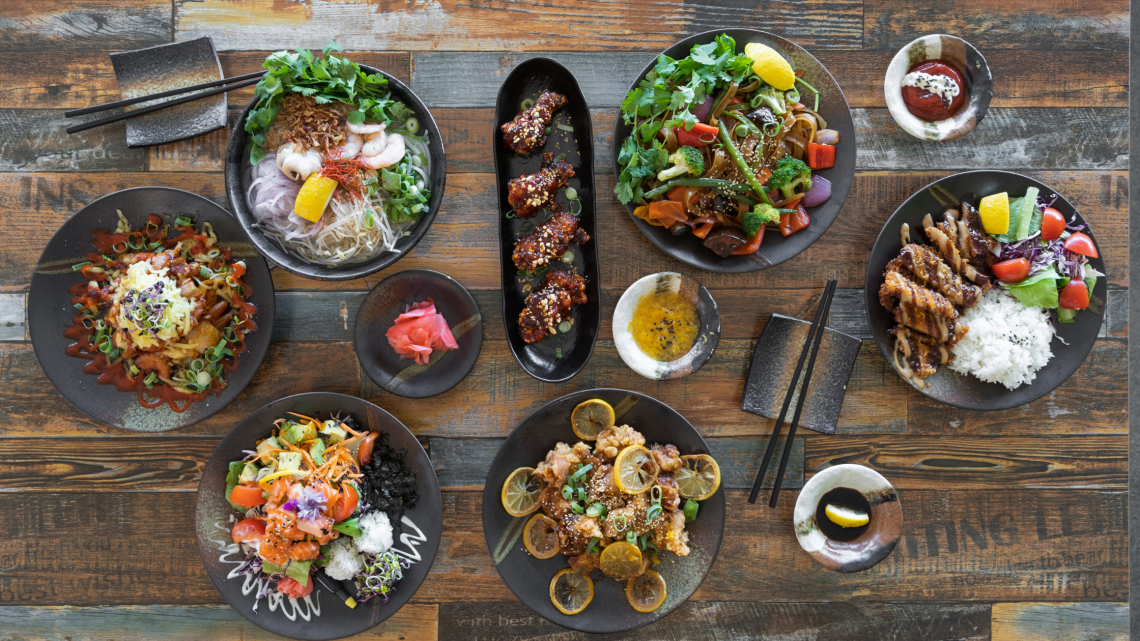 161 Ocean Dr, Miami Beach, FL 33139
✅ Dine-in - ✅ Takeout - ✅ Curbside pickup
Hold your horses!
Don't let their Ocean Drive location fool you-- Azabu Miami is FAR from being a tourist trap but a SoFi gem that will get your full attention.
Located inside Stanton Hotel, the Japanese restaurant offers classics like tuna crispy rice, shrimp tempura, and pork dumplings, along with more substantial plates such as branzino filet, king crab fried rice, and wagyu sirloin (served on a hot stone!).
And since their menu is as extensive as can be, Azabu's stellar service is there to guide you through it.
The good news is that most of their menu items are good for sharing, so you can order at least two to three plates per person for you to try more dishes at once.
They also have various tasting options that leave the big decisions to the chef if you still can't make up your mind.
For your drinks, be sure to try their cocktails, especially the highballs, which do a great job of showcasing some tasty Japanese whiskies.
Sake is also plentiful, as are Japanese beers— you won't go thirsty here at Azabu.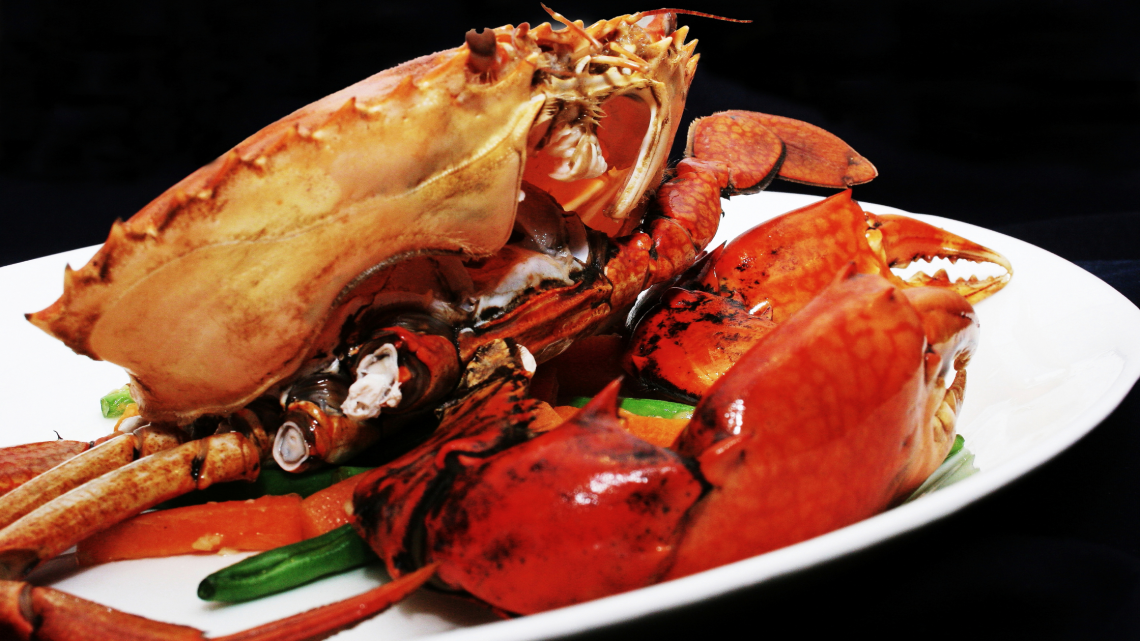 11 Washington Ave, Miami Beach, FL 33139
✅ Takeout - ✅ Dine-in - ✅ Delivery - ✅ Outdoor Dining
For more than 100 years, no visit to Miami has been complete without stopping at Joe's Stone Crab.
Yes, I'm not exaggerating!
Joe's Stone Crab Restaurant has been a SoFi household name for as long as anyone can remember!
Owned and operated by the 3rd and 4th generations of the original family, Joe's is steeped in tradition!
Boasting a top-notch staff, some of whom have been with the company for decades, Joe's has created a welcoming, warm atmosphere that brings valued customers coming back time and time again.
The delicious menu of seafood dishes helps their cause, with most ingredients coming from their own fisheries! Indeed, you get high-quality and fresh meals each time!
The Mussels and Stone Crabs are a must when you're here!
Other fun add-ons are their lobster mac & cheese and sea scallops.
And whatever you do, don't forget to order their Key Lime Pie!
You won't regret it!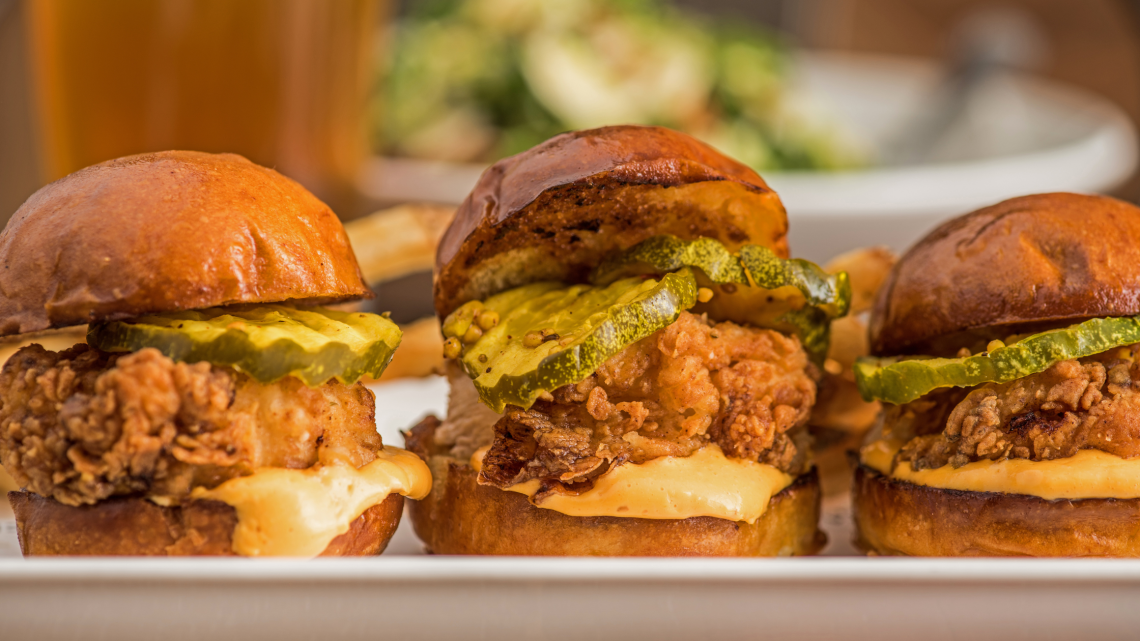 1600 Lenox Ave., Miami Beach, FL 33139
✅ Dine-in - ✅ Delivery - ✅ Drive-through - ✅ Outdoor dining - ✅ Takeout
With accolades from James Beard and Bon Appétit, Yardbird Miami Beach pays tribute to the craveable American classics that bring people together.
Boasting a menu that features delicious brunch, lunch, and dinner options, plus a curated cocktail program highlighting a dynamic collection of bourbons, Yardbird Table & Bar takes guests on a culinary journey of unapologetically indulgent dishes and heady bourbon cocktails.
Enjoy a modern take on Southern comfort of shared plates, craft cocktails, and critically acclaimed fried chicken!
Crowd favorites include shrimp & grits, chicken and waffles, lobster mac & cheese, and smoked ribs served under a glass dome with active smoke! Whatever brings you to yardbird, it sure will be a hardy delight.
Sunday brunch, craft cocktails, a great vibe, and delicious comfort food-- sounds like the perfect dine-out experience in Miami Beach, agree?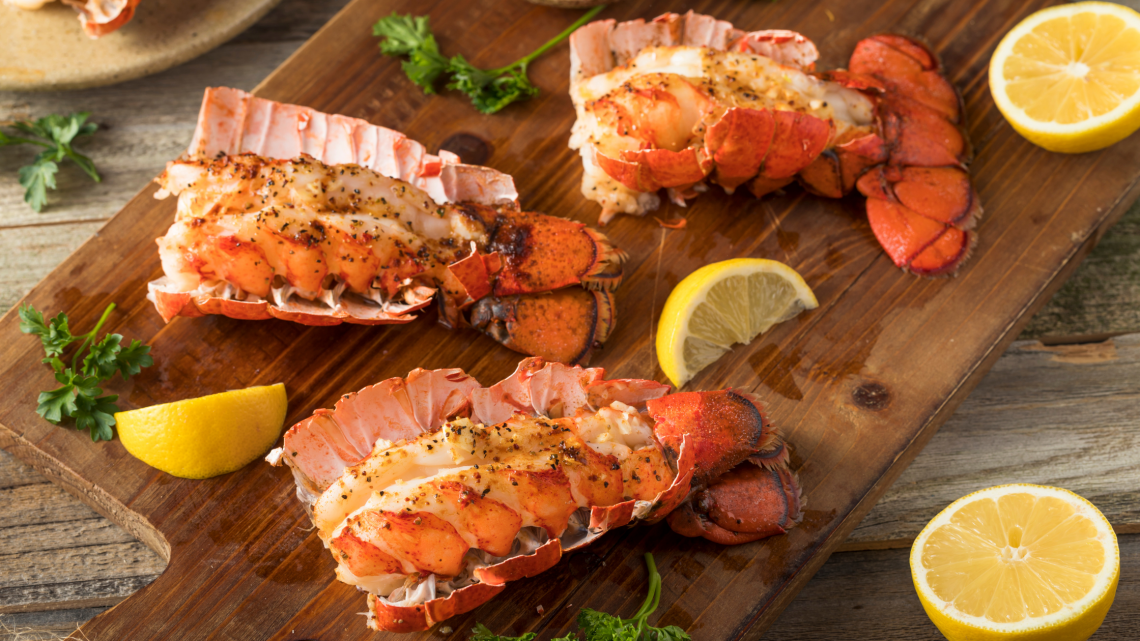 40 South Pointe Dr #104, Miami Beach, FL 33139
✅ Dine-in - ✅ Delivery - ✅ Outdoor dining - ✅ Takeout
If you're craving fresh seafood, look no further than The Lobster Shack, a food spot that goes above and beyond to provide something that other places fail to-- tremendous value.
Oh, but don't get me wrong.
Dining at The Lobster Shack isn't inexpensive, but it surely gives you your money's worth!
The South of Fifth spot offers guests seafood in all forms: raw bar, tacos, rolls, and platters.
With that varied menu, you may feel like they're risking the experience by doing too much, but not here at The Lobster Shack!
Whether you opt for a monstrous lobster cocktail with delicious house sauce, a three-cluster snow crab dinner, or a naked lobster roll (warm with butter), the quality is consistent across the board.
A fair warning-- don't eat with your eyes. Work your way through the menu and see how hungry you really are.
It's easy to order everything at once, but you may end up with leftovers for days, which is not necessarily bad, but it may keep you from coming to the restaurant for a while.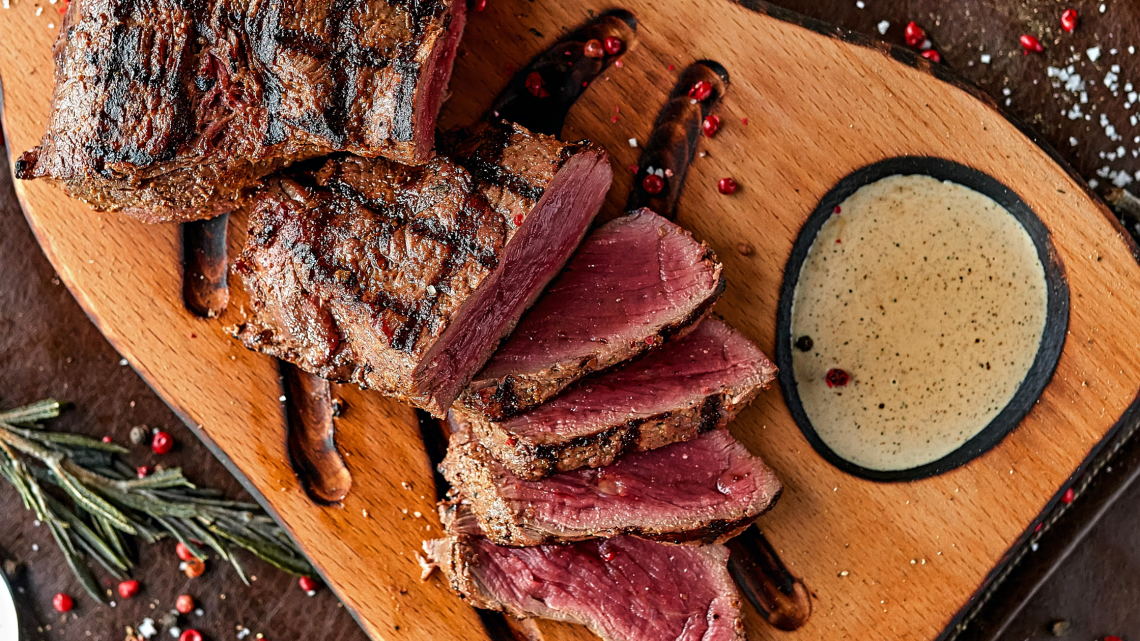 801 South Pointe Dr, Miami Beach, FL 33139
✅ Dine-in - ✅ Delivery - ✅ Outdoor dining - ✅ Takeout
Whenever in South of Fifth, it's inevitable to want to ante up the game every once in a while.
So, if you're looking to enjoy the classier side of life for the night, stop by RED, The Steakhouse.
Recently titled a "top 10 steakhouse in America" (among a myriad of other awards), their head chef Peter Vauthy is a significant influence on the benefit of Miami's food scene.
RED presents the classic steakhouse allure, but on a whole new level, with the sheer depth of its menu: from 40-day aged steak to free-range Veal Marsala, from Lobster Fra Diavolo linguine to Hudson Valley Foie Gras!
Think American steakhouse meets Mediterranean seascape.
RED also boasts an extensive menu of sides you'll love, like Truffle-Whipped Potatoes, Florida Creamed Corn, and Sauteed Vidalia Onions!
Every meal is like a rollercoaster ride-- exciting, satisfying, and unique.
Meanwhile, their drinks are as fine as any steakhouse' should be.
Apart from hundreds of available wines, some signature house-made cocktails include the Lychee Martini (fresh lychee, puree, and vodka), The Ritz (Hennessy, pomegranate, prosecco), and more!
It's not one to be missed, I tell you!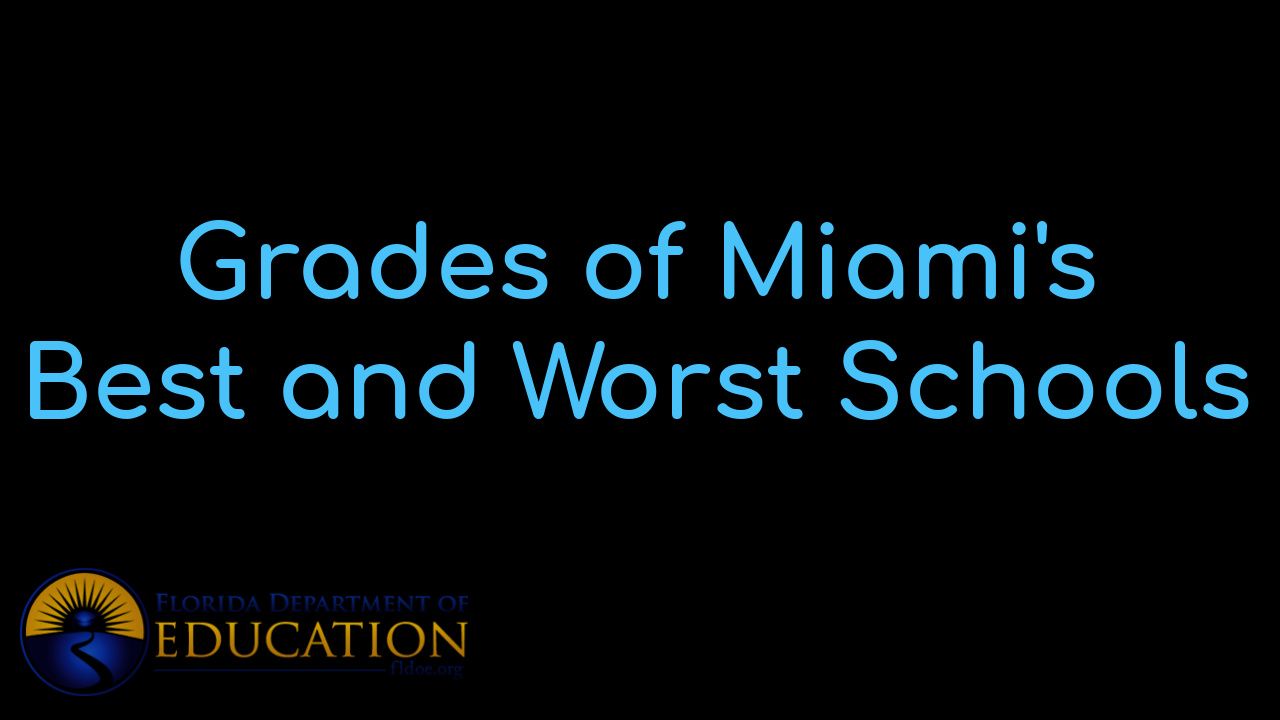 View Miami's BEST schools and the individual grades that each school received. Besides vie...

"Our home, priced at $1,225,000 was on the market for ONE YEAR with a local realtor without any offers...... the team sold it in 34 days at a price we were very happy with."
- Alicia Sandoval
"His high-end, digital marketing for sellers is truly cutting-edge and worlds ahead of the competition. Amit also offers hands-on buyer services that are the best you will find in the Coral Gables area. Hire him for all your real estate needs!"
Who are we?
We are the ALL IN Miami Group out of Miami.
We are Honduran, Filipino, Puerto Rican, Cuban, German, Hispanic, Indian, Syrian, and American.
We are Christian, Hindu, and Jewish.
We are many, but we are one.
We sell luxury homes in Miami, Florida.
Although some of our clients are celebrities, athletes, and people you read about online, we also help young adults find their first place to rent when they are ready to live on their own.
First-time buyers?
All the time!
No matter what your situation or price range is, we feel truly blessed and honored to play such a big part in your life.