Top 5 Places to Eat in Coral Terrace and Flagami
Prefer listening to audio instead of reading, click the PLAY button below
🎧
For top-tier dining around West Miami, look to Coral Terrace and Flagami, two suburban communities that offer exciting Latin American eats and an array of world-class cuisines that help define Miami's melting pot of food and culture.
Flagami's area is roughly defined as south and east of Tamiami Canal, north of Tamiami Trail (US 41/South Eighth Street), and west of Red Road (SR 959/West 57th Avenue), bisected by Flagler Street.
Meanwhile, Coral Terrace is west of Red Road (SR 959/SW 57th Avenue), east of SR 959/SW 67th Avenue, south of Tamiami Trail (US 41/South Eighth Street), and north of Bird Road (SR 979/SW 40th Street).
While not these two communities are not the top picks for Miami tourists (especially first-timers), you might change your mind when you see (and taste!) their rich culinary scenes!
For starters, Argentinian, Cuban, Mexican, Dominican, and Peruvian are the top food options you can try in Flagami and Coral Terrace.
At these neighborhoods, you'll find lineups of restaurants around the neighborhoods' perimeters, plus several hidden gems at every block.
And you'll also have other cuisines to explore while you're here!
No foodie in their right mind will let an opportunity like this pass!
So, let's start with a few faves from around the block, shall we?
Here are the Top 5 Eats to try while you're here. (in no particular order)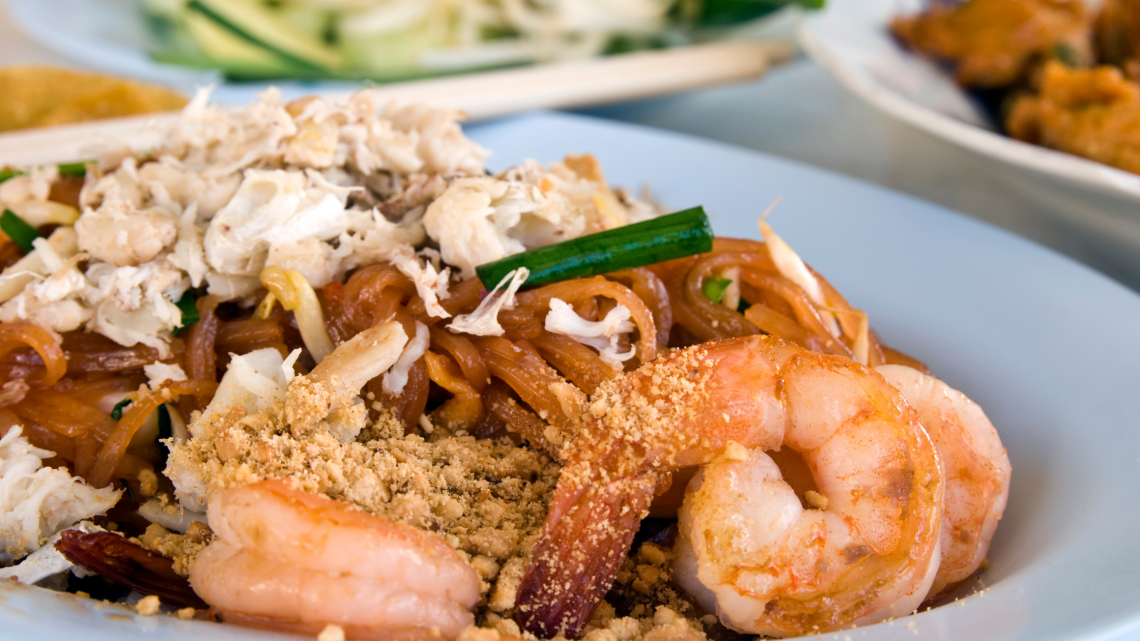 El Rinconcito Latino Coral Way
6741 SW 24th St, Miami, FL 33155
✅ Takeout - ✅ Dine-in - ✅ Outdoor Dining - ✅ Curbside pickup - ✅ No-contact delivery
For accessible, authentic Cuban food around West Miami, visit El Rinconcito Latino, a famous Cuban restaurant around the Coral Terrace and Flagami area.
If traditional is what you're looking for, El Rinconcito promises to exceed your expectations toward Cuban cuisine. The well-loved food spot offers a menu of classic Cuban dishes, guaranteed fresh from the grill, served with two side orders of the customer's choosing!
Some options are white rice, black beans, moro rice, french fries, grilled vegetables, tostones, side salad, fried yuca, boiled yuca, steamed vegetables, or sweet plantains.
Aside from what's on the menu, El Rinconcito Latino introduces new dishes every now and then, so be on the lookout for your next fave dish!
And don't order with your eyes-- serving is big enough for sharing (or leftovers for later!).
Come to this popular restaurant and discover what most of Miami already knows.
When it comes to Latin Food, El Rinconcito Latino sets the standard!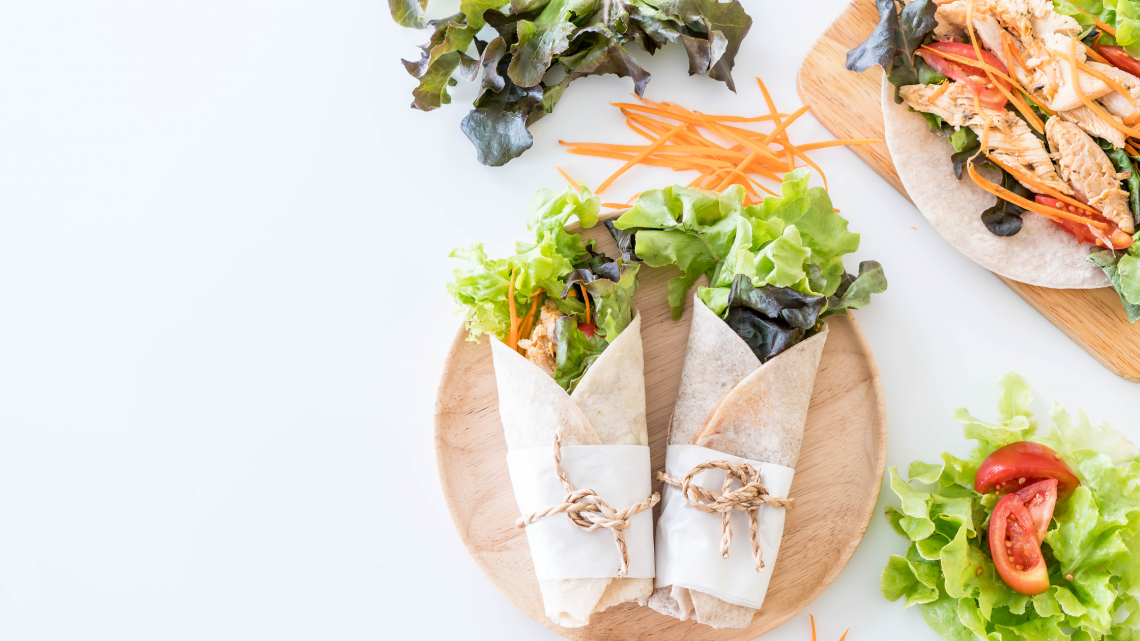 2342 SW 67th Ave West Miami, FL 33155
✅ Dine-in - ✅ Outdoor seating - ✅ Takeout - ✅ No-contact delivery - ✅ Drive-through
Are you looking for a healthy fast-food option you can eat up as you peruse the streets of West Miami?
Well, it might sound like a huge stretch, but Diced breaks the barriers to bring you the freshest and healthiest bowls, salads, wraps, and smoothies-- in a FAST-CASUAL setting!
Yes, you read it right!
Diced is a fast-food restaurant that serves healthy and filling meals.
YES, this kind of fast-food EXISTS and you can find it right here in West Miami!
But it's not only that!
The healthy food spot also boasts good service, generous portions, and a lot of varieties-- even vegan options!
Get your favorite healthy meal with a personal twist-- Diced promises to create your food to suit your preferences, always fresh and exactly how you requested!
I mean, even the sauces are on point!
You'll always enjoy your salad on this side of town, that's for sure!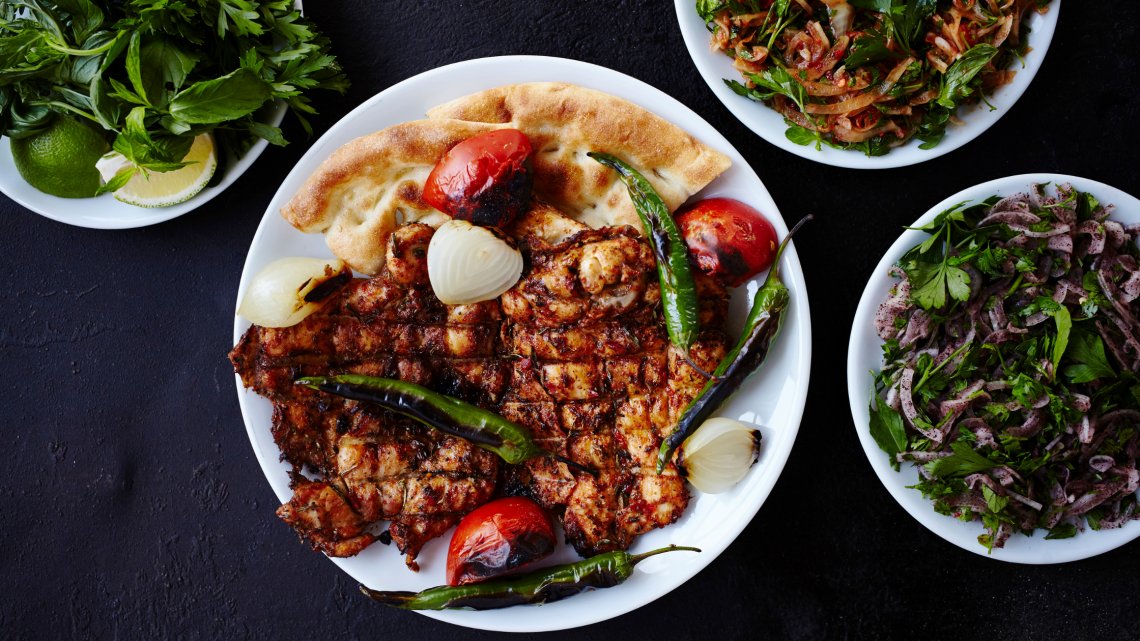 6420 SW 40th St Miami, FL 33155
✅ Dine-in - ✅ Takeout
A Lebanese bakery that serves traditional dishes and baked goods, Al-Amir is a unique food experience you shouldn't pass up on when you're around West Miami.
Fresh, delicious, tasty, and flavorful are the best words to describe Al-Amir's food offerings.
In fact, most customers agree that aside from its fantastic dishes, Al-Amir is a small restaurant with a lot of heart and personality, especially since the owner welcomes everyone who comes in with a warm smile and a good time.
And if it's your first time having Middle Eastern food, their kind staff will guide you through the best dishes they have, which are, honestly, everything you see on the menu!
Get on the bandwagon and visit Al-Amir for an unforgettable taste of the Middle East.
And whatever you do, don't let the simple ambiance dissuade you from dining in.
From the taste, food, and price alone, you'll find yourself coming back for more!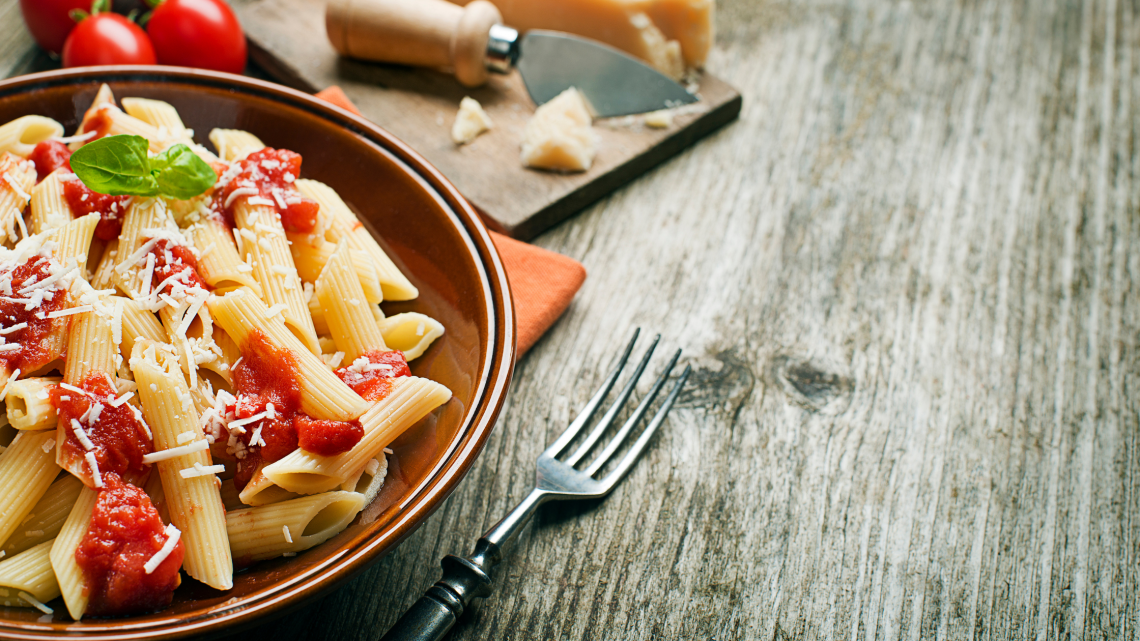 536 NW 57th Ave Miami, FL 33126
✅ Dine-in - ✅ Takeout - ✅ Outdoor Dining - ✅ Delivery
If you're "pasta-obsessed," West Miami's Amor di Pasta is your haven.
Boasting delicious authentic Italian cuisine, cooked by Chef Alessio Merli, an Italian native, Amor di Pasta is a go-to for longtime favorites and classic dishes-- and, of course, pasta!
Chef Alessio's inventiveness also shines in the restaurant's specials, which change daily based on the season and availability of specialty ingredients, so that's one thing to watch for when dining here!
Some of the crowd favorites are Lasagna Bolognese, freshly baked Focaccia, Spaghetti Carbonara, and Chicken Marsala.
Amor di Pasta also carries a dessert menu, including a yummy Nutella Pizza that everyone's been buzzing about!
A tucked-away little gem with impeccable service and a wonderful menu selection sure to please any palate with an appreciation for Italian cuisine!
Buon appetito!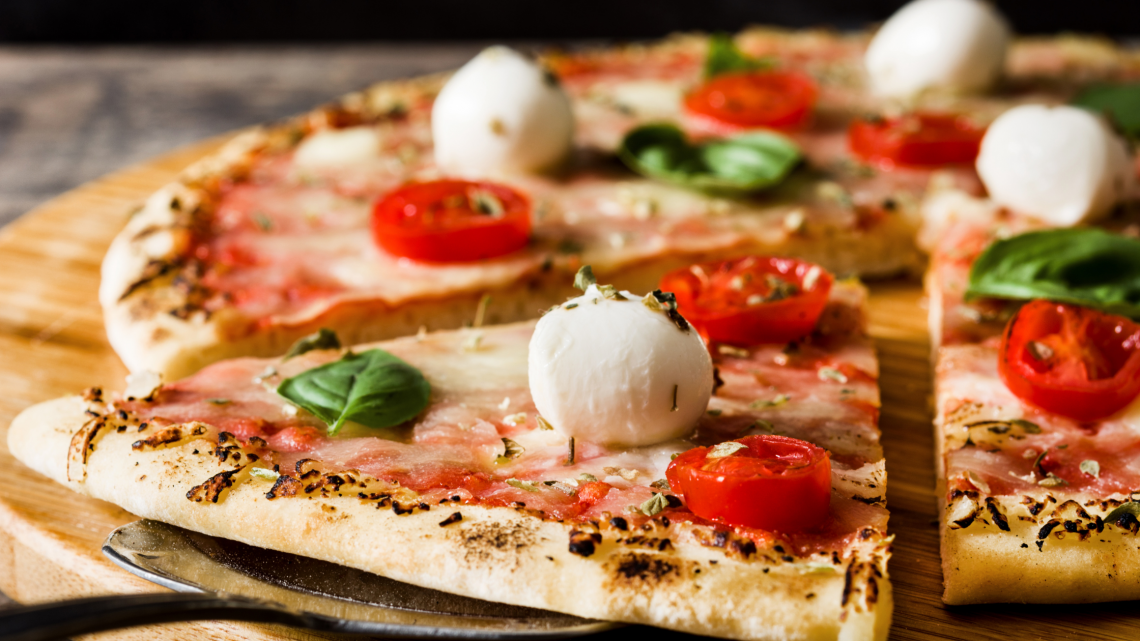 1200 SW 57th Ave, Miami, FL 33144
✅ Dine-in - ✅ Outdoor seating - ✅ Takeout - ✅ Delivery
Serving customers a combination of classic and modern Italian-inspired food, Certo Risto & Pizza boasts a menu brimming with Neapolitan and New York-style pizzas, as well as other delicious dishes cooked in a traditional wood-burning oven.
Enjoy authentic Italian dishes ranging from appetizers to unforgettably-filling mains-- Certo Risto & Pizza proudly uses the best ingredients to satisfy your cravings, including homemade fresh kinds of pasta and pizza doughs, delicious meats and seafood, vegetables, spices, and a whole lot more!
Not to mention, they also offer a unique boutique wine list to complement their chef's creations!
Indeed, a top-of-the-mind restaurant to visit whenever you're in West Miami!
Whether you live in the area or just passing by, Certo Risto & Pizza will NEVER disappoint!
The reviews don't lie!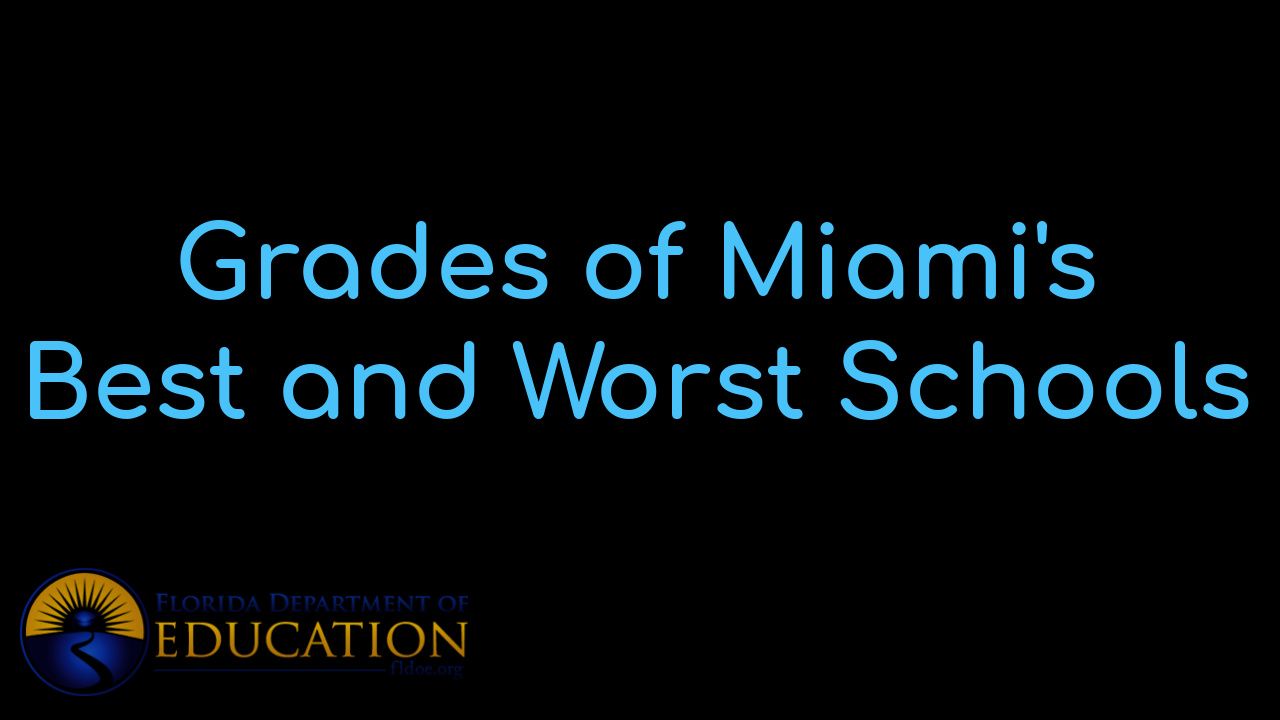 View Miami's BEST schools and the individual grades that each school received. Besides vie...

"Our home, priced at $1,225,000 was on the market for ONE YEAR with a local realtor without any offers...... the team sold it in 34 days at a price we were very happy with."
- Alicia Sandoval
"His high-end, digital marketing for sellers is truly cutting-edge and worlds ahead of the competition. Amit also offers hands-on buyer services that are the best you will find in the Coral Gables area. Hire him for all your real estate needs!"
Who are we?
We are the ALL IN Miami Group out of Miami.
We are Colombian, Filipino, Cuban, German, Hispanic, Indian, Syrian, and American.
We are Christian, Hindu, and Jewish.
We are many, but we are one.
We sell luxury homes in Miami, Florida.
Although some of our clients are celebrities, athletes, and people you read about online, we also help young adults find their first place to rent when they are ready to live on their own.
First-time buyers?
All the time!
No matter what your situation or price range is, we feel truly blessed and honored to play such a big part in your life.