Top 5 Date Spots in Coconut Grove
Walk the charming, lush streets of "South Florida's Historic Hamlet" towards an unforgettable ROMANTIC rendezvous in Coconut Grove, a tropical oasis in the heart of a sprawling Metropolis!
A bayfront destination brimming with green parks, quiet residential streets, and indie boutiques, Coconut Grove is one of Magic City's original neighborhoods along Biscayne Bay, a few miles south of Downtown Miami and Brickell.
"The Grove," as locals fondly call it, albeit a stone's throw away from the busy streets of Miami, is entirely different from any other neighborhood in the area with its friendly, laid-back environment, partnered with a distinct artsy Bohemian flair.
The "Small Town with a Big City Vibe" bursts with a funky tropical vibe, alluring tourists with its lush, leafy landscapes and picturesque Biscayne view, hailed one of the greenest areas in Miami.
Unsurprisingly, with its immaculate natural beauty, Coconut Grove is also hailed as one of Miami's dreamiest destinations, giving couples a taste of their desired 'fairytale' moment in the heart of the sprawling Metropolis!
Here are the top five date spots in Coconut Grove.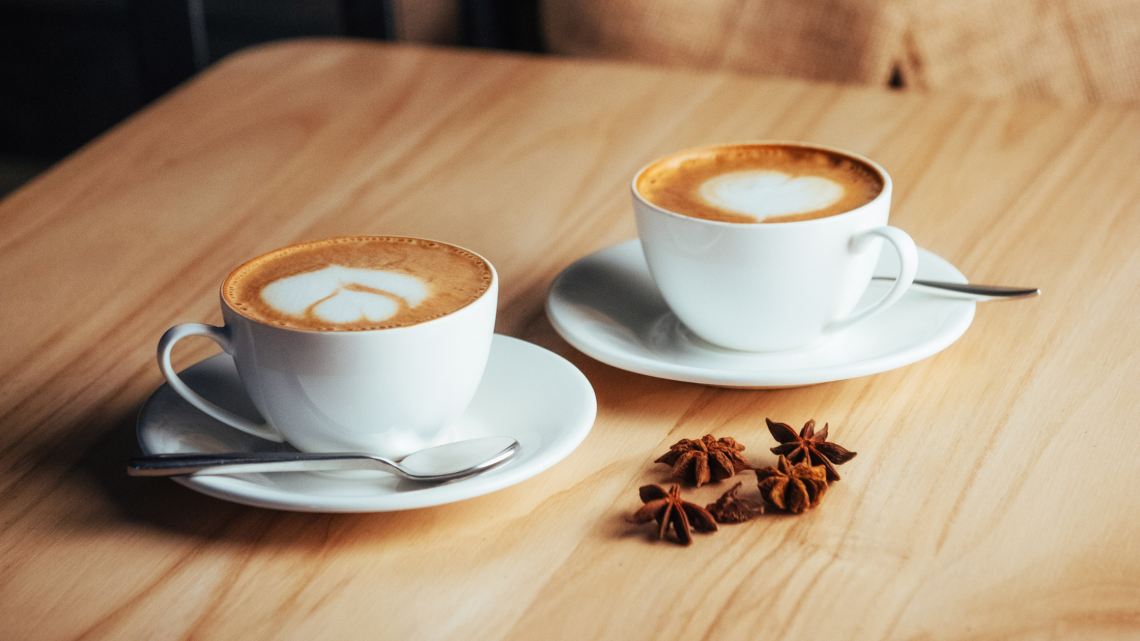 1) Pump up on morning "fuel" at Panther Coffee
3407 Main Hwy, Miami, FL 33133
If coffee is a BIG part of your daily, you'll be happy to know that a "coffee paradise" exists in the streets of Coconut Grove!
Yes, lovebirds, your dream has finally been realized, so walk hand in hand and let your nose guide you to Panther Coffee, the ultimate destination for a cup of delicious coffee — and a whole lot more delectable surprises!
Say hello to Panther Coffee, a hip local cafe with barista drinks, coffee beans roasted in small batches and sold by the pound, and a menu of delicious partner desserts, serving coffee lovers since the early 2000s-- a local institution, if I say so myself!
Apart from selling specialty coffee beans in all variations, Panther Coffee boasts drip coffee drinks, cold brew favorites, espressos, lattes, and teas, making it one of the most popular hangouts in Coconut Grove, even for non-coffee drinkers!
And as expected, it doesn't stop there!
Panther Coffee also offers an array of unique treats you won't see elsewhere, including baked goodies like Pamela Wasabi Vegan Treats, Nutella Croissants, Raspberry Lemon Scones, and more!
Indeed, Panther Coffee is a gift that keeps on giving — and it's also a fun starter for a great date around Coconut Grove!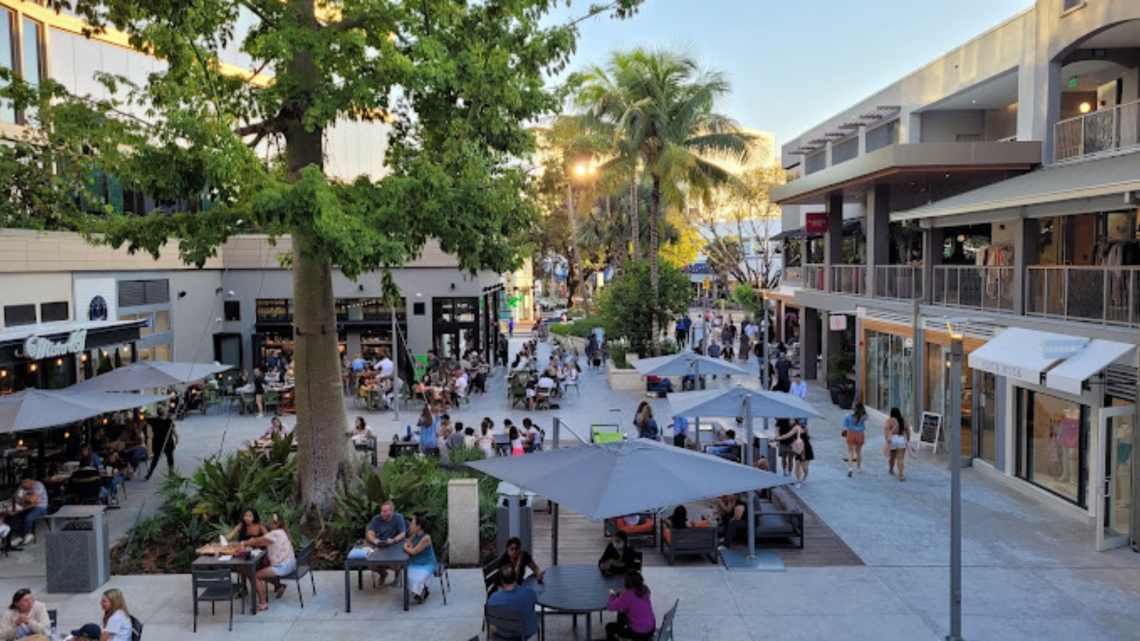 3015 Grand Ave, Coconut Grove, FL 33133
Nature, delicious eats, shopping, and leisure right under one big roof?
There's no way your partner can resist!
Impress your date with a stroll around the revitalized urban village of CocoWalk, a unique retail and leisure space fitting a one-of-a-kind community!
Apart from its superb multi-use spaces filled to the brim with culture, commerce, shopping, and dining, CocoWalk invites visitors to discover, explore, and create-- with a pleasant side of tropical gardens and lush surroundings!
Explore CocoWalk's wild mix of independent boutiques and popular favorites-- you're better off not missing this precious experience, especially if you're looking to "WOW" your date!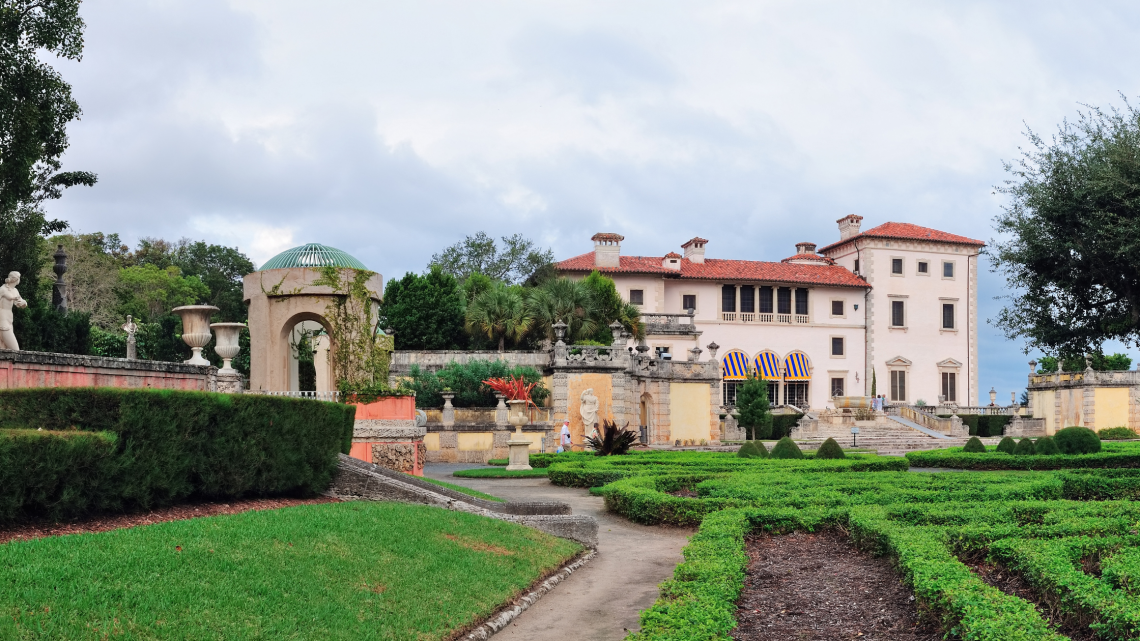 3) Marvel at acres of lush nature at Vizcaya Museum and Gardens
3251 S Miami Ave, Miami, FL 33129
The opportunities for exploration are endless in Coconut Grove, so lock your doors and bring the romance outdoors to the European-inspired oasis of Vizcaya Museum and Gardens, a Mediterranean-style historic home built in 1916 as James Deering's winter home!
Although Vizcaya is technically NOT in Coconut Grove, to me, it's close enough to add to the list 😊
Currently one of Miami's most Instagrammable spots and leading attractions, the Vizcaya Museum and Gardens allows visitors to travel back to the Gilded Age.
It boasts a Main House with 34 decorated rooms available for viewing and 11 acres of waterfront Italian gardens filled with lush greenery and symmetrical designs.
You're looking at Europe's finest furnishings, antiques, and paintings, along with the serenity of 10 acres of gardens that resemble the layout of France's Versailles!
Another must-see in Vizcaya Museum and Gardens is The David A. Klein Orchidarium, which features various orchids, including Vandas and Cymbidiums.
Want more?
Other Vizcaya Museum and Gardens to watch out for are the Yacht Landing, the swimming pool (no, you can't swim in it), and the open-air courtyard!
No doubt, one of the most romantic, nature-filled spots you can't dare miss!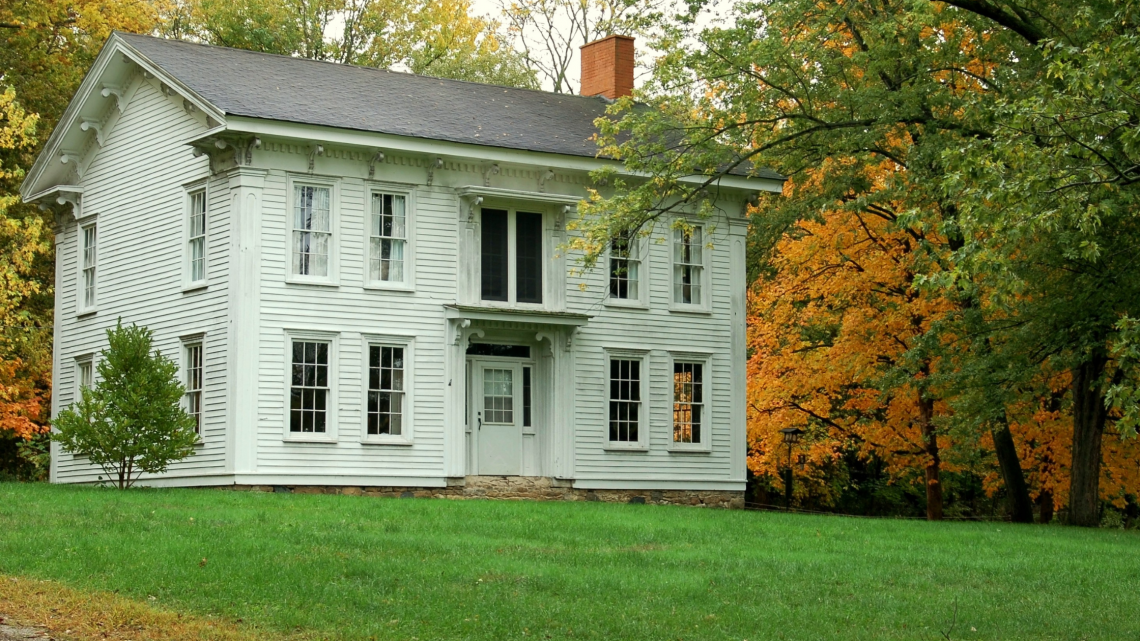 4) "Drown" in gorgeous waterfront views at Barnacle Historic State Park
3485 Main Hwy, Miami, FL 33133
Think you're done for the day and all that walking?
Well, when you step onto the Barnacle Historic State Park grounds, you'll be thinking twice!
Say hello to Barnacle Historic State Park, home to Coconut Grove's and Miami-Dade's oldest residence, built in 1891, and a beautiful waterfront State Park made available to the public.
Aside from interesting Historic House tours, Barnacle Historic State Park offers a lush mangrove forest with large, old trees that decorate the perimeters of Biscayne Bay.
Bird-watch, try your hand at geo-seeking, commune with nature, have a picnic on the grounds overlooking the water, or watch the sailboats pass by on Biscayne Bay — it's all romance, gorgeous views, and fun activities at this side of Coconut Grove!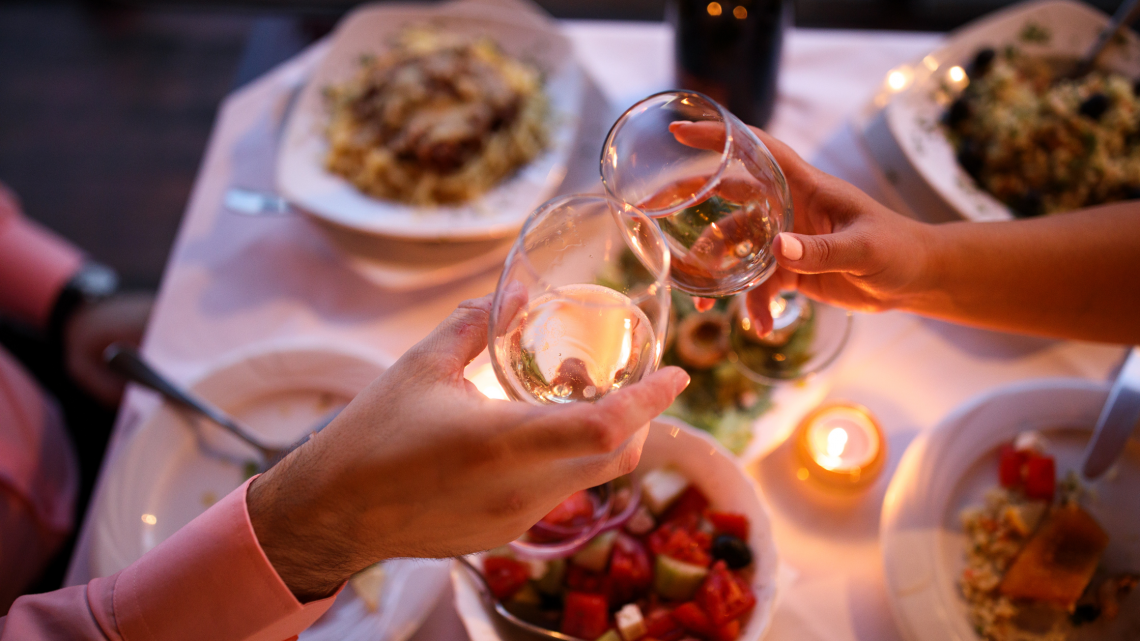 5) Seal the deal with delicious food at Greenstreet Cafe
3468 Main Hwy, Miami, FL 33133
"Where there is Love, there is Life" — you'll find that and more alongside delicious food at Greenstreet Cafe, your last Coconut Grove stop for the day!
Founded more than 30 years ago by Sylvano and Maida Bignon, Greenstreet Cafe has slowly evolved into a "lifestyle" dining destination boasting a friendly atmosphere, romantic ambiance, and, of course, mouthwatering dishes inspired by different world-class cuisines, like Classic American, and Italian, Mediterranean, and more!
We're talking salads, burgers, juicy steaks, pasta, and decadent desserts, served in a dreamy, rustic indoor dining space or their gorgeous outdoor patio (if you ever get a seat!).
Ultimately, the perfect cap off to a romantic date well spent in Coconut Grove if you ask me!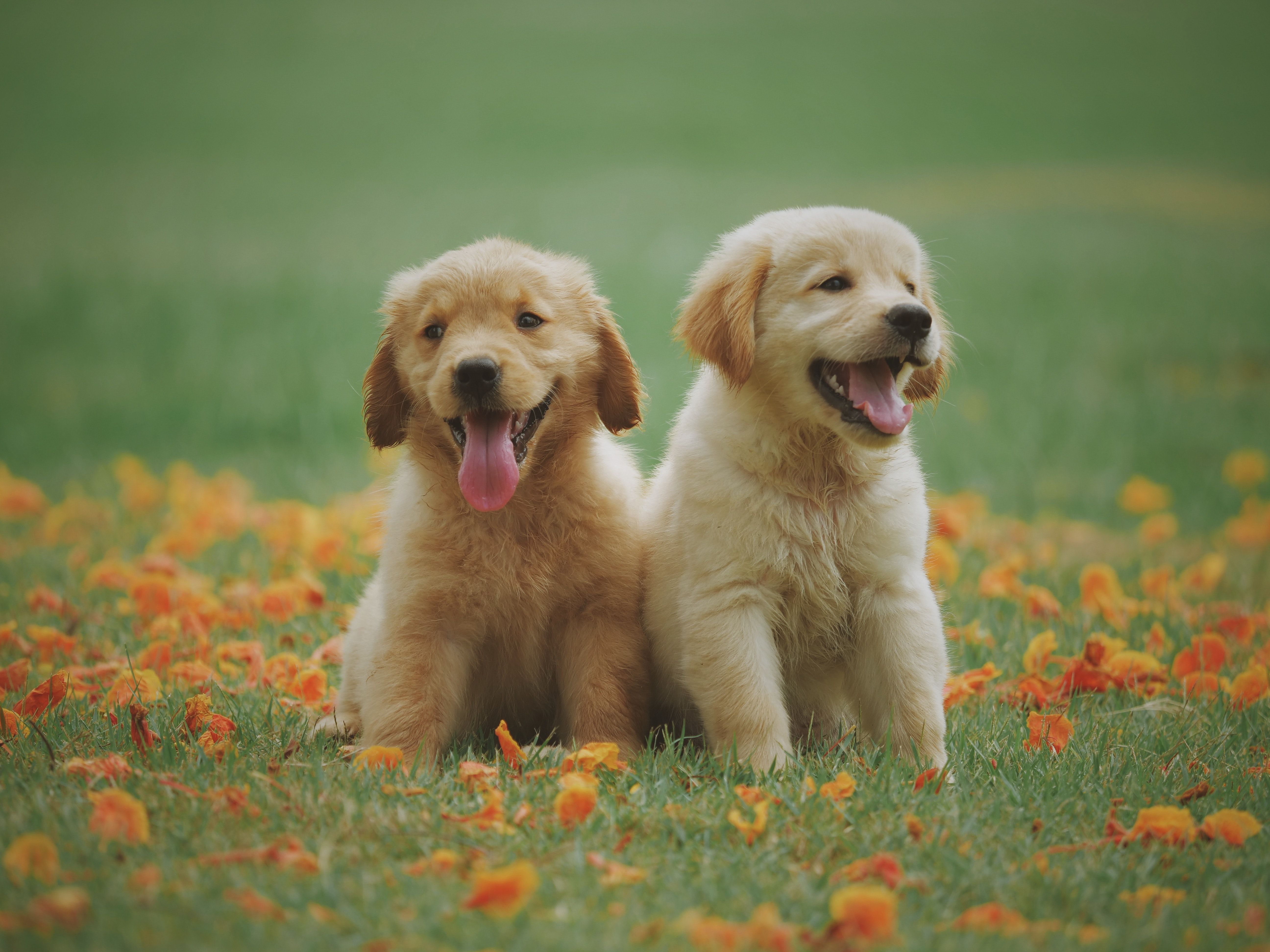 Here are the BEST dog parks in Miami. We analyzed 55 different neighborhoods in Miami, and...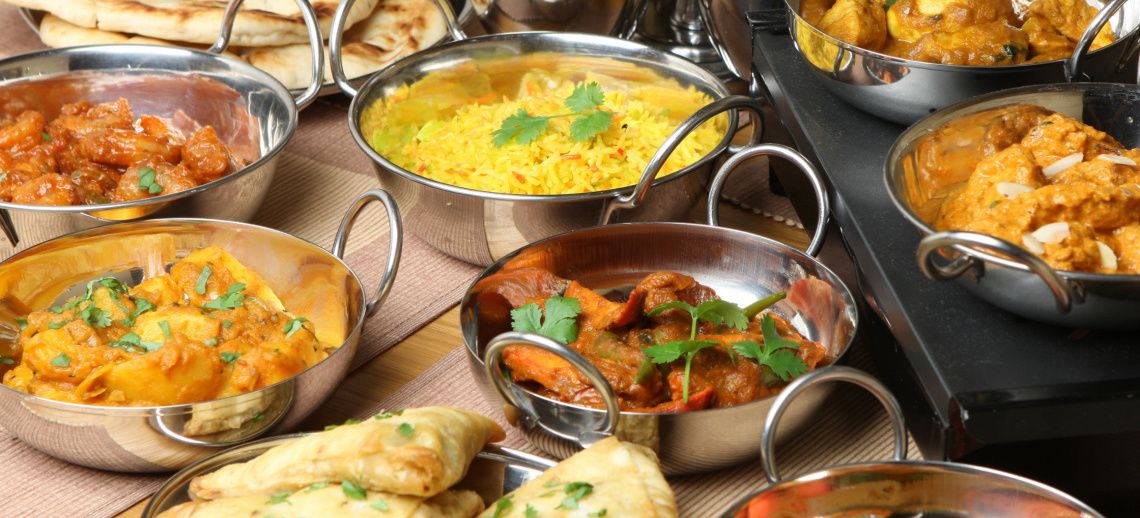 If you are a foodie or just love to eat as much as I do, here are my picks for the best pl...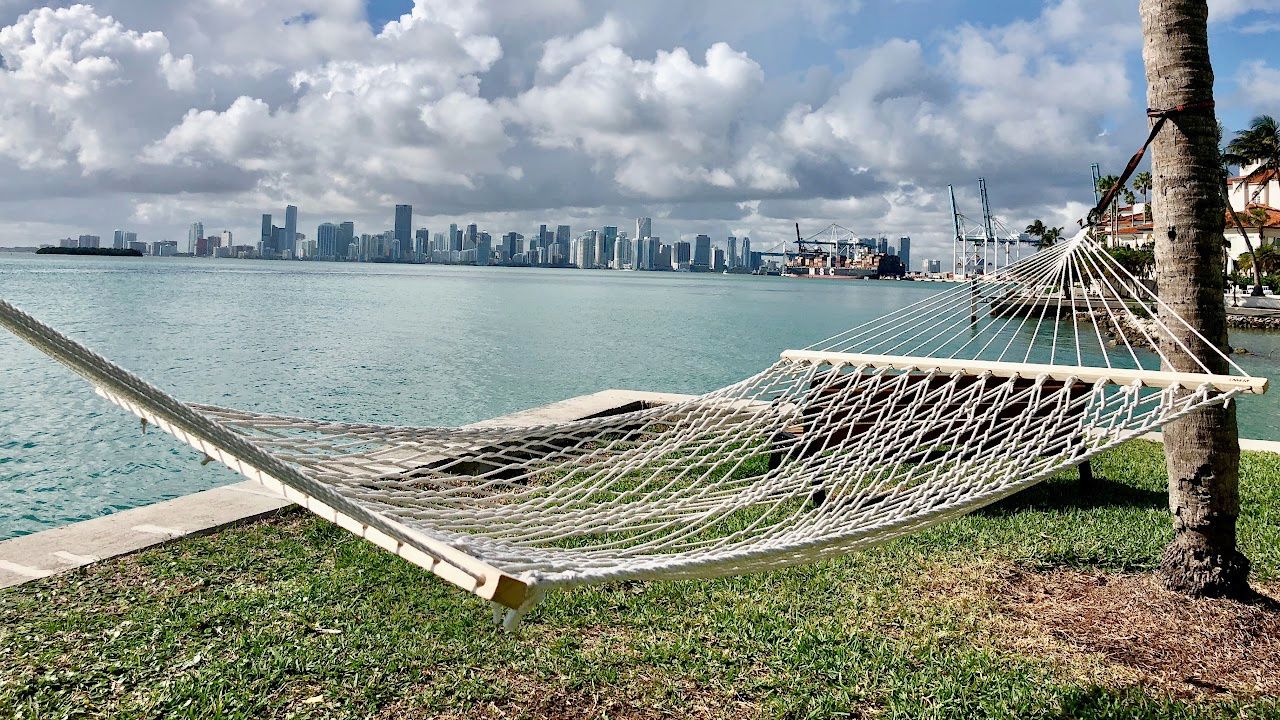 Discover Miami's top neighborhoods and schools with our comprehensive guide! Find the perf...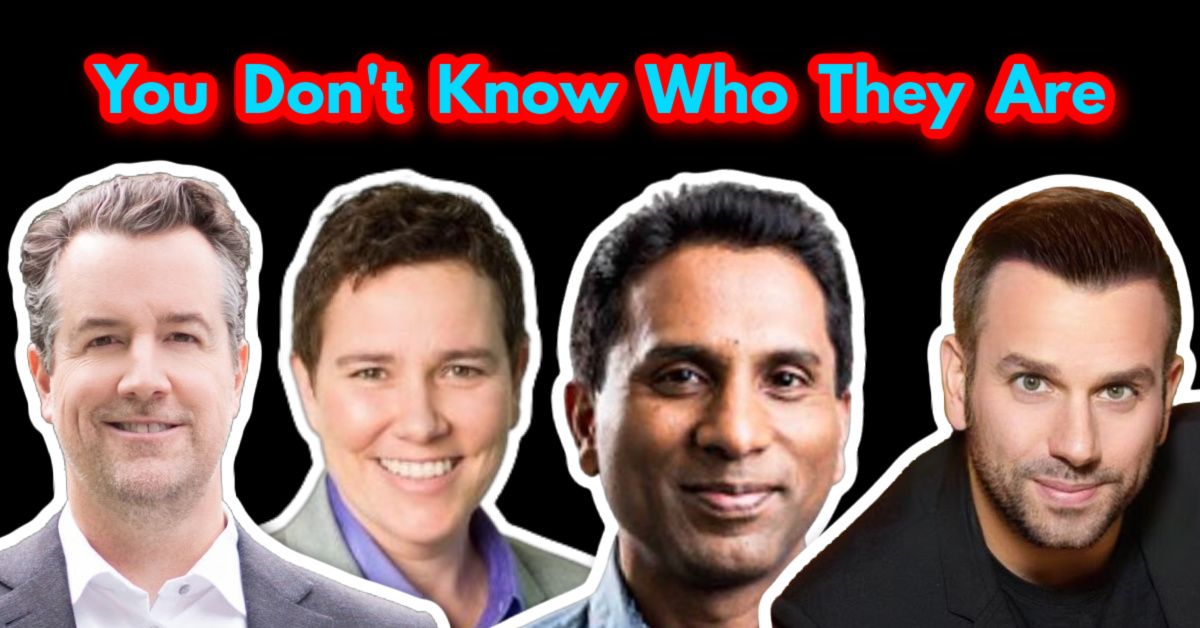 Sotheby's, Coldwell Banker, EWM, eXP, and the list goes on and on. This is absolutely why ...
Who are we?
We are the ALL IN Miami Group out of Miami.
We are Colombian, Filipino, Cuban, German, Japanese, French, Indian, Syrian, and American.
We are Christian, Hindu, and Jewish.
We are many, but we are one.
We sell luxury homes in Miami, Florida.
Although some of our clients are celebrities, athletes, and people you read about online, we also help young adults find their first place to rent when they are ready to live on their own.
First-time buyers?
All the time!
No matter what your situation or price range is, we feel truly blessed and honored to play such a big part in your life.