Top 5 Date Spots in Allapattah
Craft the PERFECT date and keep the ROMANTIC vibe ALIVE with a dash of "Little Santo Domingo" magic on Allapattah, an emerging hub of style, culture, and Latino eats!
Boasting a central location to Miami's famous neighborhoods, the diverse working-class community of Allapattah is Miami's "Little Santo Domingo," lying northwest of Downtown Miami, west of Wynwood, and approximately five miles from Miami International Airport.
Apart from being a known 'hotspot' for affordable Miami metro real estate, this quaint area has become a (not-so) hidden gem for tourists for its vibrant arts and crafts scene, thriving nightlife, and range of popular restaurants, making it one of Miami's top destinations for the PERFECT curated date around the city with a sprinkle of Latino flavor!
So grab your date and get ready to go "lovey-dovey" on the streets of Allapattah — I've got the ULTIMATE itinerary to get you started!
Here are the top five date spots in Allapattah.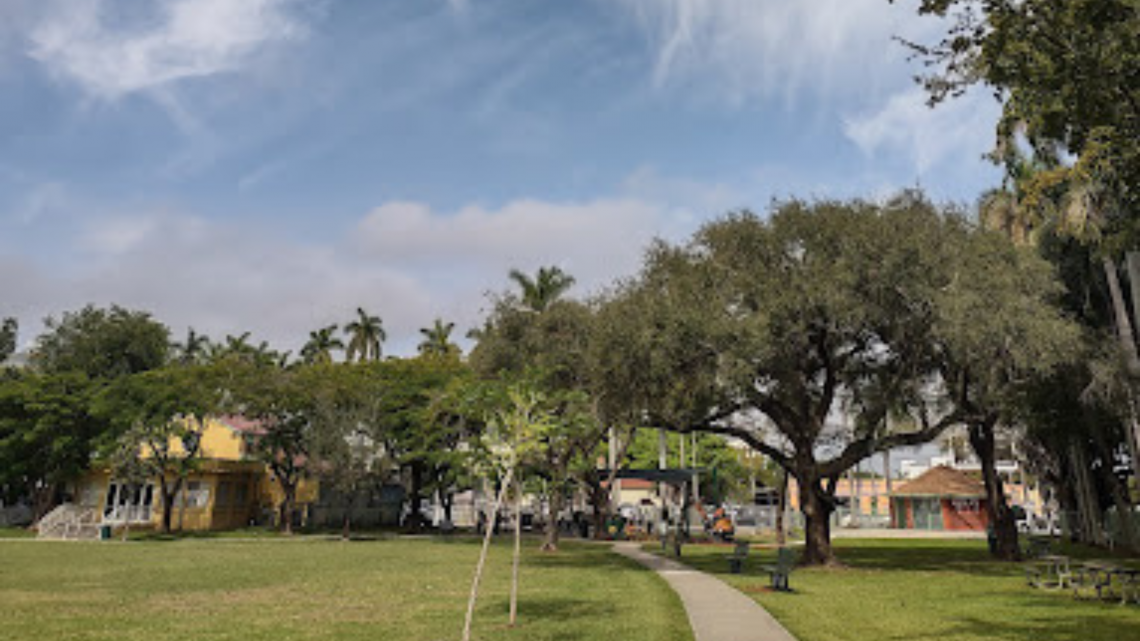 1) Catch some sun at Juan Pablo Duarte Park
1776 NW 28th St, Miami, FL 33142
The day is always a hundred times better with some Vitamin D, so take advantage of Miami's sunny weather and impress your date with gorgeous scenery at Juan Pablo Duarte Park, one of Allapattah's favorite hangout spots!
At Juan Pablo Duarte Park, you'll find large trees and generous swaths of grass offering a peaceful retreat from the city and a small outdoor gym area and jogging trails for a scenic place to get a quick workout in-- or for a quiet moment with your (prospective) beau!
And since it's a family-friendly park, those 'awkward' moments will be close to non-existent — nothing but good-natured fun, lovely scenery, and several recreational activities to keep your date interesting!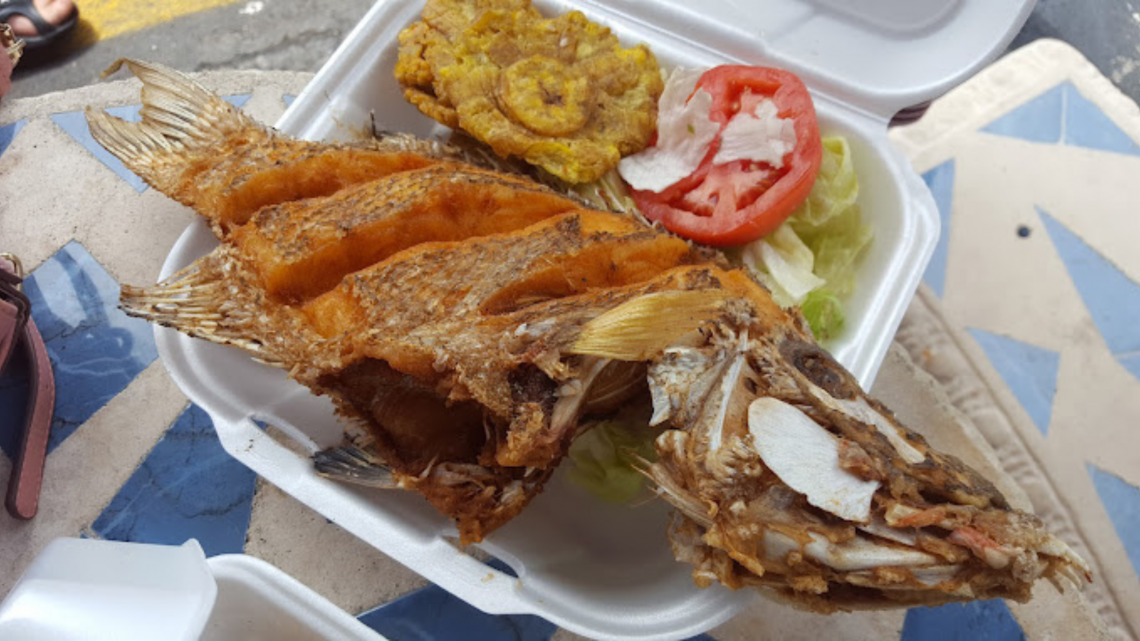 2) Keep it "fresh" and fun with fresh eats at Plaza Seafood Market
3114 NW 17th Ave, Miami, FL 33142
Show your fun and spontaneous side by treating your date to a freshly-caught meal at Plaza Seafood Market, a fish market-slash-outdoor eatery, and one of Allapattah's famous seafood spots!
Apart from offering delicious dishes on a budget (who can say no to that?), Plaza Seafood Market is perfect for a casual dine-out with a view, a reminder that wherever you are in Miami, the ocean is never far away!
It's also a pretty unique idea for a first date and a good "ice-breaker" for long conversations, especially if you both love seafood!
Fried whole fish, conch soup, seafood empanadas, and the refreshing Florida breeze — sounds like a plan!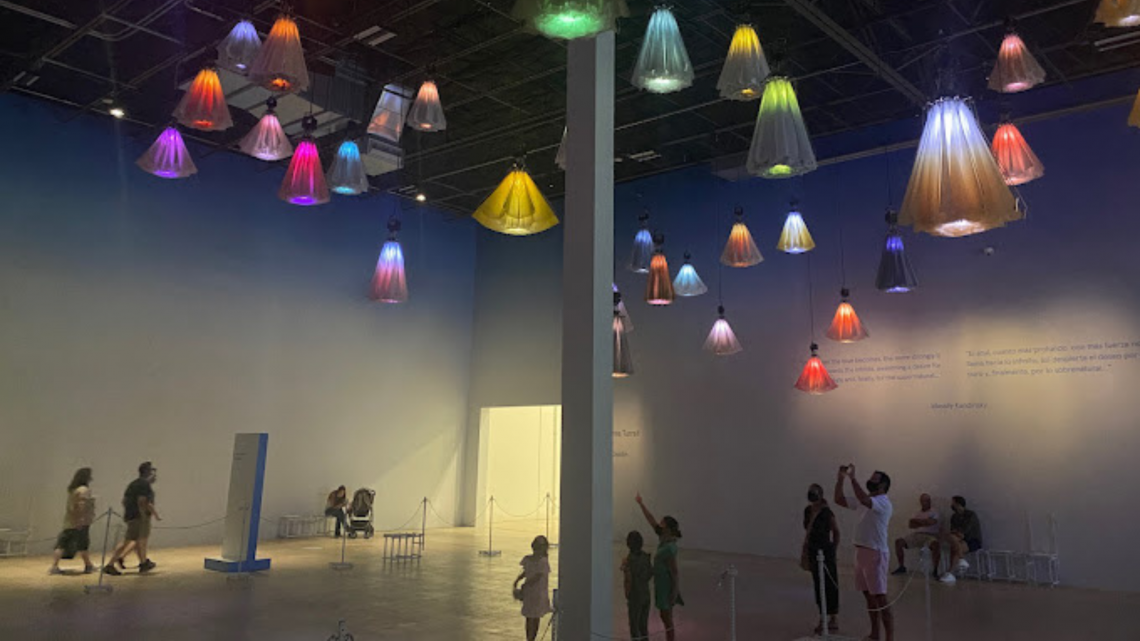 3) Tap into your "artsy" spirit at Superblue Miami
1101 NW 23rd St, Miami, FL 33127
When in Allapattah, visiting an art gallery is an IMPERATIVE (it IS an emerging hub for art and culture), but make it more interesting by taking your date to Superblue and showing her an art experience she won't forget!
Explore breathtaking mirrored sculptured mazes, interact with awe-inspiring digital worlds immersed in seasonal flowers and waterfalls, see your own heartbeat to the glow of 3,000 lights, and snap the 'artsy-est' photos — all in the same visit.
At Superblue, you'll be bound to creative, enlightening, and surprising moments while journeying through its 50,000 square feet of art and awe — the possibilities for fun shared experiences are endless!
Cutting-edge technology, delving into timely world issues, and unearthing a sense of wonder with every display — can anyone say "BEST DATE EVER?"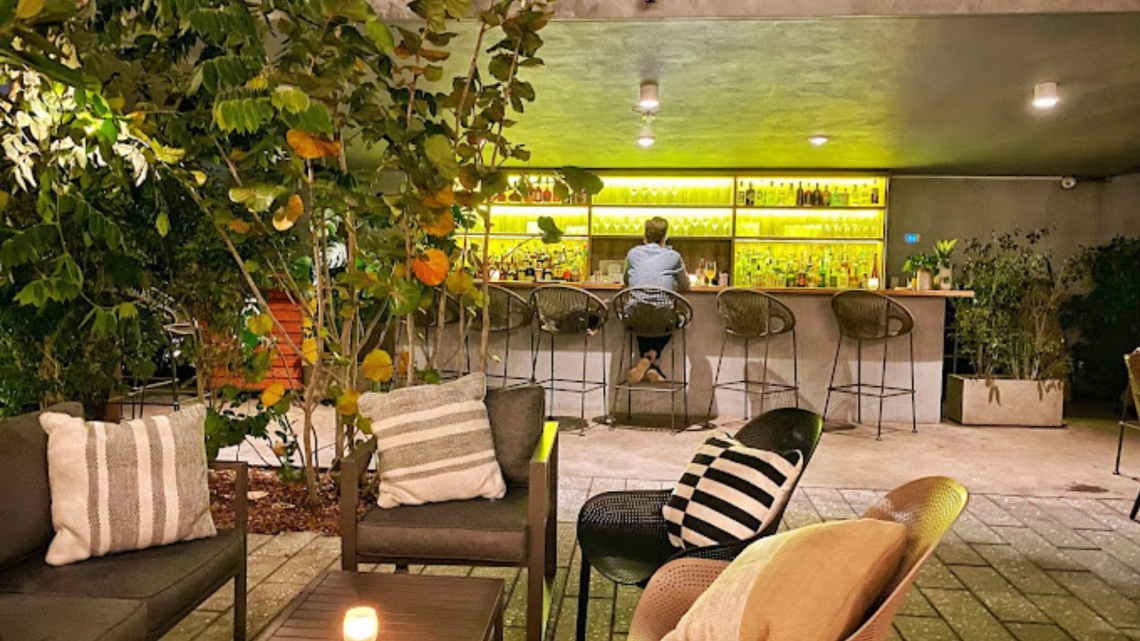 4) Have a romantic "wine and dine" at Leku
1100 NW 23rd St, Miami, FL 33127
With its tall, handsome garage doors that open onto a lush, forest-like patio and delicious Michelin-star menu, no doubt Leku is one of the most date-worthy spots around Allapattah, if not the entire Miami!
We're talking tapas-style meals in massive portions and knowledgeable and attentive staff to guide you through their extensive culinary spread!
Leku's ambiance (as previously mentioned) is also breathtaking, cozy, and romantic as ever, making it an IMPRESSIVE dining experience your date won't soon forget!
Are you thinking of staying for after drinks?
Scan through Leku's extensive wine collection and buy a glass or two for the lady — you can't go wrong with any of these labels!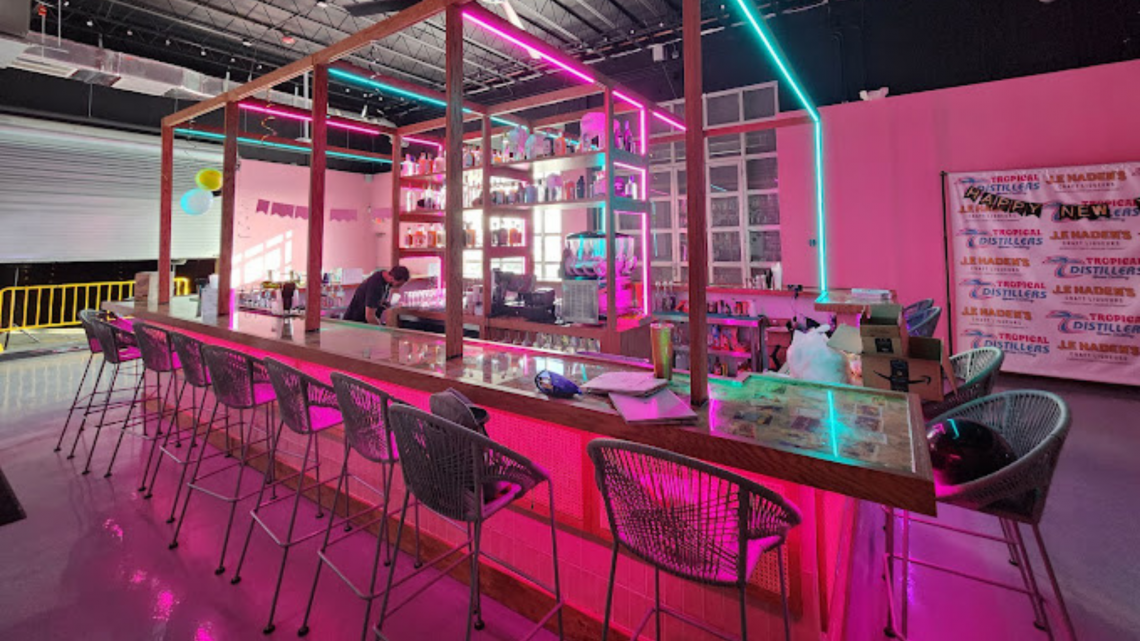 5) Keep the night "young" at Tropical Distillers
2141 NW 10th Ave, Miami, FL 33127
End your date with a BANG and avoid getting the "cold shoulder" afterward with a round of drinks at Tropical Distillers, an educational, immersive, and memorable distillery offering a one-of-a-kind premium liqueur brand experience!
Standing out in a 'sea' of clubs and bars in Allapattah, Tropical Distillers boasts an 8,000 square-foot space with a fully automated distillery, an in-house cannery, a 30-seat bar, and a vintage tasting room styled with colorful, old-school Florida tropical touches.
Enjoy delicious tropical drinks made with famous labels like J.F. Haden's Liqueur and America's Craft Liqueur Company, alongside tastings, tours, and fun events — the night is ALWAYS young at Tropical Distillers!
Tropical Distillers also has a 1,500-square-foot outdoor deck with additional seating and access to local food trucks, so if you're looking for a change of scene (and a few snacks in between), bring your date outdoors and catch the cool breeze as you share meaningful conversations and delicious drinks with your company!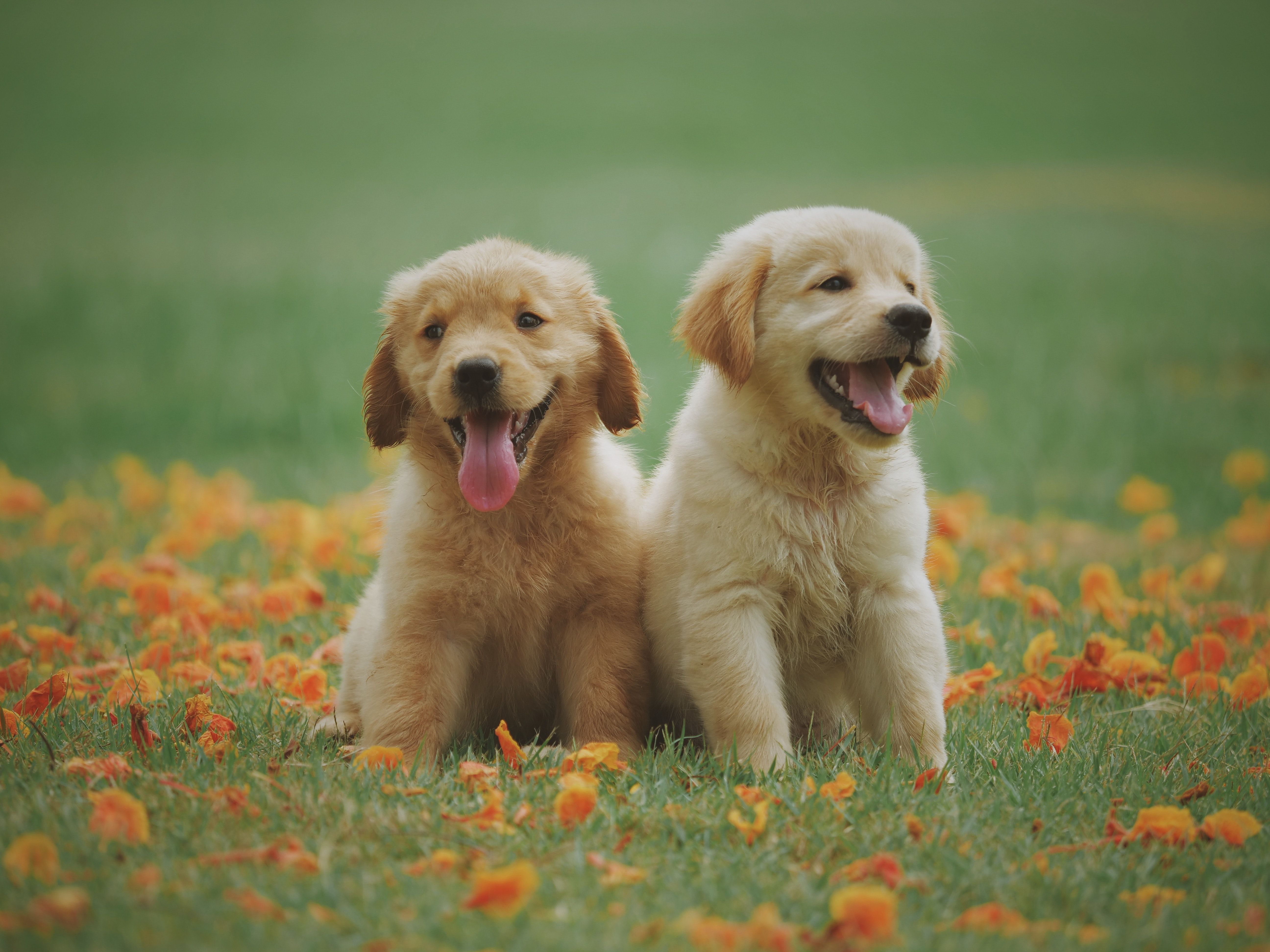 Here are the BEST dog parks in Miami. We analyzed 55 different neighborhoods in Miami, and...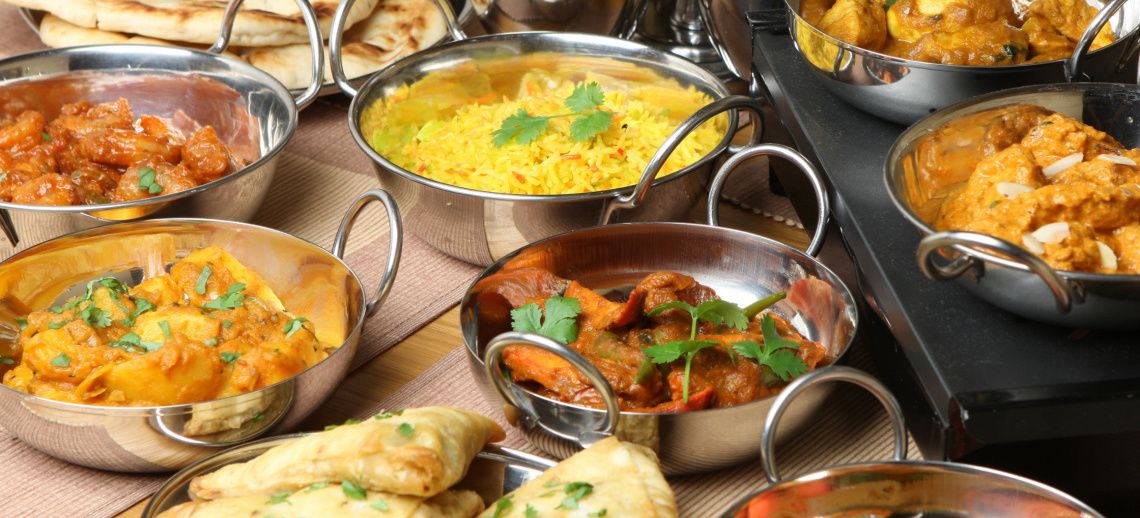 If you are a foodie or just love to eat as much as I do, here are my picks for the best pl...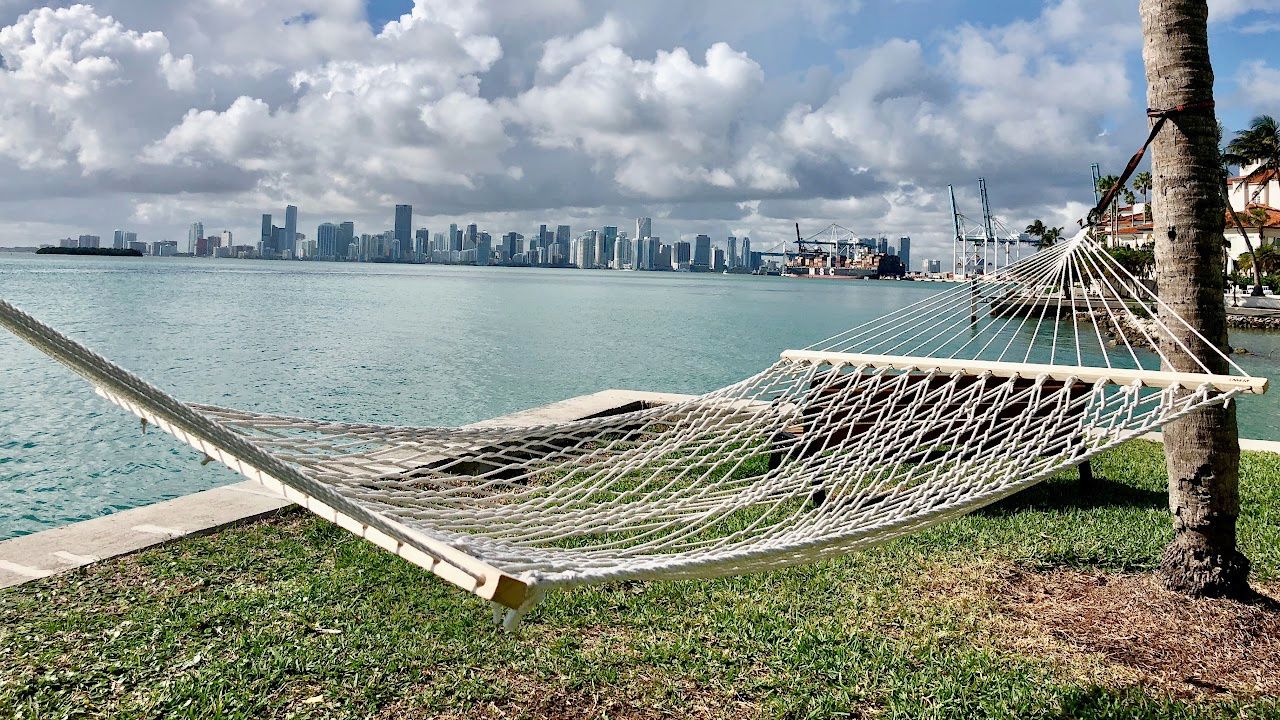 Discover Miami's top neighborhoods and schools with our comprehensive guide! Find the perf...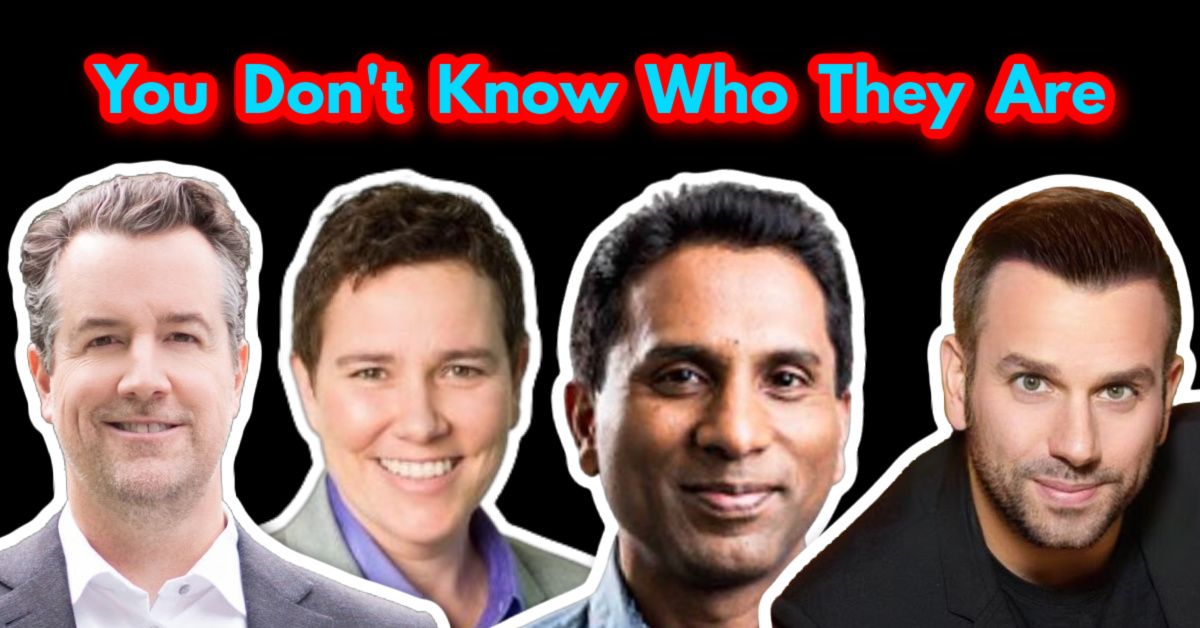 Sotheby's, Coldwell Banker, EWM, eXP, and the list goes on and on. This is absolutely why ...
Who are we?
We are the ALL IN Miami Group out of Miami.
We are Colombian, Filipino, Cuban, German, Japanese, French, Indian, Syrian, and American.
We are Christian, Hindu, and Jewish.
We are many, but we are one.
We sell luxury homes in Miami, Florida.
Although some of our clients are celebrities, athletes, and people you read about online, we also help young adults find their first place to rent when they are ready to live on their own.
First-time buyers?
All the time!
No matter what your situation or price range is, we feel truly blessed and honored to play such a big part in your life.