Top 5 Coffee Shops near Shenandoah
Add sparkle to Shenandoah's unpretentious allure with an excursion around Little Havana's best coffee destinations, and live a coffee lover's fairytale of heartwarming cups and roasted nutty dreams within the "Heart of Miami!"
Geographically central and high and dry on a ridge, Shenandoah's modern borders are Calle Ocho to the north, Coral Way to the south, SW 12th Ave to the east, and SW 27th Ave to the west, just minutes from Miami Beach, Coconut Grove, Brickell, and Downtown Miami.
Meanwhile, within its perimeters, you'll find tree-lined streets, verdant yards, and harmonious streetscapes of bungalows and Mediterranean Revival architecture, offering locals and tourists a community that feels cut out of a fairytale!
Not to mention several famous Little Havana coffee shops to keep you fueled throughout the day!
Here are the top five coffee shops near Shenandoah.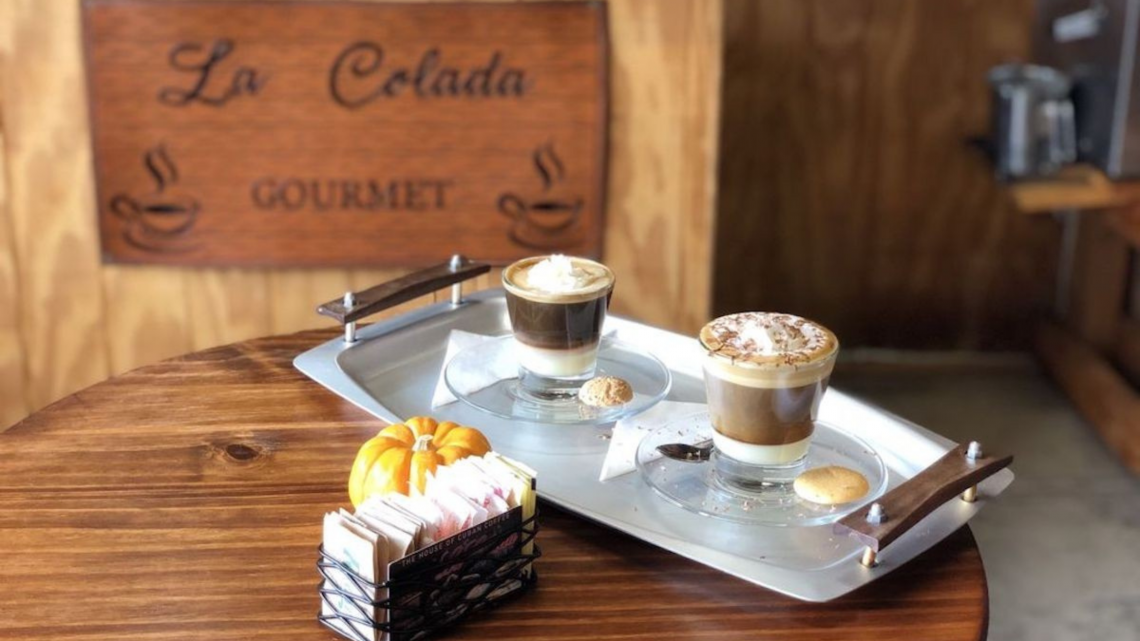 1) La Colada Gourmet "THE HOUSE OF CUBAN COFFEE"
1518 SW 8th St, Miami, FL 33135
Experience strong coffee AND traditions at La Colada Gourmet, the "House of Cuban Coffee," and share a space of authentic Sabor Cubano with fellow coffee lovers within the vibrant community of Little Havana!
With a name honoring the famous Cuban coffee recipe, La Colada, La Colada Gourmet boasts more than 20 coffee concoctions based on traditional Cuban blends, each specifically crafted to enhance the flavor of La Colada Gourmet's espresso and derive its different notes.
At La Colada Gourmet, you're guaranteed coffee beverages extracted from high-quality selected beans, including 100% Arabica harvested from mountains above 4,800 feet (SHG – strictly high ground), and from certified plantations, roasted Cuban-style daily to keep with traditions!
If it's straight-up coffee you're looking for, La Colada Gourmet is the ULTIMATE destination, just three minutes away from Shenandoah!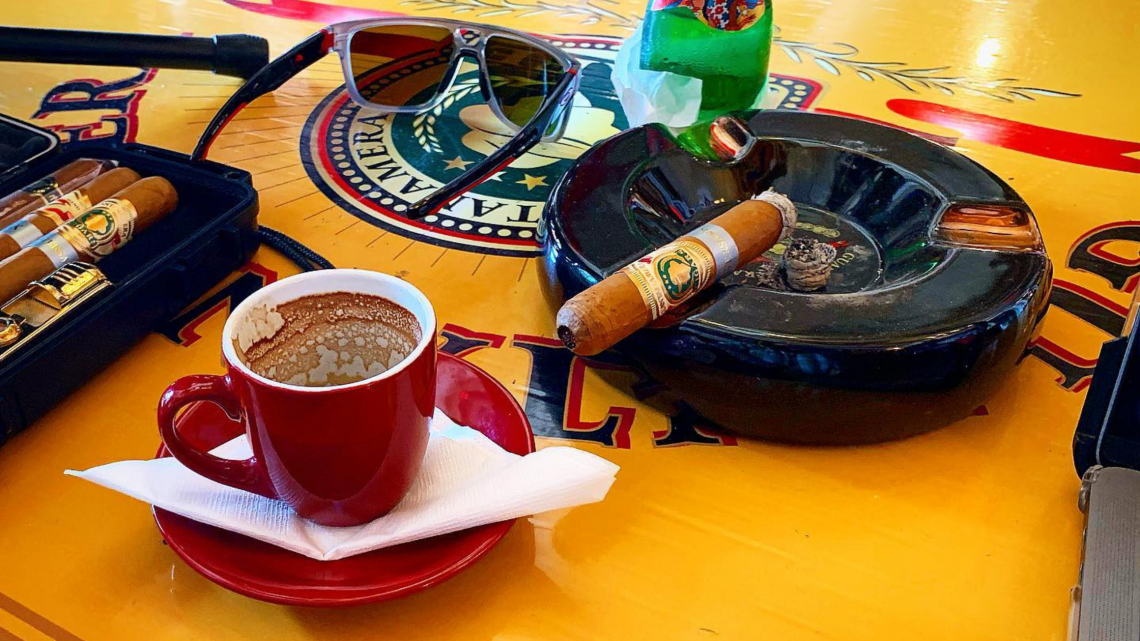 2) Guantanamera Cafe and Lounge
1465 SW 8th St #105, Miami, FL 33135
They say an authentic Cuban experience wouldn't be complete without Cuban coffee and cigar in hand, but even if you're not a "smoker" (good on you!), the Guantanamera Cafe and Lounge is still a must-visit around Shenandoah, and here's why —
A famous Cuban joint offering hand-rolled cigars, coffee, mojitos, and live music, the Guantanamera Cafe and Lounge has been a Little Havana staple since 1997 and probably one of the most unique destinations in the neighborhood.
While it may look like a tourist trap from the outside, with neon signs, giant cigar columns, and Cuban chucherias deterring you from coming in, you'll discover a grand celebration as soon as you step inside, one you wouldn't want to miss!
We're talking about a choice selection of cigars, a liquor bar, cocktails, appetizers, live music, karaoke, and a coffee counter that promises to fulfill your Cuban coffee fantasies!
The cigar lounge is a destination itself, lit with blue and red lighting — the color of the Cuban flag — and filled with all kinds of nick-nacks and photos of old-timey Hollywood stars!
It's Instagrammable AND has one of the best coffees in Little Havana, only a 3-minute drive from Shenandoah!
Need I say more?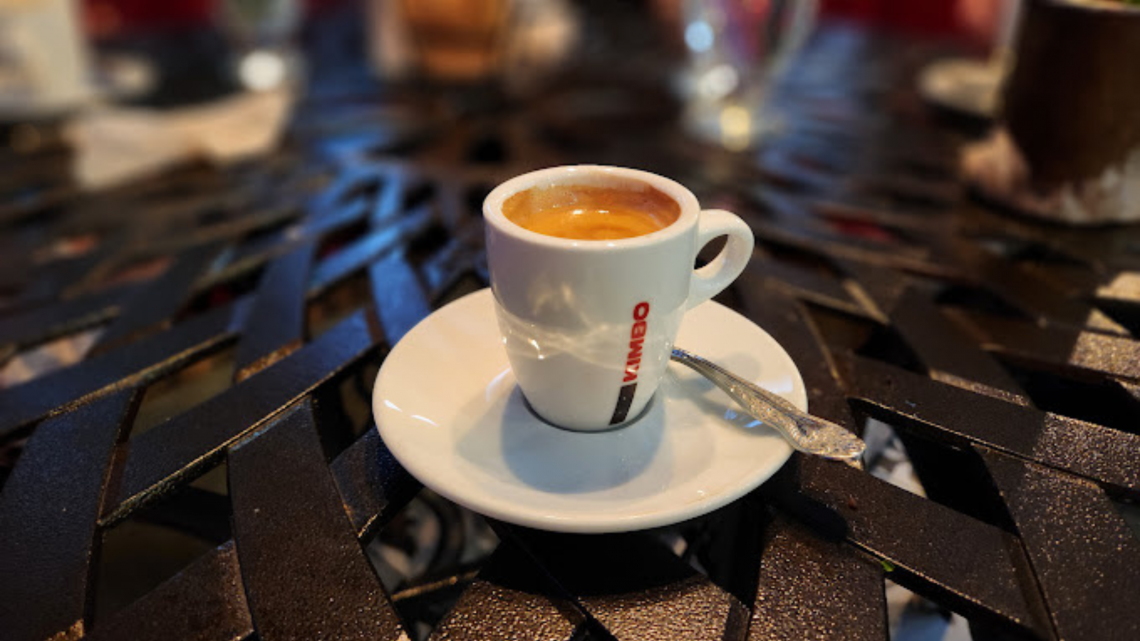 3) Old's Havana Cuban Bar & Cocina
500 SW 1st St, Miami, FL 33130
Authentic and vintage always go hand-in-hand, and at Old's Havana Cuban Car & Cocina, the best Cuban dishes are ALWAYS best served with coffee — Cuban coffee, that is!
Welcome to the heart of Little Havana, the Old's Havana Cuban Bar & Cocina, a coffee shop three minutes away from Shenandoah!
Nestled on the famous Calle Ocho, Old's Havana Cuban Bar & Cocina is visited by tourists and locals alike in search of the Cuban heartbeat of Miami.
And once they step inside this joint, they know they've come to the right place!
From vintage decor and music, Old's Havana takes guests to a pre-revolutionary era when Cuba's spirit was lighthearted and raging with passion.
Meanwhile, their authentic Cuban cuisine speaks for itself with its flavors showcasing years of tradition.
And if it's coffee you're after, Old's Havana has that covered, too, care of its short-but-sweet lineup of coffee drinks that screams AUTHENTIC Cuban coffee!
Visiting after-hours?
Swap your coffee for Old's Havana's "Adult" drink menu of Mojitos, Cachacas, Cuba Libres, premium-aged rum, cocktails, and more, and enjoy your drink with a live band performance!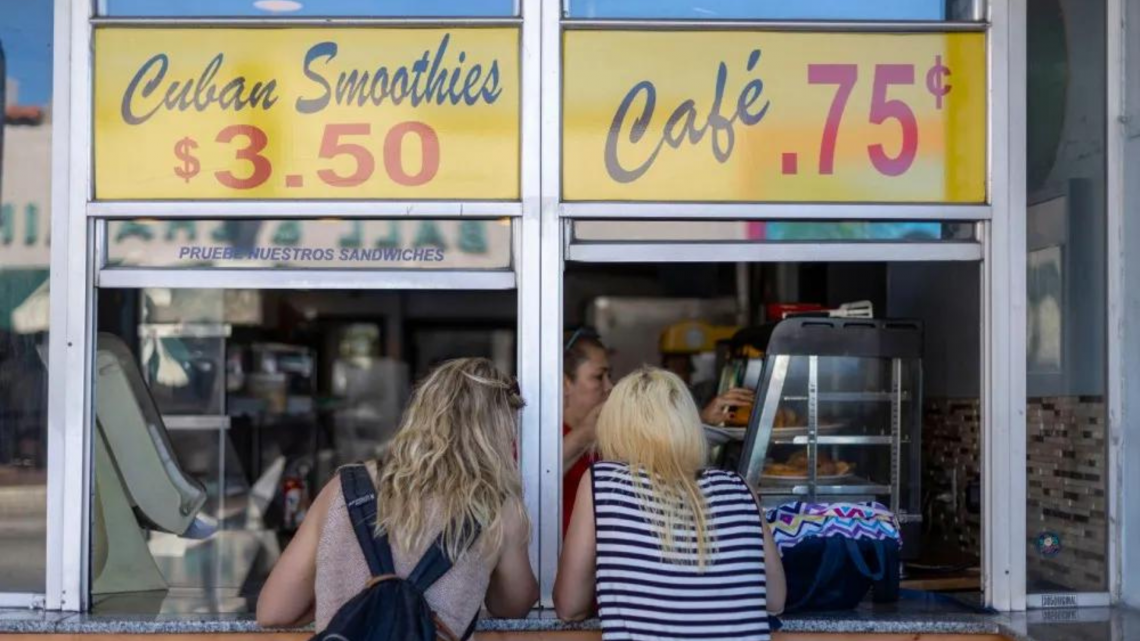 4) La Ventanita
3555 SW 8th St, Miami, FL 33135
Heads up, Java fanatics!
Are you ready for one of the most iconic coffee spots around Shenandoah?
If it's an authentic Cuban coffee experience you want, you've got Miami's most emblematic coffee window at your service, serving Versailles Restaurant Cuban Cuisine's revered Cuban Cafecito — the La Ventanita!
Offering Cuba's most famous coffee creations, such as Cafe Cubano, Cortadito, Colada, Cafe con Leche, and a variety of pastries, La Ventanita is a customary stop to have a coffee break, a snack (such as croquetas, pastries, and even cigars) and friendly banter, and it should be yours, too, every time you're in Little Havana — it's only a 5-minute drive from Shenandoah!
And since it's just a "drive-by," you can just get a cup of morning fuel to go and carry on to your next Miami destination!
How convenient is that?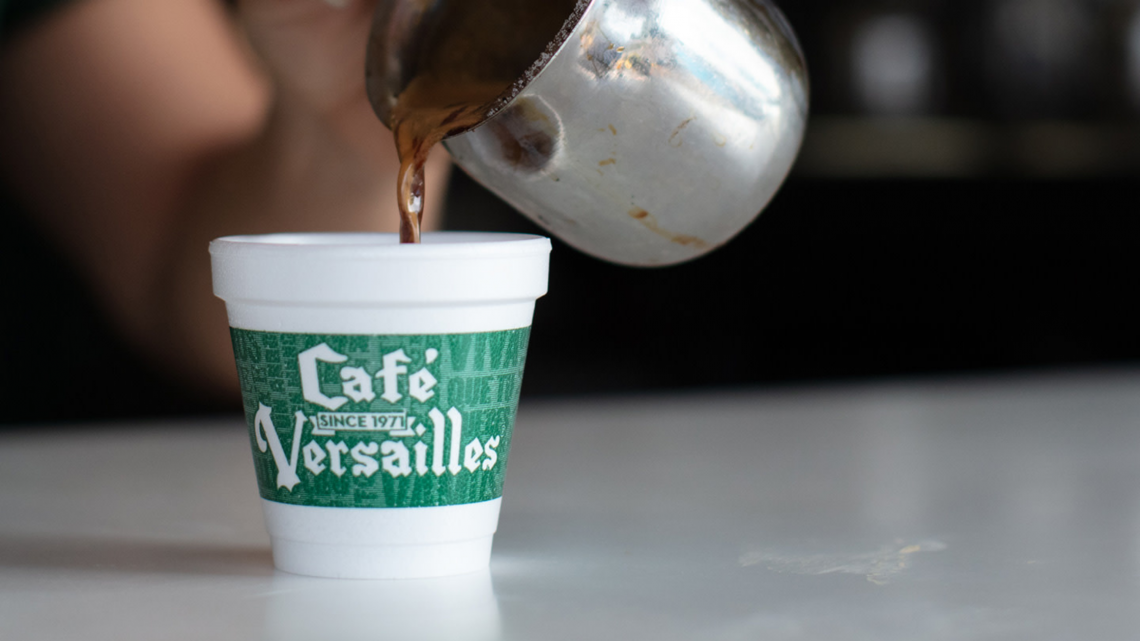 3501 SW 8th St, Miami, FL 33135
Coffee and Cuban pastries, anyone?
You're near Little Havana, so you shouldn't have it any other way!
Say hello to a Little Havana classic, Versailles Cuban Bakery, one of your must-visits for baked goods and an authentic Cuban coffee experience, only a 5-minute drive from Shenandoah!
At Versailles Cuban Bakery, you can choose from traditional Spanish-Cuban pastries to modern baked goods like cupcakes, cakes, and cheesecakes, perfectly paired with a menu of delicious coffee drinks, hot and iced!
While the line may look long, Versailles' experienced staff makes it bearable by getting the people and their orders through quickly.
Nevertheless, the wait is ALWAYS worth it.
Versailles promises you all the Cuban pastries you could want, from ham croquettes to guava pastries to potato balls-- and various desserts for cheap, too!
A place for sweet and savory eats and delicious coffee?
Another solid Little Havana dining experience care of Versailles Cuban Cuisine!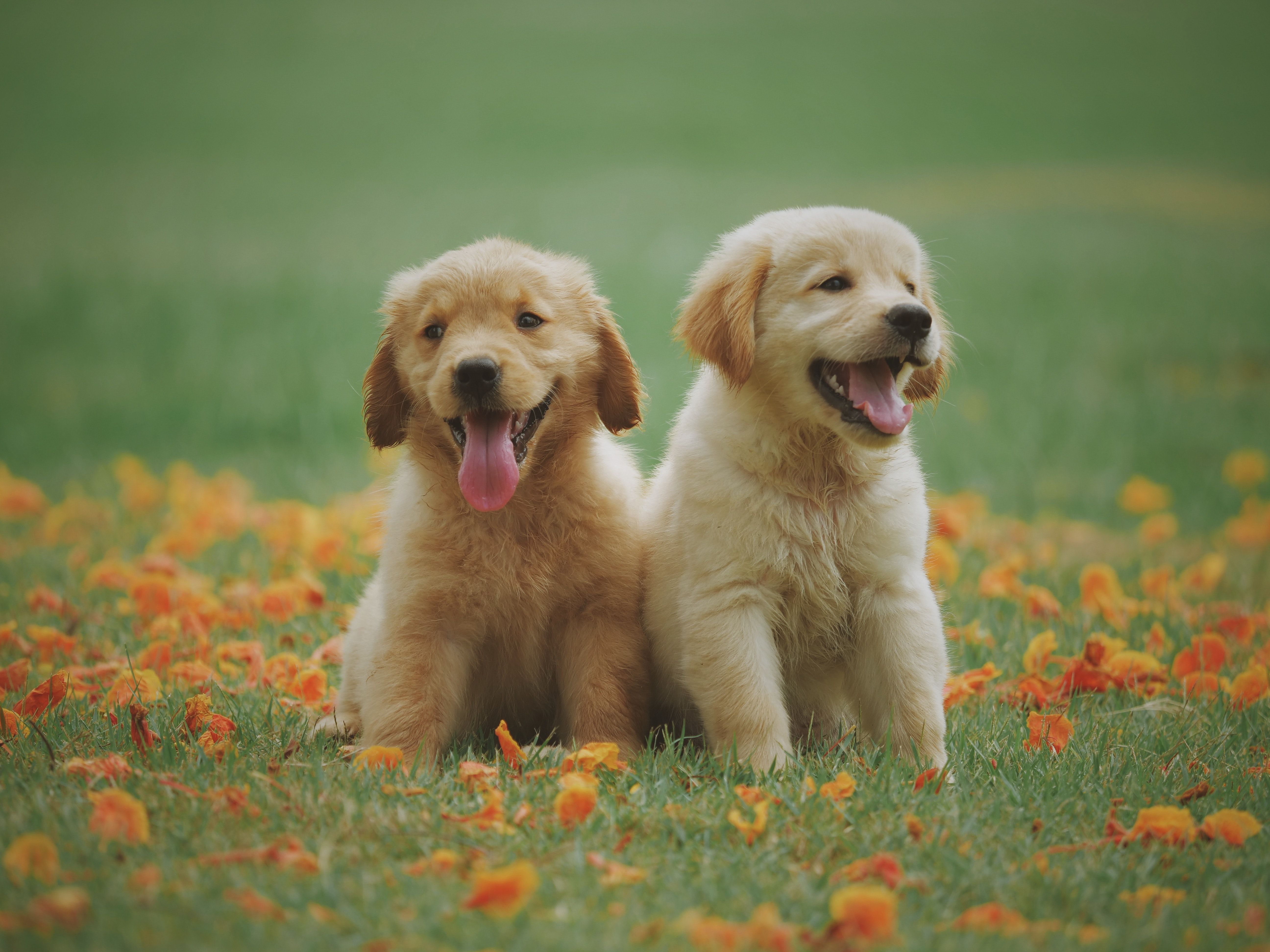 Here are the BEST dog parks in Miami. We analyzed 55 different neighborhoods in Miami, and...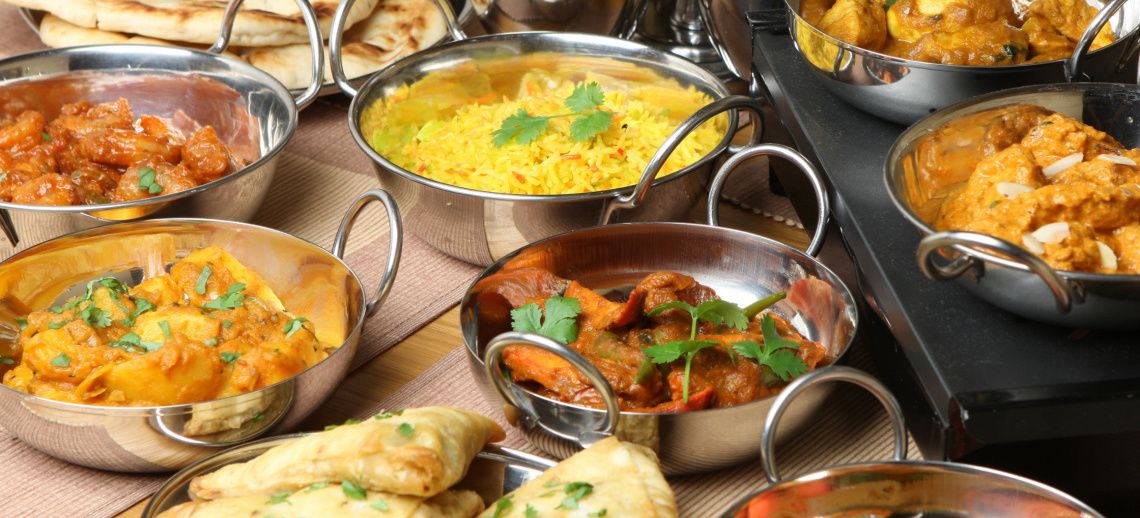 If you are a foodie or just love to eat as much as I do, here are my picks for the best pl...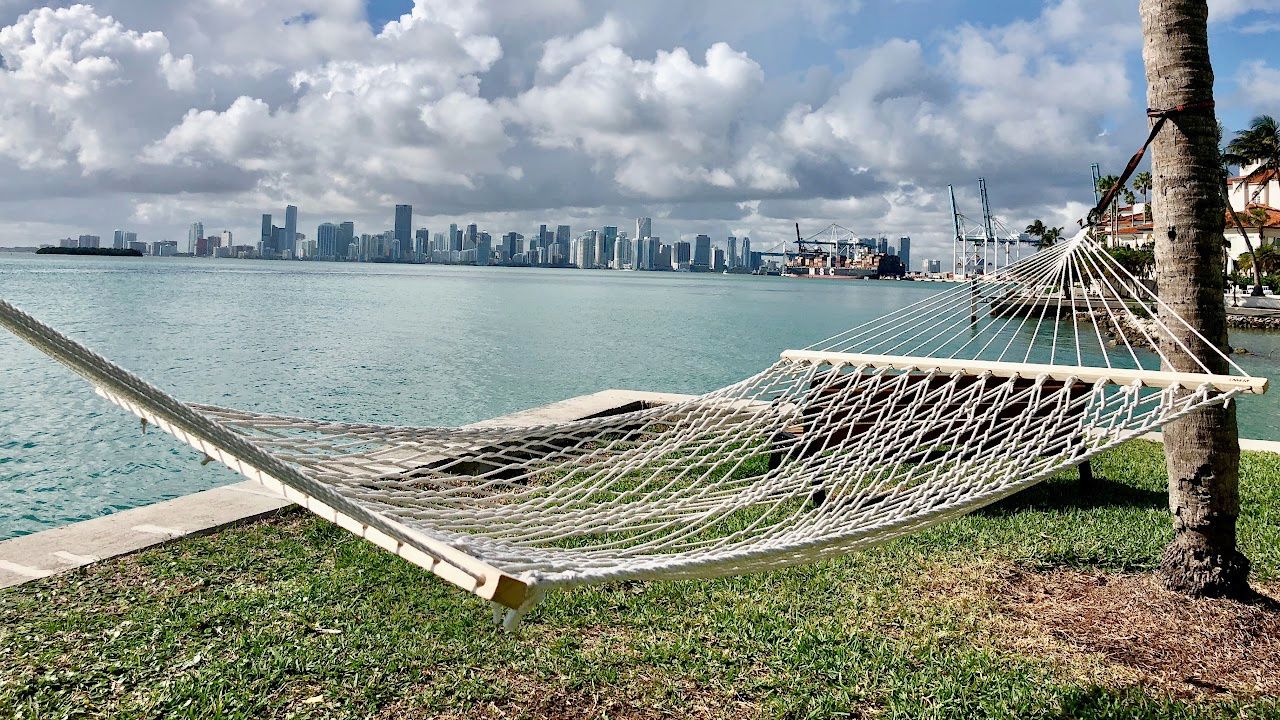 Discover Miami's top neighborhoods and schools with our comprehensive guide! Find the perf...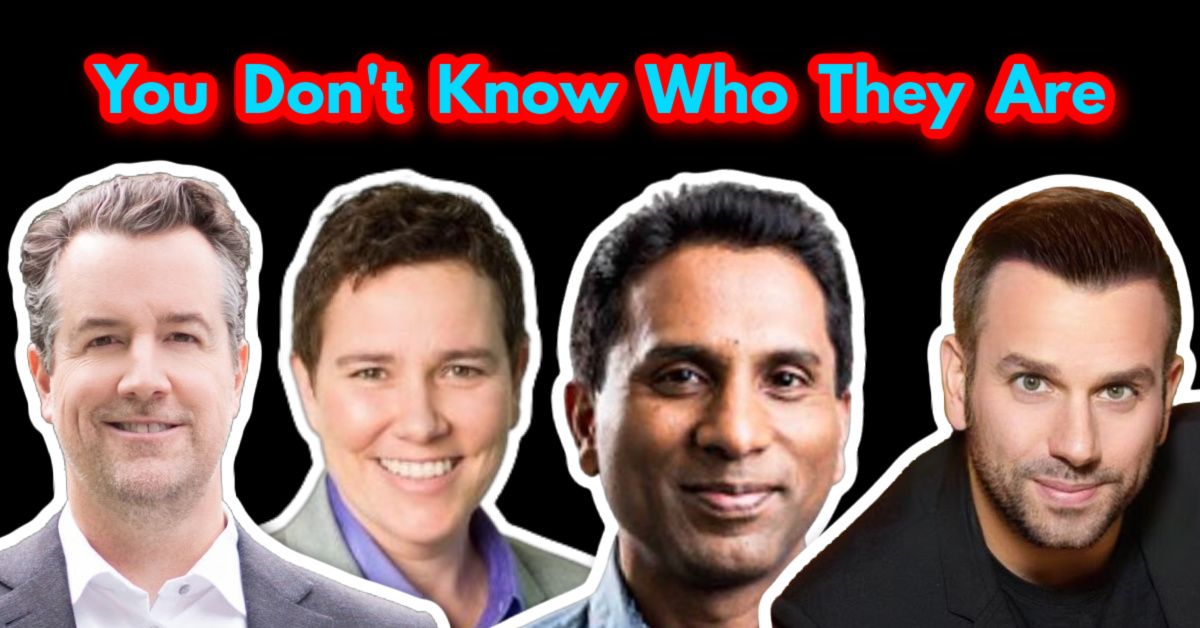 Sotheby's, Coldwell Banker, EWM, eXP, and the list goes on and on. This is absolutely why ...
Who are we?
We are the ALL IN Miami Group out of Miami.
We are Colombian, Filipino, Cuban, German, Japanese, French, Indian, Syrian, and American.
We are Christian, Hindu, and Jewish.
We are many, but we are one.
We sell luxury homes in Miami, Florida.
Although some of our clients are celebrities, athletes, and people you read about online, we also help young adults find their first place to rent when they are ready to live on their own.
First-time buyers?
All the time!
No matter what your situation or price range is, we feel truly blessed and honored to play such a big part in your life.