Sammy and Marisol's Story

😤 The other agent, Gina, was PISSED at me! She had totally given up on the sale. A few weeks prior, my clients, Sammy and Marisol (all fake names), had their offer accepted after an intense negotiation. ⠀
⠀
A couple of weeks or so later we had the results for the home's appraisal and inspections. The property was way off on the appraisal and the inspection issues totaled nearly $15,000. Because of this, my buyers, rightfully so, wanted to renegotiate on their offer.⠀
⠀
As a Realtor, we have to sell all parties in a transaction - the buyers, the sellers, AND the other agent. If we can't convince the other agent that we can eventually come to an agreement, the deal is DEAD.⠀
⠀
In this case, that is where we were at. The other agent told me that we need to cancel the contract because our requests were ridiculous! I let her cool down a bit and called her back the next day after I came up with what the best strategy would be.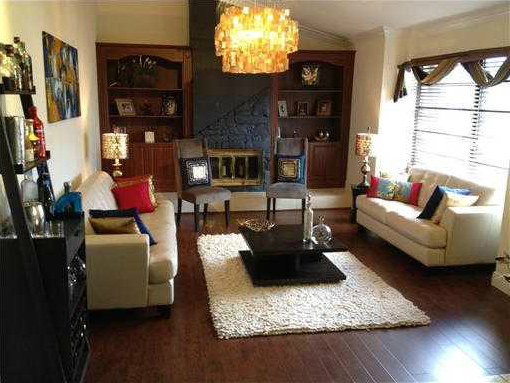 I knew my buyers were kind and fair people and I assumed the seller was too. I didn't think it was fair that an upset agent should dictate what happens. ⠀
⠀
So I told Gina, the agent, that it is best that the buyers and us meet with the seller at her home to try and work it out.⠀
⠀
To bring buyers and sellers together during a transaction is almost always a bad idea, but I had no other choice because the other Realtor had checked out already. After about 25 minutes of convincing, I was able to get her to set up the meeting.⠀

Long story a bit shorter, we all met and I had the buyers and seller talk in a separate room from the agents and call us if they needed anything. After about 20 minutes they came to an agreement. My buyers told me the seller HATED me. ⠀
⠀
But it didn't really matter because everyone benefited from the sale, including the seller.

"Our home, priced at $1,225,000 was on the market for ONE YEAR with a local realtor without any offers...... Amit sold it in 34 days at a price we were very happy with."
- Alicia Sandoval
"His high-end, digital marketing for sellers is truly cutting-edge and worlds ahead of the competition. Amit also offers hands-on buyer services that are the best you will find in the Coral Gables area. Hire him for all your real estate needs!"