Prefer listening to audio instead of reading, click the PLAY button below
🎧
A chain of six man-made islands nestled in the heart of Biscayne Bay's blue waters, connected by the Venetian Causeway from the mainland to the famous Miami Beach, Venetian Islands represent the best of Miami's luxurious lifestyle and rich history.
The islands are, from west to east: Biscayne Island, San Marco Island, San Marino Island, Di Lido Island, Rivo Alto Island, and Belle Isle.
The former three islands are considered part of Miami, while the remaining three are considered part of Miami Beach. The string of neighborhoods is conveniently between Downtown Miami and Miami Beach.
It is home to 38,488 residents as of the latest US Census.
Offering locals and visitors proximity to American Airlines Arena (home of the NBA World Champions, The Miami Heat), Adrienne Arsht Center for the Performing Arts, Bayside Marketplace, Miami WorldCenter, Virgin Miami Central, and Port of Miami to its west, and the epicenter of South Beach and Lincoln Road, accessible within minutes to its east, Venetian Islands screams world-class convenience and luxury without sacrificing privacy and exclusivity.
Yes, you read it right.
Although the islands are just a stone's throw away from world-class shopping, dining, and cultural activities, they retain a quiet, peaceful vibe.
In fact, the beautiful strip of islands is home to some of the most expensive and sought-after real estate in the country, drawing residents worldwide, including a host of socialites, celebrities, and high-ranking executives, and all those attracted by Venetian Islands' serene atmosphere, gorgeous tropical landscaping, and sense of seclusion.
Here, you'll experience South Florida's famous perfect climate all year round and take full advantage of the islands' active outdoor lifestyle.
It's no wonder locals enjoy strolling around the neighborhood's friendly and quiet tree-lined streets, coming to gather at Belle Isle Park for its attractive paths that wind through the shady palms and off-leash space for their island pooches.
Off the islands, from nearby Miami and Miami Beach, locals and tourists can also visit gorgeous parks and green spaces closer to the mainland, including South Pointe Park in South Beach and Bayfront Park in Downtown Miami.
And, of course, we can't forget Miami Beach's world-famous stretches of pristine white sand that are an easy 20-minute walk from the Venetian Islands.
Need quick access to Magic City's seemingly endless array of shopping, dining, and entertainment options? At Venetian Islands, visitors and locals and spoiled for choice at either end of the Venetian Causeway!
Peruse Miami Beach's varied and eclectic assortment of neighborhoods, and some of the best shopping in the world, just minutes away from Venetian Islands, including famous destinations like Lincoln Road Mall, which offers an incredible selection of upscale boutiques, sidewalk cafes, and cutting-edge restaurants, and Sunset Harbour's unique stores, popular fitness studios, and buzzing bar scene.
Meanwhile, at the west end of the Venetian Causeway, you'll find Miami's beautiful waterfront open-air shopping spot, Bayside Marketplace, and the vibrant Brickell City Centre, which offers a world of upscale bars, cozy cafes, shopping, innovative restaurants, and an awesome movie theater!
For an array of cultural activities and some of Miami's most popular attractions, head to Downtown Miami, home to top-notch museums like the Pérez Art Museum Miami and the Frost Science Center.
You can also watch concerts, theater, and broadway shows at the Arlene Arsht Center, while the nearby American Airlines Arena is the place to go and catch a Miami Heat game.
The list goes on, and I guess it's safe to say that exclusivity and privacy don't mean BORING at Venetian Island!
Presenting residents with one of Miami's most distinctive, carefree lifestyles, regardless of where they live within the community-- be it on the two smaller outer isles or the larger center island-- Venetian Island is the perfect tropical island living with the city's deluxe amenities within reach.
Imagine enjoying Miami's abundant nature and engaging in boating, fishing, and watersports, all popular pastimes in the Venetian Islands, while being minutes away from mainland Miami and Miami Beach's neighborhoods.
On the weekends, locals enjoy setting out for a day on the water, often making the easy trip to the Atlantic Ocean in their boat.
Others prefer to stay closer to home, launching kayaks from the public ramp just east of Rivo Alto Island.
The clear, calm waters of Biscayne Bay are ideal for spending the afternoon paddling and admiring the beautiful surroundings.
The Venetian Causeway has also become a famous stretch for residents to take a stroll, watch the sunset, jog, bike, or walk their dogs.
If you're up for a little side trip, the thoroughfare of twelve bridges sees significantly less traffic than the adjacent MacArthur Causeway, and locals aren't required to pay tolls.
The islands are also well-served by local Metrobuses, and many residents use public transit for their daily commute.
Meanwhile, in terms of real estate choices, Venetian Islands' are as diverse as its set of islands.
It'll come as no surprise, then, that the Venetian Islands are home to some of the most desirable real estate in the Miami area.
We're talking about single-family homes in the Venetian Islands, ranging from huge mansions on expansive lots to smaller homes on more modest lots.
There's also a mix of waterfront properties with boat docks and unbeatable views to homes on dry lots, with waterfront homes commanding the highest prices.
Its architectural styles range from 1930s Mediterranean-style bungalows to contemporary works of architectural art, and many homes include amenities like swimming pools, tennis courts, and private gyms.
Luxury condos are available on Biscayne Island and Belle Isle, with many residences offering some of the most breathtaking views imaginable.
Boasting a family-oriented backdrop, Venetian Islands also has an abundance of nationally-acclaimed public and private schools nearby, including North Beach Elementary, Nautilus Middle School, Miami Beach Senior High School, The Montessori Academy at St. John's, St. Hugh Catholic School, and more.
The University of Miami, one of the top research institutions in the country, is also in proximity.
Neighborhoods bordering the area comprise North Beach, Mid Beach, South Beach, Sunset Harbour, South of Fifth, Miami Design District, Brickell, and Coconut Grove.
Indeed, one of the top Miami residentials to reside in-- you'll find there's something for everyone on Venetian Islands!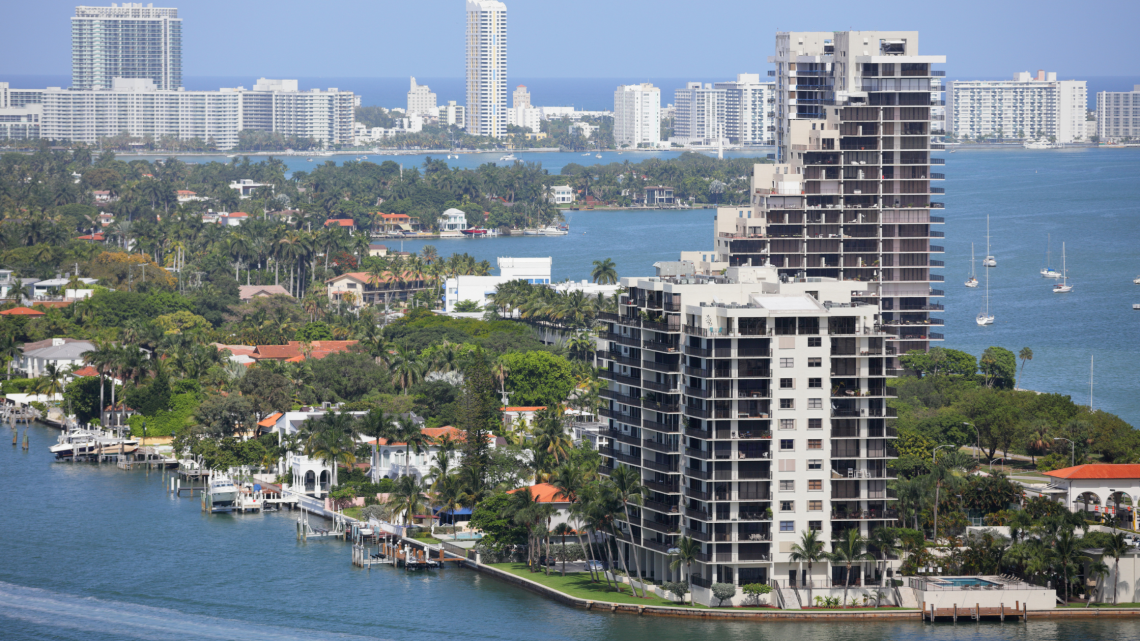 Enjoy the best of two amazing worlds: a peaceful tropical enclave in the heart of one of the most exciting and diverse cities on Earth-- Miami's Venetian Islands.
These luxury neighborhoods offer a hideaway for Miami residents who want to enjoy their privacy while being next to the excitement of Miami and Miami Beach, a drive away via the Venetian Causeway.
And with its beautifully landscaped, luxury waterfront homes furnished with lavish details and spectacular views of Biscayne Bay and the Miami skyline, many from around the world have found this tropical paradise, living the elegant, relaxing island lifestyle that only remains a dream for some.
Turn that dream into a reality-- live in and explore Venetian Islands!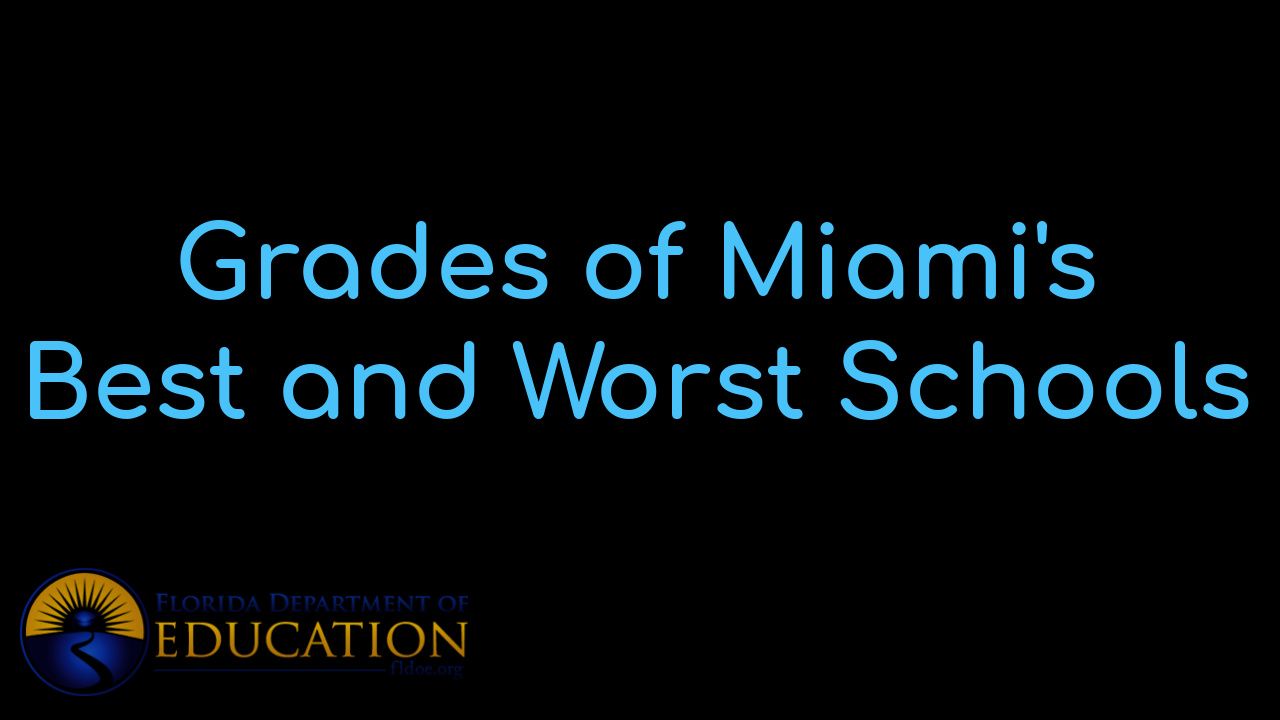 View Miami's BEST schools and the individual grades that each school received. Besides vie...

"Our home, priced at $1,225,000 was on the market for ONE YEAR with a local realtor without any offers...... the team sold it in 34 days at a price we were very happy with."
- Alicia Sandoval
"His high-end, digital marketing for sellers is truly cutting-edge and worlds ahead of the competition. Amit also offers hands-on buyer services that are the best you will find in the Coral Gables area. Hire him for all your real estate needs!"
Who are we?
We are the ALL IN Miami Group out of Miami.
We are Colombian, Filipino, Cuban, German, Hispanic, Indian, Syrian, and American.
We are Christian, Hindu, and Jewish.
We are many, but we are one.
We sell luxury homes in Miami, Florida.
Although some of our clients are celebrities, athletes, and people you read about online, we also help young adults find their first place to rent when they are ready to live on their own.
First-time buyers?
All the time!
No matter what your situation or price range is, we feel truly blessed and honored to play such a big part in your life.