An eclectic community with a kitschy blend of urban sophistication in a rural setting, Miami's Upper East Side is one of Magic City's first suburbs, known to many as the MiMo (Miami Modern) District.
The area features three distinct residential neighborhoods, Belle Meade, Bay Point, and Morningside, and is north of Edgewater, east of Little Haiti, south of the village of Miami Shores, and sits on Biscayne Bay.
The community is a 27-block district between 50th and 77th Streets on Biscayne Boulevard, comprising a total of seven subdivisions.
It is home to 13,821 residents as of the latest US Census.
Nestled north of Downtown Miami and its outlying areas is Miami's Upper East Side, a collection of primarily residential, single-family subdivisions lining the coast of Biscayne Bay.
Here, you no longer need to look further than the ornate MiMo buildings to understand the city's roots.
In fact, the expansive 27-block district has been experiencing its own revival as forgotten architectural gems are being restored to their former glory, forging a new identity as the MiMo Biscayne Boulevard Historic District.
To date, the rejuvenated hotspot brims with umbrella-blanketed cafés spilling onto the sidewalks, charming boutiques, consignment stores, and trendy eateries, all housed inside restored retro-style structures.
But let's not forget that the charming neighborhood teeters between hectic and tranquil, old and young, and historic and modern-- a significant draw for locals and tourists looking for a well-rounded experience that they can only get at Upper East Side.
On the flip side, Miami Ironside, Upper East Side's other creative district, is a strip of showrooms, studios, furniture shops, and independent retailers.
The outdoor mall is essential for shopping and dining, offering visitors a range of cuisine in the Upper East Side, such as Italian, Mediterranean, Vietnamese, and casual comfort food.
It's considered one of the hotspots in the neighborhood for a good reason.
Meanwhile, for your insider tip on the best hangout spot for locals and visitors in Upper East Side, Vagabond Hotel is the community's crown jewel.
Its lobby is a famous restaurant and bar, where live music, DJ parties, and movie screenings regularly ensue.
But that's not all!
Once you get tired of the bustling district, you'll have nature's saving grace.
Yes, folks, Upper East Side also boasts an array of parks to visit, spearheaded by Legion Park and Morningside Park.
The two parks are perfect spots for outdoor family fun or community engagement.
You can enjoy rich greenery, beautiful waterfront views, bright blue skies, and recreational activities on land or water!
Now, if you're still itching to explore, there's no need to worry!
As previously mentioned, Upper East Side is nearby South Beach, Downtown Miami, and Little Haiti, so you won't run out of places to visit!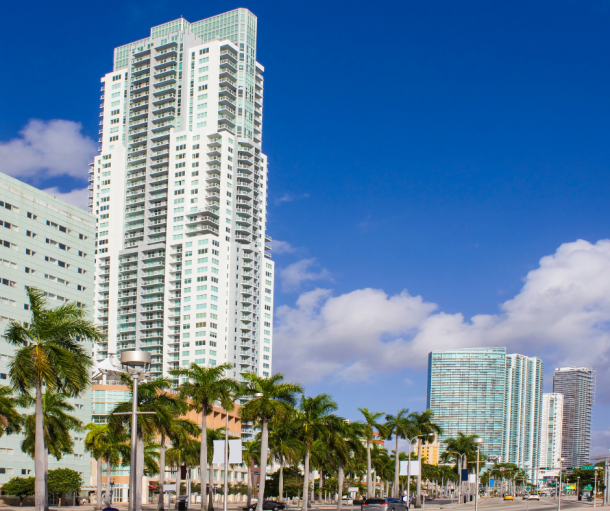 MiMo Biscayne Boulevard Historic District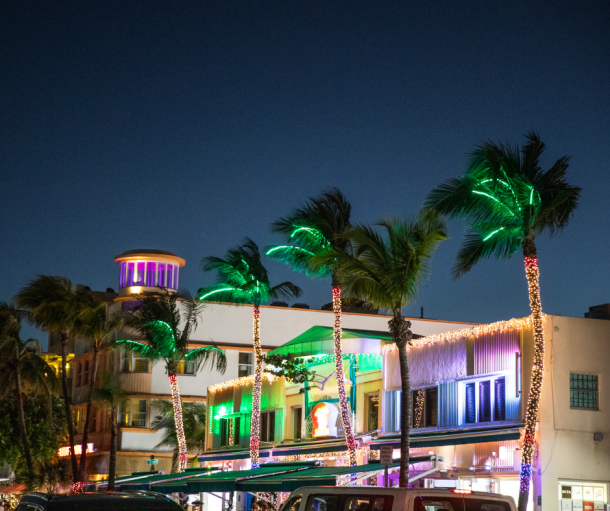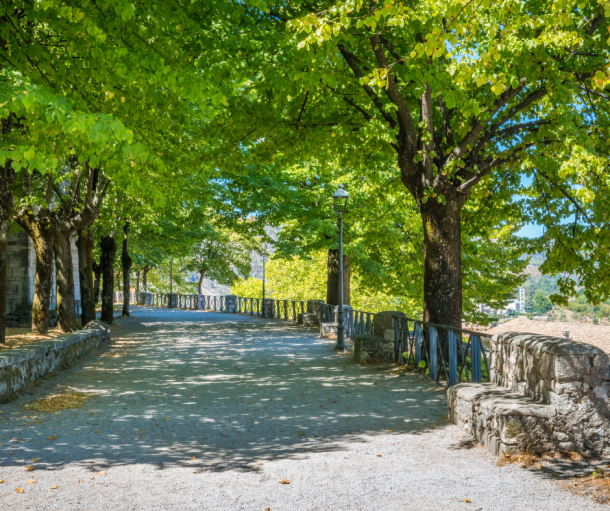 Following a wide range of residential sub-neighborhoods (seven to be exact!), each offering a different flavor to the community's dynamics, it's not surprising how Miami's Upper East Side has become one of the fastest-growing and most sought-after neighborhoods in Magic City.
In geographical order from south to north and east to west, it contains the subdivisions of Magnolia Park, Bay Point, Morningside, Bayside, Belle Meade, Shorecrest, and Palm Grove.
These small communities offer pleasingly contrasting lifestyles, from exclusive and elite gated neighborhoods to multi-family apartments, condominiums, and historic single-family homes along its southern and western boundaries.
But the different types of residential aren't the only ones that vary in Upper East Side.
According to a 2000 census, Upper Eastside is one of Miami's most diverse neighborhoods, as the number of ethnicities and races in the area consists of high, middle, and low-income families.
At Upper East Side, it won't matter if you're among the artists and creative types, a professional looking for urban solitude, or a family looking to plant roots in Miami.
You'll always have a place in this eclectic community.
Indeed, with multiple parks, water access, shopping, dining, culture, some excellent schools, plus a fantastic central location just outside of Miami's urban center, the Upper East Side is an ideal neighborhood to reside in.
And what do you know?
As the area continuously develops, the best is yet to come!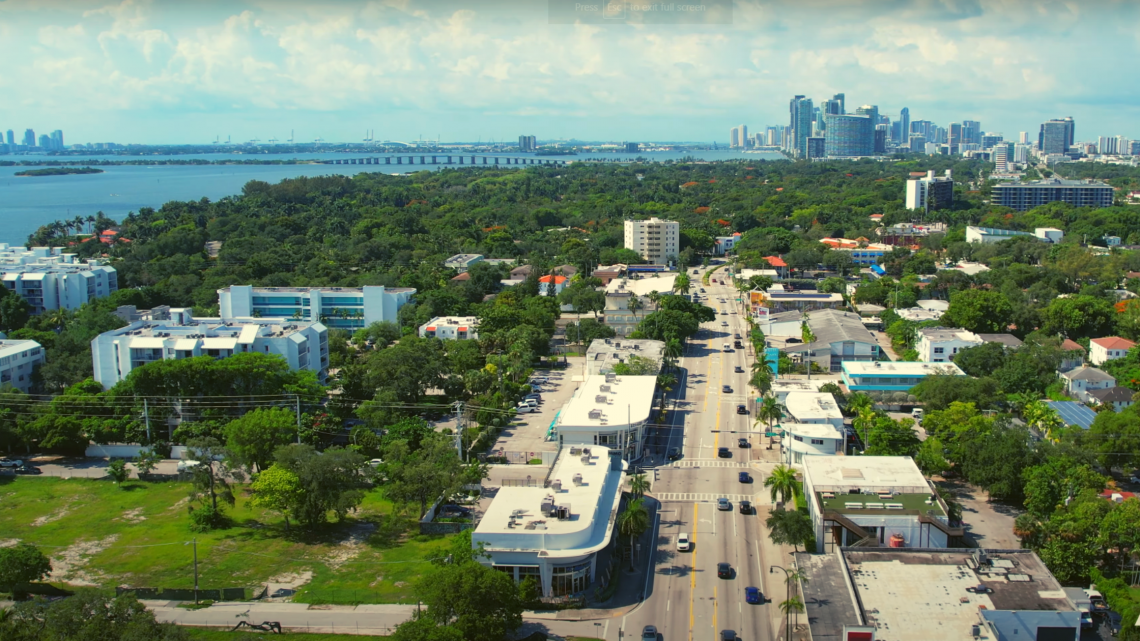 Boasting a suburban appeal while being within city limits, Upper East Side is among Miami's most unique communities, offering residents everything great about Magic City.
Art, history, culture, nature, quirky charm, and a pleasant contrast of old and modern-- there aren't a lot of neighborhoods that can offer what the Upper East Side can.
So take your pick from the many different parts of the Upper East Side and experience the "best of both worlds," enjoying the lifestyle options of Midtown with a suburban setting, bay views, and the waterfront vibe.
It's, indeed, a combination of Miami's past and future that offers something for every homebuyer.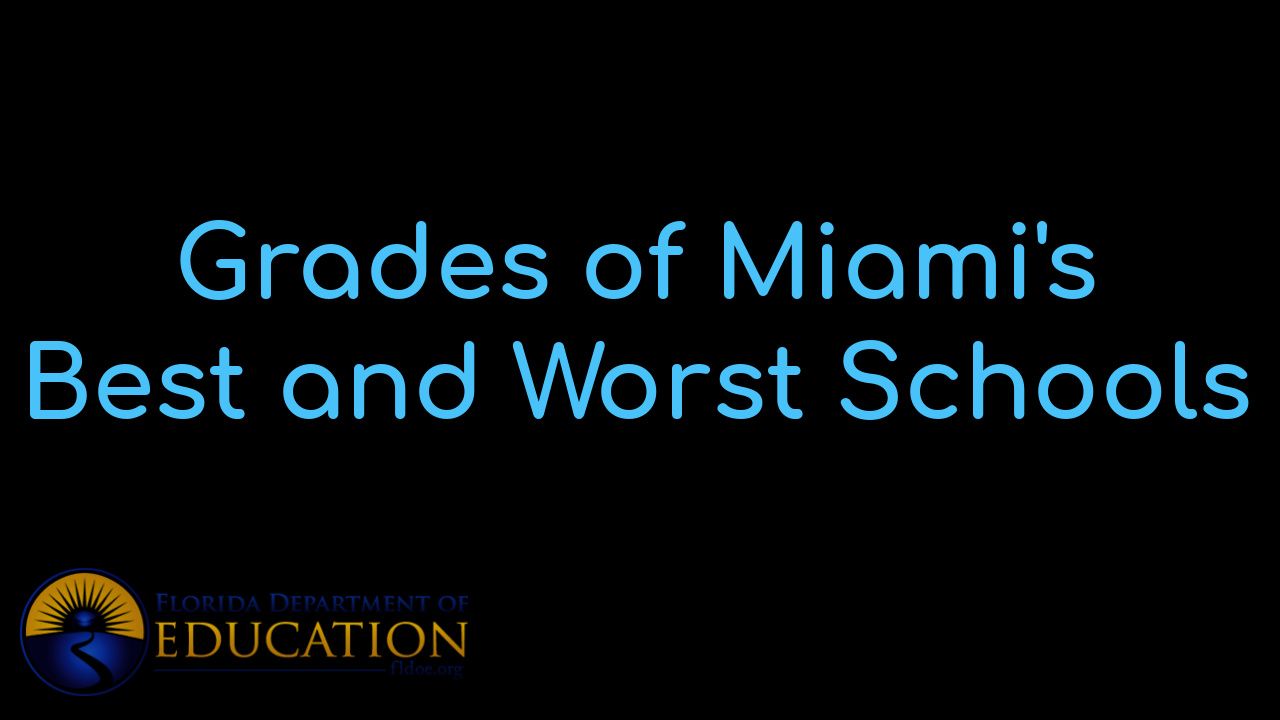 View Miami's BEST schools and the individual grades that each school received. Besides vie...

"Our home, priced at $1,225,000 was on the market for ONE YEAR with a local realtor without any offers...... the team sold it in 34 days at a price we were very happy with."
- Alicia Sandoval
"His high-end, digital marketing for sellers is truly cutting-edge and worlds ahead of the competition. Amit also offers hands-on buyer services that are the best you will find in the Coral Gables area. Hire him for all your real estate needs!"
Who are we?
We are the ALL IN Miami Group out of Miami.
We are Honduran, Filipino, Puerto Rican, Cuban, German, Hispanic, Indian, Syrian, and American.
We are Christian, Hindu, and Jewish.
We are many, but we are one.
We sell luxury homes in Miami, Florida.
Although some of our clients are celebrities, athletes, and people you read about online, we also help young adults find their first place to rent when they are ready to live on their own.
First-time buyers?
All the time!
No matter what your situation or price range is, we feel truly blessed and honored to play such a big part in your life.