A census-designated metro Miami suburb that often goes unnoticed, even by seasoned travelers, Tamiami is a Miami-Dade neighborhood that boasts significance to the city's rapid development despite its anonymity.
The community is west of Westchester.
Its nearby cities are University Park, Coral Terrace, and Sweetwater, among others.
Tamiami has a total area of 7.6 sq mi, of which 7.3 sq mi is land and 0.2 sq mi is water.
It is known for its famous roadway, Tamiami Trail, which goes through the Everglades, connecting Tampa and Miami.
It is home to 55,757 residents as of the latest US Census.
Despite being part of a famous county like Miami-Dade, you'll notice that not much can be said about Tamiami-- at least, based on what's available online.
In fact, it's among many Miami areas that most out-of-towners have no clue of, much like its neighboring city, Westchester.
You'll most likely have more information on Tamiami TRAIL than the actual community, which is not a surprise, as the scenic drive is one of the highlights of Tamiami and the booming Florida tourism.
So, what's there to see in Tamiami?
Boasting a diverse population made up mostly of Hispanics, Tamiami is a neighborhood brimming with culture, history, and outdoor recreation.
Although it may lack a bit in terms of the usual Miami pizzazz, which comprises nightlife, entertainment, miles of beaches, and world-class dining and shopping, it makes up for it with abundant nature, wildlife spotting, and its tight-knit community.
For one, Tamiami is nearby an array of parks and lakes, including its own Tamiami Lakes Park, International Gardens Park, Tamiami Trail Park, Tamiami Park, and more.
Having extensive access to green spaces gives residents and tourists some downtime with nature and opportunities for walking, hiking, biking, and the like.
Nevertheless, if you're looking for an adventure in Tamiami, there's nothing better than planning a road trip along the Tamiami Trail/U.S. Highway 41 between Miami and Naples (of course, it's a no-brainer!).
Known as the "most scenic" route in Florida, with an array of attractions and stops along the way, you'll come across famous Florida tourist spots like Shark Valley – Everglades National Park, ValuJet Flight 592 Memorial, Big Cypress Gallery, Kirby Storter Roadside Park, and Kirby Storter Boardwalk, and more, while cruising through the roadway.
For a quick errand or shopping side-trip, you'll find several shopping destinations nearby Tamiami, like the Tamiami Trail Shops, Shoppes at Tamiami, Tamiami Lakes Plaza, and International Plaza Shopping Center, among others.
And if you're up for more Miami leisure, Tamiami Trail is also a gateway to other more famous communities and areas, including Paradise Coast, the Everglades, the Little Havana section (through Calle Ocho), Brickell, and Downtown Miami.
While it's true that Tamiami isn't part of the tourist-ridden communities of Miami, the same can't be said about its livability.
In fact, the neighborhood is one of the choice communities in the area and among the largest in Florida.
And why is that, you ask?
First, Tamiami exudes inclusivity, offering a place to call home to an array of ethnic and racial groups, religions, and immigrants.
The said diversity is reflected in the community's food, music, and art, as the residents have brought their traditions and customs to Tamiami.
Most Tamiami residents are Hispanics, retirees, college students, and young professionals.
Secondly, Tamiami is a progressive but peaceful community due to the lack of throngs of tourist visits year-round.
The area has grown in the last nine years-- new parks have been built for more outdoor recreation, and roads to alleviate traffic due to the increase in population.
You'll also find great restaurants with an excellent ambiance to spend time with family and friends, thus proving, yet again, that the neighborhood is diverse and family-oriented.
The community is very tightly knit, and many residents do many activities together, such as running, cross fit, and having lunch together.
And though Tamiami doesn't offer many options for nightlife and entertainment, it has access to markets, restaurants, essentials, and workplaces nearby.
If you're moving here to raise a family, say no more. Tamiami elementary schools are some of the best in the state, and parents can be confident their children will receive a top-notch education.
Although there are no high schools here, Florida International University is within the area, so quality collegiate education is within reach.
Third, Tamiami is a haven for nature lovers and outdoor enthusiasts.
The neighborhood is surrounded by green spaces within and around the area, so you'll find plenty of outdoor activities to keep you busy, like biking, hiking, and trails.
Lastly, the neighborhood offers a convenient location for residents working in metro Miami since it's less than a 30-minute trip from the city.
The quick travel time means the commute is relatively easy and hassle-free.
And that, ladies and gents, generally sums up living in Tamiami!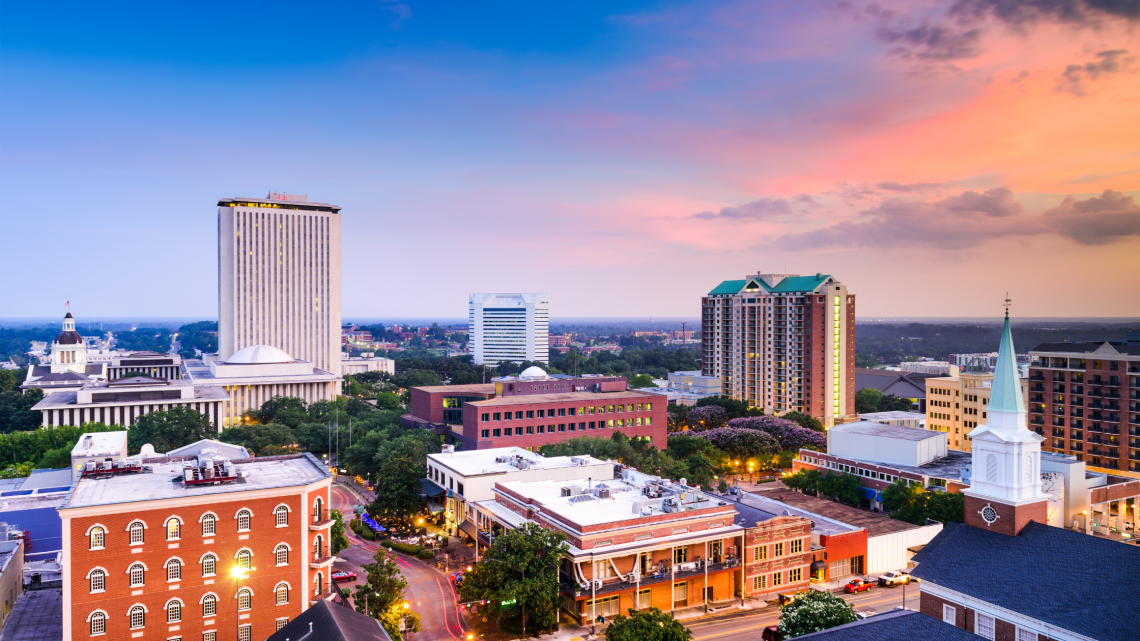 Are you ready to take a chance on an unfamiliar but tightly-knit and family-oriented community?
While Tamiami doesn't offer all the Miami usuals-- the beaches, vibrant nightlife, an all-nighter entertainment scene, and the luxe shops and restaurants, it has one thing that will sweep you off your feet: a simple, peaceful, and nature-driven Miami lifestyle.
It's a place to call home in Miami that makes you feel like you're worlds away from the bright lights and the happy chaos-- yet not "too far" that you can't find your way back.
I don't know about you, but that sounds like a perfect bargain!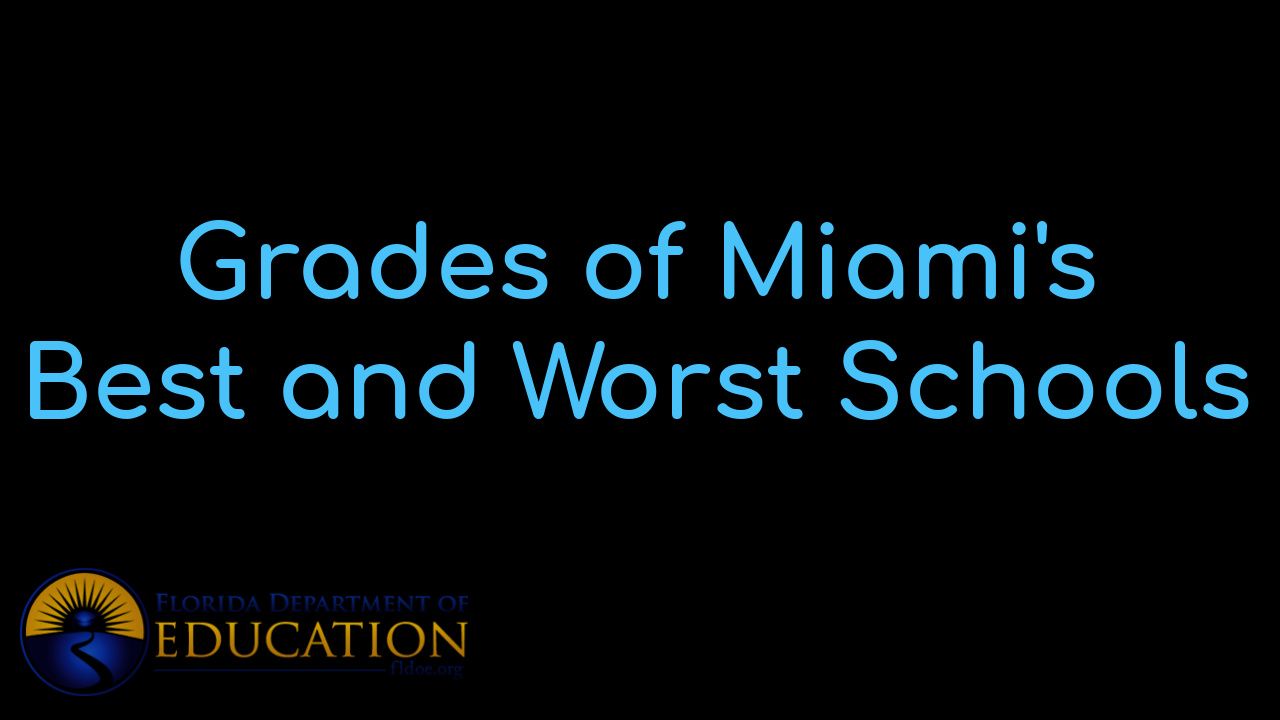 View Miami's BEST schools and the individual grades that each school received. Besides vie...
Who are we?
We are the ALL IN Miami Group out of Miami.
We are Honduran, Filipino, Puerto Rican, Cuban, German, Hispanic, Indian, Syrian, and American.
We are Christian, Hindu, and Jewish.
We are many, but we are one.
We sell luxury homes in Miami, Florida.
Although some of our clients are celebrities, athletes, and people you read about online, we also help young adults find their first place to rent when they are ready to live on their own.
First-time buyers?
All the time!
No matter what your situation or price range is, we feel truly blessed and honored to play such a big part in your life.