Prefer listening to audio instead of reading, click the PLAY button below
🎧
"A Small Town That Means Big Business," Pembroke Park is a Broward County neighborhood that proudly maintains a thriving corridor for commerce and a peaceful community for its residents.
The town offers a total area of 1.6 square miles, of which 1.4 square miles is land and 0.27 square miles is water.
It is nearby the cities of Hollywood, West Park, Hallandale Beach, Miami Gardens, and Miami-Dade County's unincorporated community of Ives Estates.
Pembroke Park is part of the South Florida metropolitan area. Almost one-half of its residents live in mobile homes.
It is home to 6,269 residents as of the latest US Census.
Pembroke Park's optimal location is one of its biggest draws.
Nestled just southwest of Hallandale Beach and Hollywood, minutes from world-famous beaches, its locals and visitors are a short drive to South Florida's best assets-- shopping, golf, tennis, boating, kayaking, paddle boarding, fishing, diving, snorkeling, arts, culture, and live entertainment.
To put it simply, when in Pembroke Park, you're in the heart of all the best attractions and activities throughout Greater Fort Lauderdale that draw millions to visit and live in this area.
Of course, location isn't the only thing that puts this small town on the map.
At Pembroke Park, you're never far from a park.
It's no surprise, though. "Park" is right in its name!
The town boasts four parks, one in each corner.
Pembroke Park Preserve, or Raymond P. Oglesby Environmental Preserve, is one of its most famous nature enclaves.
The preserve is a 13-acre passive park with four pavilions & barbeque stations, a half-mile walking/jogging trail, multiple playground systems, petanque courts, and a 20-station exercise system.
In winter, it hosts a Celtic Music Program and Picnic every Wednesday, from Thanksgiving to Easter.
Other town parks include Ryan Park, Howard P. Clark Linear Walkway, and Patrick Behan Park.
Most have similar facilities.
Another great thing about Pembroke Park is its variety of delicious eats.
All that outdoor fun works up an appetite, and this town has you covered!
You'll find plenty of fast food and sit-down chain choices in Pembroke Park, including a few restaurants that serve your favorite Canadian-American fare.
There are also top-rated independent restaurants nearby.
Are you starting to get hyped for more of South Florida?
Pembroke Park is the best neighborhood to experience its greatness!
Although geographically smaller than most of its neighbors, it's your gateway to a long list of entertainment and recreation options.
Nearby famous attractions include Orangebrook Golf & Country Club, Aqua Golf Driving Range, Aventura Mall, Everglades Holiday Park, NSU Art Museum, and more!
Who says you have to stay in the big city to experience Florida at its finest?
Not long ago, Pembroke Park comprised nurseries, quarries, and mobile home parks.
Today, the town has become the home to over 700 businesses, thanks to its central location and equal distance between the major population centers of Miami-Dade and Broward Counties.
Many of the businesses in Pembroke Park are Fortune 500 companies, such as Mohawk Carpets, Sound Advice Industries, Royal Caribbean Cruise Lines, Home Depot, and others.
The town is also home to television towers and radio facilities like WLRN (Public Broadcasting), Trinity Broadcasting (religious), and WFOR (CBS network).
Aside from the town's commercial rise, Pembroke Park has also experienced an influx of residents.
In fact, as soon as the leaves fall and thermometers plummet up north, Pembroke Park's population quickly doubles! It's a hotspot for Canadians fleeing brutal snowy winters, who make the city their home base for days, weeks, or the whole winter season!
Here, residents enjoy a small-town feel amidst a busy and prosperous area. Pembroke Park has 17 mobile home parks, four devoted to recreational vehicle camping, and most of its locals live in mobile homes.
On the flip side, there are also new apartments, villas, and townhomes on the western edge of town, so hopeful homeowners looking for a Pembroke Park property can start their search from there.
But folks, it's only the beginning.
The vital new Pembroke Park faces the future with a confidence born of strategic planning and careful financial management.
Town leaders have established a Planning Consultant along with the Planning and Zoning Board that ensures building conditions and quality of life will remain as the residents all know and have come to enjoy.
The Mayor and town commission, Town Manager, and other staff of development professionals are working hand in hand to help make the future of Pembroke Park one of vitality and beauty in the South Broward community.
No doubt, the family-friendly community continues to thrive, and there's no other way to go but UP!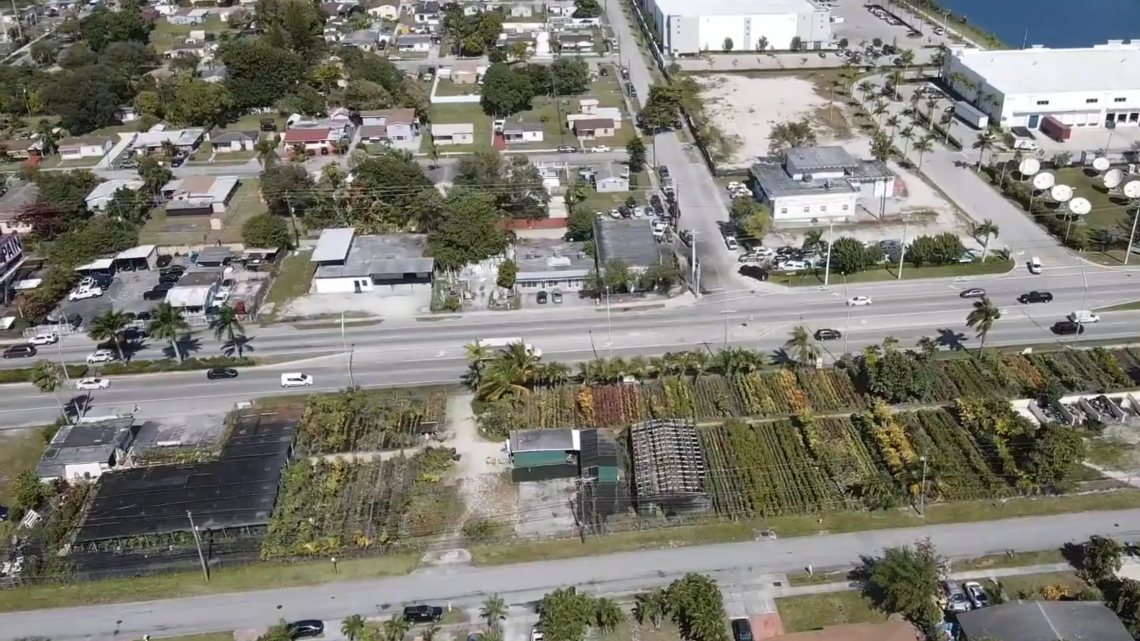 Indeed, the tagline, "A Small Town That Means Big Business," fits Pembroke Park to a T.
While considerably smaller than most of the cities in the area and Broward County in general, the town continues to break all odds and show that success shouldn't be based on size and numbers.
With its perfect location nearby famous communities and its hardworking government, Pembroke Park rises to the list of the top neighborhoods in the Greater Lauderdale area.
It is armed with friendly residents, natural beauty, a family-friendly atmosphere, and strategic planning that puts residents' quality of life first.
It's another Broward County town to watch out for and one where you can live, work, and play in South Florida!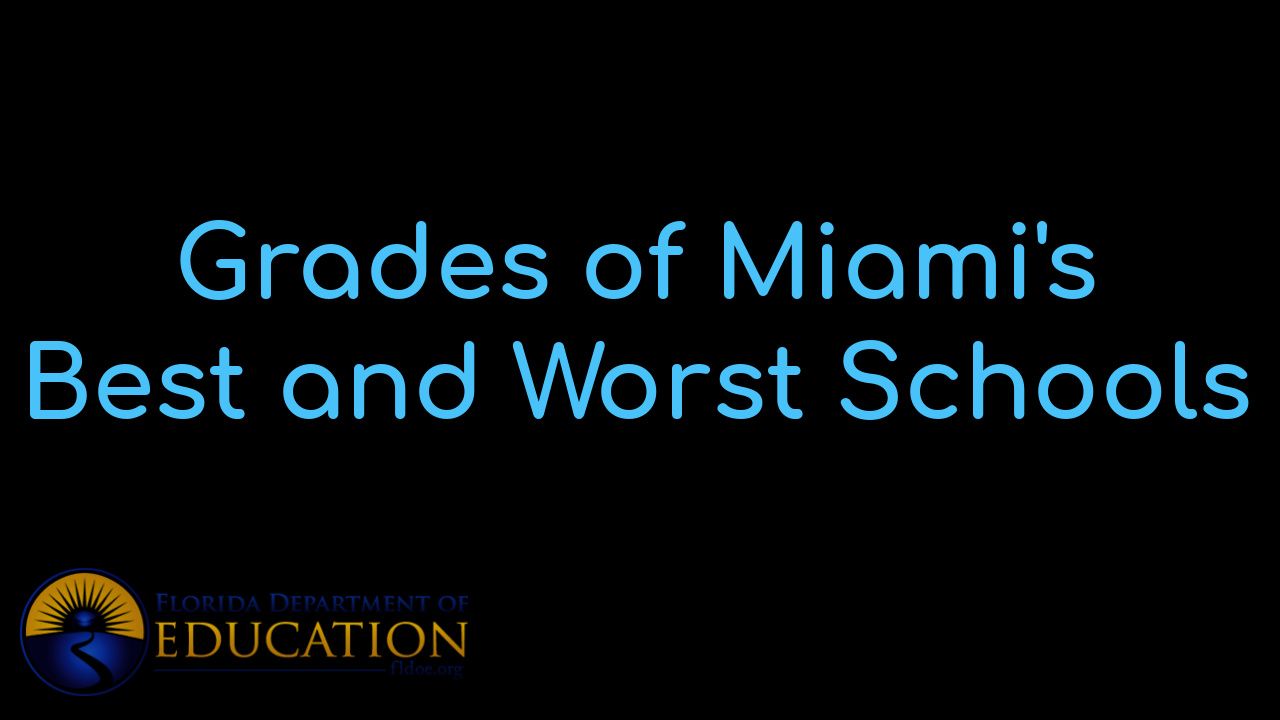 View Miami's BEST schools and the individual grades that each school received. Besides vie...

"Our home, priced at $1,225,000 was on the market for ONE YEAR with a local realtor without any offers...... the team sold it in 34 days at a price we were very happy with."
- Alicia Sandoval
"His high-end, digital marketing for sellers is truly cutting-edge and worlds ahead of the competition. Amit also offers hands-on buyer services that are the best you will find in the Coral Gables area. Hire him for all your real estate needs!"
Who are we?
We are the ALL IN Miami Group out of Miami.
We are Colombian, Filipino, Cuban, German, Japanese, French, Indian, Syrian, and American.
We are Christian, Hindu, and Jewish.
We are many, but we are one.
We sell luxury homes in Miami, Florida.
Although some of our clients are celebrities, athletes, and people you read about online, we also help young adults find their first place to rent when they are ready to live on their own.
First-time buyers?
All the time!
No matter what your situation or price range is, we feel truly blessed and honored to play such a big part in your life.