Explore Palm Island | Hibiscus Island
Prefer listening to audio instead of reading, click the PLAY button below
🎧
Two of three exclusive manmade islands in Florida's glistening Biscayne Bay, Palm Island, and Hibiscus Island, are twin islands situated off the southwestern shore of Miami Beach.
Palm Island and Hibiscus Island span only 82 acres and 69 acres, respectively.
The two highly sought-after waterfront communities were constructed parallel to one another as part of the City of Miami Beach and are accessible only via the MacArthur Causeway.
The two islands are home to approximately 7,000 residents (combined) as of the latest US Census.
Driving on MacArthur Causeway heading east towards South Beach, it's easy and usual for people to look to their left and mistakenly think they're looking at Star Island when it's actually Palm Island with Hibiscus Island to its north.
If you're guilty of this, it's not a biggie.
Even longtime Miami locals have developed this habit, and I can't blame them, as Star Island mostly gets all the hype from the media and tourists.
Even many UHNWI (ultra-high net worth individuals) and celebrities have made their homes on Star Island.
Frankly, I feel most Palm Island and Hibiscus Island residents are happy that way.
All that beauty to themselves?
Yes, that sounds like a perfect ordeal!
That said, don't think for a second that these twin islands aren't worth your while.
If you do, you'll be committing your BIGGEST travel mistake yet!
These days, aside from brimming real estate for the mega-rich that offers high-end amenities and vast homes, Palm and Hibiscus Island's proximity to Central Miami makes it an ideal location for the ultimate Miami travel experience, from its numerous outdoor recreational areas, exceptional shopping and dining scene, tourist attractions, and beautiful beaches (the latter four c/o South Beach!).
In fact, Palm and Hibiscus Island tend to look to South Pointe Park for outdoor leisure, as it features a wide promenade, kid splash zones, barbecue areas, and walking and bike paths.
Jungle Island serves as another go-to outdoor spot for locals.
The famous Watson Island attraction offers animal encounters, treetop trekking, and more.
Are you looking for more things to do around Palm and Hibiscus Island?
Since the twin islands are situated just 15 minutes from the Miami International Airport and near the vibrant atmospheres of Downtown Miami and South Beach, locals and tourists can easily access many dining, shopping, and entertainment spots within those areas for more time out in the city.
We're talking about A-list Miami tourist spots like the Pérez Art Museum Miami, Miami Children's Museum, Bayside Marketplace, Art Deco Welcome Center, Lincoln Road, and more!
Beach parks are also abundant in these areas, so be sure to bring comfy walking shoes and your favorite beach outfit on your commute to the island's neighboring communities!
That sounds like a crazy-filled Miami travel experience, and we're all for it!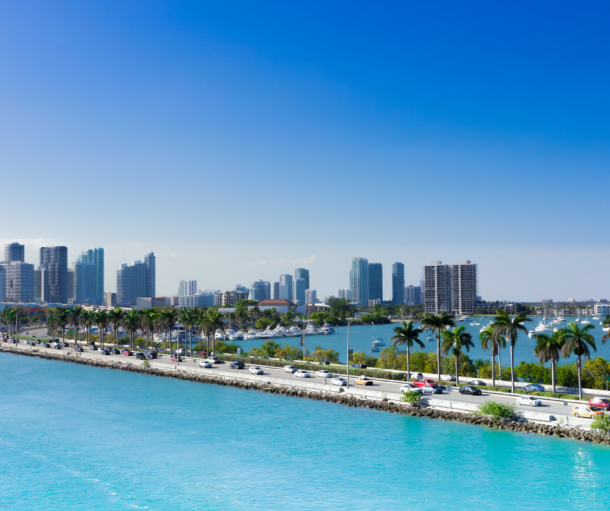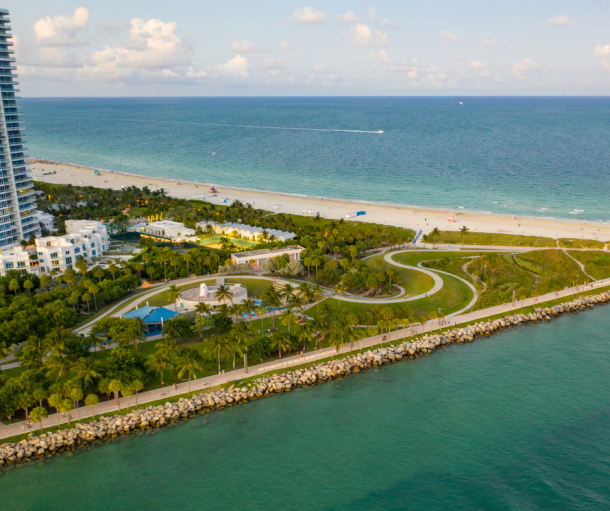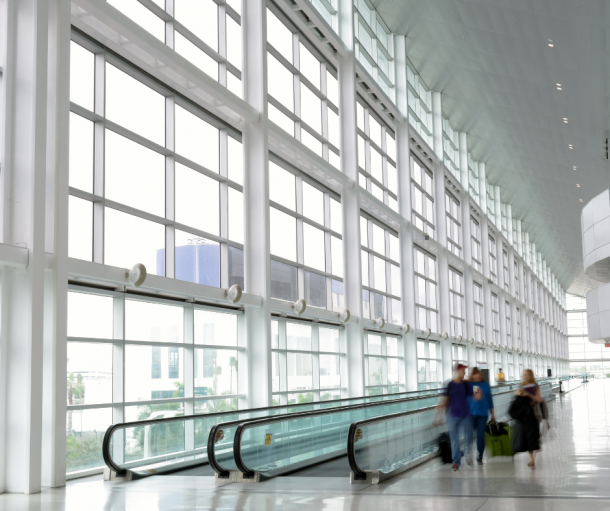 Miami International Airport
Indeed, Hibiscus Island and Palm Island are two neighborhoods that are the epitome of privacy and luxury, wrapped into small, exclusive islands on the blue waters of Biscayne Bay.
And why is that, you ask?
First, these artificial islands are only accessible via the palm tree-lined MacArthur Causeway (as previously mentioned), so all visitors go the same route to reach the twin islands.
Further, Hibiscus and Palm Island provide residents the ultimate level of privacy with a gated entrance to the island, which includes 24-hour guarded security.
This kind of amenity offers peace of mind and a secure atmosphere, especially since most homes in these areas are palatial waterfront estates, vast mansions, and luxury, multi-million-dollar estate homes.
Famous residents include A-list celebrities, Al Capone and Scott Storch.
Meanwhile, stunning architecture can also be seen throughout the island, from traditional Meditteranean and European-inspired estates to modern and Art Deco-style homes.
These homes enjoy views of the sparkling Biscayne Bay and the breathtaking Miami skyline.
Some residences feature balconies or rooftop access for sunbathing and watching the sunrise set over the heart of downtown Miami.
Depending upon the time of day, you'll see luxury cruise ships pass through the nearby Port of Miami.
And yes, you guessed it right. Since Palm Island and Hibiscus Island are on Biscayne Bay, many of these estates have docks with deep enough waters for a private yacht or boat access and azure pools for when it gets too hot and sunny in Miami.
Public amenities shared by the two islands include tennis courts, basketball courts, racquetball courts, a quaint community park, and a children's play area.
Can you believe that all these are just minutes away from mainland Miami and Miami Beach?
The good news is, with few streets and restricted access to the twin islands, car traffic is minimal, and going to and from the city will be a breeze.
As for residents with school-aged children, Palm and Hibiscus Islands place great importance on every child's education, which correlates with the educational system offered.
Among the schools worth noting around the vicinity include South Pointe Elementary School (PK-5), Nautilus Middle School (6-8), and Miami Beach Senior High School (9-12).
Indeed, luxe, exclusive, and world-class at its finest!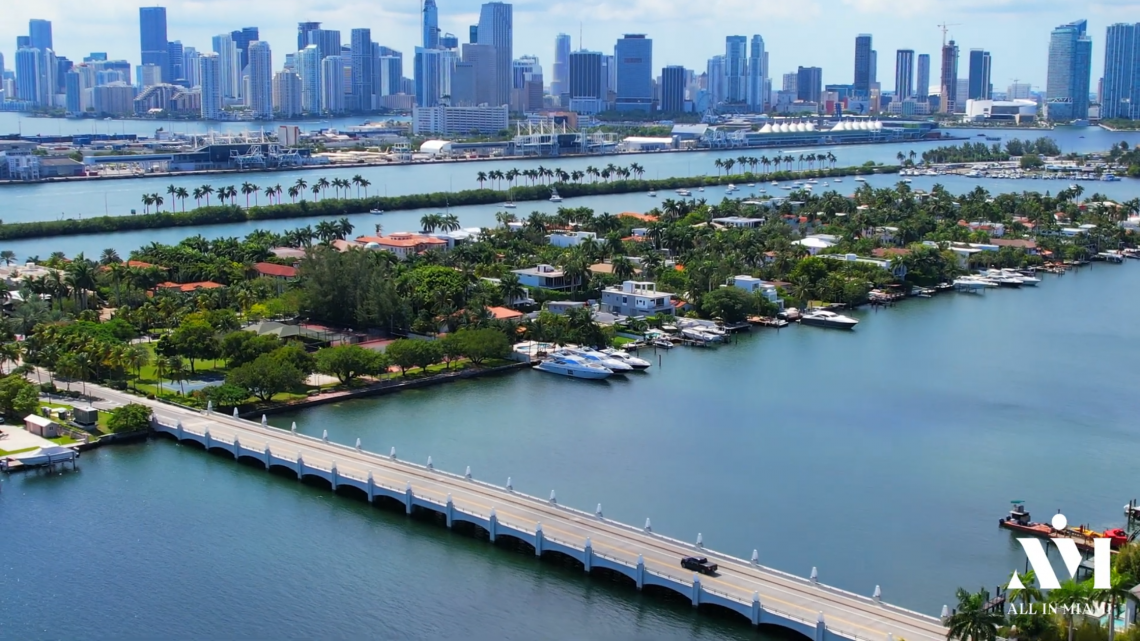 Life on Palm Island and Hibiscus Island is a fairytale for most homeowners.
Imagine being afforded stunning views of the downtown Miami skyline, crystalline waters, white sand beaches, and luxury residences that only most can dream of having.
Such tropical paradises offer luxury and opulence for the mega-rich and those who look for the serenity of small-town life right in the middle of an exciting, thriving city.
You also have homes in a wide range of stunning architecture, ranging from Mediterranean Revival to Art Deco or mid-century modern, showing off the eclectic mix of residents calling these islands home.
To me, this kind of peace and exclusivity that come with the islands' world-class conveniences is undoubtedly worth all the millions!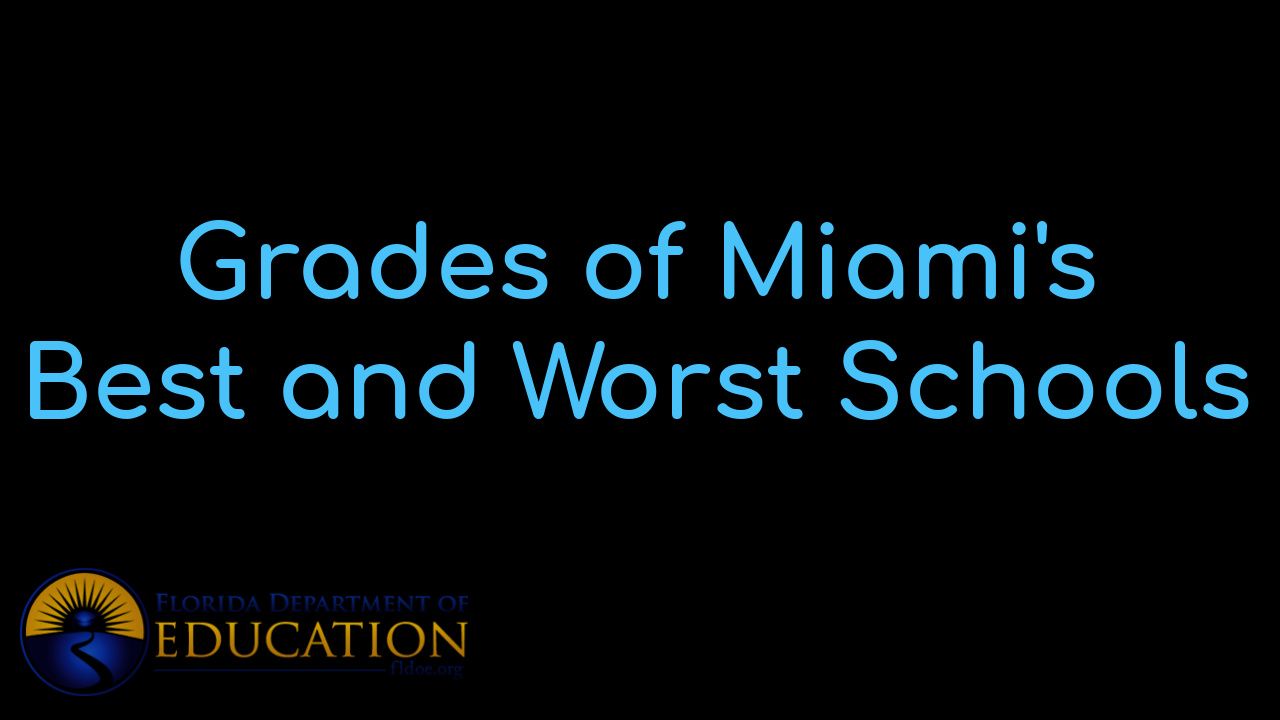 View Miami's BEST schools and the individual grades that each school received. Besides vie...

"Our home, priced at $1,225,000 was on the market for ONE YEAR with a local realtor without any offers...... the team sold it in 34 days at a price we were very happy with."
- Alicia Sandoval
"His high-end, digital marketing for sellers is truly cutting-edge and worlds ahead of the competition. Amit also offers hands-on buyer services that are the best you will find in the Coral Gables area. Hire him for all your real estate needs!"
Who are we?
We are the ALL IN Miami Group out of Miami.
We are Colombian, Filipino, Cuban, German, Hispanic, Indian, Syrian, and American.
We are Christian, Hindu, and Jewish.
We are many, but we are one.
We sell luxury homes in Miami, Florida.
Although some of our clients are celebrities, athletes, and people you read about online, we also help young adults find their first place to rent when they are ready to live on their own.
First-time buyers?
All the time!
No matter what your situation or price range is, we feel truly blessed and honored to play such a big part in your life.