Prefer listening to audio instead of reading, click the PLAY button below
🎧
Located in the geographic center of South Florida lies an inclusive, award-winning city on the RISE, actively bringing its vibrant community vision to life.
Folks, say hello to Oakland Park.
Covering 8.1 square miles, of which 7.5 square miles is land and 0.69 square miles is water, the city is nestled in Broward County just north of Fort Lauderdale and sits a short distance from the Atlantic Ocean.
Oakland Park is bisected by the Florida East Coast Railway, which runs parallel to Dixie Highway through the city's downtown. It is part of the Miami–Fort Lauderdale–West Palm Beach Metropolitan Statistical Area.
The city is home to 44,794 residents as of the latest US Census.
Located just east of the Atlantic Ocean and on the North Fork of Greater Fort Lauderdale's scenic Middle River, Oakland Park is a small city with big ideas.
It's a residential enclave that combines a rich dining scene with a flourishing downtown, plus self-contained community perks, like lush parks, athletics, a library, and small city shopping.
Even its location is ideal, perfectly positioned near many of South Florida's most famous tourist destinations!
Oh, and before I forget, Oakland Park is one of the premier resort cities in the area, too.
Yet, despite all its positives, most first-time visitors still choose to spend time in large cities like Pompano Beach and Miami, making the up-and-coming diverse culinary arts district a hidden gem-- and frankly, Oakland Park residents like it that way!
But if you're considering exploring a smaller metropolitan area like Oakland Park, you're not making the wrong decision, and here's why.
First off, there are bouts of outdoor fun to be had in this city!
In fact, Oakland Park boasts an array of playgrounds, jogging paths, picnic spots, and local parks where you can enjoy family-friendly activities.
For one, the city has Jaco Pastorius Park, a park that is a tribute to "The World's Greatest Bass Player," Jaco Pastorius.
The park is home to the city's signature events, like the annual Oktoberfest celebration, Polynesian Cultural Festival, Holiday Village, Culinary Arts Showcase series, Moonlit Movie, and the Urban Farm Institute.
The public promenade at the Oakland Park Main Street entrance to Jaco Pastorius Park also features an arched fountain creating a "walk underwater" experience and is illuminated with colorful lights at night.
It has benches, a jogging area, a walking track, and a community center you can rent for special occasions.
Another must-visit park in Oakland Park is Easterlin Park, a Broward County Designated Urban Wilderness Area that features 46.6 acres home to cypress trees that are 250 years old and 100 feet tall.
It's one of the county's earliest regional parks and boasts a campground and a disc golf course!
Luckily, these parks aren't your only options in Oakland Park!
The community offers 18 city parks with sports courts and walking trails, some with fishing grounds that you can use!
Love to shop?
Oakland Park has an array of options for you too!
While you'll find lesser choices compared to Fort Lauderdale and Miami, malls in the neighborhood are bigger compared to other smaller cities and offer more retail shops and boutiques for your shopping.
Northridge Shopping Center, USA Oakland Park Flea Market Mall And Shopping Center, and Oakland Lakes Square are a few of the locals' faves.
For a signature Oakland Park nightlife, the city features two spots on the Greater Fort Lauderdale Ale Trail: Funky Buddha Brewery and Tenth Level Tavern.
Funky Buddha is a giant on the region's brewery scene, and you'll find their locally brewed suds on menus and in stores across the U.S.
Enjoy staples like Floridian Hefeweisen, Hop Gun IPA, and Pineapple Beach, plus seasonal and regional flavors on tap while you savor their menu of innovative pub food or Sunday Brunch.
You can also schedule a tour of the brewhouse to learn about its techniques and history while you sample tasty beers along the way in a commemorative Funky Buddha Brewery glass.
Meanwhile, across the street lies Tenth Level Tavern, a unique concept that combines arcade games with an array of craft beers on draft and cans and a wine selection.
Play Mario Kart, Pac-Man, classic games on Nintendo 64, and more.
They also host video game tournaments.
There are also dozens of trendsetting restaurants, clubs, and bars to choose from in the city's downtown area, so as soon as the sun goes down, expect an eventful night at Oakland Park!
For more areas around Oakland Park, check out neighboring communities, Pompano Beach, Fort Lauderdale, and Miami!
You won't even need an hour to travel!
A small city that takes pride in evolving from a farming community to a progressive city that cares for its private and commercial residents, Oakland Park provides all the modern amenities afforded by any large city without sacrificing its small-town atmosphere.
For one, the city has excellent parks – including a dog park and canoe/kayak launch, its own library, outstanding schools and hospitals, and a thriving Downtown Culinary Arts District in proximity to many of its beautiful residential neighborhoods.
And the good news is, if you need to get around Oakland Park, you don't even have to navigate the city alone if you don't want to!
Public transportation is easy to find around the city, or you can just consider walking the beautiful streets of Oakland Park!
The downtown area has new walkways and sidewalks leading you directly to some of the city's most popular attractions.
Not to mention, its location is near the center of South Florida and adjacent to major transportation arteries, and the expansion of the business infrastructure makes the city an attractive destination for commercial and tourist ventures!
Meanwhile, for families with school-aged kids, you'll be happy to know that Oakland Park offers public and private school options from elementary to high school.
You won't have to cross neighborhoods to find a school near you!
Yes, folks, everything you need is covered at Oakland Park!
There's no doubt that this city is perfect to LIVE, WORK, and PLAY in Broward County!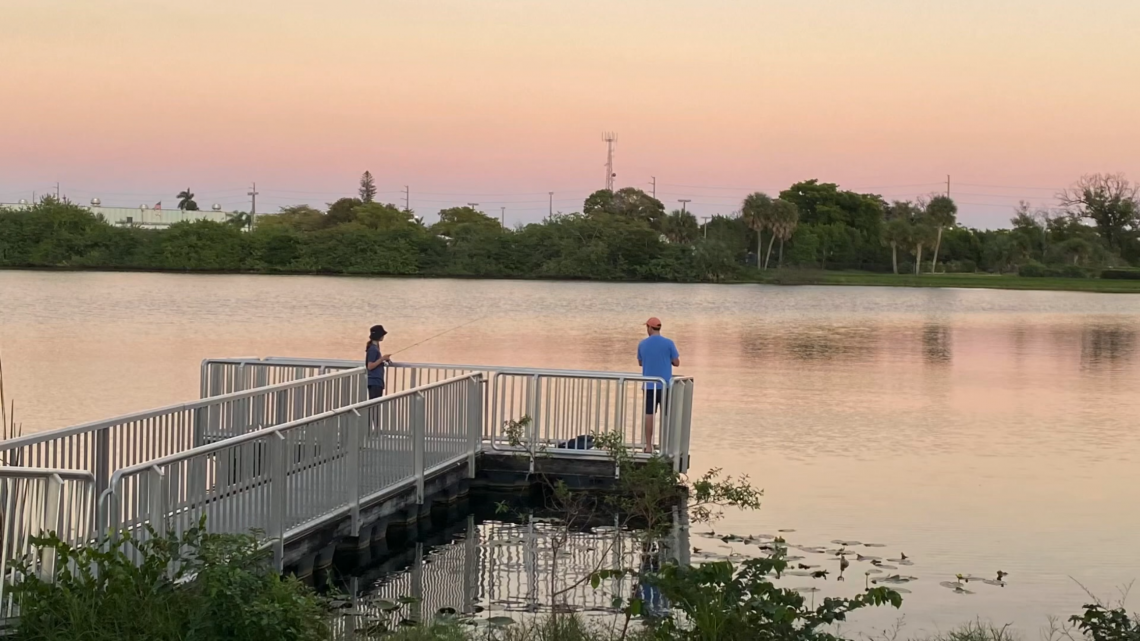 Oakland Park -- a hometown choice for excellence in people, public service, and community.
Today, the city and its 8.1 square miles are home to approximately 44,000 residents, offering modernity and progress, including amenities otherwise available only in much larger communities.
It boasts natural beauty, excellent schools, affordable real estate, and a diverse locale that welcomes people from all parts of the globe.
But more importantly, it has an active governing body that strives to deliver -- in a friendly, courteous, reliable, and responsive manner -- a diverse set of efficient and effective city services that exceed the expectations of its residents, businesses, and employees.
Once proud to be "a small town in a big city," Oakland Park is now a "city on the move."
And you have to be part of it!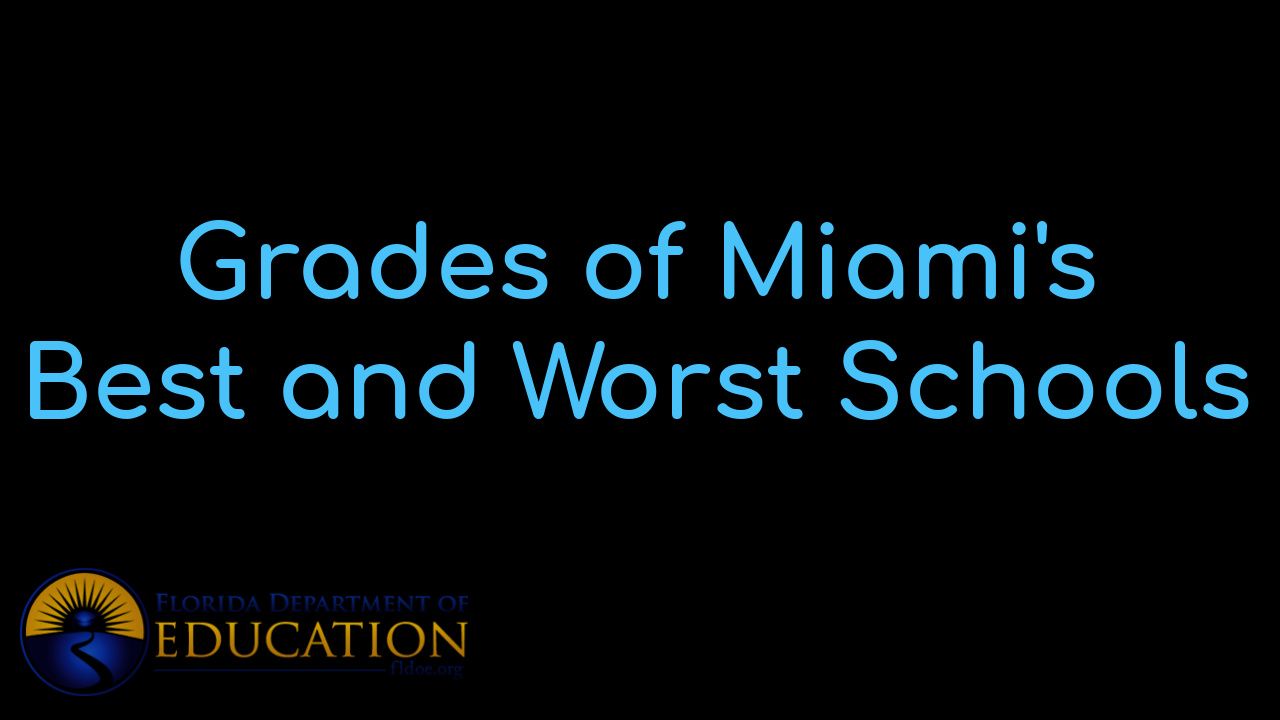 View Miami's BEST schools and the individual grades that each school received. Besides vie...

"Our home, priced at $1,225,000 was on the market for ONE YEAR with a local realtor without any offers...... the team sold it in 34 days at a price we were very happy with."
- Alicia Sandoval
"His high-end, digital marketing for sellers is truly cutting-edge and worlds ahead of the competition. Amit also offers hands-on buyer services that are the best you will find in the Coral Gables area. Hire him for all your real estate needs!"
Who are we?
We are the ALL IN Miami Group out of Miami.
We are Colombian, Filipino, Cuban, German, Japanese, French, Indian, Syrian, and American.
We are Christian, Hindu, and Jewish.
We are many, but we are one.
We sell luxury homes in Miami, Florida.
Although some of our clients are celebrities, athletes, and people you read about online, we also help young adults find their first place to rent when they are ready to live on their own.
First-time buyers?
All the time!
No matter what your situation or price range is, we feel truly blessed and honored to play such a big part in your life.