Prefer listening to audio instead of reading, click the PLAY button below
🎧
The city of sunny blue skies, majestic royal palms, wide and accommodating boulevards, and an unbridled enthusiasm for opportunity and growth.
Folks, this is Miramar, Florida.
The city is located 14 miles southwest of Fort Lauderdale and 20 miles north of Miami and boasts a total area of 31.3 square miles, of which 29.5 square miles is land; and 1.8 square miles is water.
To its north is Pembroke Pines, the city of Hollywood to its northeast, West Park to the east, and Miami-Dade County to its south.
Miramar is also among the principal cities of the Miami metropolitan area.
It is home to 135,077 residents as of the latest US Census.
A Spanish term for "View of the Sea," Miramar, with its motto, "Beauty and Progress," is undoubtedly as gorgeous, if not more, as it claims to be.
With no shortage of natural beauty, lush greens, swaying palm trees, and its attractive tropical lifestyle, Miramar has it all.
Yet its beauty doesn't end in the city's physical aspects, though it's quite a significant factor.
At Miramar, you'll find a vibrant, active, and progressive community with something for everyone to enjoy, whether you're fond of adventurous escapades or a sucker for indoor entertainment.
For one, the city is nestled along the Atlantic Coast and famous for its tropical weather and breathtaking scenery, so visitors can expect a city filled with landmarks that highlight Mother Nature.
Miramar Regional Park is one of the neighborhood's perfect examples.
A 173-acre park located on Miramar Parkway, Miramar Regional Park offers plenty of conveniences and recreational facilities that cater to all travelers.
We're talking about soccer, football, cricket, baseball, and volleyball fields for those who want to engage in sports during their visit, a dog park for furry visitors, and an aquatic complex for a refreshing swim.
Miramar Regional Park also has a fitness station where you can work out while enjoying the fresh air and pavillions with barbecue pits for a park lunch out with your loved ones.
The park also boasts an Amphitheater within its boundaries, the Miramar Regional Park Amphitheater.
It's an open-air venue with 5,000 seats where you can watch year-round live concerts and performances while bordered by lakes and fountains!
Another spot to reconnect with nature is Miramar Pineland Park, an ecologically and historically significant site combining the amenities of a regional park with the passive recreational opportunities of a natural area.
Here, you'll have a nature trail, a picnic area, and a gazebo to explore and hang out with.
Miramar Pineland Park also has a kids' playground and a splash pad to keep guests cool during hot summer days.
For a relaxing time at Miramar Pineland Park, you can also stroll around its perimeters, enjoy the gorgeous views of lush trees, and admire the beautiful birds flying over the area.
Snake Warrior Island Natural Area is another Miramar spot for outdoor recreation.
At 53.3 acres, the park offers a haven for bird lovers and history buffs, as it features an Atlantic coastal ridge, archaeological islands, a lake, and eight created wetlands.
It's also part of the Great Florida Birding and Wildlife Trail, so you can watch a lot of wading birds and ducks, wood storks, little blue and tricolored herons, anhinga, white ibis, and osprey in the area.
Meanwhile, for some art and culture, visit Miramar Cultural Center, one of the city's most famous landmarks. With an easily accessible location across the City Hall, the ArtsPark is a venue to celebrate creativity and diversity within Miramar.
It is home to the Ansin Family Art Gallery, which features carefully curated works of famous artists from different parts of the world, and an 800-seat theater where you can watch music events and live performances.
Are you looking for a spot to hang out and have family fun? Miramar's Monster Mini Golf is a place you'll surely find interesting and entertaining.
Aside from its 18-hole mini-golf course, Monster Mini Golf features animated monsters you can interact with while playing with your loved ones.
The place is also lit by black lights, making your experience at the miniature golf course unique.
Not interested in hitting a few putts?
Monster Mini Golf has a bowling alley and laser tag, plus an on-site arcade where you can play video games with your friends!
Miramar is also uniquely positioned in the heart of South Florida between Broward and Miami-Dade Counties, which makes it a gateway to South Florida's major cities and their respective downtowns, seaports, and airports.
And you know what that means?
You can easily reach all the top attractions throughout Miami, Greater Fort Lauderdale, and Palm Beach regions via multiple highways near Miramar in MINUTES!
The fun never ends in Miramar!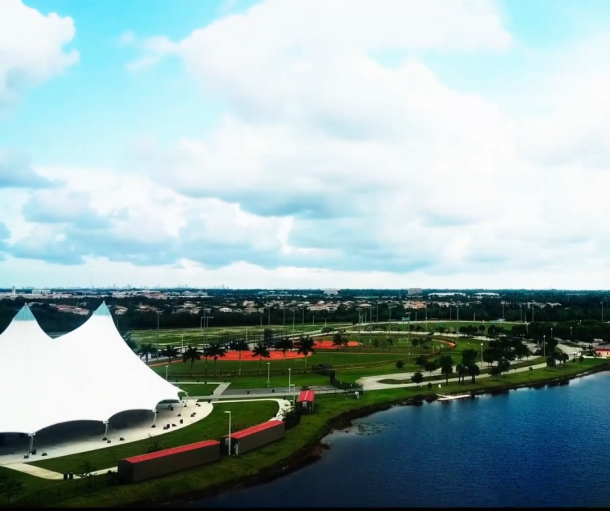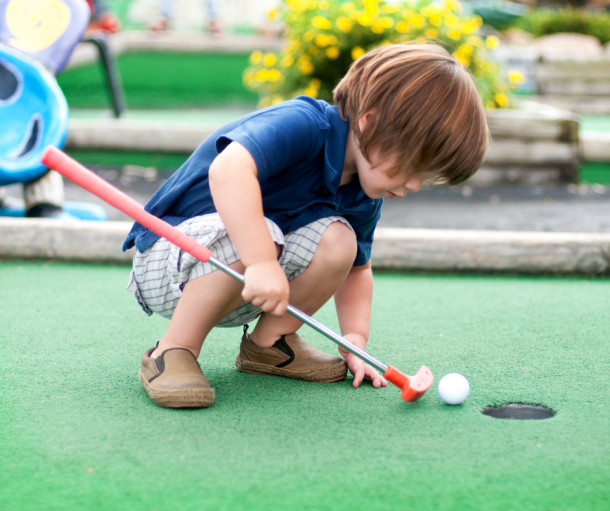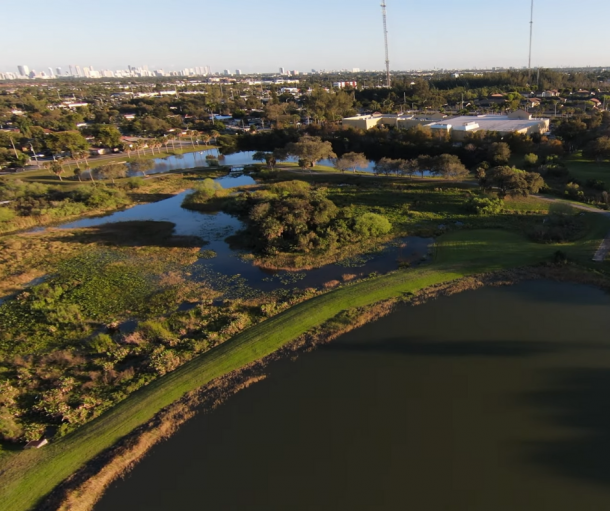 Snake Warrior Island Natural Area
Positioned at the crossroads of one of the world's premier centers of trade and commerce, Miramar is a vibrant, richly diverse, and forward-thinking place to live, work and play, not just in Broward County but the rest of South Florida.
Its strategic location provides excellent accessibility to the region's vital transportation corridors, international airports, and seaports, with four significant corridors traversing through the city, Florida's Turnpike, Interstate-75, U.S. 441/State Road 7, and U.S. 27.
Interstate 95, Interstate 595, and State Road 826 are also nearby.
But location isn't the only great thing about Miramar, albeit it's one of its significant strengths and the reason behind the city being a 'bedroom community' for people working in Fort Lauderdale and Miami.
That said, it's not surprising that Miramar has become a city of great diversity with residents from near and far. In fact, anyone moving to the area must be tolerant of other races and their practices, as Miramar is a known "melting pot" of cultures and a worldly and welcoming community.
Another great thing about Miramar is its progressive and forward-thinking approach to its residents' quality of life.
Yes, folks, the city is alive, thriving, and on the move with a strong mindset for growth, innovation, and change.
In fact, the city's current public works efforts provide multi-million-dollar improvements to its facilities, including its water plants, streetscapes, and landscapes.
Miramar's parks system also continues to grow, with plans for multiple dog parks, tennis facilities, and hotel components at chosen Miramar city parks.
But that's not all!
The city also has a thriving arts scene, countless parks and activities, special youth enrichment programs, and beautiful neighborhoods that make Miramar a vibrant, year-round destination.
Do 40 beautiful city parks ring a bell?
Miramar has easy access to public schools and higher educational institutions, and there are restaurants and grocery stores wherever you live, just a one-mile radius, regardless of where you are.
All that you're looking for?
Yes, ladies and gents, "It's Right Here In Miramar!"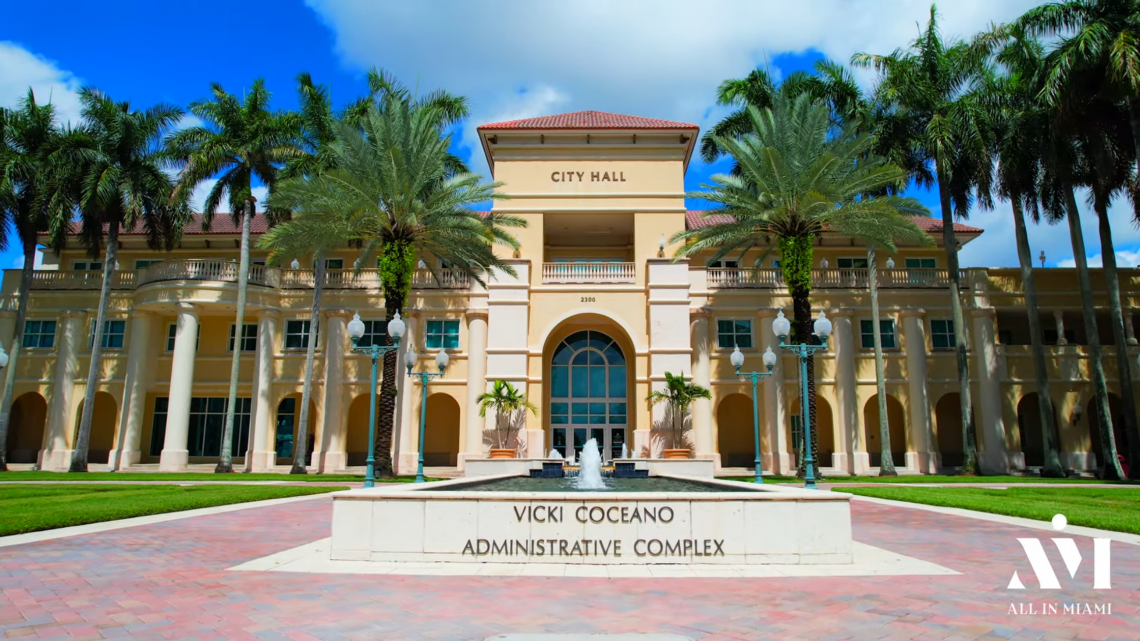 Welcome to Miramar, a city proud of its multicultural and multiethnic diversity and home to generations of families raised since its founding.
You can say it's a mixture of old and new, which translates to its population as a blended community of families, working singles and couples, empty nesters, and active retirees.
A welcoming reassurance that no matter who you are, where you came from, and your status in life, you'll always have a place in Miramar.
Not to mention, this city has all the amenities you'll ever need in your lifetime-- and EVERYTHING nearby!
Peaceful, comfortable, and A+ living in South Florida?
"It's Right Here In Miramar!"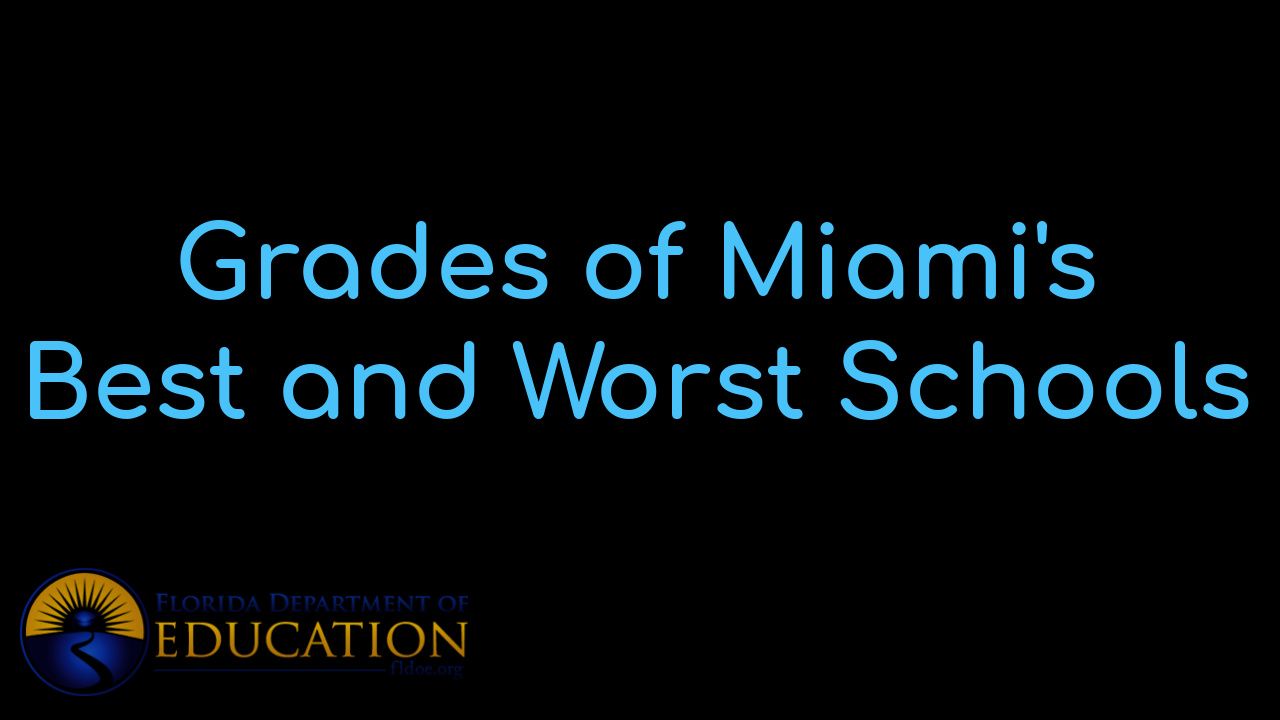 View Miami's BEST schools and the individual grades that each school received. Besides vie...

"Our home, priced at $1,225,000 was on the market for ONE YEAR with a local realtor without any offers...... the team sold it in 34 days at a price we were very happy with."
- Alicia Sandoval
"His high-end, digital marketing for sellers is truly cutting-edge and worlds ahead of the competition. Amit also offers hands-on buyer services that are the best you will find in the Coral Gables area. Hire him for all your real estate needs!"
Who are we?
We are the ALL IN Miami Group out of Miami.
We are Colombian, Filipino, Cuban, German, Japanese, French, Indian, Syrian, and American.
We are Christian, Hindu, and Jewish.
We are many, but we are one.
We sell luxury homes in Miami, Florida.
Although some of our clients are celebrities, athletes, and people you read about online, we also help young adults find their first place to rent when they are ready to live on their own.
First-time buyers?
All the time!
No matter what your situation or price range is, we feel truly blessed and honored to play such a big part in your life.