Prefer listening to audio instead of reading, click the PLAY button below
🎧
Hailed as the 14th largest city out of Broward County's 31 communities, Margate is a "gateway" to western Broward County, boasting exceptional hometown quality of life and delivery of excellent municipal services.
The City of Margate encompasses nine square miles of tree-lined streets and 30 miles of canals.
It is perfectly situated in northern Broward County, only 7.5 miles from the Atlantic Ocean and approximately 20 minutes from the Fort Lauderdale-Hollywood International Airport and Port Everglades.
Margate has a total area of 8.98 square miles, of which 8.81 square miles is land and 0.17 square miles is water and is also part of the Miami metropolitan area.
The city is home to 58,712 residents as of the latest US Census.
Located on the southern portion of Florida's eastern Atlantic coast, near Coral Springs and Coconut Creek, the charming city of Margate is unlike other communities nestled directly on the ocean.
Instead, it lies just inland of Pompano Beach to the west and between West Palm Beach and Miami to the north and south, respectively, and is a magnet for nature lovers, thrill seekers, and sports enthusiasts of all stripes. With its golf courses, theme parks, historically rich museums, and beautiful beaches, it's easy to see why.
In fact, the city's quality of life gets a significant boost from its excellent outdoor facilities (hence, the statewide recognition!).
For one, Margate is home to Calypso Cove, a water park with three pools and enclosed and open slides.
The zero-depth pool is a beach-entry activity pool equipped with palm trees and tipping coconuts, water-spraying animals, and a play area.
On the other hand, the lap pool is a six-lane facility usable for lifeguard training, swimming lessons, and family swimming. Meanwhile, the plunge pool provides landing from the water slides.
The facility includes two pavilions with picnic tables, three half-court basketball courts, and a refurbished and expanded fishing dock.
Another great thing about Margate is its expansive golf course.
Oriole Golf Club, another popular attraction in the city, is an 18-hole golf course and a favorite spot in Broward County for an amazing day out golfing at an affordable price.
The golf course was established in 1971 and has since been a staple for golfers here in Margate for its beautiful fairways, driving range with tee boxes and greens, fun course layout, and a fair amount of high-risk, high-reward holes that spice up that game.
And once you're through playing, you can eat a meal at their delicious restaurant and full liquor bar, visit their pro shop to buy some new equipment, or maybe purchase stuff that adds to your game!
Need some time in solitude or want to get in touch with nature?
In Margate, there are a lot of green spaces to do it-- we're talking about nearly 105 acres of parks here!
One example is the Firefighters Park, a unique memorial park in the city dedicated to firefighters and other unsung heroes.
The 9-acre park boasts a bunch of amenities for the whole family, including a playground, basketball court, tennis court, sand volleyball courts, and a soccer rink.
There's also a 1.5-acre fenced dog park area for your pet to run around and socialize with other dogs.
Of course, there's also a firefighter memorial statue depicting the world trade center building and the heroic firefighters who save countless lives during the attack, plus a bronze statue at the entrance portraying a firefighter holding a child.
Oh, and if you're looking to jog, you can take advantage of the park's half-mile trail while you keep a watchful eye on the children in the playground!
Another charming park in the area is Coral Gate Park, a small city park that has been a local favorite for a relaxing day in one with nature.
The community park is more about time with family-- the kids can play at the covered playgrounds while the parents can sit down at the shaded benches nearby.
Coral Gate Park also has a half-court for basketball and tennis courts for a quick game and a nice walking trail that loops around the park, perfect for a morning walk or jogs while you watch the parkgoers do their thing.
Other parks in Margate are the following-- Andrews Field, Centennial Park, David Park, Ed Greenwald Park, Kaye Steven Park, Legacy Park, Lemon Tree Lake Park, Oriole Park, Rock Island Fitness Park, Royal Palm Park, Serino Park, Southeast Park, Southgate Park, Veterans' Memorial Marina, Vinson Park, and Winfield Park.
Margate also has a Broward County Park within its perimeters, the Herman and Dorothy Shooster Nature Preserve, an urban oasis home to several species of fauna, including the vulnerable Florida box turtle.
Whew, that's a lot!
Are you tired of all the outdoor fun? Bring the excitement indoors and treat yourself to a memorable bowling time at the AMF Margate Lanes!
Formerly called the Brunswick Lanes, the AMF Margate Lanes is a famous bowling alley in Margate, where friends and family gather to hang out and bowl or celebrate birthday parties and events.
Non-bowlers will have other things to do than bowling here, too, such as billiards and video games.
Come by the snack bar and order delicious food; their menu has all the typical items you'd find at any snack bar-- pizza, burgers, fries, wings, and more.
You can also visit their pro shop and take a look or buy their merchandise.
For activities to enjoy nearby, you can swim at Pompano Beach, have a day of discovery at the Children's Science Explorium at Boca Raton, visit the Historic Hillsboro Lighthouse and Museum, or enjoy drive-ins and flea markets at Fort Lauderdale's Swap Shop!
Bearing the tagline "Together, We Make It Great," the City of Margate is continuously evolving into a bustling city that promises to pursue long-term economic growth by attracting new businesses, supporting improvements to existing businesses, and providing exceptional recreational/cultural opportunities.
It's no surprise that the community has built a positive image as a city where people can live, work, shop, and enjoy entertainment in one central location, despite being one of the least-known communities in the area.
Margate's major employers include Northwest Medical Center, the City of Margate, JM Lexus, Arrigo Dodge, and Broward County Schools.
The city also provides a wide range of services, including police and fire protection/emergency medical services, water and wastewater services, stormwater services, recreation, public improvements, streets, planning and zoning, and general administrative services.
Aside from its seemingly flawless business sector and numerous amenities, Margate, for a midsized suburb, offers an impeccable list of outdoor facilities for sports and recreation-- 19 parks and recreational facilities, to be exact!
It's no wonder Margate residents are in tune with nature and mostly spend their time outdoors more than in.
As for community involvement, you'll be happy to know that Margate hosts an array of year-round events and celebrations for its residents and visitors.
Among these are the "Sounds at Sundown" Free Concert Series (four Sundays from January through April); the Fourth of July Parade, Festivities and Fireworks; the Margate Golf Classic in November; and December's Winter Solstice Celebration.
Margate also boasts proximity to larger cities like Miami, Fort Lauderdale, and West Palm Beach, so getting around is pretty amiable, whether by public transportation or in your own vehicle.
Lastly, Margate is a multi-awarded and recognized city. Its accolades include an award-winning police department and an ISO Class I Fire Department.
Other recognitions and awards include Playful City, USA; Tree City, USA; the National Association of Town Watch's "National Night Out" Award; the Government Finance Officers Association (GFOA) Certificate of Achievement for Excellence in Financial Reporting; the GFOA's Distinguished Budget Presentation Award for FY 2020; and the 2019 Granicus Digital Efficiency Award.
In addition, the city has earned the Better Buildings Goal Achiever Award from the Department of Energy for reducing the city's overall energy use intensity by 21.3%.
And in 2019, the City of Margate earned the 37th Best City to Start a Small Business by Go.Verizon.com, and the National Council for Home Safety and Security ranked the city as one of the top 50 Safest Cities in Florida.
A city to live, work, and play in?
There's no doubt that Margate has proven to be a community that lets its actions do the talking!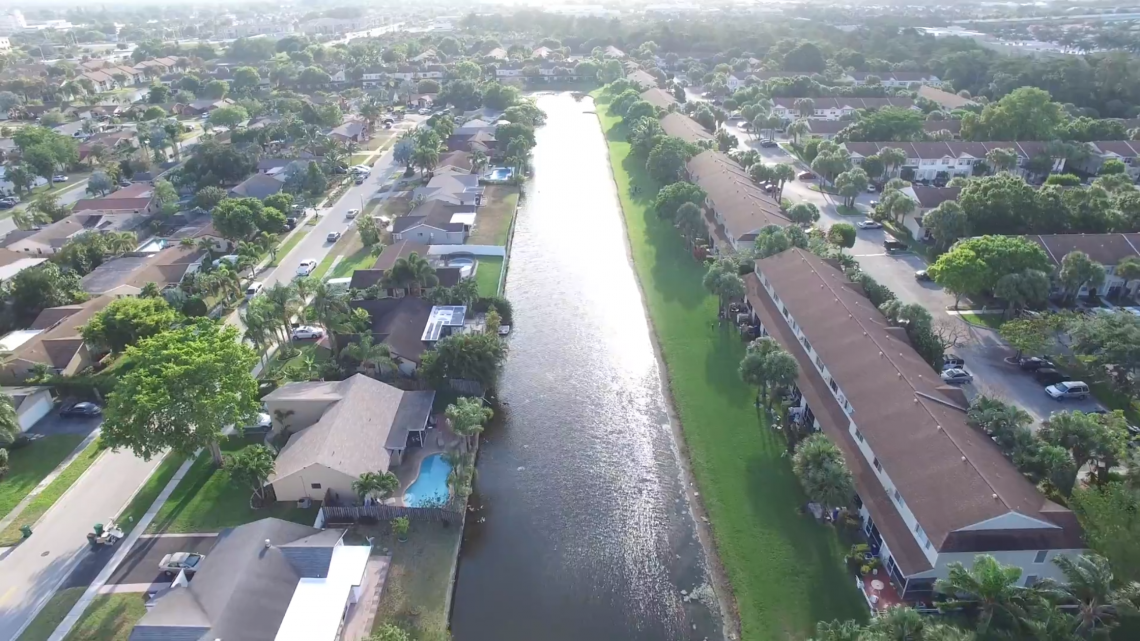 With top-notch outdoor facilities, easy commute, affordable living, and overall natural beauty, one would be a fool not to grab the opportunity to live in Margate.
It's a quiet but packed community made up of a diverse set of people with two goals in mind-- to keep the city thriving and build one that accommodates different types of residents.
If that's not an 'ideal' neighborhood for you, I don't know what is!
What type of person DOESN'T crave inclusivity, peace, and superior amenities?
Certainly, one that's non-existent!
So, are you ready to book that moving truck?
Endless opportunities await you at Margate!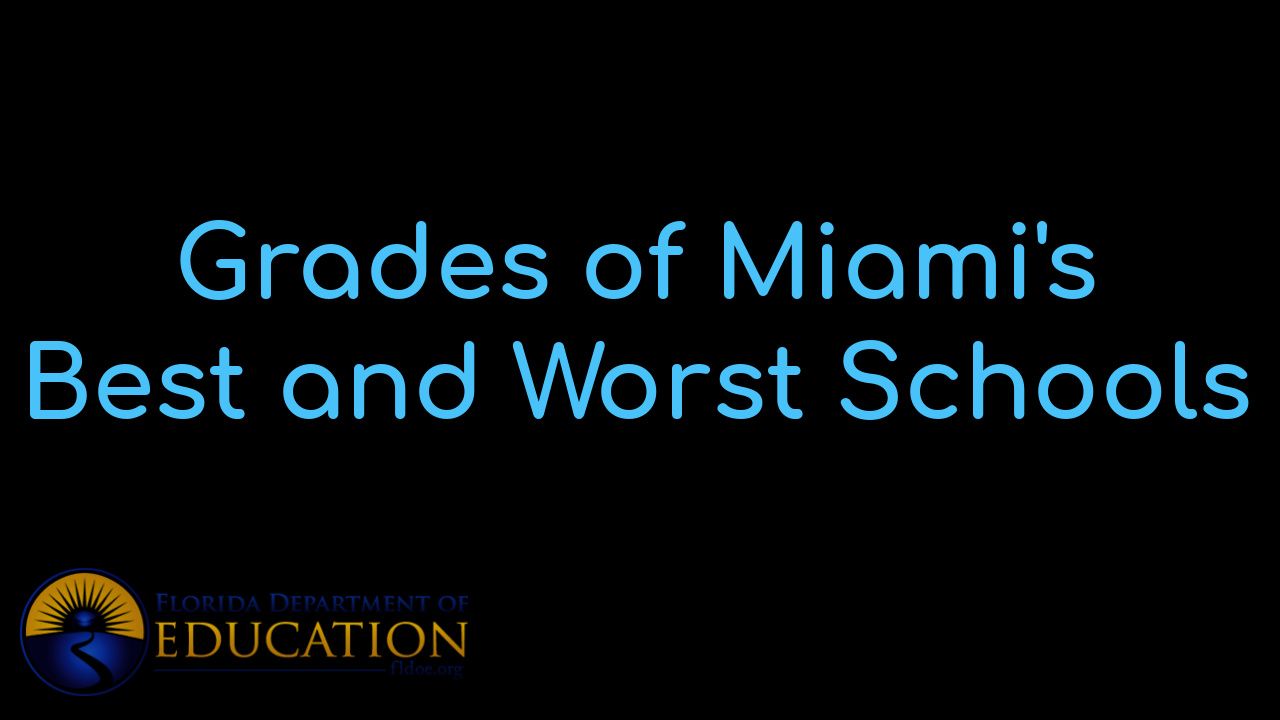 View Miami's BEST schools and the individual grades that each school received. Besides vie...

"Our home, priced at $1,225,000 was on the market for ONE YEAR with a local realtor without any offers...... the team sold it in 34 days at a price we were very happy with."
- Alicia Sandoval
"His high-end, digital marketing for sellers is truly cutting-edge and worlds ahead of the competition. Amit also offers hands-on buyer services that are the best you will find in the Coral Gables area. Hire him for all your real estate needs!"
Who are we?
We are the ALL IN Miami Group out of Miami.
We are Colombian, Filipino, Cuban, German, Hispanic, Indian, Syrian, and American.
We are Christian, Hindu, and Jewish.
We are many, but we are one.
We sell luxury homes in Miami, Florida.
Although some of our clients are celebrities, athletes, and people you read about online, we also help young adults find their first place to rent when they are ready to live on their own.
First-time buyers?
All the time!
No matter what your situation or price range is, we feel truly blessed and honored to play such a big part in your life.