Prefer listening to audio instead of reading, click the PLAY button below
🎧
Named for the nearby Hillsboro Inlet Lighthouse, Lighthouse Point is a beautiful seaside community with low-slung Miami midcentury ranch homes lining canals that open to the Intracoastal Waterway.
The suburban neighborhood clocks in at less than 2.5 square miles, of which 2.29 square miles is land and .11 square miles is water, and is convenient to the Broward County cities of Pompano Beach, Deerfield Beach, and Boca Raton.
Lighthouse Point is also adjacent to Hillsboro Beach to its east (across the Intracoastal Waterway) and part of the Miami metropolitan area.
The city is home to 11,238 residents as of the latest US Census.
Giving visitors and locals easy access to an incredible variety of natural, historical, recreational, and entertainment attractions, plus a laid-back ambiance in a tree-shaded town that inspires you, Lighthouse Point is no doubt a beacon to blissful relaxation.
Firstly, its location is undeniably a dream for explorers who seek to experience Florida in full circle.
Minutes to Boca Raton, Fort Lauderdale, and other (famous) neighboring communities, the waterfront community is easy to get to and travel from.
So, whatever's missing from the quaint city is a quick drive away, whether it be shopping, more dining spots, or the famed Sunshine State nightlife.
That said, there are plenty of things to experience within its perimeters, especially when it comes to having fun in the water!
As it sits on the Intracoastal Waterway, scored with dozens of canals, AND brimming with marinas and charter services, it's not surprising that the suburban city is well-loved by boaters and fishermen.
We're talking about eighteen miles of pristine waterways lacing through Lighthouse Point, with direct ocean access for almost any size boat!
And if you didn't bring one (or don't own a boat YET), the city's friendly charter captains are waiting to escort you on the perfect sea excursion aboard your vessel of choice: sport fishing to the luxury yacht!
Another great news?
Regardless of where you wander in Lighthouse Point, you're never far from inviting sidewalks, bike paths, and city parks that make it easy to enjoy the sunny weather.
For groups looking for outdoor play, visit Dan Witt Park and its tennis, basketball, baseball, and sand volleyball courts, plus football and soccer fields.
The park also has a playground for kids, covered pavilions, and picnic tables for intimate gatherings.
Meanwhile, tennis fans will love Frank McDonough Park's nine clay courts and pro shop with lessons.
The park also features a covered playground, an outdoor sand volleyball court, four racquetball courts, and football, soccer, and baseball fields.
Need a little zen to get you through your trip?
Located along the Intracoastal Waterway, on the border between Lighthouse Point and Pompano Beach, is Exchange Club Park, a popular, green, natural escape destination for those who've had their fill of the area's more touristy attractions.
The park is perfect for kayakers, fishermen, and amateur photographers and a great place to spend a relaxing afternoon reading a good book and catching some rays.
Other parks in Lighthouse Point are De Groff Park and Al Fletcher Park.
For something more "touristy," you can't miss visiting the Hillsboro Inlet and the famous Lighthouse.
Though the city's borders technically don't include the lighthouse or the beach it stands on, the beach is a traffic-free commute away (except for all the other beachgoers on A1A), so it's a 'no-brainer' to put on your itinerary, especially if it's your first time visiting.
I mean, the words "beach" and "lighthouse" already warrant a visit, so there's no reason not to, right?
You might as well include the Hillsboro Mile, another famous landmark in nearby Hillsboro Beach.
Here, you'll get a glimpse of the lifestyles of the rich and famous, magnificent waterfront views, and breathtaking homes.
More on nearby attractions, Lighthouse Point has tons of them, so if you're looking to add more to your fun, crossing cities is an option.
Some famous spots you can visit around the city are Quiet Waters Park, The Deerfield Beach Arboretum, Hillsboro Antique Mall and Café, The Historic Butler House, and more.
Lighthouse Point is also close enough to Miami and Key Biscayne to make day trips to those cities attractive options while you're here.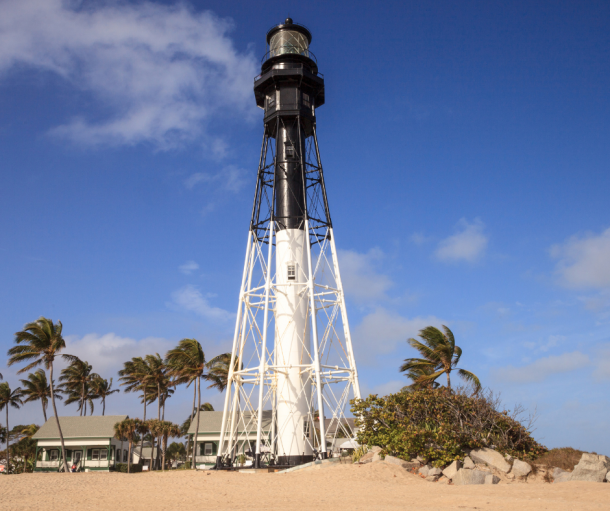 Hillsboro Inlet Lighthouse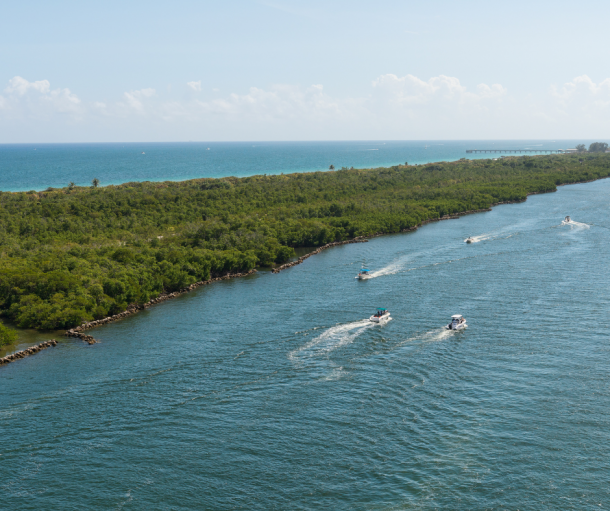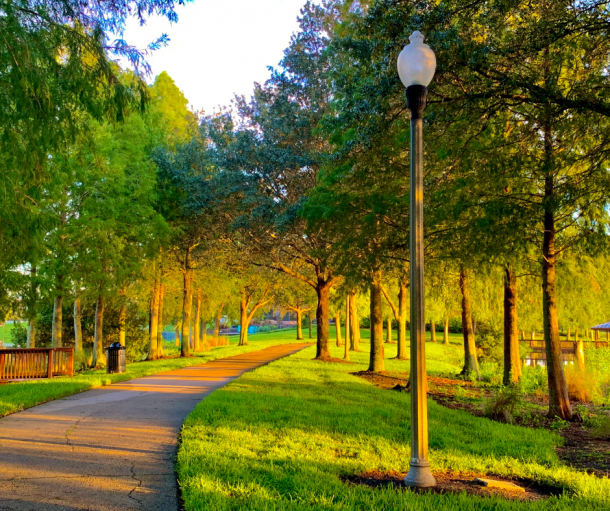 A tiny, undisturbed town that wishes to remain so, Lighthouse Point offers a leisurely lifestyle that appeals to those who do not need to be concerned about future expansion.
Yes, folks, as Lighthouse Point is tucked among many other communities, it cannot expand.
So, any worry about the threat of amalgamation into a larger entity is diminished by preserving city certification. In any case, more than 95% of the city has been developed anyway, so it is unlikely the city will lose its unique character.
At Lighthouse Point, you'll notice its informal affluence and leisurely pace. The city's attractive neighborhoods are quiet, tree-shaded, and water-laced.
Meanwhile, for its real estate scene, 80% are single-family homes, many of which are front on its 18 miles of waterways.
Incorporated in 1956, Lighthouse Point has few remaining vacant lots today. Most homes fall into the upper-medium and top-price ranges.
The Community Police and fire protection are also considered top-tier, and the neighborhood has its own library.
For recreation, the city's amenities include the Lighthouse Point Tennis Center and Dan Witt Park for playing sports, plus natural environment parks and mini-parks.
There's no doubt that for young and old alike, Lighthouse Point provides the friendly atmosphere of a self-sufficient, prosperous, and proud community.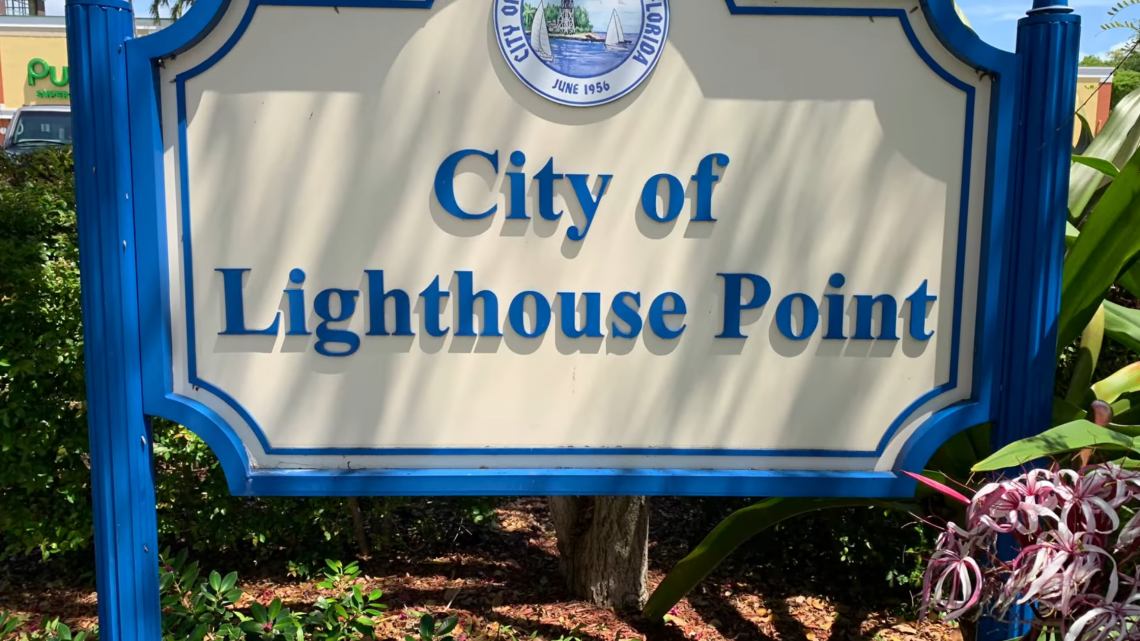 If water is your way of life, living in Lighthouse Point will be a dream come true.
There are no frills, fancy buildings, skyscrapers, and glamorous shopping destinations-- just fabulous homes, beautiful parks, and eighteen miles of pristine waterways.
You'll probably see more boats and yachts than cars, and we're all for it!
A residential paradise that offers serenity and insurmountable relaxation, but not without the convenience of having creature comforts nearby-- ten to 20 minutes, to be exact!
Indeed, there's no finer place to unwind from real-world stress and truly relax-- or live in, if this is your kind of thing.
If you clicked on this, I'm almost a hundred percent sure it is!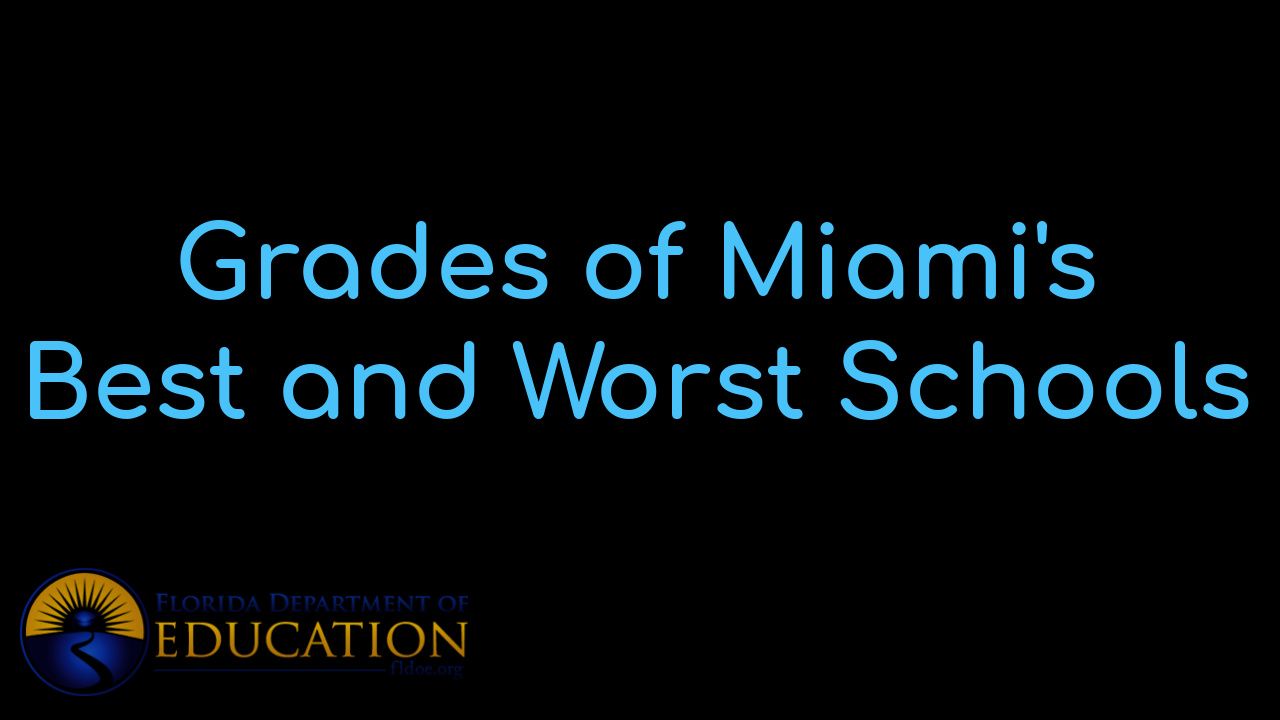 View Miami's BEST schools and the individual grades that each school received. Besides vie...

"Our home, priced at $1,225,000 was on the market for ONE YEAR with a local realtor without any offers...... the team sold it in 34 days at a price we were very happy with."
- Alicia Sandoval
"His high-end, digital marketing for sellers is truly cutting-edge and worlds ahead of the competition. Amit also offers hands-on buyer services that are the best you will find in the Coral Gables area. Hire him for all your real estate needs!"
Who are we?
We are the ALL IN Miami Group out of Miami.
We are Colombian, Filipino, Cuban, German, Hispanic, Indian, Syrian, and American.
We are Christian, Hindu, and Jewish.
We are many, but we are one.
We sell luxury homes in Miami, Florida.
Although some of our clients are celebrities, athletes, and people you read about online, we also help young adults find their first place to rent when they are ready to live on their own.
First-time buyers?
All the time!
No matter what your situation or price range is, we feel truly blessed and honored to play such a big part in your life.