Explore Lauderdale-By-The-Sea
Prefer listening to audio instead of reading, click the PLAY button below
🎧
A laidback barrier island town with a beautiful oceanfront beach and a coveted Bohemian vibe, Lauderdale-By-The-Sea is a destination filled with fond childhood memories, living by the motto "Relax, You're Here!"
The small beach town is on Florida's east coast, between Fort Lauderdale and the Village of Sea Ranch Lakes. It is located on a long, narrow barrier island separated from the mainland by the Intracoastal Waterway (spanned by one drawbridge at Commercial Boulevard), stretching approximately one-half dozen blocks to the Atlantic Ocean.
The town's northern municipal neighbor is Pompano Beach.
Lauderdale-By-The-Sea has a total area of 1.57 square miles, of which 0.876 square miles is land and 0.694 square miles is water.
It is home to 6,198 residents as of the latest US Census.
With 2.5 miles of beautiful beaches, an iconic pier, and lovely ocean vistas, Lauderdale by the Sea is a small community that attracts visitors worldwide.
Here, you'll see an array of palm trees, beach-themed shops, and colorful Adirondack chairs at every corner of its downtown streets, which help give the town its unmatched Bohemian flair.
Lauderdale-By-The-Sea also features low-rise downtown buildings and mid-century modern architecture that exude old Florida charm, which stand out as the neighborhood celebrates its present-day connection to the ocean.
The shoreline is a mecca for scuba divers at Lauderdale-By-The-Sea, with coral reefs teeming with marine life less than 100 yards off the beach.
It's no surprise that the town is hailed "South Florida's Beach Diving Capital."
It's super easy to snorkel or dive right from its sandy beach and go nose to nose with fish, turtles, and lobsters (divers walking through town is very common here) – and, of course, fishing from the town's historic pier, Anglins Fishing Pier, over the ocean.
If you didn't already figure it out, the beach is the heart of Lauderdale-By-The-Sea.
Aside from fishing and scuba diving, watersports are a "big" thing in town, so kayaking, paddle boarding, skimming, and kiteboarding right off the beaches are possible too!
On the other hand, if you're down for more leisurely activities, you can have a picnic at any of Lauderdale-By-The-Sea's seaside parks, such as El Prado Park, soak up the sun on the beach (a must!), or relax at poolside in a low-rise hotel in town.
As you smell the scented breeze, it will remind you of how close you are to the ocean.
You'll also notice that most hotels, restaurants, shops-- and just about anywhere-- are just a few minute's walks: the beach, Anglin's Fishing Pier, and Commercial Boulevard from Anglin's Square, the town's quaint oceanfront district, and the Intracoastal, so you don't need to drive to get to your destination if you don't want to.
All you need are some comfy walking shoes and a lot of energy to get you through the day-- easy peasy!
For shopping in town, Commercial Boulevard is your best friend.
Here, you'll find locally-owned and operated shops with artisan jewelry, clothing, and gift items, plus bistro-style eateries, ice cream shops, and bakeries along the way.
Check out Anglin's Square for a hangout session with your friends at night!
Go people-watching, play outdoor games, or enjoy live music at various restaurants!
Although the town's nightlife isn't as grand as its neighboring cities, it still hits you at the right spot, especially if you seek the charming style of Old Florida.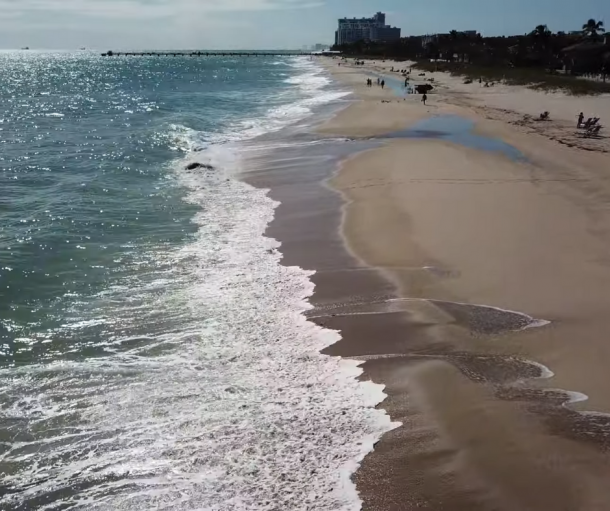 Lauderdale-By-The-Sea Beach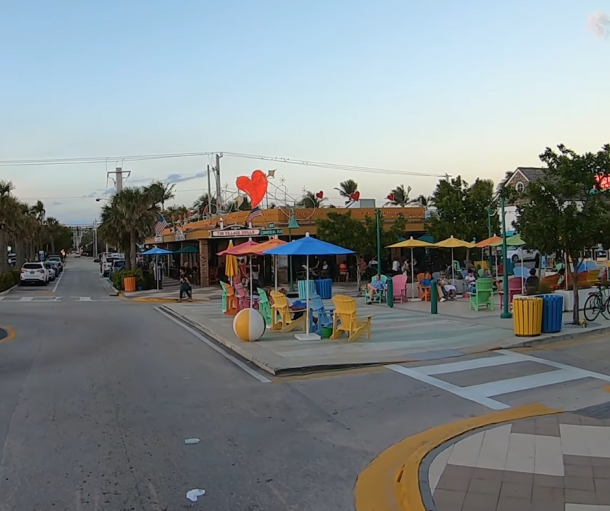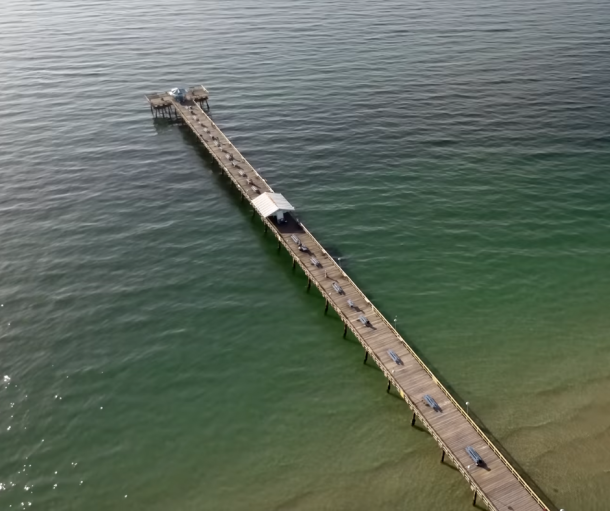 Located on the outskirts of bustling Fort Lauderdale, the coastal city's quainter, quieter little sister, Lauderdale-by-the-Sea, offers a budget-and-family-friendly alternative, both as a vacation spot and a place to call home.
In Lauderdale-By-The-Sea, your happy place is your reality-- sandy shores, a deep blue ocean, and swaying palm trees.
It is an example of how a town or neighborhood in a large urban area can still have a distinctive small-town feeling.
First off, the town's absence of high-rise hotels and condos stands out when you see the towers of Pompano Beach and Fort Lauderdale looming skyward along the beach to the north and south.
Lauderdale-By-The-Sea does not allow tall buildings along its beaches and in town-- the main reason the community has maintained its Old Florida charm, reminiscent of Florida in the 1950s.
It's also a compact neighborhood where you can park your car and walk wherever you want if you stay near the area between State Road A1A and the ocean.
If you've been in the Miami–Fort Lauderdale–Pompano Beach Metropolitan area, you know it's a rare feature, as most of the cities around Lauderdale-By-The-Sea are the opposite of walkable.
You'll have to own a car to get around or go on the public transportation available.
Nonetheless, if you're too tired to walk, the town offers bike rentals, a free "around town" Pelican Hopper bus, and the Sun Trolley, which can take you to Fort Lauderdale beach, popular shopping spots, connecting you with other things to do in Fort Lauderdale and nearby.
For a Florida beach town, Lauderdale-By-The-Sea is less crowded than its more famous neighboring cities, which adds to its laid-back appeal.
That said, it is also possible to find a reasonably priced room in some of the Mom and Pop motels that still exist, which is a 'yay' for vacationers on a budget!
Meanwhile, touching on the town's real estate, Lauderdale-By-The-Sea's neighborhoods are neatly laid out, and homes, many of which backed to a canal, are a mix of Florida cracker-style, concrete block-style, and Mediterranean-style.
The price point of properties here is considerably cheaper than that of nearby cities like Fort Lauderdale, Pompano Beach, and Miami.
For a small town, the Lauderdale-By-The-Sea community is an active one.
A list of the annual events that the town sponsors include a Fourth of July parade, BugFest-By-The-Sea, Boo-By-The-Sea, Veterans Day, and Christmas-By-The-Sea.
Living day-to-day feeling like you're on a vacation?
An irresistible offer, no doubt! And you can only experience it here at Lauderdale-By-The-Sea!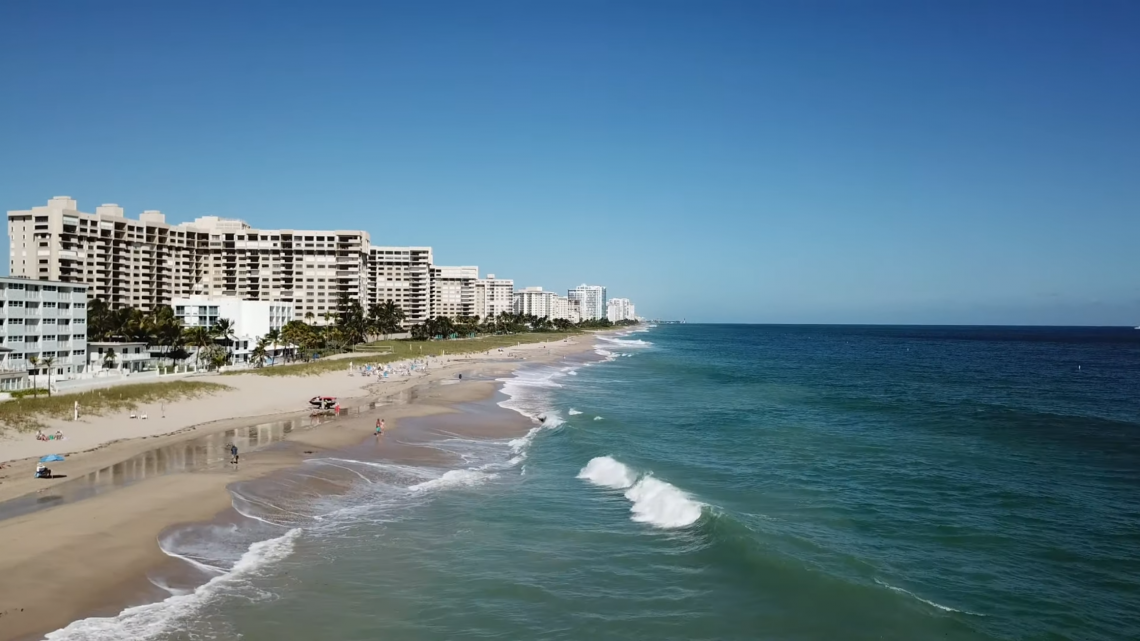 Florida is vast and varied, boasting golden beaches, a vibrant nightlife, contrasting high-end and laidback living, shops galore, and a melting pot of international eats.
Then, there's Lauderdale-By-The-Sea, a quaint beachfront town unassumingly situated between Fort Lauderdale and Pompano Beach, reminiscent of the old Florida in the 1950s.
It has earned a spot as a Blue Wave Beach, is considered Florida's Beach Diving Capital, and hosts an array of annual events that attract visitors worldwide.
Yet, it has retained a small-town appeal and continues to remain under millions of tourists' radar--which is something that residents love!
No fancy nightlife spots, flashy mega-shopping malls, or high-end boutiques.
Just pure love for the beach-- and all the island perks too!
But all that's about to change once I hit the 'publish' button, I guess.
So, here it goes!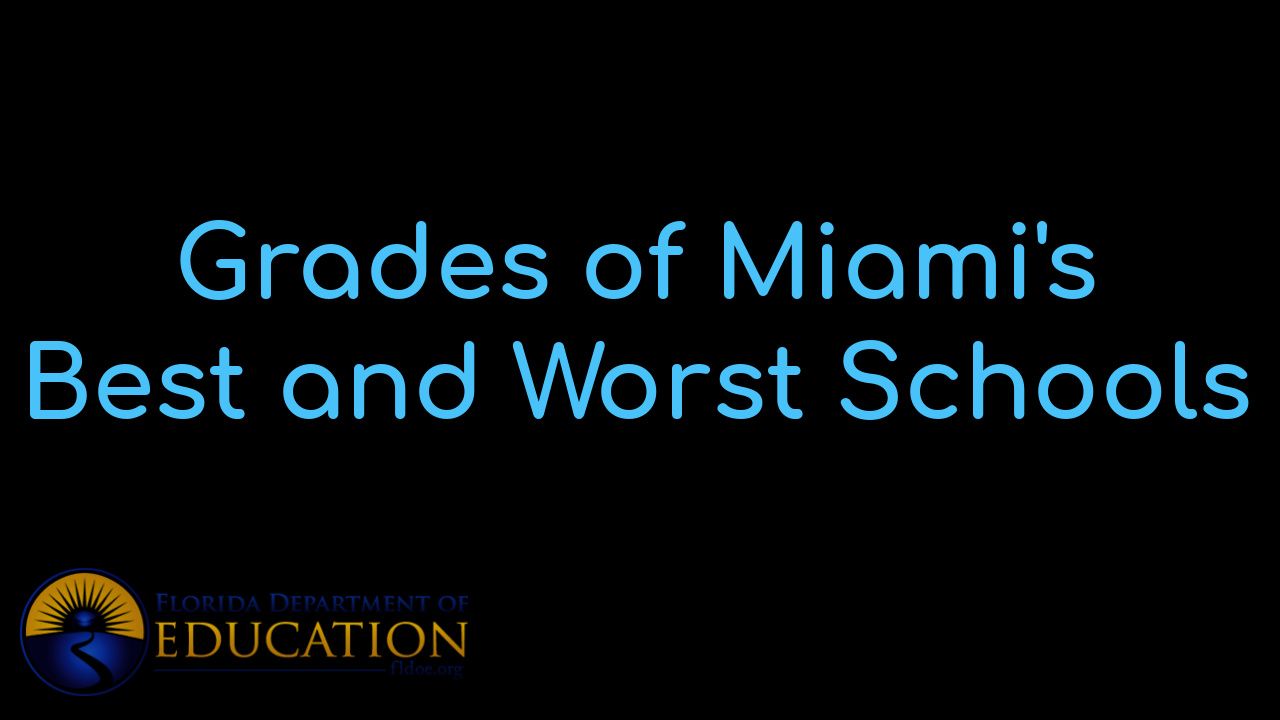 View Miami's BEST schools and the individual grades that each school received. Besides vie...

"Our home, priced at $1,225,000 was on the market for ONE YEAR with a local realtor without any offers...... the team sold it in 34 days at a price we were very happy with."
- Alicia Sandoval
"His high-end, digital marketing for sellers is truly cutting-edge and worlds ahead of the competition. Amit also offers hands-on buyer services that are the best you will find in the Coral Gables area. Hire him for all your real estate needs!"
Who are we?
We are the ALL IN Miami Group out of Miami.
We are Colombian, Filipino, Cuban, German, Hispanic, Indian, Syrian, and American.
We are Christian, Hindu, and Jewish.
We are many, but we are one.
We sell luxury homes in Miami, Florida.
Although some of our clients are celebrities, athletes, and people you read about online, we also help young adults find their first place to rent when they are ready to live on their own.
First-time buyers?
All the time!
No matter what your situation or price range is, we feel truly blessed and honored to play such a big part in your life.