Prefer listening to audio instead of reading, click the PLAY button below
🎧
Spanning just three miles in length and 900 feet in width is the charming town of Hillsboro Beach, known by many as "Florida's Magnificent Mile."
The small upscale Broward County beach community is beautifully situated on a narrow peninsula between the shimmering Intracoastal Waterway and the clear blue Atlantic Ocean.
Bordering cities include Deerfield Beach to the north and Pompano Beach to the south.
It can be accessed through a bridge, A1A, the only main road in Hillsboro Beach, more commonly known as the Hillsboro Mile or Millionaire's Mile.
The town's southern boundary is punctuated by the Hillsboro Inlet and the historic Hillsboro Lighthouse.
Hillsboro Beach is also part of the Miami metropolitan area.
It is home to 2,009 residents as of the latest US Census.
While mostly a residential enclave, with zero-to-none commercial properties to be found, Hillsboro Beach, you'll find that the things to do around town take the form of communing with nature and delving into the history of this quaint beach town.
Most tourists find it a "breath of fresh air," considering Hillsboro's perfect location between Broward and Palm Beach counties, Boca Raton, Fort Lauderdale, and West Palm Beach.
These three cities are top Florida tourist destinations and are famous for their shopping, dining, entertainment, and nightlife options, usually involving dozens of sky-high towers and mix-use buildings.
It's good to know that amidst bustling cities, a nature-rich beach town is waiting to offer you some vital history and inspiring views.
So, what is there to see and experience in Hillsboro Beach?
First off, there are three miles of seaside serenity to be unlocked in Hillsboro Beach, inviting fishing enthusiasts or those seeking a quiet beachside stay to enjoy its unique pleasures.
Head to the beach and gear up for oceanside 'fun in the sun.'
Frolic in the ocean 'til your heart's content, or enjoy a warm nap under blue skies.
Once you've had your fill of traditional beach activities, you can take a moment to explore the serene expanses of sand, and you might just spy the nest of a sea turtle.
Hillsboro Beach is home to leatherback, loggerhead, and green sea turtles nests from March to October and is known to have one of the highest densities of sea turtle nests per mile along Florida's East Coast.
The nests will typically be marked by the county for protective and tracking purposes, but note that it is illegal to disturb these nests or the hatchlings.
Extending 138 feet skyward is another prominent attraction at Hillsboro Beach, the Hillsboro Lighthouse, marking the northern end of the Florida Reef.
Capped with 5.5 million candlepower light, it's one of the tallest and most well-lit lighthouses on the U.S. East Coast.
The lighthouse is open for tours on a limited basis conducted by the Hillsboro Lighthouse Preservation Society – enjoy both the historic backstory and the beautiful coastal views from the top!
Meanwhile, at the southern end of Hillsboro Beach is the Hillsboro Inlet, where you can safely navigate your vessel between the Intracoastal Waterway and the Atlantic Ocean.
Here, you'll find an extensive fleet of charter boats ready to depart daily for fantastic deep-water fishing and other marine excursions.
Unique to the town, as previously mentioned, is it has only ONE road, which runs north to south for Hillsboro Beach's entire length, the A1A Scenic Highway.
But it's not just any ordinary highway.
Aside from views of large estate homes and beachside condominiums along each side of the A1A, travelers will also see The Barefoot Mailman Statue and other significant landmarks that represent Broward County's vibrant history.
You'll usually find locals and visitors walking or riding a bike around here for exercise in the fresh ocean air.
Still up for more of Broward County?
Boca Raton is only a short 5-10-minute drive from Hillsboro.
At the same time, it only takes less than 30 minutes to reach Fort Lauderdale and West Palm Beach, so anything you can't find in town, you can easily travel to another city for it, like shopping, dining, and Florida nightlife.
Living in Hillsboro Beach feels exclusive and straightforward.
Just north of Lighthouse Point and south of Deerfield Beach, the small upscale town lies on a small peninsula connected at the north end to south Deerfield Beach and accessed by a bridge over the Hillsboro Inlet on the south end.
Since A1A is its ONLY main road, most of the buzz is from around this area alone, where locals and tourists go in and out of Hillsboro Beach.
Second, Hillsboro Beach is a distinct beachside community that consists of single-family homes, townhomes, and condominiums.
You won't see a lot of attractions here, save for the Hillsboro Lighthouse, the town's inlet, and its beach, so tourists are also almost close to non-existent.
Nevertheless, the quiet residential and its unique pleasures draw history buffs, fishing enthusiasts, and travelers looking to unwind and avoid throngs of crowds on the beach.
That said, the town's population increases significantly in the winter when property owners return to occupy their residences for the season.
Touching on Hillsboro Beach's real estate, stunning homes and luxurious condominiums hug the beaches on both sides of the three-plus-mile strip of land, which doesn't grow wider than 900 feet.
Surprisingly, the town's oceanfront home sites are some of the largest and most affordable in Broward County, and dry lot home sites are also relatively affordable, considering their proximity to the beach.
Of course, it's as 'affordable' as Florida beachside real estate can be, but don't expect the lowest of the low home prices in this rich community.
The perks of spending wads of cash to live in Hillsboro Beach, you ask?
A chance to be part of this balmy tropical small-town community that represents the ultimate Old Florida charm with a touch of new modern architecture!
And who can say no to resort-style living, a stunningly beautiful beachfront, and unspoiled sands?
Certainly not me.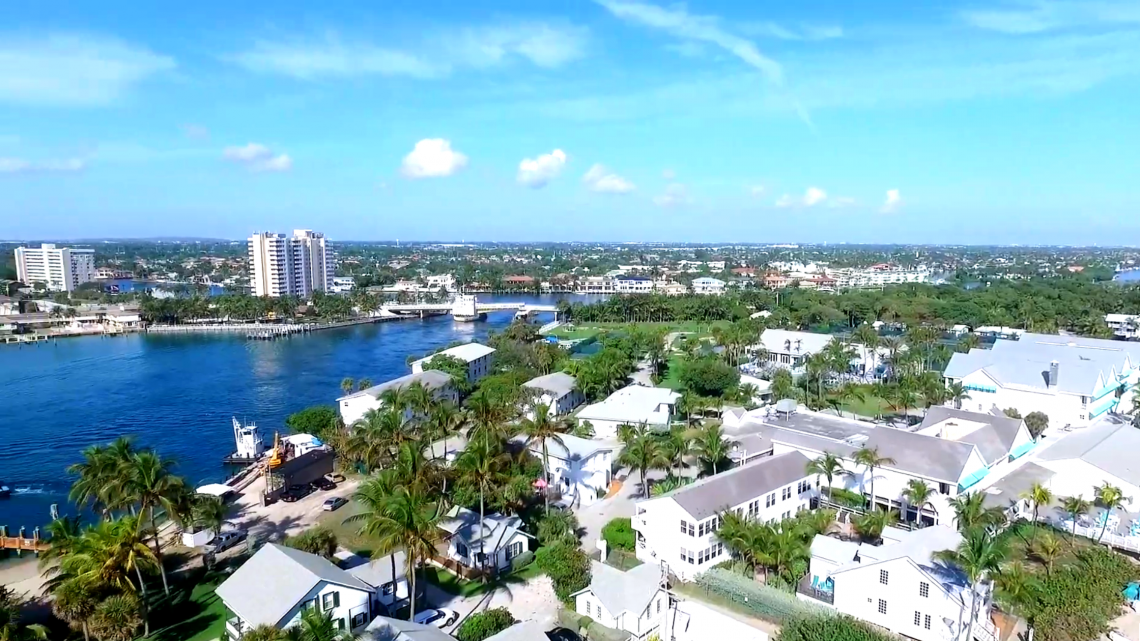 Hillsboro Beach-- an enticing perch for snowbirds from around the globe.
While the community is not a stranger to the travel scene, a significant portion of the population is seasonal, which means the large influx of people who take up residence in their second homes during vacation wind down after the season, leaving behind a substantially quieter and smaller town.
And what do you get from the aftermath?
A charming town where glistening water beckons you everywhere you look, and possibly the most calming beach of Greater Fort Lauderdale.
Oh, and don't forget the divine estates and condominiums that line the beach too!
Resort-style living at its finest?
Only at Hillsboro Beach!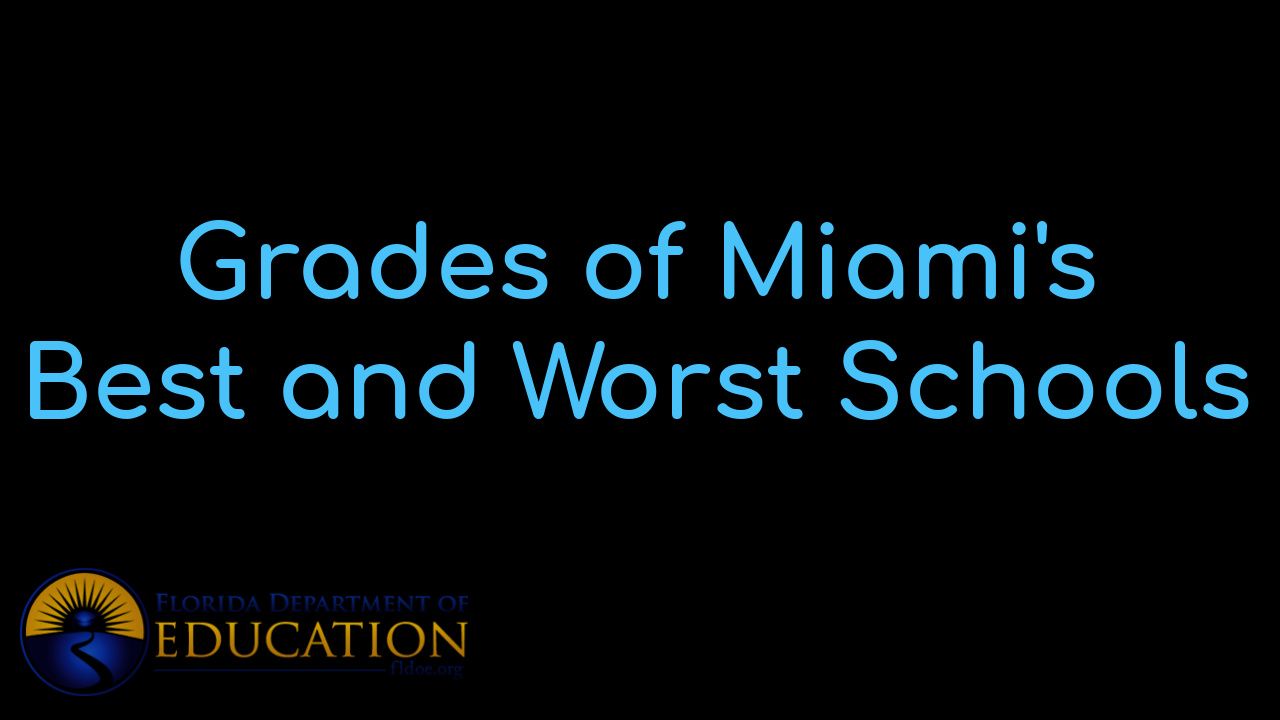 View Miami's BEST schools and the individual grades that each school received. Besides vie...

"Our home, priced at $1,225,000 was on the market for ONE YEAR with a local realtor without any offers...... the team sold it in 34 days at a price we were very happy with."
- Alicia Sandoval
"His high-end, digital marketing for sellers is truly cutting-edge and worlds ahead of the competition. Amit also offers hands-on buyer services that are the best you will find in the Coral Gables area. Hire him for all your real estate needs!"
Who are we?
We are the ALL IN Miami Group out of Miami.
We are Colombian, Filipino, Cuban, German, Hispanic, Indian, Syrian, and American.
We are Christian, Hindu, and Jewish.
We are many, but we are one.
We sell luxury homes in Miami, Florida.
Although some of our clients are celebrities, athletes, and people you read about online, we also help young adults find their first place to rent when they are ready to live on their own.
First-time buyers?
All the time!
No matter what your situation or price range is, we feel truly blessed and honored to play such a big part in your life.