Prefer listening to audio instead of reading, click the PLAY button below
🎧
A legendary private community nestled just beyond Old Cutler Road, Gables Estates is one of Coral Gables' richest and most esteemed neighborhoods that feature quiet waterfront living with a modern spin on sophisticated luxury.
Gables Estates is bordered by the shores of beautiful Biscayne Bay, on the southern edge of Coral Gables and east of Old Cutler Road.
It encompasses more than 200 acres of shoreline plus a private 200-acre lagoon.
To date, Gables Estates is a community of 192 spacious lots and is part of Florida's most prestigious addresses.
It is home to 4,629 residents as of the latest US Census.
Gables Estates, along with Cocoplum, another prestigious waterfront community, serve as Coral Gables' pride and joy.
It is a neighborhood that remains a top choice for ultra-luxury buyers seeking waterfront estates within "City Beautiful," one that features deep water and sea-walled waterways that wind throughout its perimeters, highlighting its lush tropical landscaping and foliage.
Meanwhile, each home within Gables Estates is the epitome of grandeur, donning its architectural narrative with a combination of modern floor plans and the rich European style of living.
And, where life on the water is never missed, each property also features no bridges to the bay, making it the idyllic destination for yachtsmen to slip into the azure waters on any given day.
But its unparalleled beauty, both in and around, isn't the only charm Gables Estates holds.
Location is also a significant part of its seemingly irresistible allure.
In fact, Gables Estates, despite its peaceful spot on the water, is only a short drive to Coral Gables' charming downtown and Merrick Park, which means residents have easy access to the city whenever they want to enjoy the nightlife, cultural attractions, or world-class entertainment that Miami is famous for.
In these areas, you'll find plenty of restaurants, boutiques, and upscale shopping destinations.
Famous tourist spots like Miracle Mile and Ponce de Leon Boulevard are only a few minutes away from Gables Estates. The same goes for iconic Coral Gables landmarks like Venetian Pool and Biltmore Hotel.
Coral Gables Museum downtown is also a must-visit for those who want to learn more about the city.
The gallery's grounds are wide and can be explored on foot, on two wheels, or while canoeing.
For outdoor leisure, the Old Cutler Trail boasts one of Coral Gables' picturesque landscapes, so you'll often see Gables Estates locals frequenting the area for a relaxing stroll or a quick bike ride.
Matheson Hammock Park is another recommended destination for fishing, hiking, or taking gorgeous photographs.
Other attractions include the Actors' Playhouse at Miracle Theatre, Bill Baggs Cape Florida State Park, Coral Gables Art Cinema, and Fairchild Tropical Botanic Garden.
And much like Cocoplum, the neighborhood is easily accessible from Miami International Airport, Pinecrest, Downtown Miami, Brickell, and Design District too!
There's never a dull moment around Gables Estates, that's for sure!
Considered a hidden treasure within South Florida, they say Gables Estates residents are living in perfection, and I can't agree more.
The waterfront community is a manifestation of sub-tropical vibes and palatial mansions, lending it the reputation of the most desirable address in the United States.
It offers world-class facilities and luxurious amenities, such as 24-hour security, private docks, direct access to Biscayne Bay, and other exclusive services and facilities only available to residents and members of Gables Estates Club, Inc.
In fact, to buy a home in Gables Estates, a potential buyer must be sponsored by at least two residents, not including the seller or anyone involved with the sale of a home.
Aside from the said sponsorship, potential residents must undergo thorough background checks, provide business references and bank statements, write a non-refundable check to apply for membership in the homeowners association, and abide by the rule that all Gables Estates homes must be at least 3,000 square feet in size (phew!).
Touching on the Gables Estates real estate, properties in the area are single-family homes, most of which are mansions built from the 1960s to the present and feature three to 10 bedrooms.
Some are bungalows, while others have more than two floors.
Almost all of the Gables Estate properties exceed 3,000 square feet.
These homes are usually from around $10 million to over $50 million.
While on the steep side, the value factors in large living spaces, waterfront location, modern fixtures, and luxurious architecture.
They also vary in architectural styles. Some are Mediterranean-style homes, Spanish-style estates, and art deco-inspired mansions finished with modern or traditional details.
Gables Estates also boasts proximity to top-rated Miami-Dade School District schools, including Coral Gables High School, International Studies Preparatory Academy, Henry S. West Laboratory Elementary, Coral Gables Preparatory Academy, George Washington Middle School, and Ponce de Leon Middle School.
Meanwhile, private schools nearby include Gulliver Academy - Marian C. Krutulis Campus, the lower campus of the Riviera Schools, St. Theresa Catholic School, St. Philip's Episcopal School, French-American School of Miami, and St. Thomas Episcopal Parish School.
As for getting around the neighborhood, driving a private car is your best bet.
But, once you get to Coral Gables, you can ride the free Coral Gables trolley, which stops at different points of interest in the city.
Metrorail and Metrobus stations are also available in Coral Gables, connecting the city to the rest of Miami.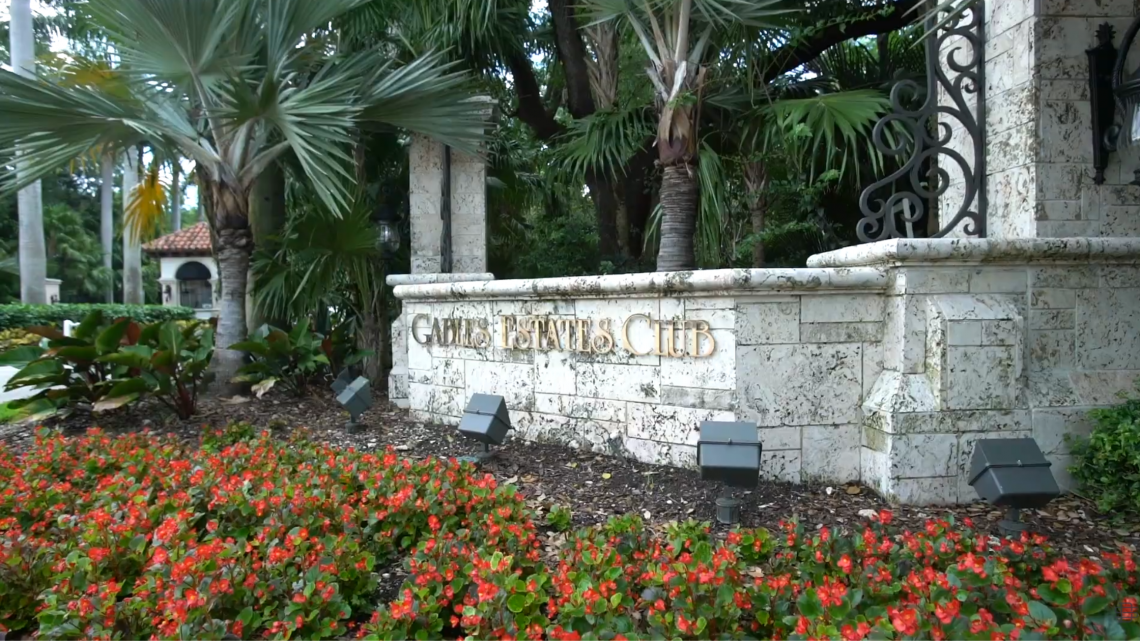 With money comes privilege, and it includes being able to reside in a luxurious, exclusive, and high-end community like Gables Estates.
While more steeply priced than most homes in Miami (and that's saying a lot!), the famed residential enclave encompasses over two hundred acres of Coral Gables' shoreline, representing the ultimate expression of sophisticated living.
Here, privacy and security are of utmost importance, more so convenience and accessibility.
And if you factor in the large living spaces, waterfront location, modern fixtures, luxurious architecture, and its perfect location within Coral Gables, you'll find that the price point is worth it.
Luxury, vast spaces, waterfront access, beautiful homes, and peaceful living.
There's nothing more exciting than a billionaire's life-- especially when you're in Gables Estates, wouldn't you think so?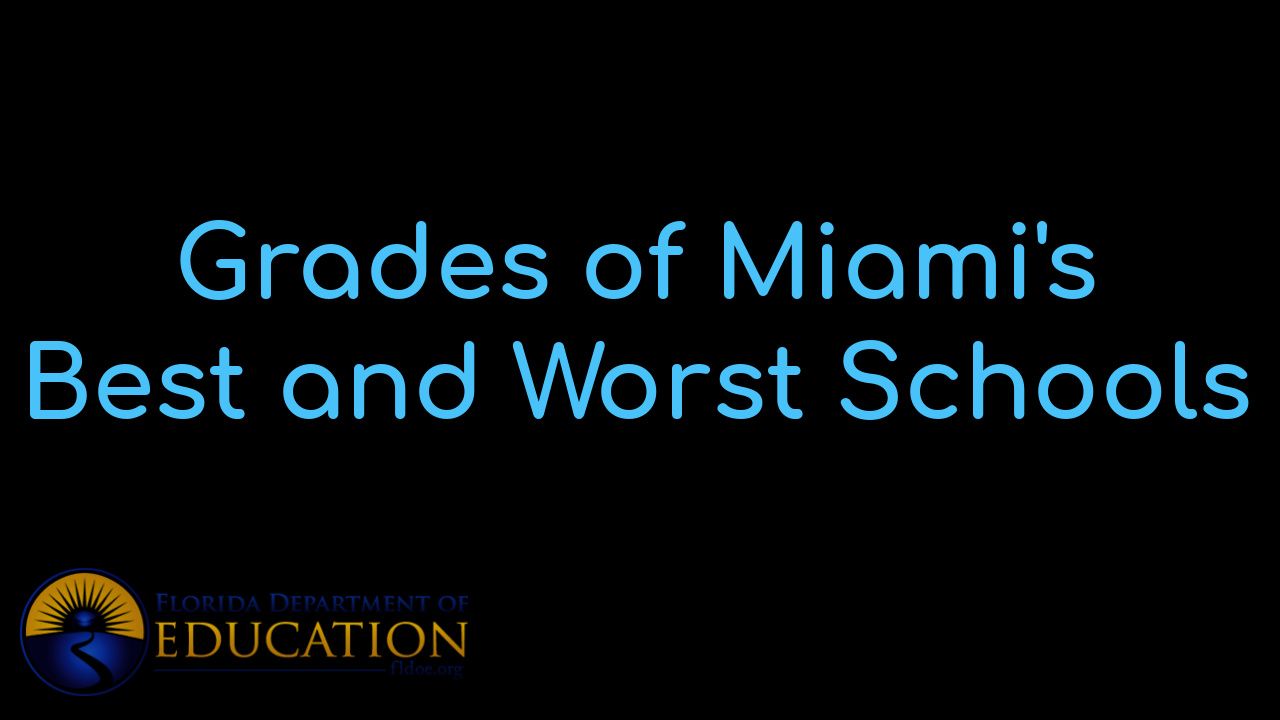 View Miami's BEST schools and the individual grades that each school received. Besides vie...

"Our home, priced at $1,225,000 was on the market for ONE YEAR with a local realtor without any offers...... the team sold it in 34 days at a price we were very happy with."
- Alicia Sandoval
"His high-end, digital marketing for sellers is truly cutting-edge and worlds ahead of the competition. Amit also offers hands-on buyer services that are the best you will find in the Coral Gables area. Hire him for all your real estate needs!"
Who are we?
We are the ALL IN Miami Group out of Miami.
We are Colombian, Filipino, Cuban, German, Hispanic, Indian, Syrian, and American.
We are Christian, Hindu, and Jewish.
We are many, but we are one.
We sell luxury homes in Miami, Florida.
Although some of our clients are celebrities, athletes, and people you read about online, we also help young adults find their first place to rent when they are ready to live on their own.
First-time buyers?
All the time!
No matter what your situation or price range is, we feel truly blessed and honored to play such a big part in your life.