Prefer listening to audio instead of reading, click the PLAY button below
🎧
A relaxed beachside metropolis with culture and canals, hailed as the "Venice of America," Fort Lauderdale is the county seat and largest city in Broward County.
The coastal city is perched in the southeast of Florida, just two miles north of Port Everglades. It is adjacent to the Atlantic Ocean and includes seven miles of beaches.
Its northwestern section is separate from the remainder of the city, connected only by the Cypress Creek Canal as it flows under I-95.
This section borders the cities of Tamarac and Oakland Park on its south side. Meanwhile, Oakland Park borders the west side of Fort Lauderdale's northeastern portion.
The greater portion of south Fort Lauderdale, along with its north side, is bordered by Wilton Manors.
Fort Lauderdale has a total area of 38.6 square miles, 34.7 square miles is land, and 3.8 square miles is water.
It is known for its many miles of waterways, including a reported 165 miles of residential canals.
The city is home to 181,668 residents as of the latest US Census.
Earning the nickname "Venice of America" for its intricate and extensive canal system, Fort Lauderdale isn't new to the booming Florida travel scene. In fact, this city is considered one of the pillars of the state's tourism.
You can say Fort Lauderdale offers quintessential Florida – beaches, palm trees, shopping, and relaxation – without the see-and-be-seen attitude of other beachside cities.
Its wide stretches of white sand surpass those of its southern neighbor and, to some, are the best shores statewide.
Yes, when it comes to beaches, the area is second to none, with 24 kilometers of golden shoreline that cover eight beach towns, each offering its own distinctive vibe.
Whether you're looking for a fishing hotspot, a retro-cool appeal, a posh cosmopolitan feel, a family favorite, or one with seaside village charm, there's a beach to match any mood.
But beaches and their perks aren't the only things this beach town has to offer.
Fort Lauderdale, in so many ways, feels much less undiscovered than more famous Florida destinations like Miami, but it's one that you shouldn't ignore.
With its warm weather, tight-knit communities, and glorious outdoors, there's almost always something to do in Fort Lauderdale.
Residents and tourists alike are an active part of the city's growing arts, sports, entertainment, shopping, and dining scenes.
For one, the city flourishes with local parks and recreation centers, including Fort Lauderdale Beach Park, which features volleyball, basketball courts, playgrounds, and picnic areas.
It's a beautiful beach park to walk around and watch the sunrise or sunset.
Another park to visit in Fort Lauderdale is the Hugh Taylor Birch State Park found on East Sunset Boulevard, near the Intracoastal Waterway.
The state park is perfect for biking, running, and walking. It also offers a quiet and peaceful atmosphere, where you can enjoy nature and spot wildlife.
For some walking trails and an expansive natural area to explore, look to the Secret Woods Nature Center, a 57-acre park with lush walking trails, a butterfly garden, and a dedicated reptile habitat.
It's one of the best places to spend the day with the family!
Meanwhile, if you're looking to get away from the sun for a few hours, shopping is another Fort Lauderdale specialty.
Las Olas Boulevard is the epicenter of shopping, dining, and entertainment.
The decorative and eclectic street is brimming with boutiques, luxury restaurants, hotels, and coffee shops. You'll also find several personal and business services in this area.
For more shopping, The Galleria at Fort Lauderdale, Harbor Shops, Southport Shopping Center, Sawgrass Mills, and Beach Place are only a few of the other shopping spots you can visit in Fort Lauderdale.
Are you down for some culture and arts?
Catch a Broadway musical at one of the most-visited theaters in the world, Broward Center for the Performing Arts, or an outdoor concert at Pompano Beach Amphitheater! You can also find dynamic exhibits of modern works and a 7,000-piece collection at the NSU Art Museum Fort Lauderdale or tour the Flagler Village to tap into more of the area's creative juices.
Come nighttime, prepare for a see-and-be-seen experience and soak up the nightlife at Seminole Hard Rock Casino, Gulfstream Park, or the Underground Lauderdale scene, where live music, art, and film come together.
A jampacked itinerary awaits you at Fort Lauderdale!
Not to mention, the city also borders an array of Broward County cities and is only a short drive from Miami, so you can continue the fun at a different venue if you're looking for more action beyond the Fort Lauderdale city limits.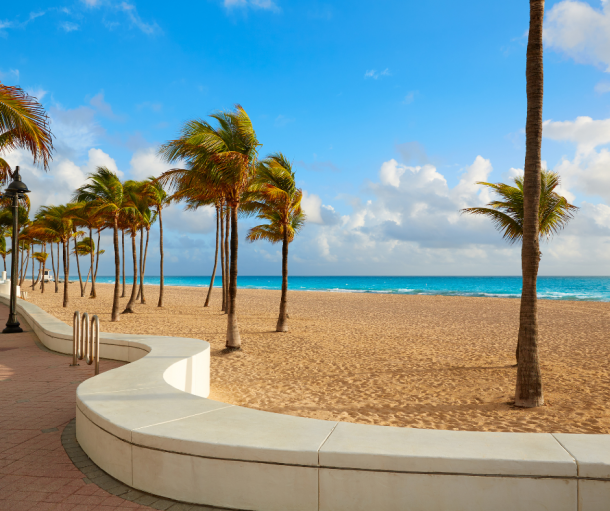 Fort Lauderdale Beach Park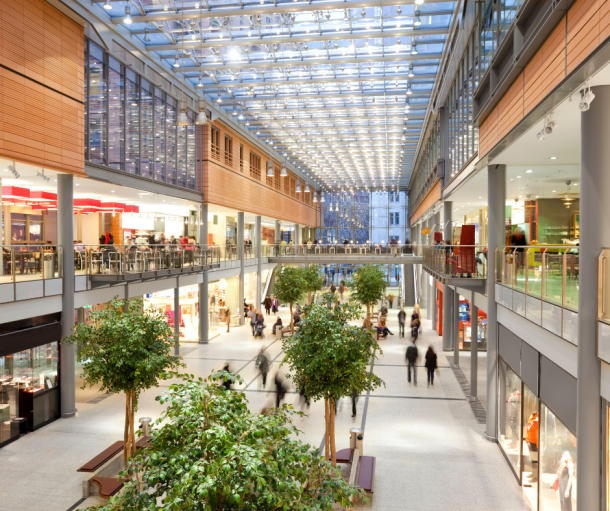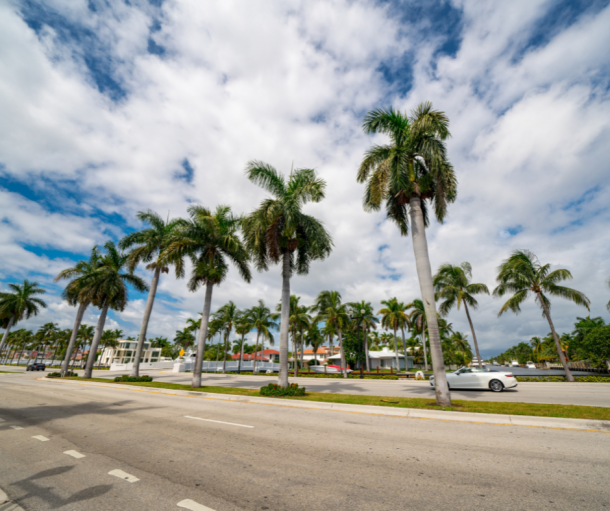 If you want to reside in a beach town with everything a mid-sized city has to offer, there's no other Florida neighborhood better than Fort Lauderdale.
It's easy to see why this sunny locale is a growing hotspot for young professionals, families, and retirees alike.
The coastal city boasts a robust job market, pristine beaches, and distinct neighborhoods, making life in Fort Lauderdale enjoyable yet attainable.
In fact, considering its fantastic location and plentiful amenities, you'll be surprised to know that living in Fort Lauderdale is a sweet deal.
The city is famous for ranking low or average in food, healthcare, and transportation costs compared to similar-sized metropolises.
And where housing is concerned, while prices are steadily rising, you can still find affordable deals in some Fort Lauderdale neighborhoods.
Another top draw for Fort Lauderdale residents is its balmy weather and easy beach access.
Where else can you enjoy 24 km of shoreline or year-round warm temperatures, making you feel like you're on a never-ending summer vacation?
Only at Fort Lauderdale, for sure!
Aside from a great climate, those who call Fort Lauderdale home have access to a treasure trove of natural beauty, including the Everglades swamps and some of the best beaches within your reach anytime you want to enjoy jaw-dropping sights.
As for transportation, Fort Lauderdale is an incredibly compact city, with almost everything you need in a five-mile radius, so you won't do a lot of damage to your car's mileage.
It means you can save gas money for weekend trips to Miami or nearby state parks.
The city also has multiple reliable public transportation options like Amtrak, Broward County Transit, Brightline, and the famous Water Taxi, so getting around should be cheap and hassle-free.
And the good news is that Fort Lauderdale is only 25 miles north of Miami, a one-hour drive to Palm Beach, a two-hour drive to Naples, a three-hour drive to Orlando, and a four-hour drive to Key West, so living in Fort Lauderdale means it's easy to travel to and from nearby cities!
No doubt, an overall top-tier residential neighborhood anyone would LOVE to LIVE in!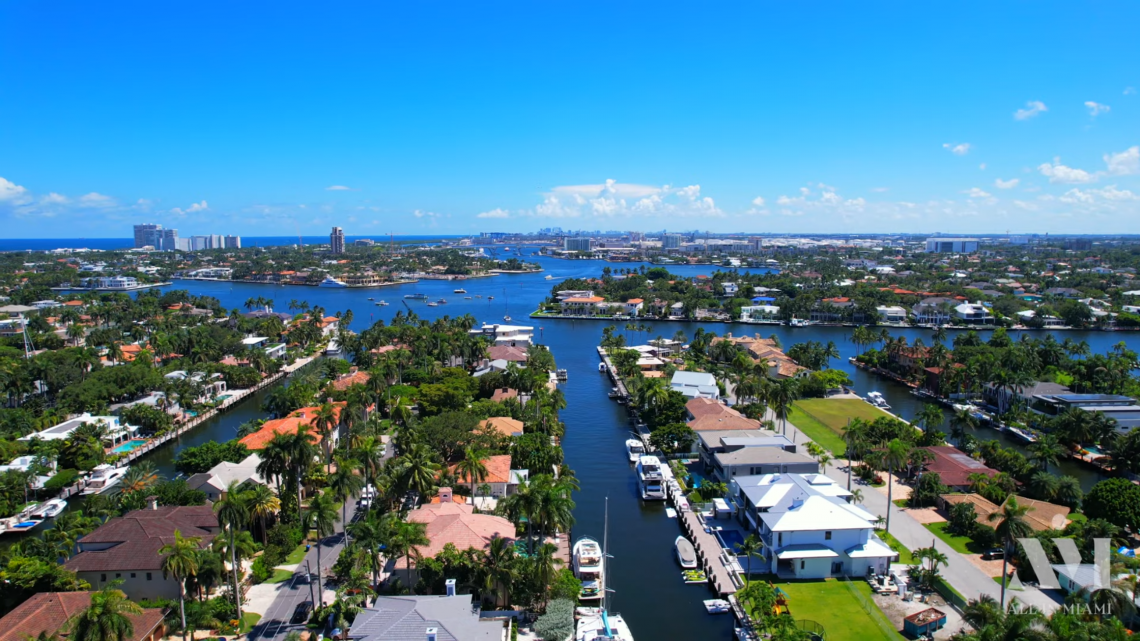 Climbing the ranks of top beach destinations AND residential enclaves, Fort Lauderdale is a true boaters haven and one that could be YOURS today.
Dubbed "The Venice of Florida," it boasts an intricate and extensive canal system, picturesque beaches, fantastic food, and prized art and cultural scene.
Yet, despite all its world-class amenities, centralized location, and booming economy, Fort Lauderdale still offers affordable housing, making your dream beach life attainable-- with a bonus of an impeccable healthcare system nonetheless!
Shopping, entertainment, dining, and nature rolled into one tropical paradise?
Make that move to Fort Lauderdale now!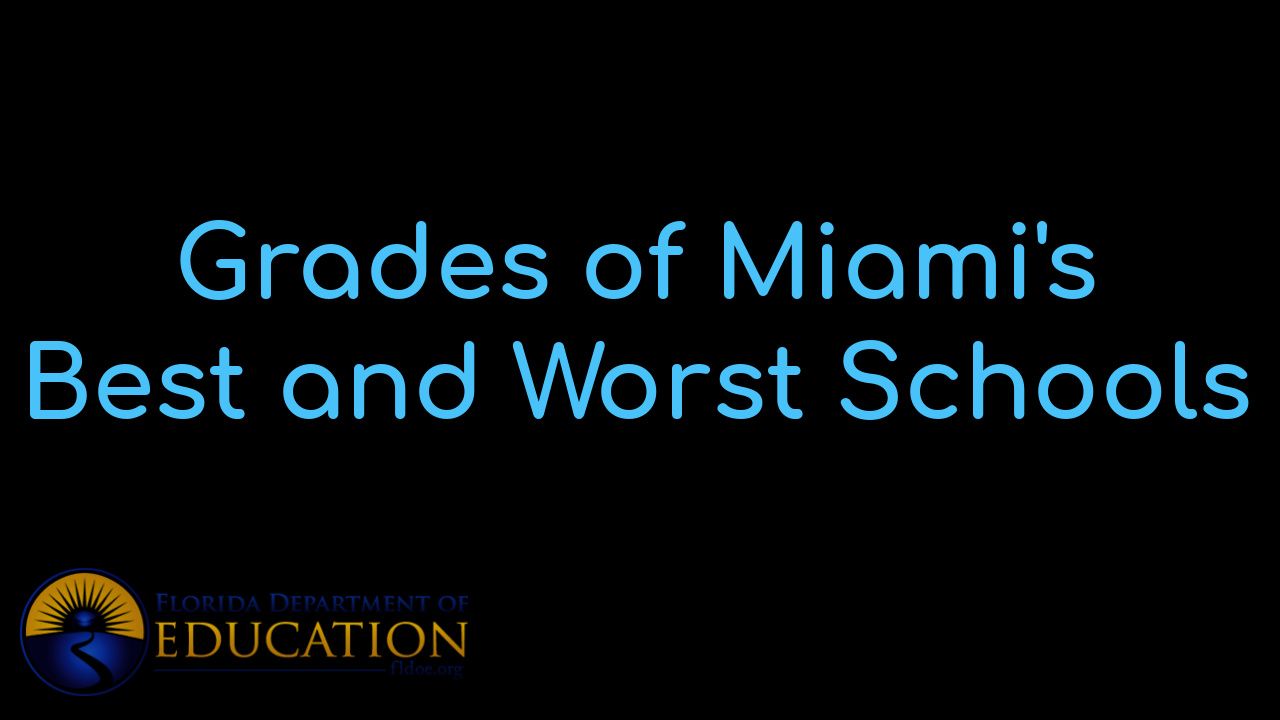 View Miami's BEST schools and the individual grades that each school received. Besides vie...

"Our home, priced at $1,225,000 was on the market for ONE YEAR with a local realtor without any offers...... the team sold it in 34 days at a price we were very happy with."
- Alicia Sandoval
"His high-end, digital marketing for sellers is truly cutting-edge and worlds ahead of the competition. Amit also offers hands-on buyer services that are the best you will find in the Coral Gables area. Hire him for all your real estate needs!"
Who are we?
We are the ALL IN Miami Group out of Miami.
We are Colombian, Filipino, Cuban, German, Hispanic, Indian, Syrian, and American.
We are Christian, Hindu, and Jewish.
We are many, but we are one.
We sell luxury homes in Miami, Florida.
Although some of our clients are celebrities, athletes, and people you read about online, we also help young adults find their first place to rent when they are ready to live on their own.
First-time buyers?
All the time!
No matter what your situation or price range is, we feel truly blessed and honored to play such a big part in your life.