Prefer listening to audio instead of reading, click the PLAY button below
🎧
Boasting an affordable seaside lifestyle sans the expensive luxury of the southern reaches of the peninsula, Deerfield Beach is a smallish beach town with abundant recreational opportunities on land and water.
The Broward County city covers 16.3 square miles, of which 15.1 square miles is land and 1.2 square miles is water.
It is south of Boca Raton, over 45 minutes north of Miami, and 21 minutes from Fort Lauderdale.
Deerfield Beach is also a principal city of the Miami metropolitan area.
The city is highly regarded for its award-winning "Blue Wave" beach, earning designation from the Clean Beach Council.
It is also known for its incredible biodiversity and has the only wakeboard and waterski resort in South Florida.
Deerfield Beach is home to 86,339 residents as of the latest US Census.
Combining a distinct small-town charm with traditional Southern hospitality, Deerfield Beach is, no doubt, a promising Floridian tourist destination.
In fact, it's packed with attractions guaranteed to keep all ages happily occupied, whether you're seeking fun on land or a memorable adventure on the water!
For one, the city promises you the unmatched beauty of South Florida's beaches without the large crowds.
Its famous namesake beach, Deerfield Beach, is an award-winning "Blue Wave" beach that boasts excellent water quality, beach conditions, safety services, public information, and habitat conservation policies.
Yes, folks.
Not only is Deerfield Beach safe for swimming, hanging out, and watersports like surfing, but it's also a hot spot for wildlife sightings!
Sea Turtles nest at various locations along the beach – you'll see their nests marked and signposted to prevent them from being disturbed.
The animals lumber onto the sand at night, so if you're keen on seeing the turtles in action without disturbing them, you can join an organized turtle walk with a knowledgeable and eco-friendly guide.
Another highlight of Deerfield Beach is its 976 feet-long Deerfield Beach Fishing Pier.
From its inception, the pier was a meeting spot for local fishermen to socialize while landing crab, snapper, and mackerel.
Here, keen fishers flock to find a quiet place to tackle, bait, and watch the relaxing waves.
It's also the perfect area for an evening stroll and provides great views of the Florida coastline at sunset!
For more exciting times outdoors, look to another Deerfield Beach fave, the famous Quiet Waters Park!
The park provides access to over 430 acres of nature's best playground, with multiple lakes for boating and fishing opportunities, and you can rent a vessel at the marina.
Quiet Waters Park is also home to the kid-fave Splash Adventure, an interactive water park filled with slides, tunnels, sprinklers, dumping buckets, and a large splash pool; the Woofing Waters Dog Park & Marina, a phenomenal two-acre dog park that offers separate sections for large and small dogs, and include sprinklers, showers, and plenty of space to run around; and Ski Rixen USA, the first cable park in the country to allow tourists to water-ski, wakeboard, and kneeboard while being pulled by a cable across smooth-as-glass water!
Another natural beauty to visit in Deerfield Beach is the Arboretum at Constitution Park, which features stunning grounds blanketed by more than 200 species of trees (including the Zombie Palm) and hundreds of flowers.
Dubbed the area's "tree zoo," this picturesque property protects its plants within nine acres, and visitors can also see bamboo, flowering tropical fruit, and other exotic species.
If your favorite sightseeing adventures involve natural wonders, you'll love it here!
Meanwhile, for some time away from the blazing Florida sun, check out the South Florida Railway Museum, a hidden gem set at the south end of the Amtrak Station on West Hillsboro Boulevard.
The museum is a must-see attraction for train buffs, as its small space is filled with railway memorabilia and a working model railroad.
The museum volunteers are famous for fixing and building model railroads, and they're not shy about sharing their knowledge with visitors!
Other sites to visit within Deerfield Beach are Deerfield Island Park, the Historic James and Alice Butler House, Deer Creek Golf Club, and more.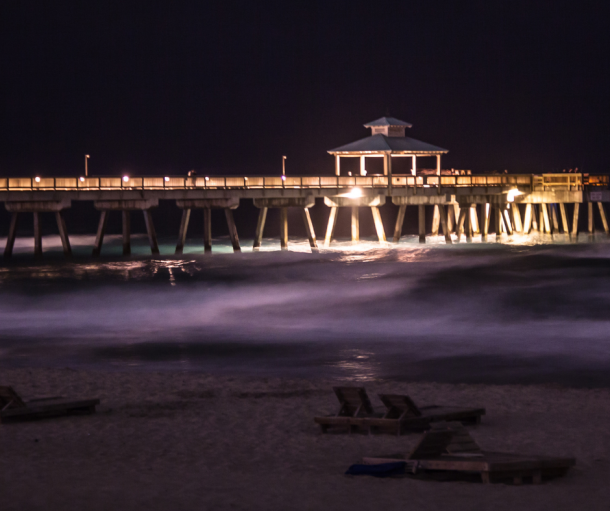 Deerfield Beach Fishing Pier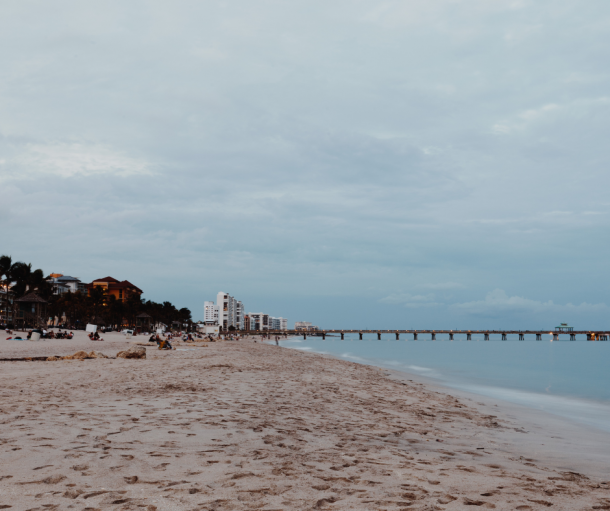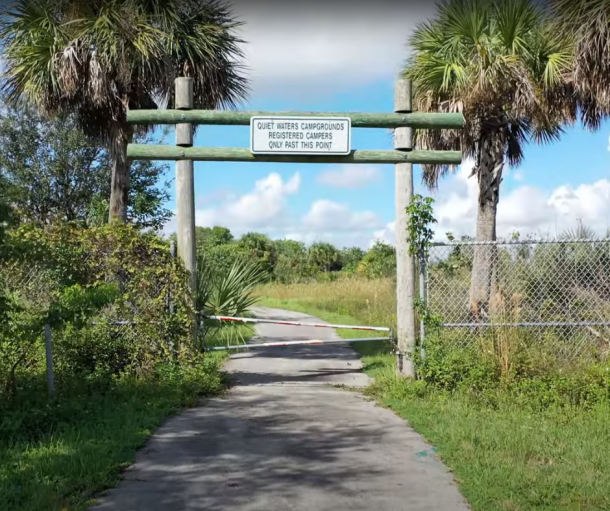 Home to striking beaches and charming local businesses, Deerfield Beach, introduces Florida tourists and locals to a laid-back beachside lifestyle that's not as flashy and cosmopolitan as Miami but provides a relaxed lifestyle with easy access to shops and restaurants, plus a beach culture that pulls in a crowd.
Yet even with a heightened tourism advantage (the award-winning beaches, abundant nature, and array of water sports activities), Deerfield is still a quieter neighborhood than its livelier southern neighbors.
And if you look at it, it's a plus if you're looking to reside in a place with all the perks of Florida-- minus seasonal waves of visitors.
And who's the happiest of all? Deerfield Beach residents, of course!
Here, locals appreciate the relaxed vibe and short commute to faster-paced cities where many work.
On the weekends, beach cruisers are a great way to get around town, while South Florida's only wakeboard and ski resort invites the young at heart to glide across the water.
But don't get me wrong, 'relaxed' doesn't mean 'boring' in Deerfield Beach.
There are still community events to look forward to in this city, like the Deerfield Beach Wine and Food Festival, which boasts a mix of food and wine tastings, exhibits, and demonstrations.
The festival is a glorious party for the palate that's not one to miss when you're in the area.
Another Deerfield Beach highlight is the Florida Renaissance Festival, also celebrated in Miami.
Patrons can enjoy an authentic experience of the period, complete with costumes, medieval themes, and an abundance of nostalgia and whimsy.
Other Deerfield Beach festivals to anticipate are the Founder's Day Festival, Deerfield Beach Festival of the Arts, and Deerfield Beach's Country Music Festival.
And since the city is also situated close to several major highways (Interstate 95, US 1) and centered between two major airports (Ft. Lauderdale/Hollywood and Palm Beach International Airports), its location is ideal for commuters and travelers or those who want to go out of Deerfield Beach and get more out of Florida!
Meanwhile, for its real estate market, Deerfield Beach has comfortable and affordable homes for anyone, whether they're first-time homeowners or seniors looking for an active, like-minded community.
Neighborhoods offer a diverse array of single-family homes, low-rise condos, and high-rise waterfront apartments, and buyers can choose from ocean views or quiet, tree-lined streets.
And know that whichever property you choose, you'll have easy access to gorgeous beaches and parks.
A win-win situation, wouldn't you think so?
No wonder people born in Deerfield Beach tend to remain loyal to its charms, even when they relocate for big-city employment opportunities.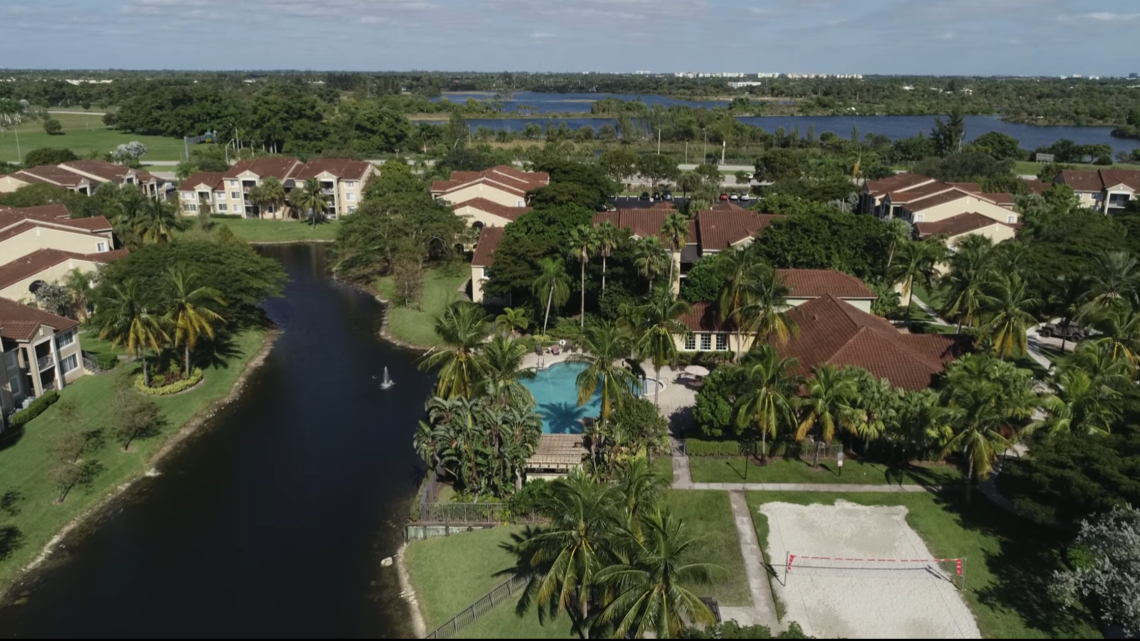 Welcome to Deerfield Beach, a city brimming with charm on land and water.
It's reminiscent of a nautical paradise you're bound to fall in love with, whether you're visiting or looking to stay for a lifetime.
Armed with an award-winning beach, incredible biodiversity, and the only wakeboard and waterski resort in South Florida, Deerfield Beach offers endless ways to enjoy the sunshine and community events like the Wine and Food Festival to help cultivate friendships among neighbors.
Either way, only one thing's certain-- once you get to know this charming little beachside city, you'll want to uncover MORE.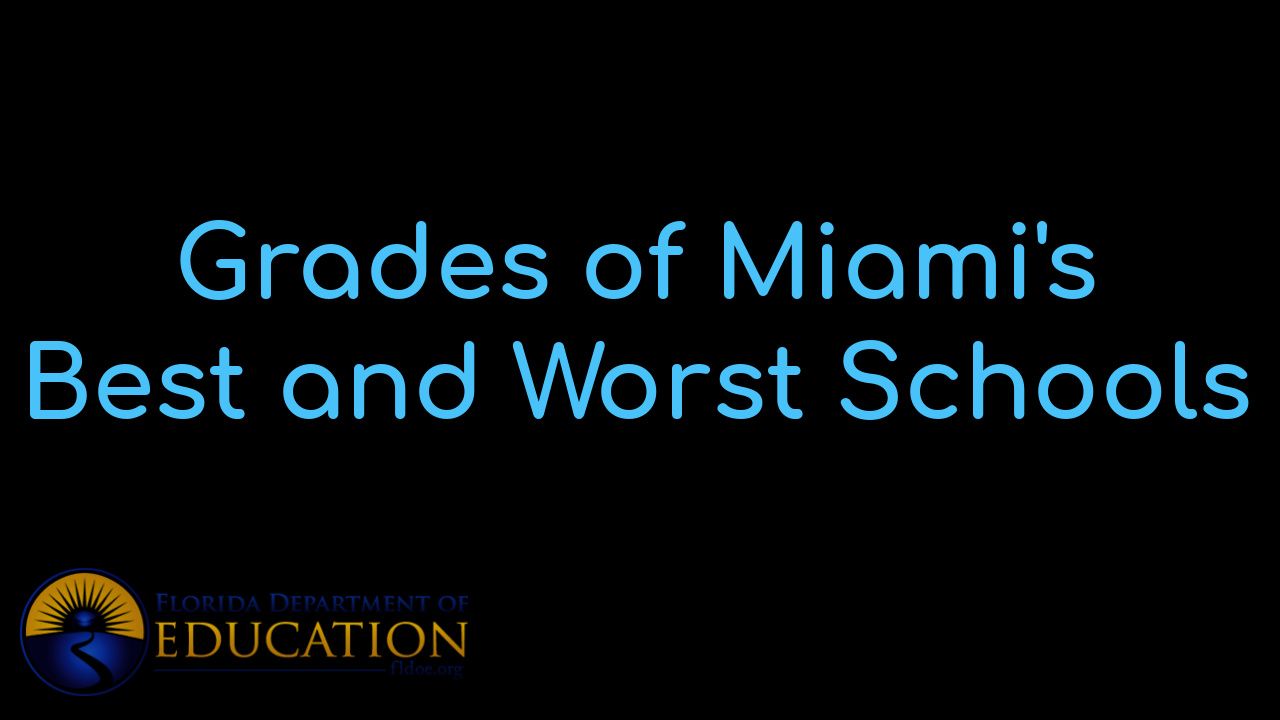 View Miami's BEST schools and the individual grades that each school received. Besides vie...

"Our home, priced at $1,225,000 was on the market for ONE YEAR with a local realtor without any offers...... the team sold it in 34 days at a price we were very happy with."
- Alicia Sandoval
"His high-end, digital marketing for sellers is truly cutting-edge and worlds ahead of the competition. Amit also offers hands-on buyer services that are the best you will find in the Coral Gables area. Hire him for all your real estate needs!"
Who are we?
We are the ALL IN Miami Group out of Miami.
We are Colombian, Filipino, Cuban, German, Hispanic, Indian, Syrian, and American.
We are Christian, Hindu, and Jewish.
We are many, but we are one.
We sell luxury homes in Miami, Florida.
Although some of our clients are celebrities, athletes, and people you read about online, we also help young adults find their first place to rent when they are ready to live on their own.
First-time buyers?
All the time!
No matter what your situation or price range is, we feel truly blessed and honored to play such a big part in your life.