Prefer listening to audio instead of reading, click the PLAY button below
🎧
Charming locals and visitors with a rural atmosphere, Western-themed district, and sprawling educational complex that fosters an environment that stands out from the rest of Broward County's municipalities, Davie is Florida's beloved "Cowboy" town.
The unique community boasts a lush 35 square miles, of which 34.9 square miles is land and 0.85 square miles is water. Davie is within central Broward and is nearby major thoroughfares such as the Ronald Reagan Turnpike, I-595, and I-75.
The town is also a principal town of the Miami metropolitan area.
Hence, it is approximately 24 miles (39 km) north of Miami.
Davie is home to 108,431 residents as of the latest US Census.
Bearing a unique and quirky atmosphere where residents and visitors enjoy a rural vibe with urban lifestyles, plus an abundance of lush green spaces, parks, and over 165 miles of trails, Davie is a welcome break from the Florida normalcy.
The beaches, the nightlife, the upscale shopping hotspots, and the flashy hotels and resorts.
In fact, Davie is often compared to a Texas town amidst a sprawling Miami metropolitan (which they didn't know existed until they found out about Davie!).
Imagine seeing true-to-life rodeos and having the opportunity to live an equestrian lifestyle in today's growing South Florida!
As "impossible" as it may sound, IT IS Davie's reality, and it's not surprising that the town is one of the most intriguing and unique places to visit in South Florida.
But before you get the wrong ideas, Davie ISN'T a remote "Western" town, unlike what most people think "Cowboy" neighborhoods are (news flash, movies aren't always accurate!).
Far from it, even! While this vibrant residential may exude a rural appeal, it offers an array of nature spots and tourist attractions that can top the rest of the South Florida neighborhoods you may have been to-- especially when it comes to nature, outdoor adventures, and wildlife!
For one, Davie is home to Flamingo Gardens, a tropical paradise comprising 60 acres (24.3 hectares) of animals and greenery.
It is one of the oldest gardens in South Florida and includes botanical gardens, a wildlife sanctuary, and Wray Home Museum.
Flamingo Gardens boasts over 3000 plant species and some of the state's biggest trees!
Part of this property is known to be one of the last natural hardwood forests in South Florida.
Meanwhile, its Everglades Sanctuary is home to the most comprehensive collection of Florida indigenous wildlife, including panthers, eagles, bobcats, alligators, peacocks, otters, and, of course, flamingos!
For more nature-tripping around Davie, come to the Long Key Natural Area & Nature Center, a go-to for nature scenes and hiking spots.
The 157-acre park is managed by Broward County Parks and Recreation and features a protected area with trails and rental facilities in Long Key.
Archaeology, history, and ecology converge at this park, and you'll also enjoy the center's equestrian trails and extensive exhibit hall while you're here.
Craving for even more outdoor adventure?
Tree Top Parks is one of Davie's most famous tourist spots, an oasis of ancient live oaks, wetlands, and tropical hardwood hammocks, covering more than 140 acres (56.6 hectares).
In addition to its walking paths amid the majestic oak canopy, this expansive park is also home to equestrian trails and canoe waterways, connecting directly to the Pine Island Ridge Natural Area.
Meanwhile, for a little "Davie" centered activity, don't miss dropping by the Bergeron Rodeo Grounds, an attraction that has long served as Davie's main tourist draw.
Originally established as a rodeo arena, the demand increased for more multifaceted activities.
Hence, the arena was developed to meet the requests for more events, like monster truck shows, airboat shows, car shows, specialty shows, top-name concert entertainers, dog & horse shows, family events, and industrial shows.
There is always some event going on at the Bergeron Rodeo Grounds!
Other must-see tourist spots around Davie include Haunt Drive, Davie Golf Club, Wolf Lake Park, and Vista View Park.
Davie also boasts several museums you can visit, like the Young At Art Museum, Buehler Planetarium, and the Old Davie School Historical Museum.
Now that we've established the uniqueness that Davie brings to South Florida's tourism, and everyone's getting excited to visit the town, a question that may have popped up in your head is, "How about Davie's livability? Is it as great a neighborhood as it is as a travel destination?"
The answer to that question is YES.
In fact, while Davie residents enjoy the town's rustic and distinct rural vibe, they also don't lack creature conveniences, as Davie is in a central location.
Hotels, entertainment, food, and shopping spots-- all of these needs are within the locals' reach, thanks to nearby major thoroughfares, like the Ronald Reagan Turnpike, I-595, and I-75!
And when it comes to education, Davie has the bragging right to be called an Education Central, as it houses a few of Broward County's best colleges and universities, plus where the Miami Dolphins come to train!
We're talking about nationally known colleges, technical institutes, and universities that make up the South Florida Educational Center!
Broward College, Florida Atlantic University - Broward, McFatter Technical Center, Nova Southeastern University, University of Florida-- yes, folks, these esteemed institutions are all in and near Davie!
And the good news is that the South Florida Education Center (SFEC) formed the South Florida Education Center Transportation Management Association to manage traffic, mobility, and parking problems that may arise by providing alternative transportation for their students!
Easy-breezy commute and quality education?
Yes, yes, and yes! The Davie SFEC Express Shuttle is a free bus service from Tri-Rail to the SFEC campus in Davie and back. And if you're a student, faculty, or staff member, you automatically get a free ride!
Not to mention that even though Davie is in a highly-developed area, it offers several cheap real estate options as cheap as it can get in Florida!
A family-friendly college town with pocket-friendly housing, unique surroundings, and creature comforts within reach?
Sounds like an ideal Floridian community to me!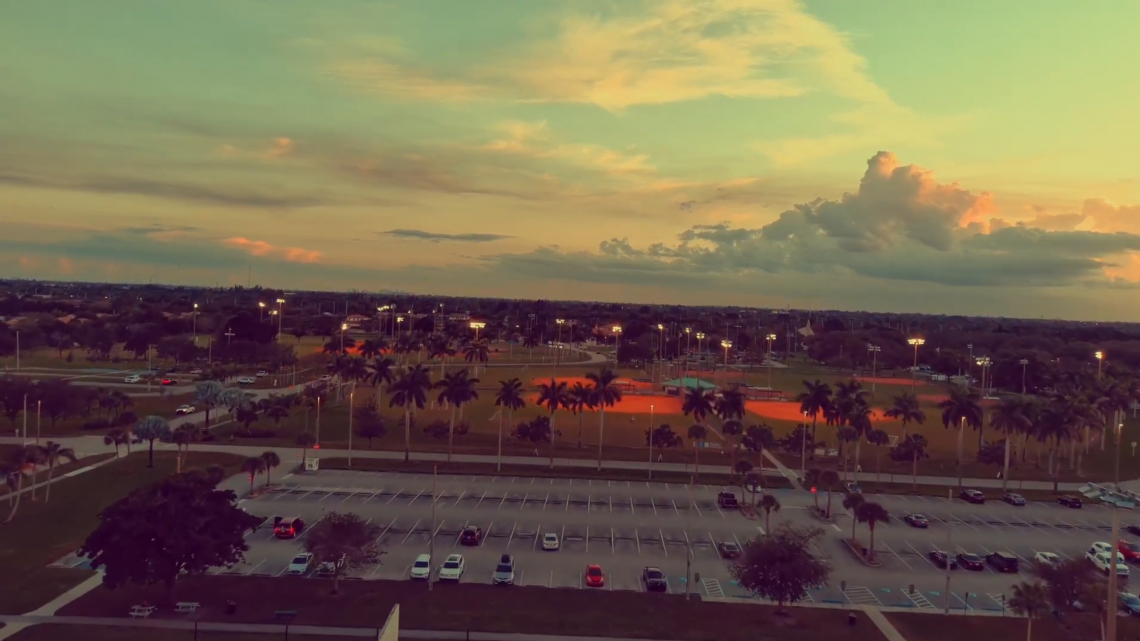 Take the chance to live in a lush 35-square mile neighborhood that highlights quality education, prime real estate, a friendly and peaceful rural atmosphere, and a little bit of funky vibe with its Western-themed district!
Davie's green open spaces, numerous parks, over 165 miles of trail system, and coveted equestrian lifestyle are amenities you can't find in today's growing South Florida-- a rarity that only comes along every once in a while.
So, grab it and be proud to make Davie your next home.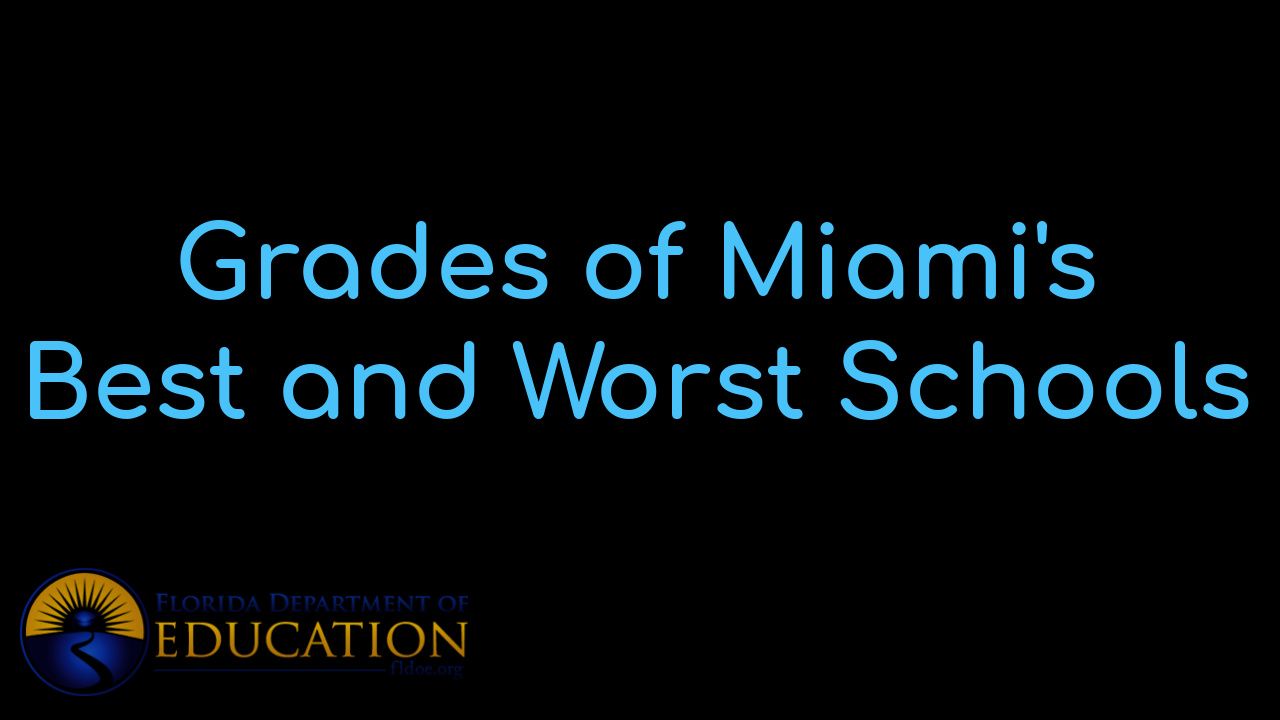 View Miami's BEST schools and the individual grades that each school received. Besides vie...

"Our home, priced at $1,225,000 was on the market for ONE YEAR with a local realtor without any offers...... the team sold it in 34 days at a price we were very happy with."
- Alicia Sandoval
"His high-end, digital marketing for sellers is truly cutting-edge and worlds ahead of the competition. Amit also offers hands-on buyer services that are the best you will find in the Coral Gables area. Hire him for all your real estate needs!"
Who are we?
We are the ALL IN Miami Group out of Miami.
We are Colombian, Filipino, Cuban, German, Hispanic, Indian, Syrian, and American.
We are Christian, Hindu, and Jewish.
We are many, but we are one.
We sell luxury homes in Miami, Florida.
Although some of our clients are celebrities, athletes, and people you read about online, we also help young adults find their first place to rent when they are ready to live on their own.
First-time buyers?
All the time!
No matter what your situation or price range is, we feel truly blessed and honored to play such a big part in your life.